Recipes associated with Traditional Easter Foods and Treats. What the food symbolizes and when to eat them on Good Friday or Easter Sunday.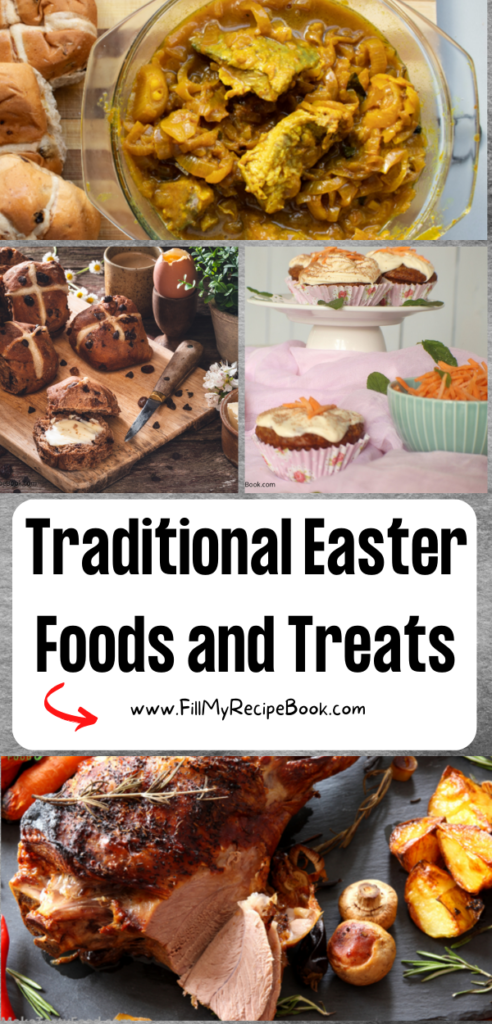 Traditional Easter Foods and Treats
On a Good Friday traditionally you eat fish. Christians know that Jesus was executed on Good Friday, and therefore sacrificing his flesh for our sins. This is why for many years Christians have abstained from eating meat on Good Friday. The Vatican laid out this rule. For this reason many people, Christians or not, choose not to eat meat on Good Friday.
Then there is the Hot Cross Buns that are also eaten traditionally on a Good Friday. My favorite bun eaten toasted for a breakfast or just with good tasting butter on the buns sliced in half.
What are 3 Easter traditions?
Since its origins, Easter has been a time of celebration and feasting and many traditional Easter games and customs developed, such as egg rolling, egg tapping, pace egging, cascarones or confetti eggs and egg decorating.
What is the most popular Easter tradition?
Turning a batch or two of hard boiled eggs into pastel beauties is probably the most popular Easter pastime. If you want to switch things up, start by trying these Easter egg decorating ideas! Here's a delicious tradition to try.
What are the five symbols of Easter?
Easter Eggs. The oval-shape egg has been a universal symbol in many religions across the millennia, symbolizing new life, rebirth, and fertility.
The Easter Bunny. Easter comes during spring and celebrates new life.
Easter Lamb.
Hot Cross Buns.
Easter Lily.
(click the highlighted heading or image for the recipe)
Fish and Hot Cross Buns Recipes For Good Friday.
The traditional food eaten on Good Friday.
Best Pickled Curry Fish for Easter tradition. Pickled curry fish is an amazing dish to have and can keep for a few days in the fridge.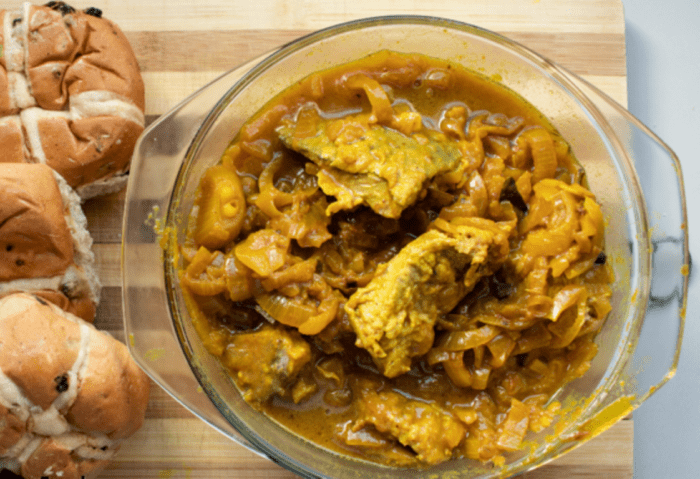 Fried Fish and Chips with Salad
Fried Fish and Chips with Salad. Fresh fish from the sea, fried with chips and salad of your choice could not be a better seafood meal.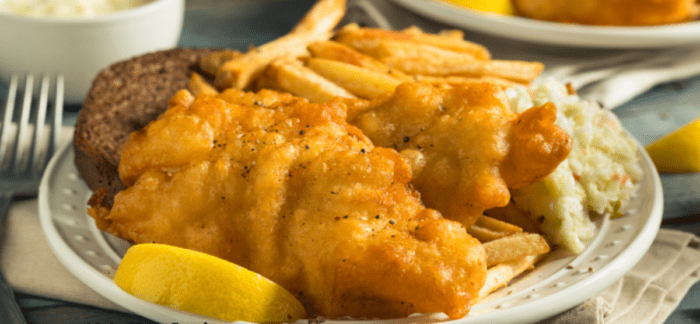 Hot Cross Bun Recipes
Best Hot Cross Buns to make for Easter. These are so scrumptious and the most delicious and versatile spicy hot cross buns with raisons ever.
The origins of the Hot cross buns are derived from the 12th century Monks. According to the story that an Anglican monk baked these buns and placed the iced cross on them to represent Good Friday. Over all this time they gained popularity and became a tradition on Easter weekend.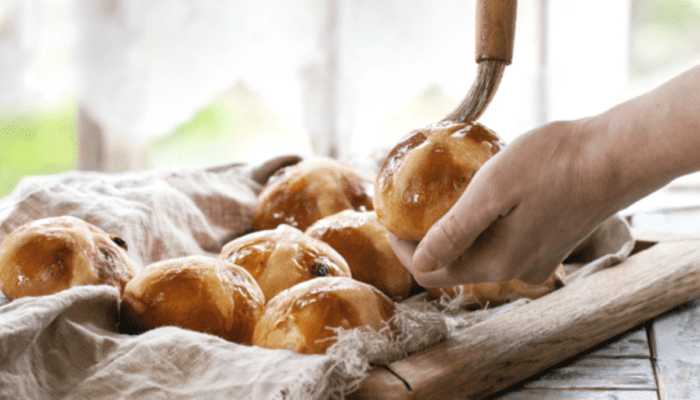 Double Chocolate Hot Cross Bun
Double Chocolate Hot Cross Bun to bake for easter that include Chocolate chips. What more can you ask for, the family will love them.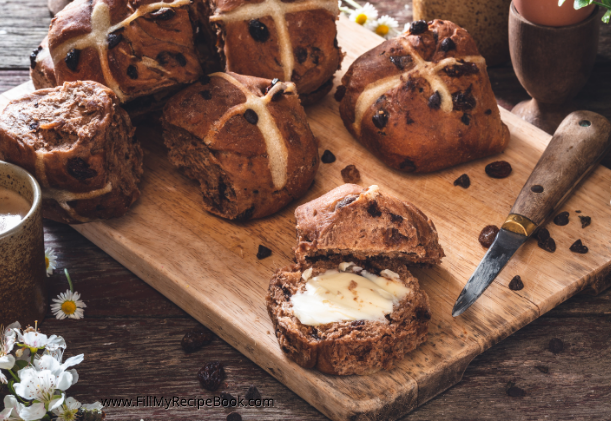 —-> 10 Devine Hot Cross Bun Recipes
The Easter Sunday Meal Recipes
Roasted Leg of Lamb & Mint Sauce
Roasted Leg of Lamb & Mint Sauce. A simple spiced roasted leg of lamb and fresh mint sauce to add to the sliced meat for a tasty meal. With roasted potato's and carrots.
Lamb is the one meal that is celebrated on an easter Sunday for many cultures in the world. The lamb roast with carrots dinner that many people eat on easter Sunday predates Easter. It is derived from the first Passover Seder of the Jewish people.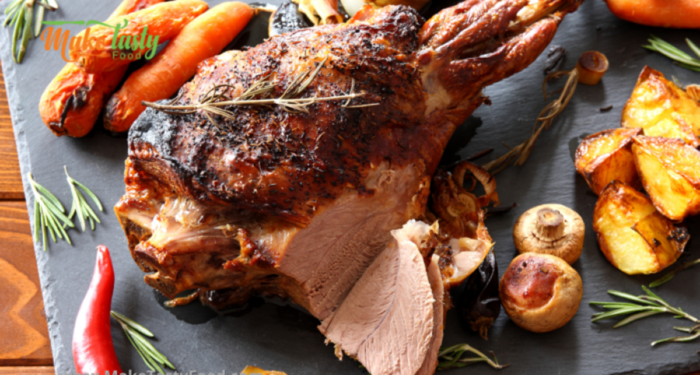 Roasted Honey Glazed Gammon with mustard recipe in the oven for a Christmas dinner or lunch. This meat is eaten warm or cold for platters.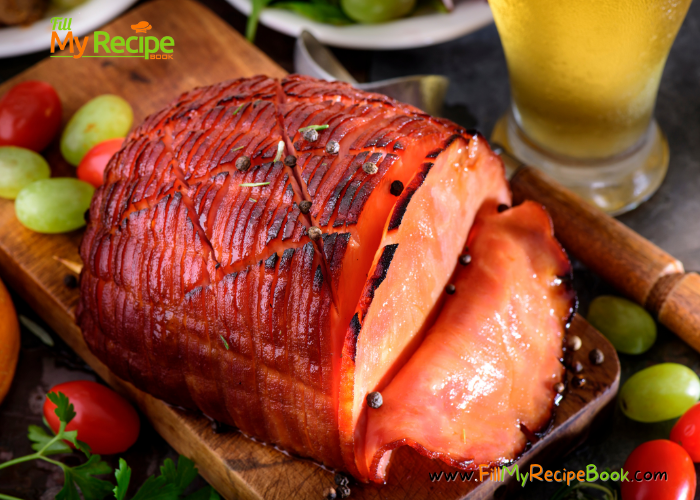 Simple Oven Roasted Beef Recipe
Simple Roasted Beef Recipe in the oven for dinner. Roasted beef cut with herbs and spices with onion and garlic, for meals gluten free.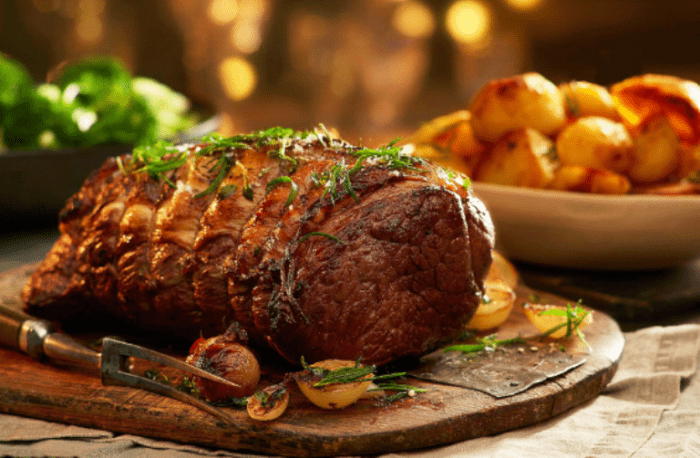 What snack do you often eat around Easter?
Did you know that carrots are a traditional easter food that can be cooked with the above roasted lamb and potato's. This is quit obvious when you think of the Easter Bunny which is related to easter period. (explained in the below paragraphs)
Therefore baking Carrot Cakes and cupcakes are great snacks to eat on easter as well. What a great snack or cake to have as a dessert after the roasted lamb and potato and veggie meal.
Cakes and other dessert Recipes
Tasty Moist Carrot Cake is a favorite, spiced with cinnamon and crushed pineapple, pecans and coconut. With an amazing fluffy cream cheese frosting. Or for a traditional carrot cake on Easter Sunday top the cake with carrots, grated or blended with the cream cheese frosting. Oh yummy.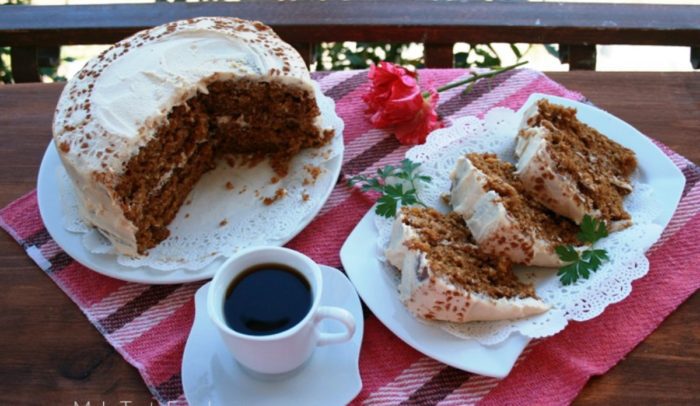 Carrot Cupcakes and Cream Cheese
One of the most delicious cupcakes to bake are these moist tasty carrot cupcakes frosted with cream cheese and cocoa powder.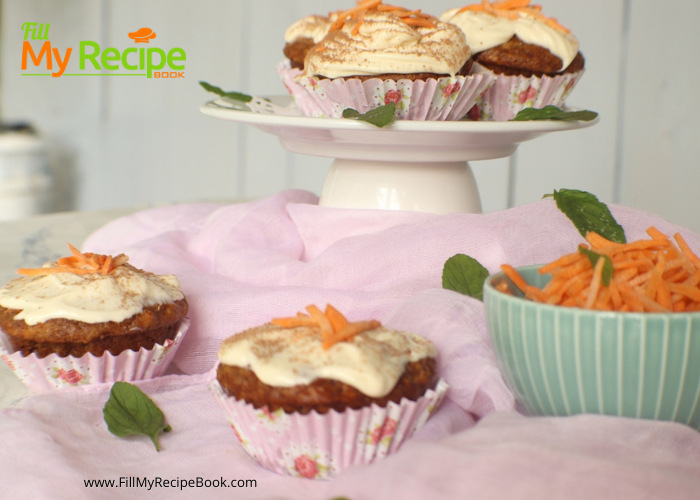 Why is a bunny associated with Easter? (Hence the carrots.)
Since the ancient times eggs and rabbits have been a symbol of fertility, while spring has been a symbol of rebirth. Even though rabbits don't lay eggs, the association of these two symbols are natural. It was believed that it originated as Pagan symbols for fertility and rebirth. Hence we call it the easter bunny and the easter egg. As that is what it symbolizes.
In the 19th century the easter bunny become common. As the bunny gives birth to a large litter of babies, called kittens. This is why children enjoy the Easter Egg hunts as part of the festival.
Easter Egg Recipes
Why do we eat chocolates at Easter?
As mentioned above the chocolate easter egg started as a Pagan symbol of fertility. To this day this developed into the representation of the resurrection of Christ. By all different backgrounds across the country.
Recommendations
(click the highlighted heading for the recipe)
Create some of these amazing hot cross buns for Easter —-> 9 Healthy Hot Cross Bun Recipes (SF,GF,)
Get these recipe for chocolate easter eggs and desserts below.
—–> 10 Homemade Chocolate Easter Egg Recipes
Why do we eat eggs on Easter?
Eggs represent new life and rebirth. During the medieval period, the eating of eggs was forbidden during the Lent period. (the 40 days before Easter) So on Easter Sunday, tucking into an egg was a real treat.
Get some recipes ideas below.
Purchase Online, —-> 10 Easter Crafts and Moulds DIY