14 Valentine Cookie Recipes ideas to create. Easy homemade and colorful biscuits to bake, bowtie or heart shaped, cherry pie cups.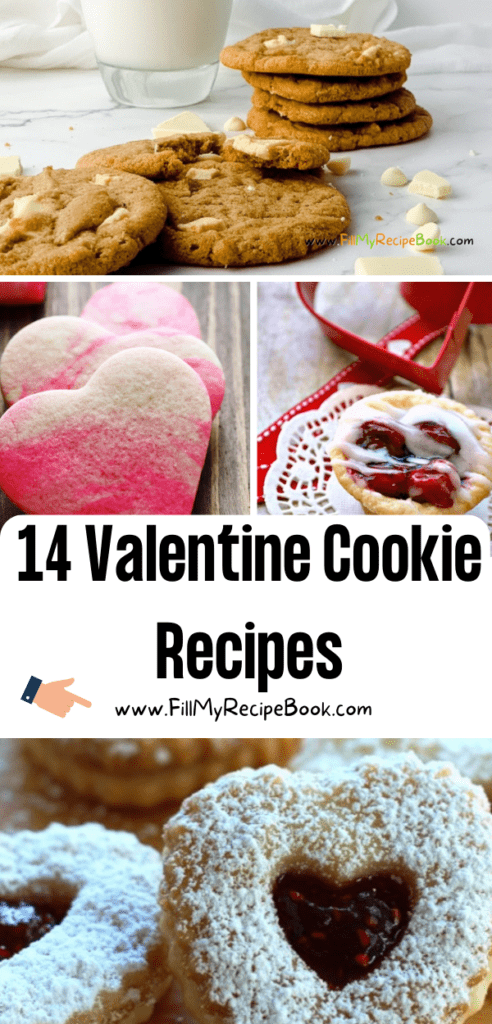 14 Valentine Cookie Recipes
We share a few valentine cookie or biscuit recipe ideas for you to create at home. Oven baked recipes to share for tea on valentines day. Some biscuits use almond flour and an amazing cream cheese dough Polish Kolaczki Jam Cookies. Get inspired and cut them into heart shapes or decorate with sprinkles.
What are the 6 types of cookies?
There are basically six types of cookies you can buy or bake at home.
Bar cookies.
Molded cookies.
Drop cookies.
Pressed cookies.
Refrigerated cookies.
Cut out and rolled cookies.
What makes cookies crunchy or soft?
Butter contributes milk solids and water to a cookie, which soften it. Brown sugar contributes molasses which again softens it. Using lower moisture sugar such as granulated and fat such as vegetable shortening, plus a longer and slower bake than you would normally bake, will produce light and crunchy cookies or biscuits.
(click on the highlighted heading or image for the recipe)
Almond Butter Cookies & White Chocolate
Almond Butter Cookies & White Chocolate recipe idea. Healthy cookies or biscuit to bake with white chocolate for a snack for family.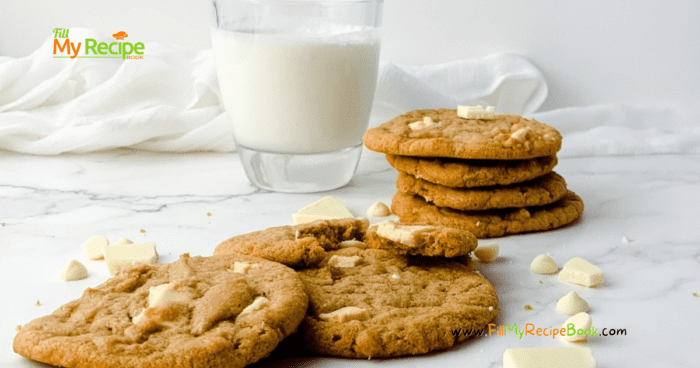 Chai Spiced Snickerdoodles Cookies
Chai Spiced Snickerdoodles cookies. An easy recipe to make rolled in some spices such as chia and cinnamon, ginger and all spice.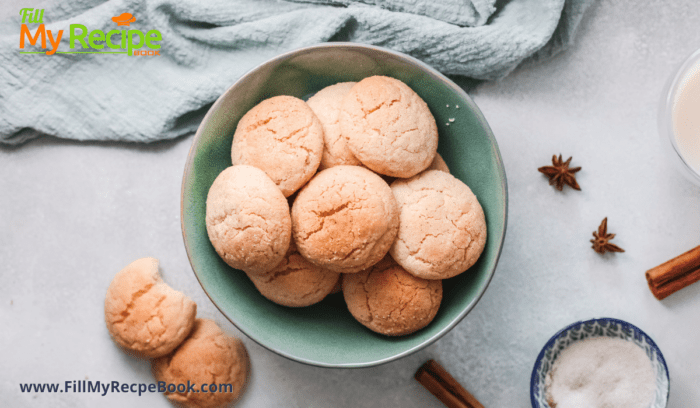 Polish Kolaczki Jam Cookies are so delicious. Made with cream cheese dough and filled with apricot jam for a wonderful special treat.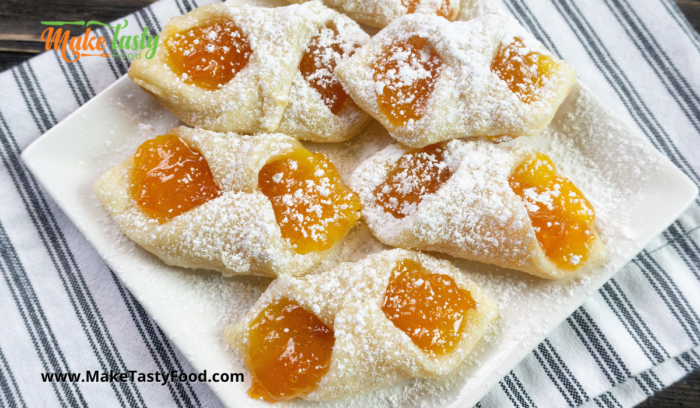 Popular Family Butter Biscuits
Popular Family Butter Biscuits recipe made in large quantity. Best Vanilla or chocolate biscuits decorated with sprinkles for Christmas.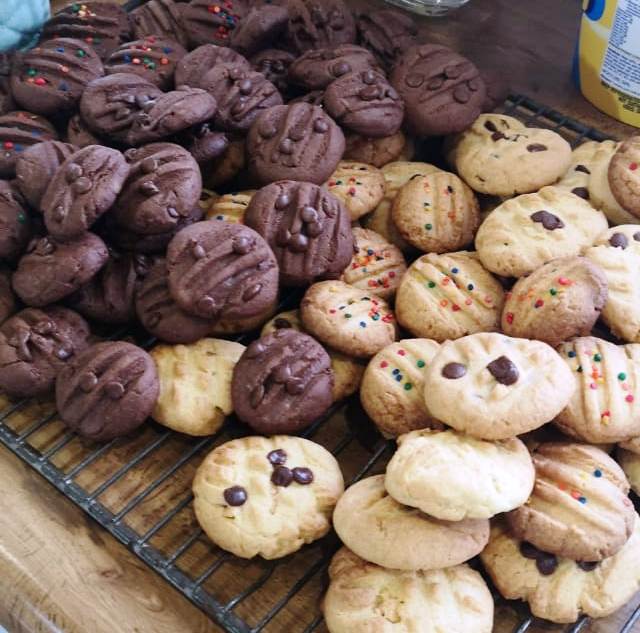 Easy Cheese Straws Recipe to bake for an appetizer or snack. The 4 ingredient mix form a crispy cheese cracker stick for snacks for parties.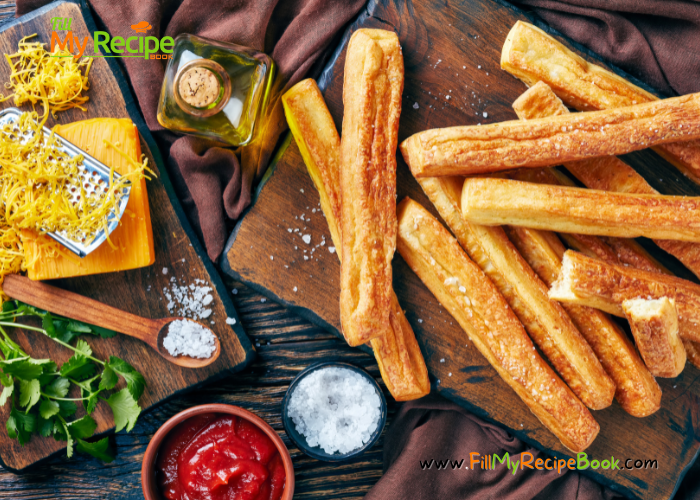 Best valentine sugar cookies recipe
It's a tradition in my house to make heart shaped cut out sugar cookies for Valentine's Day, and these Valentine sugar cookies are simply the best.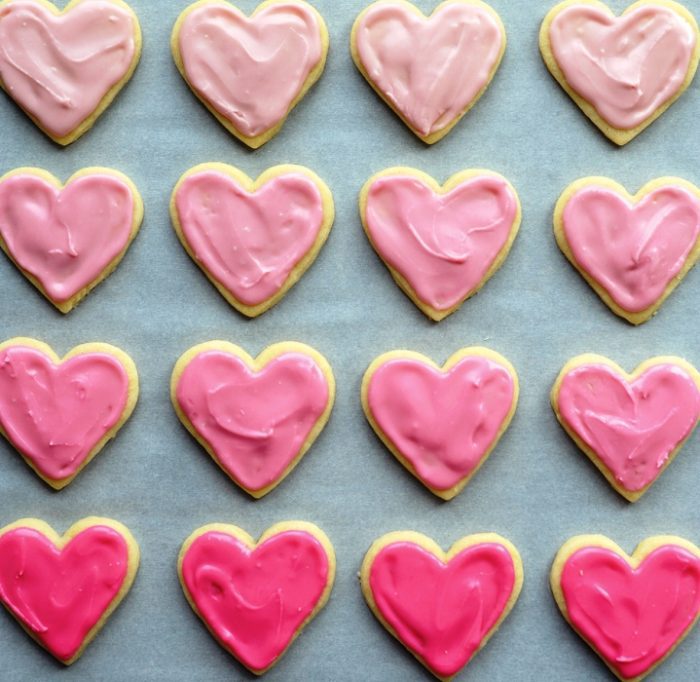 I love this recipe & I think you will too! These were a lot of fun to make but I have to tell you the first time I made them I folded them the wrong way…rookie mistake. I won't be making that mistake again ;). I folded them in half then I folded them in half again & I couldn't figure out why they didn't look right. So don't make the same mistake as me! *Make sure when you bend them over the mug that the seam is facing up.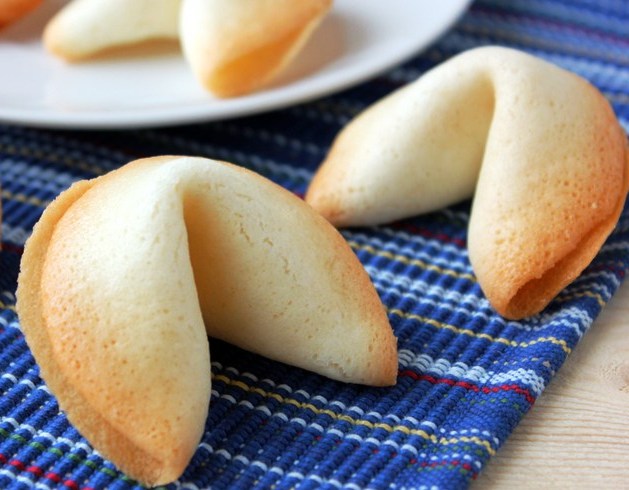 Traditionally Linzer cookies are made with almond flour or ground almond. I tried both ways and for some reason the dough was just too fussy to seem practical. I only like to publish recipes on this blog that anyone can make- not things that are overly complicated. So technically these cookies are probably closer to a shortbread with a hint of almond and bright lemon. I love these cookies and I hope you do too! Best of all they are pretty simple to make except there are a few key notes I mention at the bottom that will help you get a perfect, delicious cookie.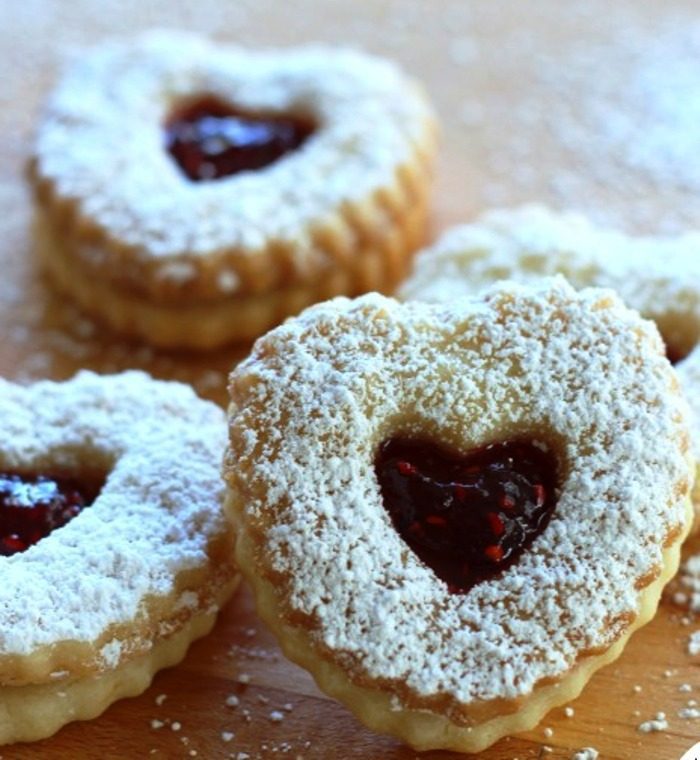 Hershey's secret kisses cookies
A shortbread cookie with a wonderful Hershey's chocolate kiss surprise in the center! Would be fun for Christmas or Valentines Day!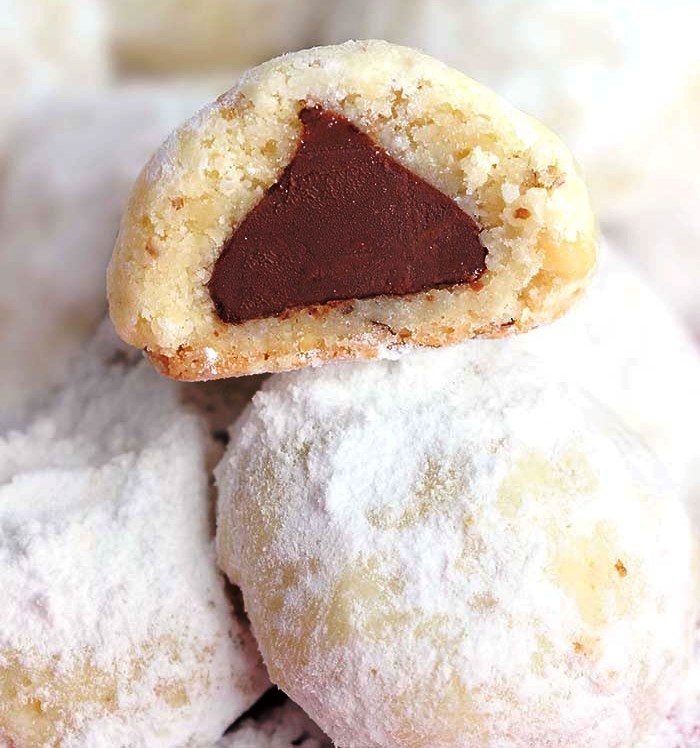 Marbled valentines sugar cookies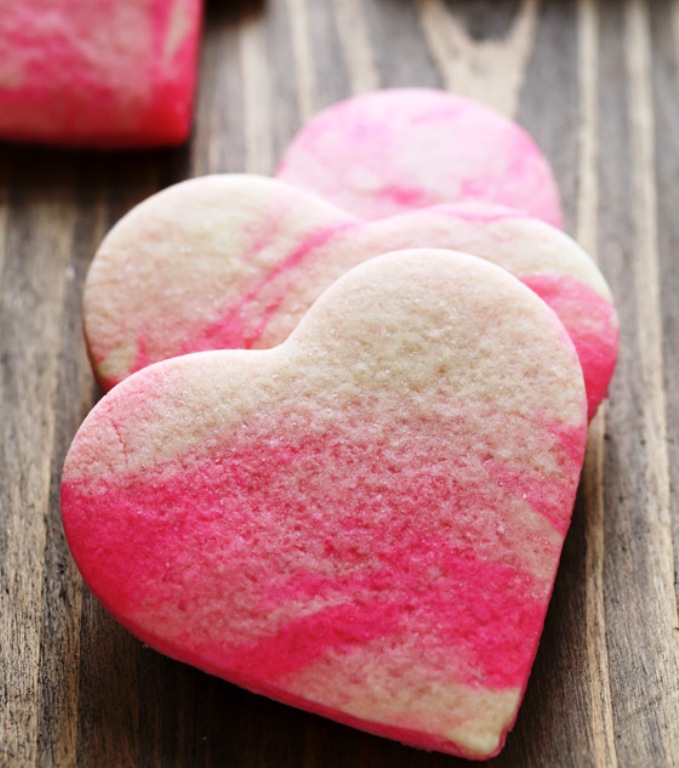 Cherry Pie Cookie Cups are the perfect answer to a cherry pie craving! These bite sized desserts are prepared in 5 minutes and are sure to disappear quickly!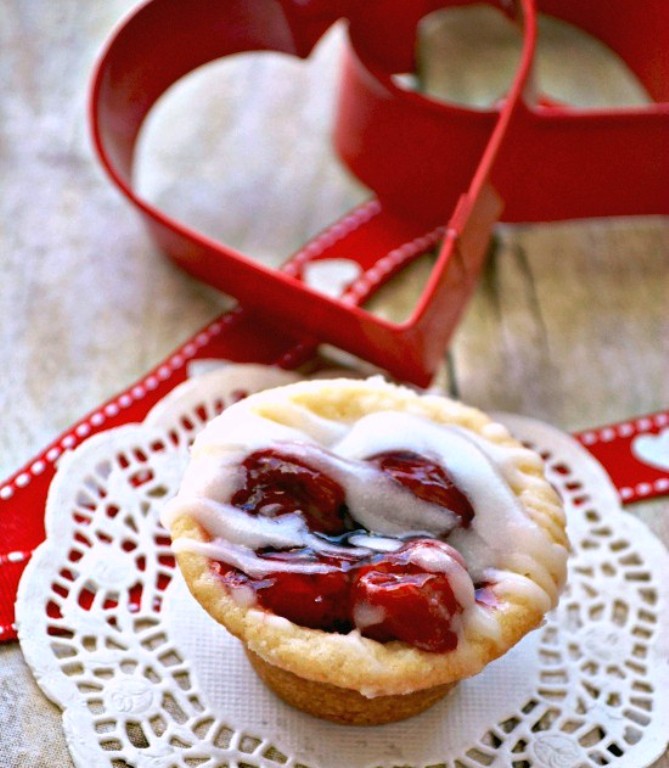 A soft cookie filled with raspberry jam, these raspberry bow tie cookies always get plenty of raves!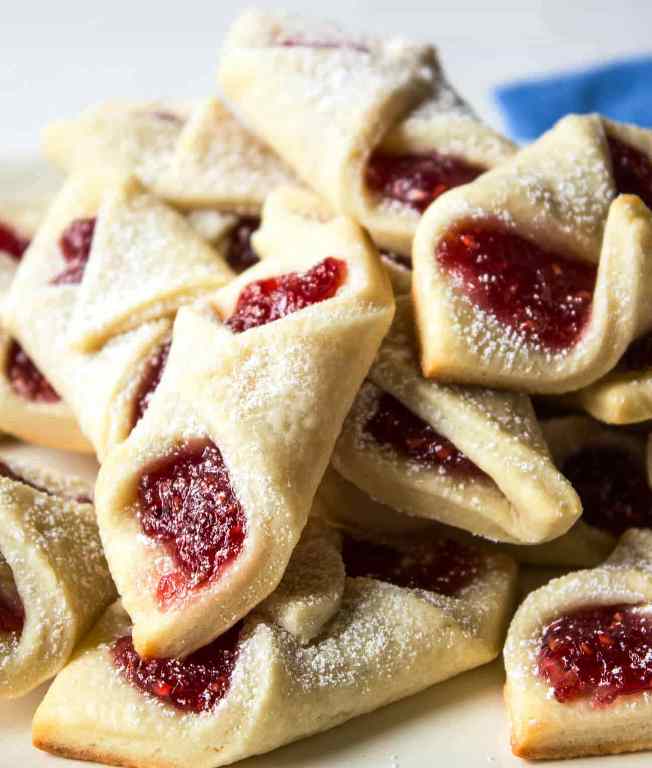 It may very well be the infamous red velvet armadillo cake that sealed the deal, but like it or not, red velvet holds a place in my heart and needed to be cookie-fied.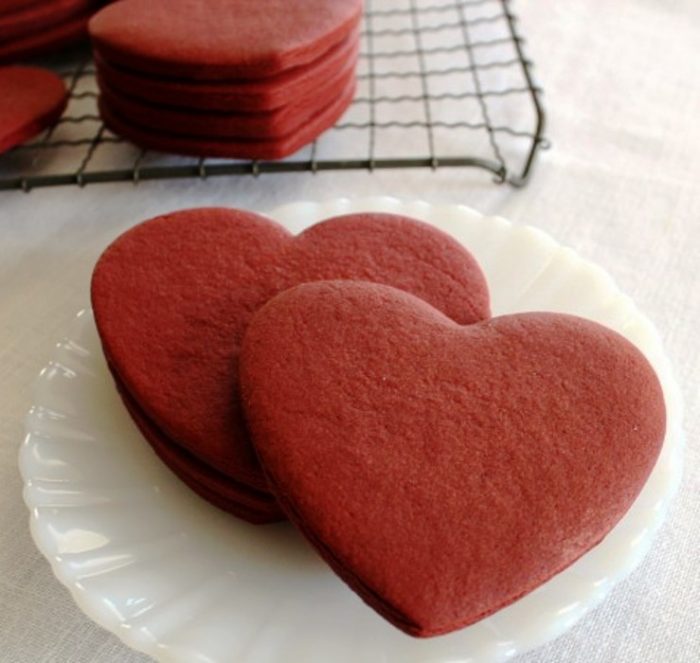 If you're looking for a fun cookie that can be enjoyed all year round, these Sprinkle Cookies are for you! Sprinkles make everything more fun, right?