Amazing Earl Grey Baked Cheesecake Recipe. An easy biscuit based oven baked Cheesecake with earl grey tea, and ricotta and cream.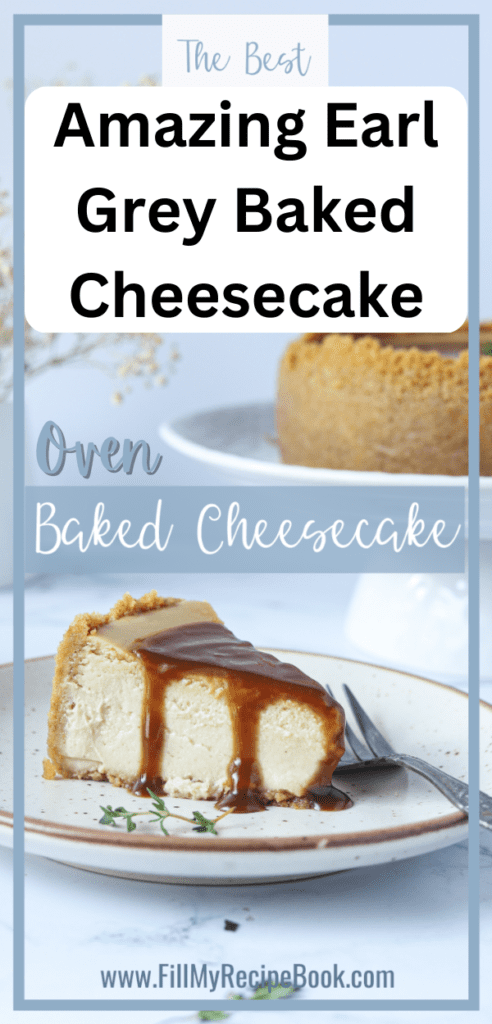 Amazing Earl Grey Baked Cheesecake.
An amazing cheesecake oven baked dessert. Flavored with earl grey tea, and made with ricotta and cream and yogurt. Very simple but does take a little time to set the biscuit base in the fridge. Once the cheesecake has been baked for 60 minutes in the oven, you will have to cool it until totally cool then refrigerate for 6 to 8 hours to set well. But once cool and set, decorate with any caramel and berries you desire. Slice it and serve. Oh my word, a slice of heaven.
Earl Grey is an exquisite black tea made with high quality handpicked tea leaves from Assam (India) and oil extracts of bergamot fruit.
What does Earl Grey symbolize?
It's named after Charles Grey, a British earl of the 1800s who popularized it amongst the English aristocracy. Ever since, earl grey tea has spread across the world as a symbol of sophistication.
What are 3 styles of cheesecake?
While there are many different variations of cheesecakes, there are a few basic types of cheesecakes, including: New York-style cheesecake. Chicago-style cheesecake. Traditional or classic cheesecake.
Is cheesecake better baked or not baked?
The key difference between baked and no-bake cheesecakes is the former's superior texture. Baked cheesecakes have a dense, fluffy, moist and smooth texture, which is not possible with the recipe for no-bake cheesecake.
The ingredients.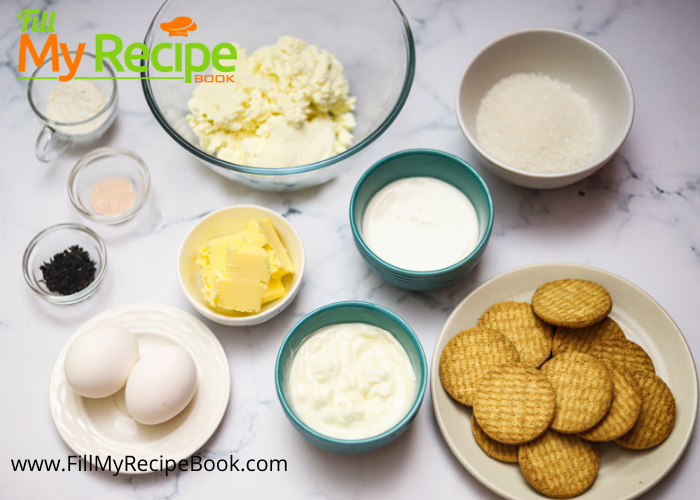 How To
The biscuit mix with butter and a tiny bit of salt. A favorite mixture made often for tarts. If you don't have a blender, then crush the biscuits in a plastic bag with a roller. Must be evenly mixed with no large parts of the biscuit.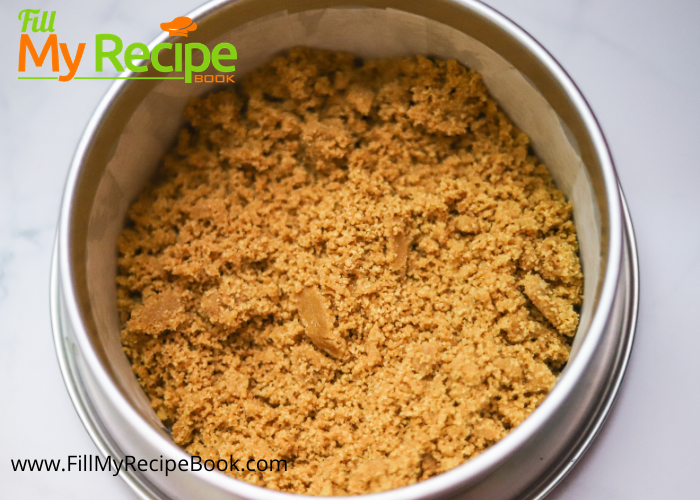 The biscuit mix is pressed evenly on the greased and lined springform pan on bottom and sides. Then refrigerate.
The earl grey tea is brought to boil in a pot. Left to simmer then drained and left to cool and placed aside until room temperature.
The ricotta and yogurt are blended until smooth. In a bowl you would whisk one egg at a time in the mixture. Adding flour and mixing until totally smooth and all flour is mixed in.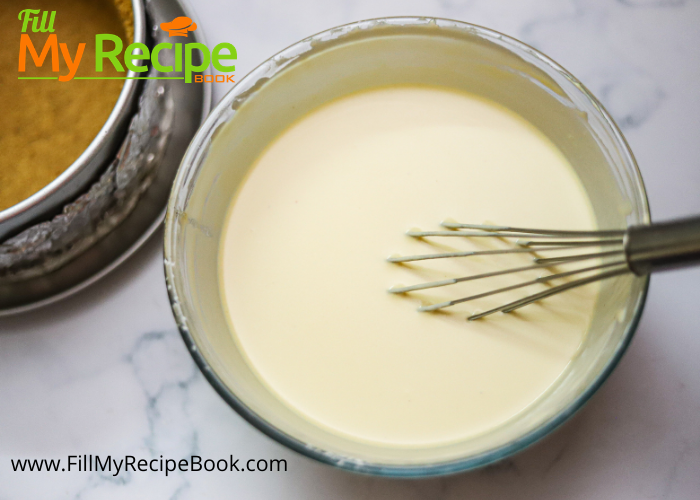 Then the pan with biscuit base in taken out of the fridge and the filling is added. Then baked for 60 minutes at 160 Deg. C.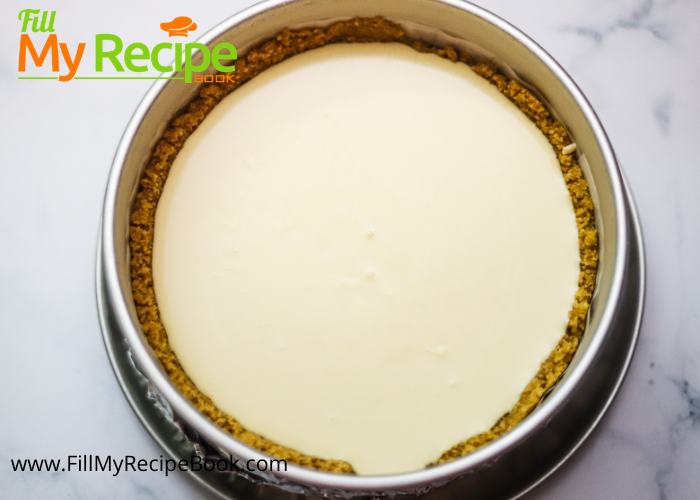 This cheesecake is left to cool in the oven until its cool and placed in fridge for a further 3 – 6 hrs.
Ready to slice and decorate with caramel or berries as you would prefer.
Baked cheese cake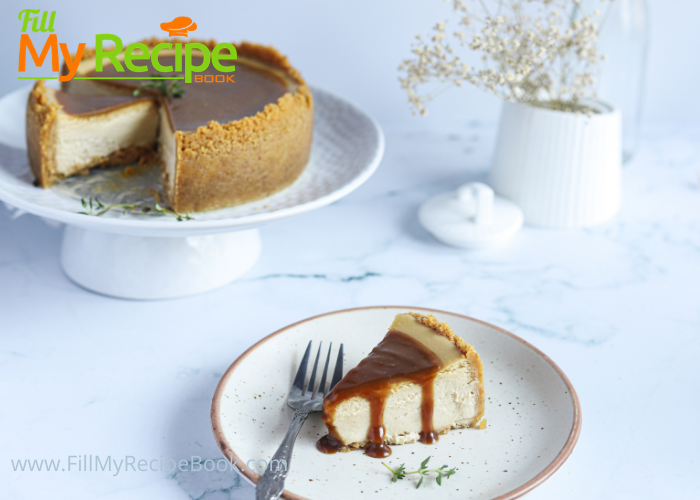 The most delishes tart is the cheesecake. Guess you can use any flavoring for this recipe. It will work well.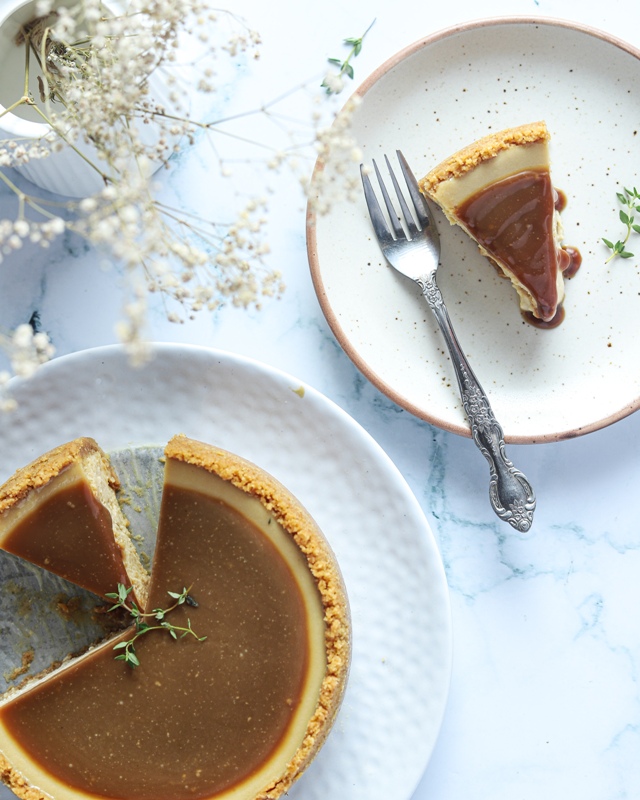 An amazing Earl Grey baked Cheesecake Recipe.
Recommendations.
Obtain some recipes Ideas —–> 16 Fathers Day Pudding Recipes
Get these amazing recipes for afternoon or weekend tea.—-> 24 Yummy Cakes and Tarts Recipes
You will love these recipe ideas —–> 12 Marvelous Cheese Cake Recipes
Make these cheesecakes recipe ideas —–> 10 Scrumptious Cheesecake Factory Recipes
Some recipe ideas for Christmas desserts. —–> 24 Christmas Fancy Dessert Recipes
and these ideas —–> 16 Easy Valentines Snacks Recipes
Amazing Earl Grey Baked Cheesecake
Total time
1
hour
15
minutes
Amazing Earl Grey Baked Cheesecake Recipe. An easy biscuit based oven baked Cheesecake with earl grey tea, and ricotta and cream.
Ingredients:

The crust
250 g digestive biscuits

100 g unsalted butter

1-2 Tsp of salt

CHEESECAKE FILLING

400 g drained Ricotta cheese

100 g Double Cream

150 g Greek yogurt

3/4 Cup castor sugar

2 eggs

1/4 cup all purpose flour

6 g – 3 Tsp of earl grey tea

1/8 Tsp of Salt – Himalayan

1/6 Cup of water
Directions:

For the Crust
Place the biscuits into processor and pulse 10 – 12 times until the biscuits are even crumbs.
Add melted butter and salt and pulse until mixed crumbs.
Grease and line the bottom and walls of a 20 cm (8inch) springform pan, or a loose bottom pan.
Take the biscuit crumbs and press evenly on the bottom and sides of the pan evenly.
Place the pan in the refrigerator for 30 minutes to an hour until you fill it with the cheese cake mixture.
For the Cheesecake filling.

Preheat oven to 160 Deg. C.
In a pot bring to boil the water for the earl grey tea.
Take it off the heat and leave aside for tea to infuse for 20 minutes.
Strain the tea and let it cool to room temperature.
Place the drained ricotta, cream, Greek yogurt, tea salt and sugar in a blender or juicer and blend till a smooth batter forms.
Take it out and place in a bowl and add one egg at a time, mixing thoroughly until all is blended.
Sift the flour and add to the batter.
Whisk it thoroughly until the flour is mixed totally in the batter.
Take the pan out of the fridge and fill the cheese cake mixture in it.
Bake in preheated oven of 160 Deg. C for 60 minutes.
Leave the cheesecake to cool totally inside the oven with door slightly open.
Once cool place it in the fridge for 3 – 6 hrs.
Top the cheesecake with caramel sauce or any other topping you prefer. Maybe some berries. Serve.
Mini cheesecakes and a cheesecake recipe.
Another Chocolate Raspberry cheesecake in a glass to make. (no Bake)
Some other Tarts to choose from.