10 Scrumptious Cheesecake Factory Recipes ideas to create. Chocolate cheesecake made with s´mores and reeses fillings, easy dessert ideas.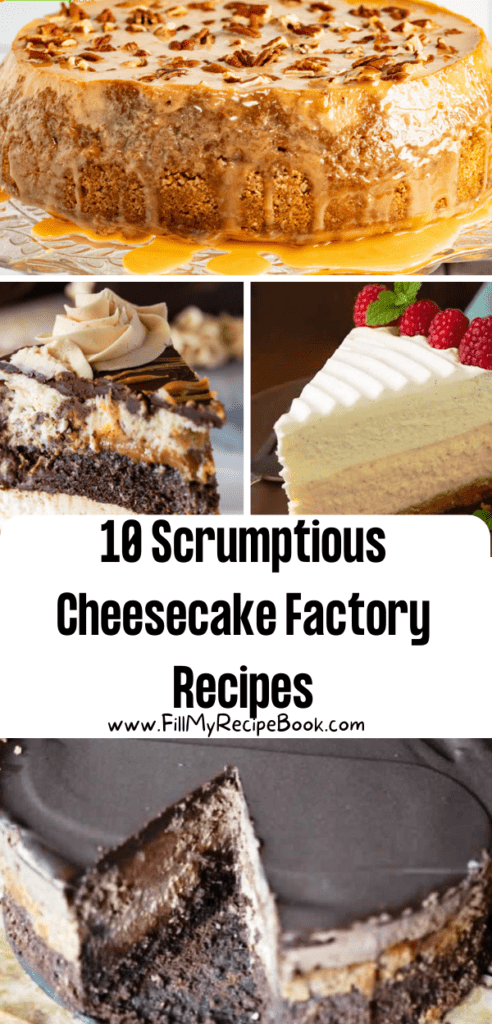 10 Scrumptious Cheesecake Factory Recipes
We share a few scrumptious cheesecake factory and non factory recipe ideas for you to create. Desserts oven baked or instant pot cooked. Caramel apple, earl gray cheesecakes and mini blueberry cheesecake tarts. A chocolate raspberry cheesecake in a glass. Cheesecake recipes ideas that use s´mores and Reeses fillings and a vegan cheesecake recipe.
Does cheesecake factory bake their cheesecakes?
They aren't made in house or in kitchen. The Cheesecake Factory desserts aren't exactly baked at the factory or bakery. Put together with baking teams in Calabasas Hills, California and Rocky Mount, North Carolina. They are frozen and shipped all over the country.
Is Cheesecake Factory Fresh or frozen?
The cheesecakes are premade and frozen as they're made in a central corporate-run kitchen and then frozen to be shipped to locations all over. "They take about an hour to two to defrost," one Redditor explained. The bakeries or shop owners leave them in the showcase all day so they are defrosting and staying chilled.
(click the highlighted heading or image for the recipes)
Instant Pot Caramel Apple Cheesecake
Instant Pot Salted Caramel Apple Cheesecake tart recipe. Cheesecakes are a favorite for many people, with apple, nuts and melted caramel.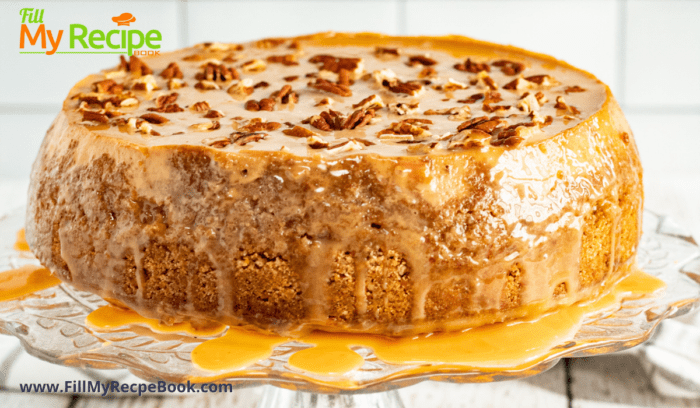 Mini Blueberry Cheesecake Tartlets
These Mini Blueberry Cheesecake Tartlets Recipe are easy and homemade with a biscuit base with creamy cream cheese filling and blueberries.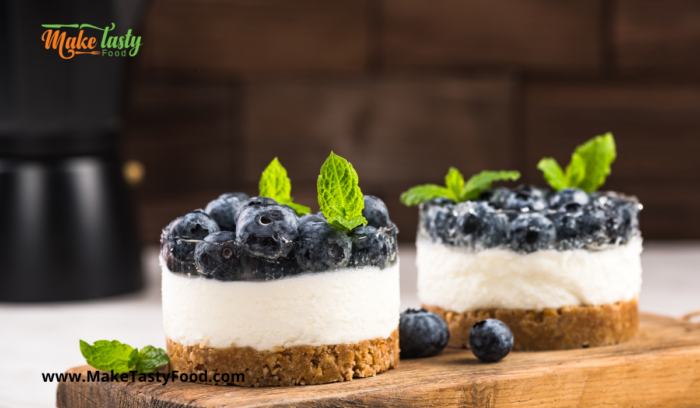 Chocolate and Raspberry Cheesecake in a Glass
Chocolate and Raspberry Cheesecake in a Glass as a dessert. Made with whipped cream and cream cheese and cocoa and berries.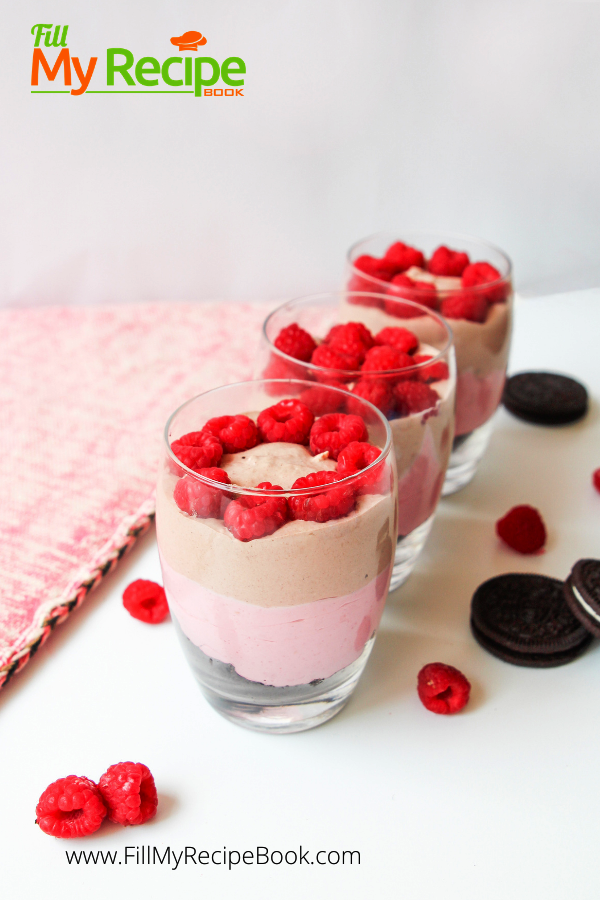 Amazing Earl Grey Baked Cheesecake
Amazing Earl Grey Baked Cheesecake. A biscuit based Cheese cake baked with earl grey tea, and ricotta and cream. Everyone loves cheesecake.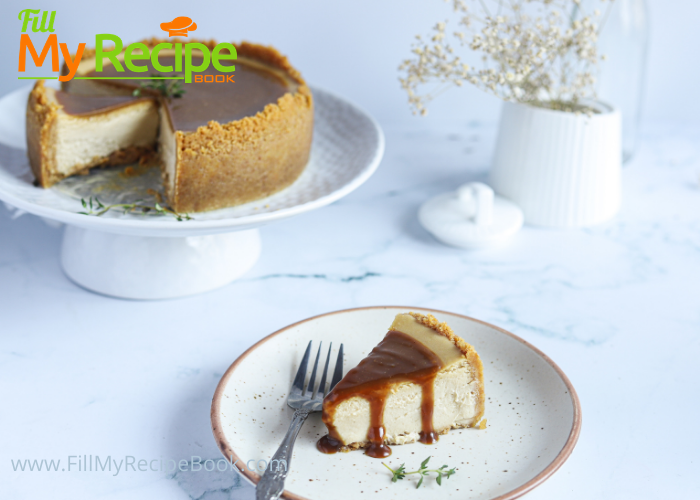 Factory white chocolate raspberry truffle cheesecake
This Copycat Cheesecake Factory White Chocolate Raspberry Truffle Cheesecake recipe is both of those things!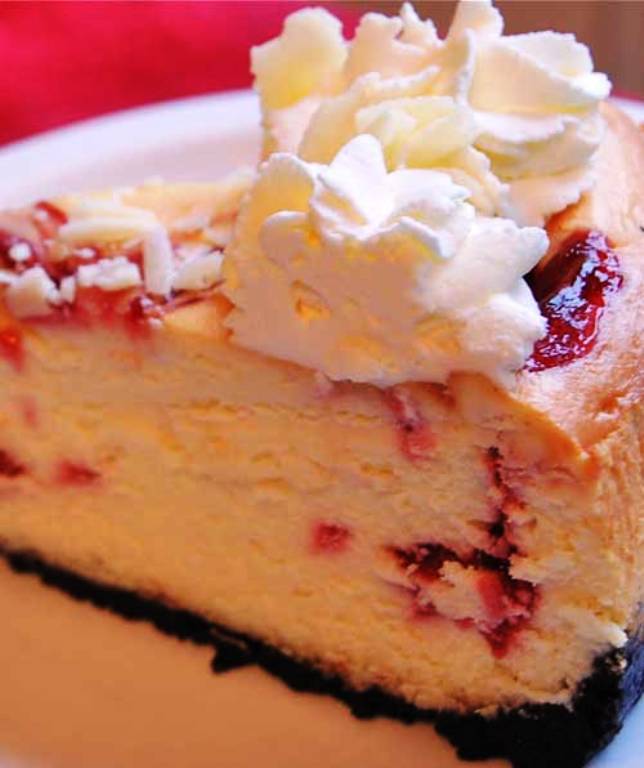 Factory toasted s`mores chocolate cheesecake
This recipe definitely has quite a few steps but none that are really difficult and all you need time. Luckily everything chills in the fridge so you can make this over the course of a few days.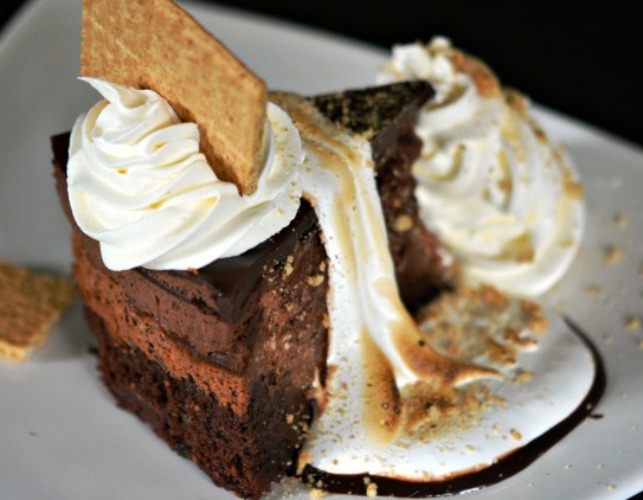 Factory's reese's peanut butter chocolate cake cheesecake.
Delicious layers of moist chocolate cake, Reese's cheesecake, caramel and peanut butter make up this Copycat Cheesecake Factory Reese's Peanut Butter Chocolate Cake Cheesecake.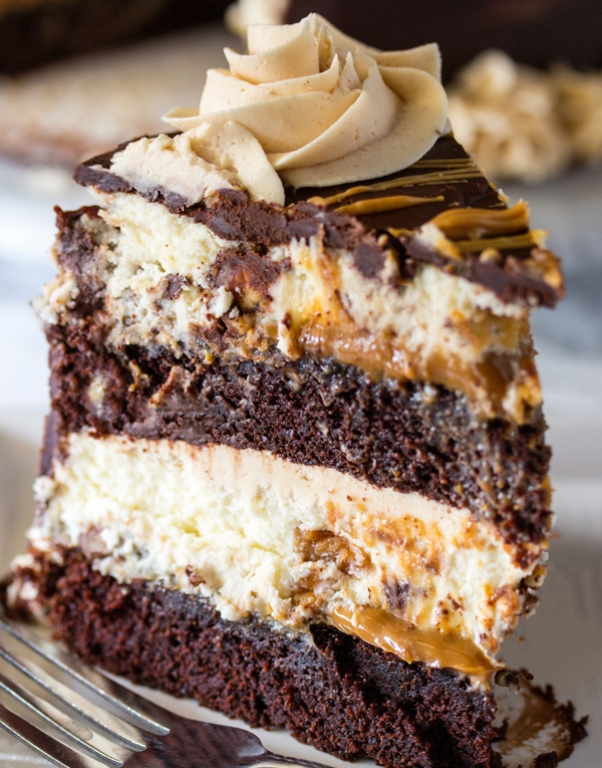 Deliciously creamy orange sherbet cheesecake
It's all the sweet oranges and cream flavor you remember, without having to run after a truck that's blasting "Turkey in the Straw."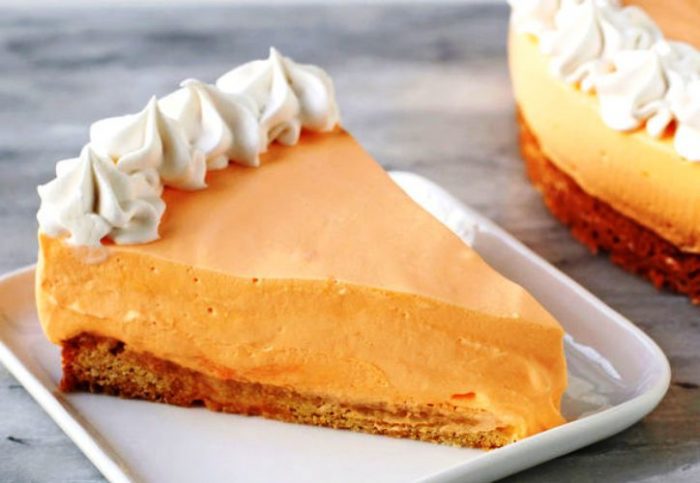 Cheesecake factory triple chocolate cheesecake
Also naturally gluten free which is a bonus.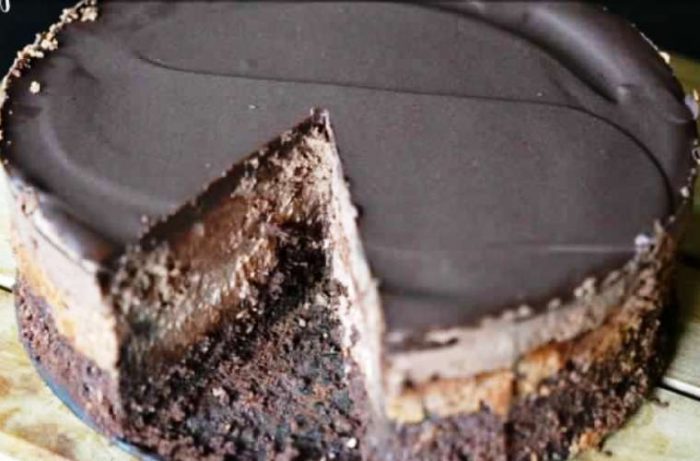 This Vanilla Bean Cheesecake is one of the most dreamy cheesecakes you'll ever try!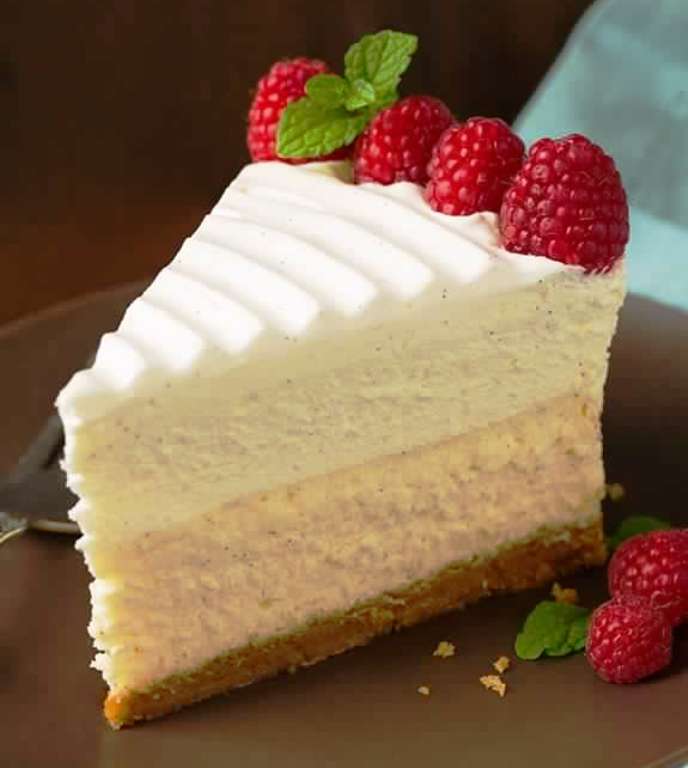 Recommendations
(click the highlighted heading for the recipes)
 A few more recipes to inspire you for cheesecake recipe ideas —-> Mouthwatering Cheesecake Recipes Ideas and 12 Delishes Mini Cheesecake Recipes and 10 Easy Cheesecake Recipes