13 Easy Cheesecake Recipes ideas. Delicious tea time desserts. Oven Baked and No Bake snacks, chocolate with simple toppings for flavor.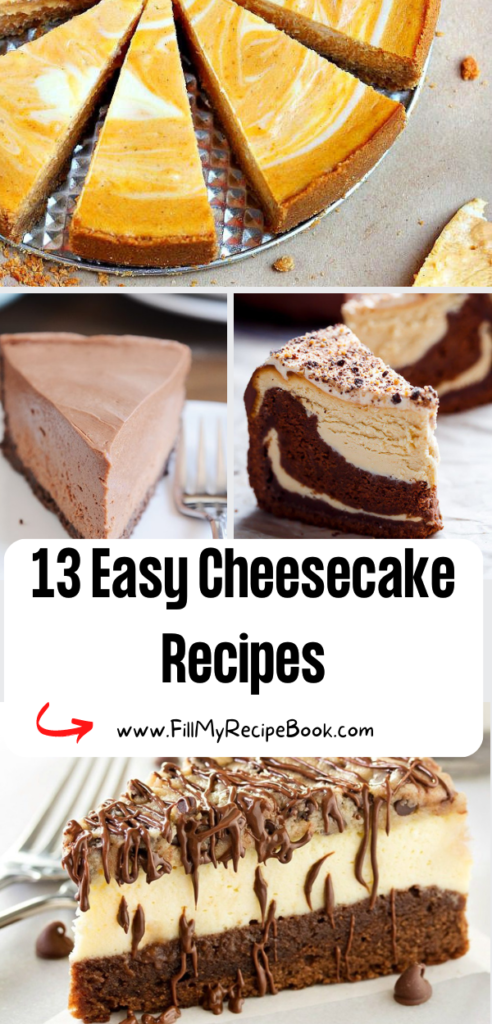 13 Easy Cheesecake Recipes
Sharing 13 easy cheesecake recipe ideas to create for some amazingly delicious cheesecakes. They can be No Bake or Oven Baked recipe Desserts. Chocolate and fruit or chocolate filled toppings for desserts to make for tea time.
What are the three types of cheesecake?
Traditional or classic cheesecakes
New York style cheesecakes
No Bake cheesecakes
And a few more ideas…..
What not to do when making cheesecake?
To make bakery level cheesecakes avoid these mistakes.
Do not neglect your biscuit crust base that is it pressed in well.
Room temperature should not be faked.
Hand mixing is not recommended.
Not to many eggs
Do not overbake the cheesecakes
Is sour cream or yogurt better for cheesecake?
Substituting Greek yogurt for sour cream in baked goods will create a less tender, tastier and a more tangy flavor to your cakes or cheesecakes. Cheesecake is best being tangy.
(click the highlighted heading or image for the recipes)
Chocolate Raspberry Cheesecake Parfait
Chocolate Raspberry Cheesecake Parfait recipe as a dessert. Easy layered whipped cream and cream cheese, cocoa with raspberries parfait.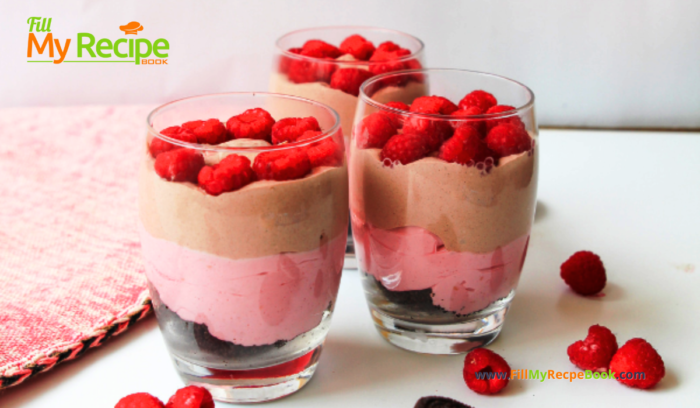 Mini Blueberry Cheesecake Tartlets
Mini Blueberry Cheesecake Tartlets Recipe. Easy homemade oven bake with a biscuit base and a creamy cream cheese filling with blueberries on.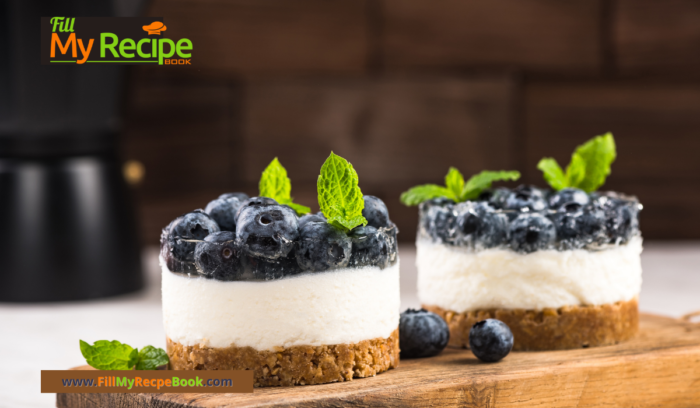 Instant Pot Caramel Apple Cheesecake
Instant Pot Salted Caramel Apple Cheesecake tart recipe. A dessert cooked with apple cider vinegar, kraft caramel sweets and cream cheese.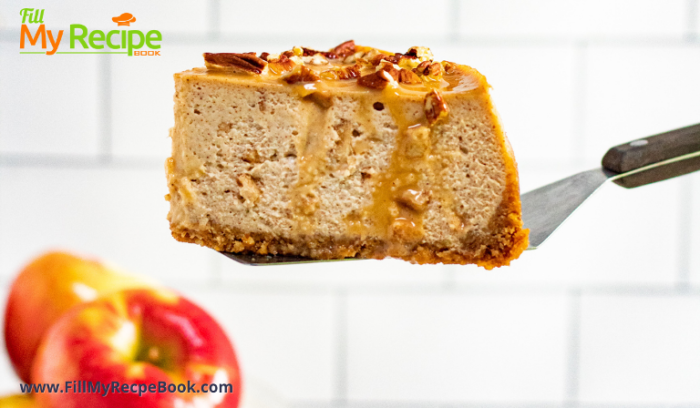 Amazing Earl Grey Baked Cheesecake
Amazing Earl Grey Baked Cheesecake Recipe. An easy biscuit based oven baked Cheesecake with earl grey black tea, and ricotta and cream.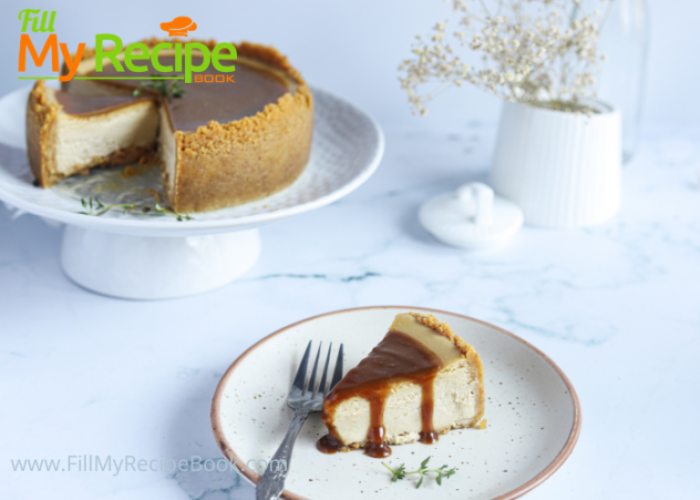 Brownie bottom cookie dough cheesecake
A fudgy bottom layer of brownie is topped with rich and silken cheesecake, then a layer of egg-less edible cookie dough is spread on the top and drizzled with melted chocolate.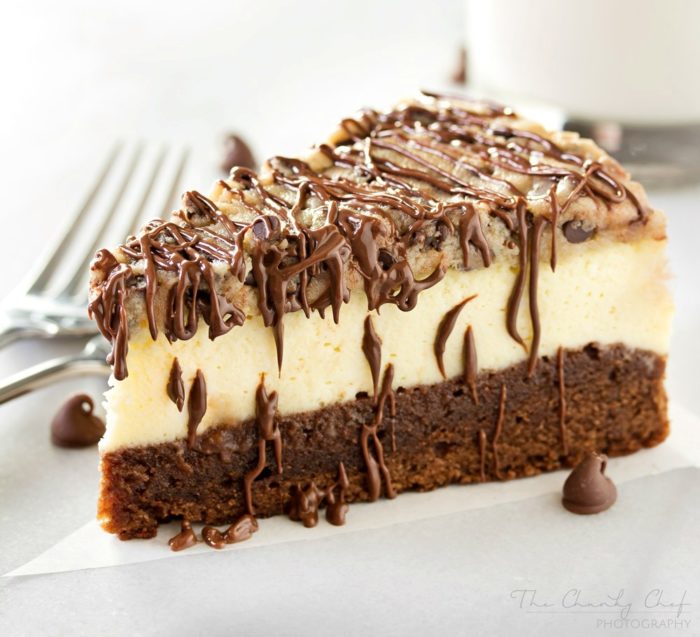 White chocolate caramel cheesecake
A recipe for white chocolate caramel cheesecake. How can one not love a cheesecake brazen enough to incorporate nearly a pound of white chocolate ganache into the batter and then slather the whole pie in caramel sauce?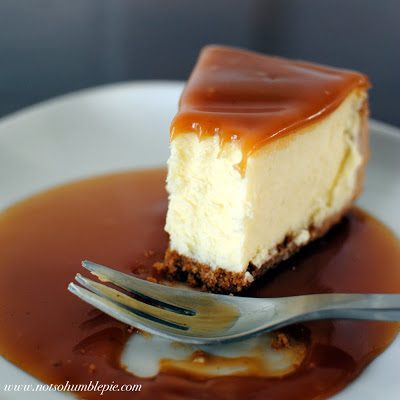 Cheesecake with raspberry sauce
Only a few things in life are as good as this silky Classic Cheesecake. Smooth, creamy and topped with a tangy raspberry sauce! A showstopper that is guaranteed to become your new favorite cheesecake recipe.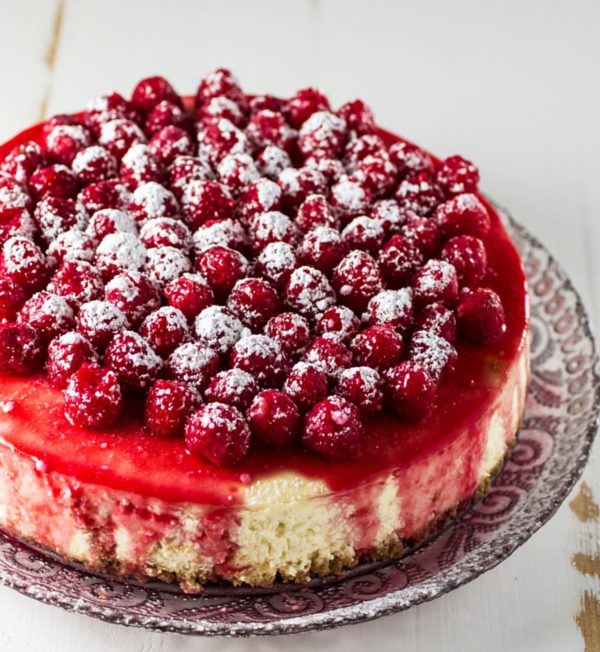 Chocolate peanut butter cheesecake cake
chocolate peanut butter cheesecake cake made in the one pan! creamy peanut butter cheesecake bakes on top of a fudgy chocolate cake for the ultimate dessert!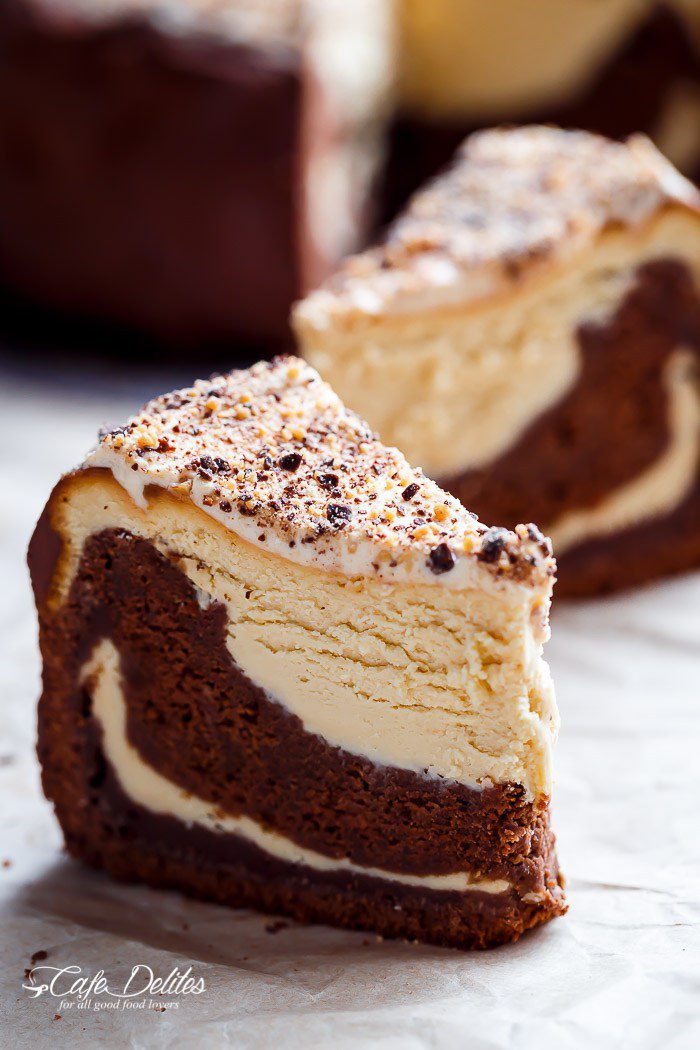 Two fall favorite desserts – pumpkin pie meets velvety cheesecake in this scrumptious marble pumpkin cheesecake. The perfect dessert for your Thanksgiving dinner party.
This Banana Cream Cheesecake Recipe is so easy to make and the perfect summer dessert. It comes together in a few minutes and stores nicely in the fridge. It's the perfect dessert to make a few days in advance.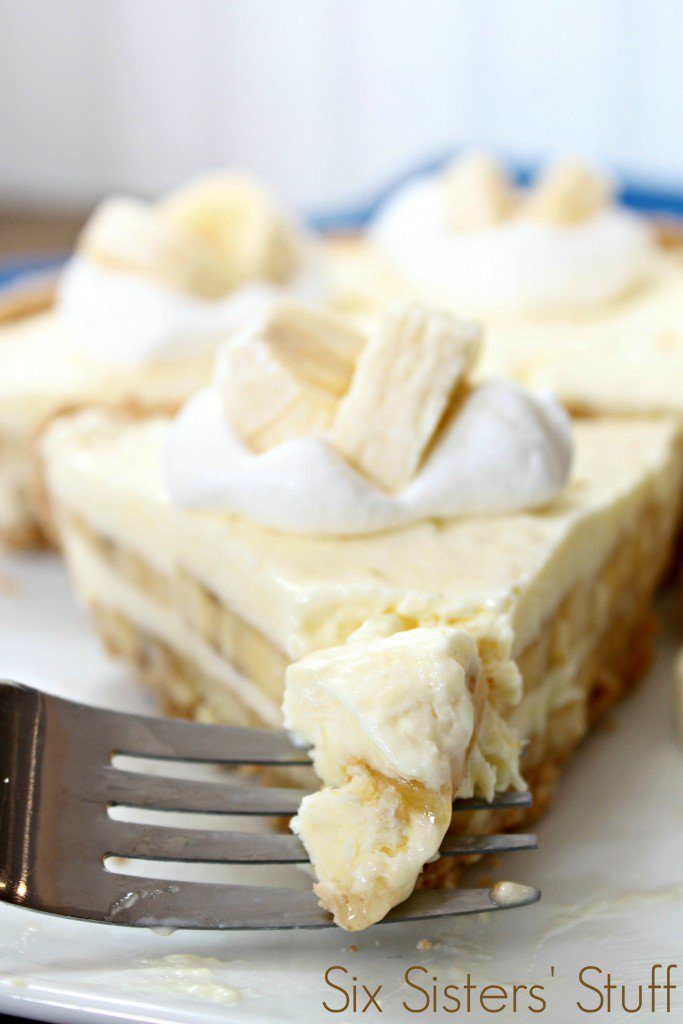 Blueberry lemon cheesecake cake
Blueberry Lemon Cheesecake Cake is a blueberry cake scented with a zesty lemon aroma underneath a creamy and fluffy cheesecake, baked in the one pan! The first of it's kind!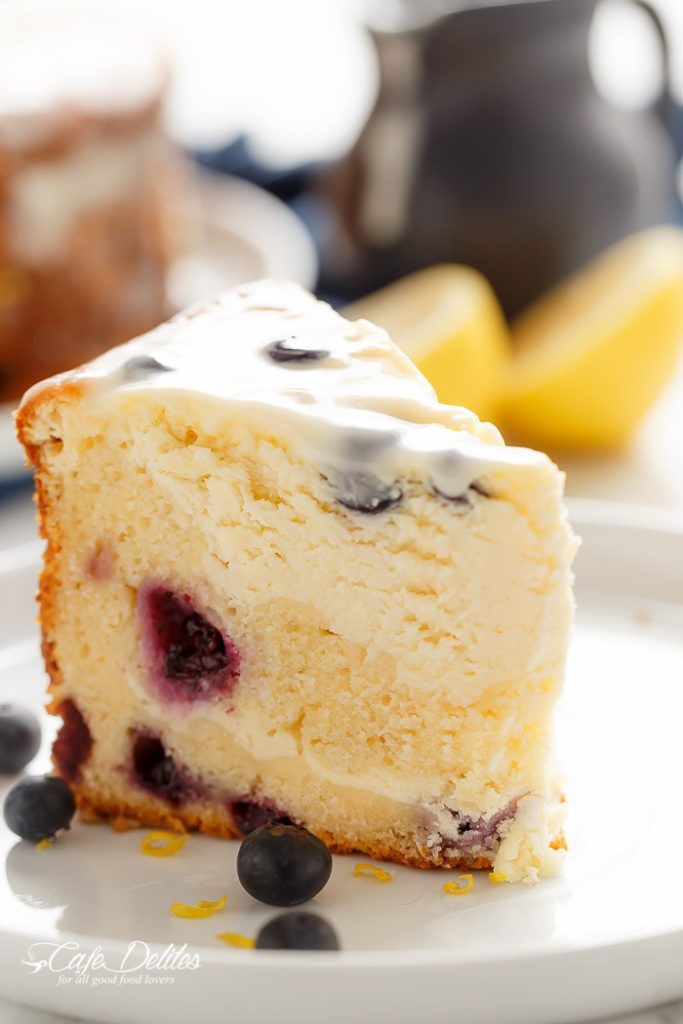 We taste-tested non-vegan and non-lactose intolerant consumers. They could not tell the difference between our dairy-free cheesecake and regular cheesecake. Our Italian bakery will still provide that rich creamy filling with the golden brown graham cracker bottom.
No-bake creamy chocolate cheesecake
Not only is this no-bake chocolate cheesecake deliciously rich and amazing, it is also so easy to make. It's the perfect no-bake chocolate cheesecake!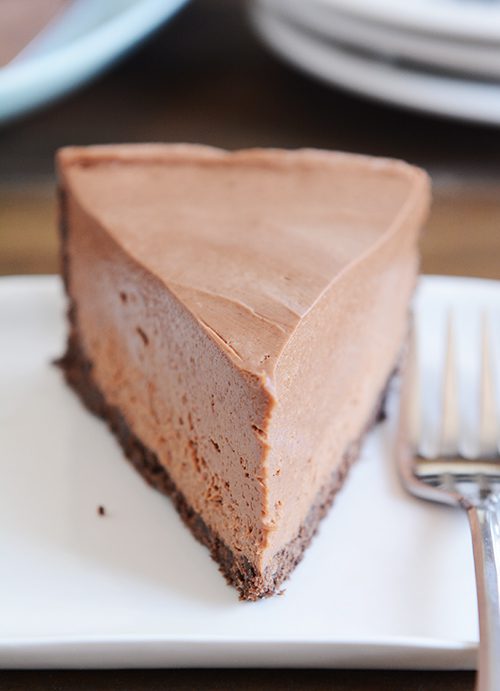 Recommendations
(click the highlighted heading for the recipes)
A few more recipes to inspire you for cheesecake recipe ideas —-> Mouthwatering Cheesecake Recipes Ideas and 12 Delishes Mini Cheesecake Recipes and 10 Scrumptious Cheesecake Factory Recipes