10 No Bake Yogurt Tart Recipes ideas. Healthy easy Greek yogurt desserts or fridge tart with fruits, berries, chocolate and lemon fillings.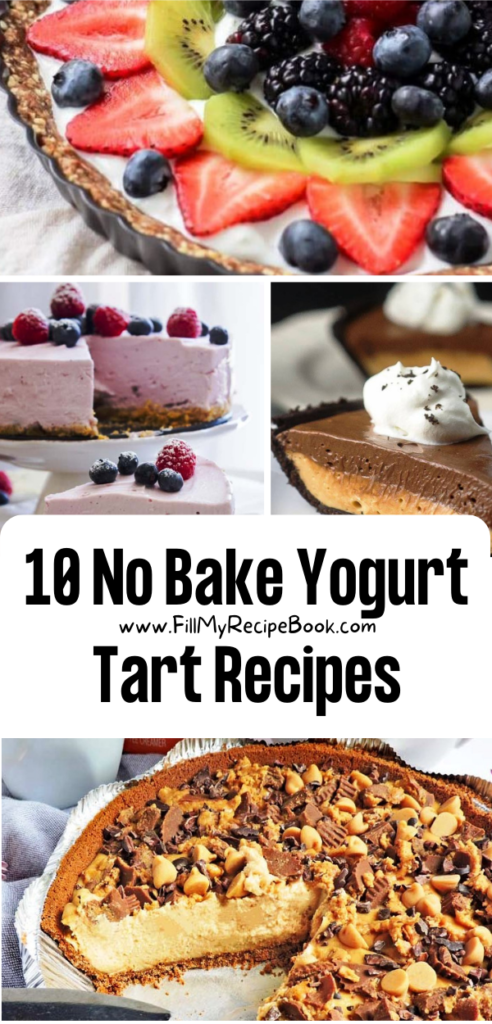 10 No Bake Yogurt Tart Recipes
Some are blue berries and strawberries as well as other berries. Fruit like peaches and lemon, fridge tart also. Don t forget that famous cheese cake slices. Oh yes the best, and of course chocolate, as well as tahini. Peanut butter and chocolate layered tart. These are some ideas for recipes. Enjoy
A No Bake Greek yogurt tart in south africa is also called a fridge tart, as it sets in the fridge. A favorite dessert to serve up, with no baking needed. Makes a very tasty treat.
(click the highlighted heading or image for the recipe)
Fresh berry tart with blueberry yogurt is a nutritious and fun way to enjoy cereal for breakfast or as a treat.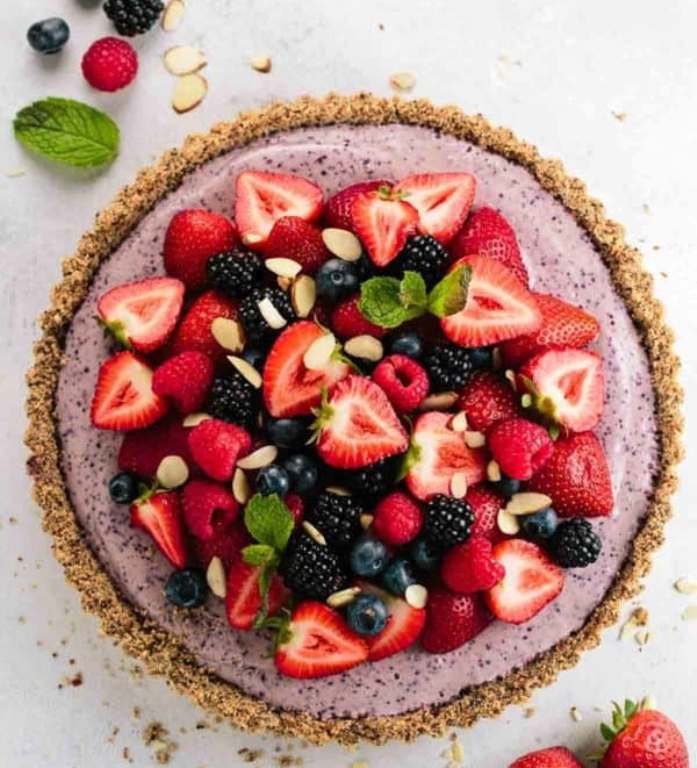 No-bake-greek-yogurt-strawberry tart-recipe
the base is made simply with Medjool dates and pecans. It's like a Larabar in crust form! After a 10-minute freeze, she spreads Greek yogurt and fresh fruit on top. I'm not a fancy baker, so if I can make this tart, I'm confident that you can, too.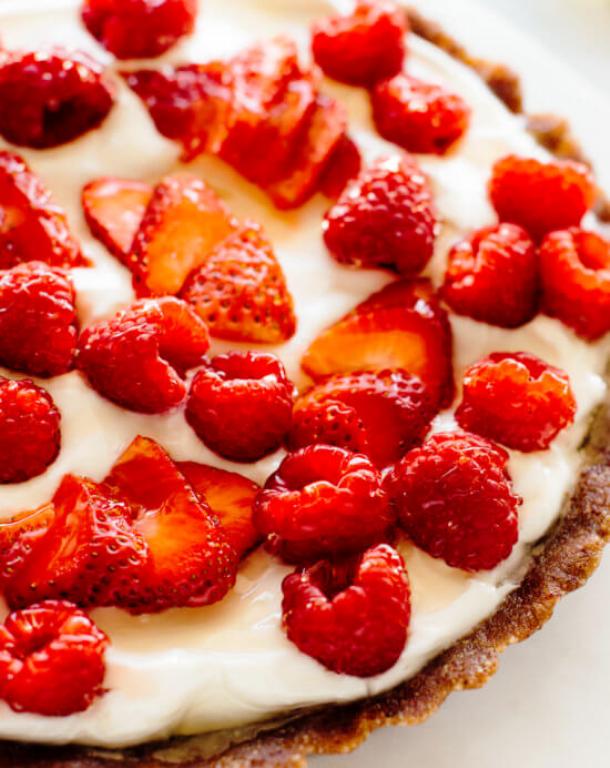 Tahini-and-chocolate-greek-yogurt-tart
Tahini is an incredibly versatile item I always like to keep in my pantry. While many people associate this sesame spread almost exclusively as being a key ingredient in hummus, it actually has a whole bunch of uses that are both sweet and savory. It's nutty flavor and smooth texture make it the perfect complement for rich chocolate and tart Greek yogurt.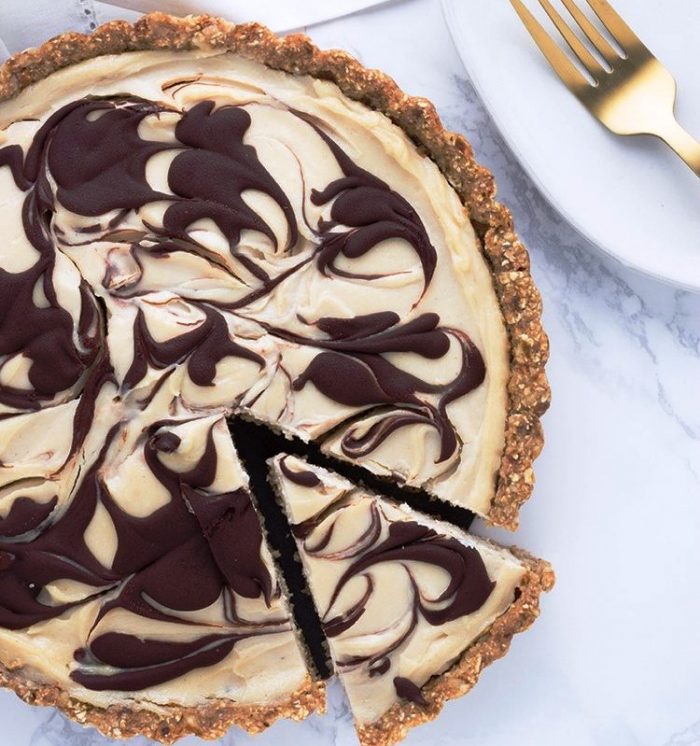 No-bake-greek-yogurt-berry pie
A delicious welcome to Spring with this No-Bake Berry Greek Yogurt Pie. Fast and Easy and made with your favorite flavor of Greek or Regular Yogurt. The Perfect Summertime Dessert.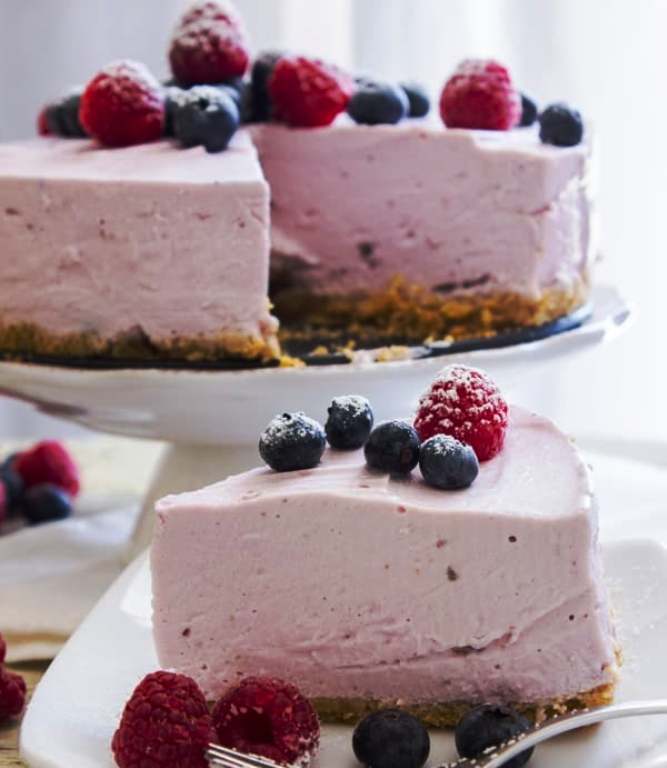 No-bake-greek-yogurt-cheesecake-squares
These No-Bake Greek Yogurt Cheesecake Squares are creamy and delicious with a wonderful tangy-sweet flavor thanks to the addition of whole-milk Greek yogurt and cream cheese.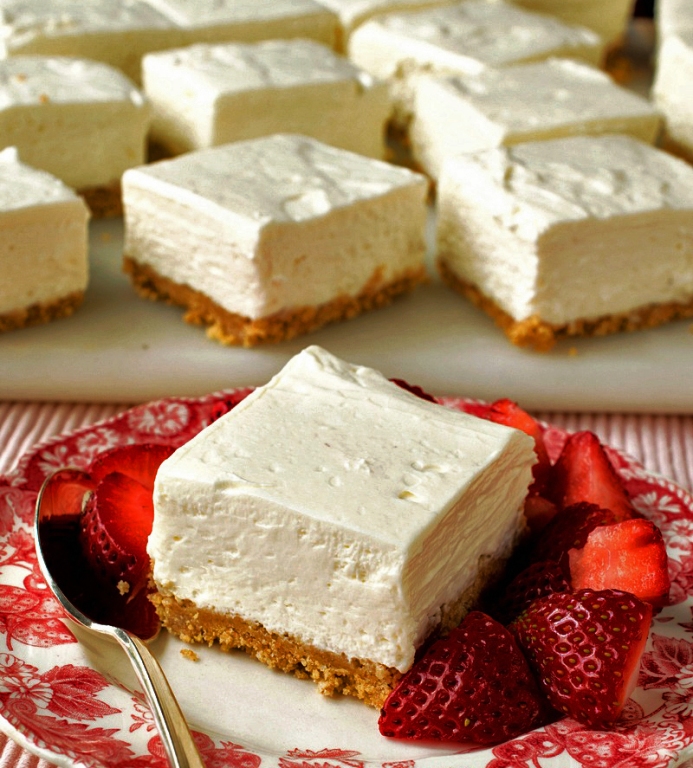 No-bake-greek-yogurt-fruit-tart
This No-Bake Greek Yogurt Fruit Tart is a healthy dessert perfect for gatherings. We're making a superfood "crust" using dates, nuts, fresh ginger, maca and cinnamon. Grain-free.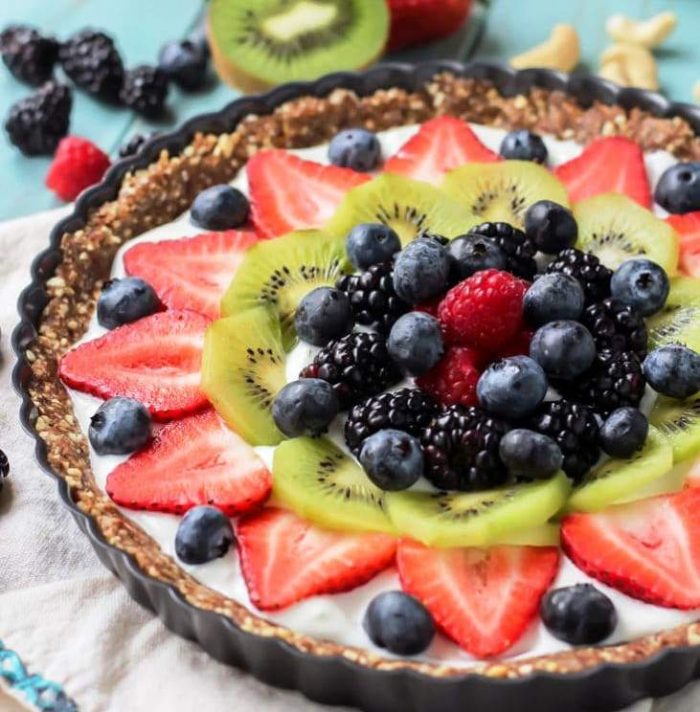 To make lemon meringue is also such a lengthy business and I am sure you can all relate to a food craving. I wanted something light, refreshing, tart and delicious, so I invented this Lemon Yogurt Fridge Tart! I think I have found my new favorite and that the faithful Lemon Meringue has been put to rest for at least a while!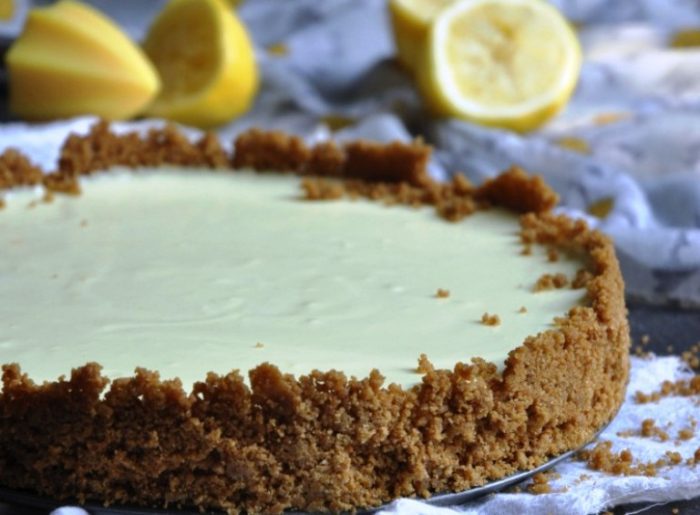 No-bake-cheesy-peach-yogurt-tart
This refreshingly easy No Bake Cheesy Peach Yogurt Pie can be prepared using just a few ingredients. It's so quick and easy not to mention delicious.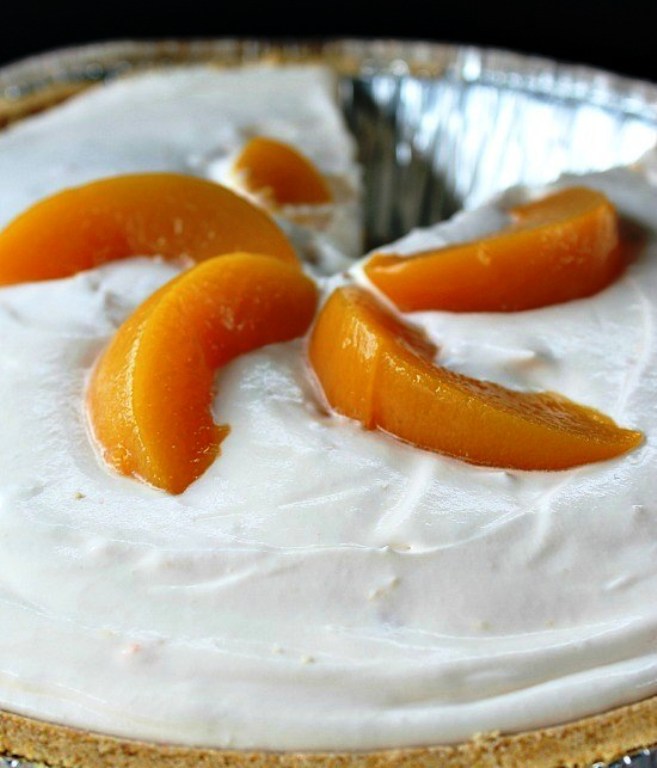 No-bake-greek-yogurt-peanut-butter-pie
This recipe was super easy to make! I used a pre-made chocolate cookie pie crust and added my International Delight® REESE'S® Peanut Butter Cup Creamer, peanut butter, melted peanut butter morsels, Greek yogurt, and vanilla to my blender. When all the ingredients were nice and smooth, I poured the mixture into pie crust and topped it with crushed Reese's Peanut Cups! Yum!! Place into the refrigerator and let set for about 2 hours. See, super easy right.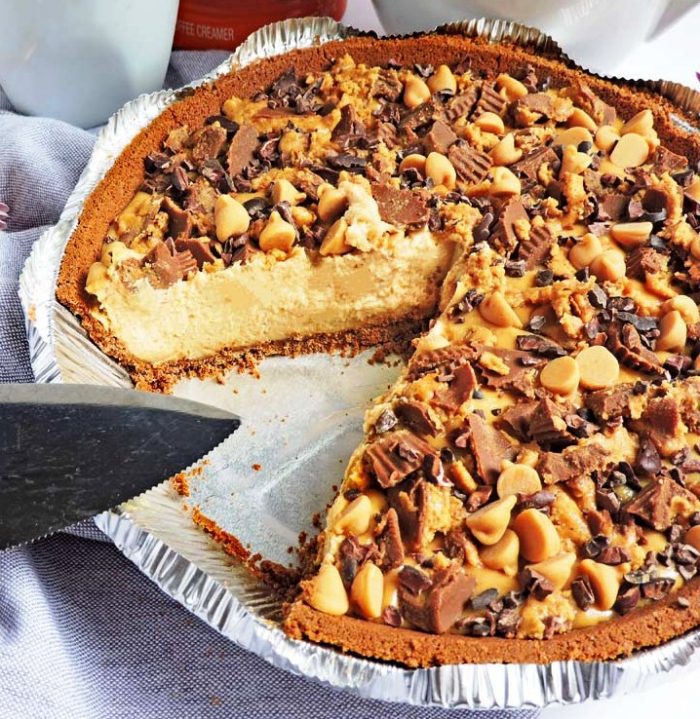 Chocolate-peanut-butter-no-bake-pie
This Chocolate Peanut Butter No Bake Pie makes a super easy no-bake dessert for a holiday dinner or party. However, with all the chocolatey peanut butter deliciousness no one will ever know that it was made with Greek yogurt.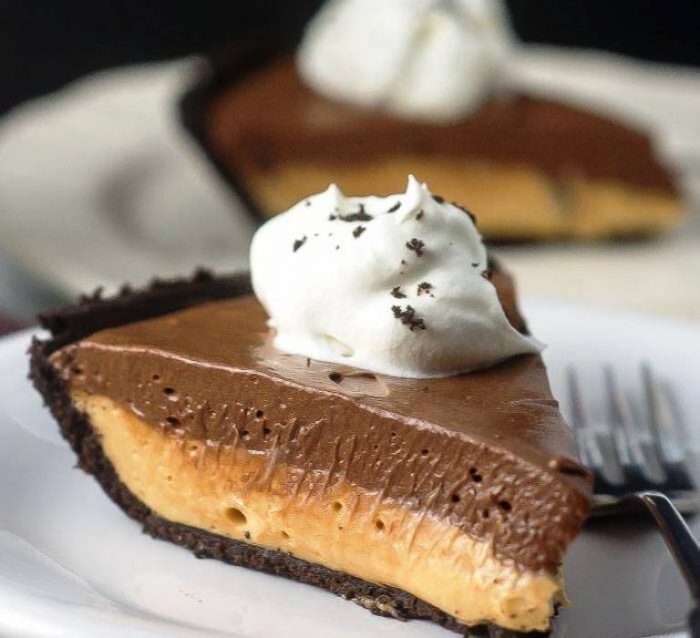 you love to make these recipes then go view more NO BAKE Recipe Here.
and more