8 Tasty Baked Chimichangas Recipes ideas for baking in the oven or fried. Filled with veggies or fruit or cheesecake for dessert fillings.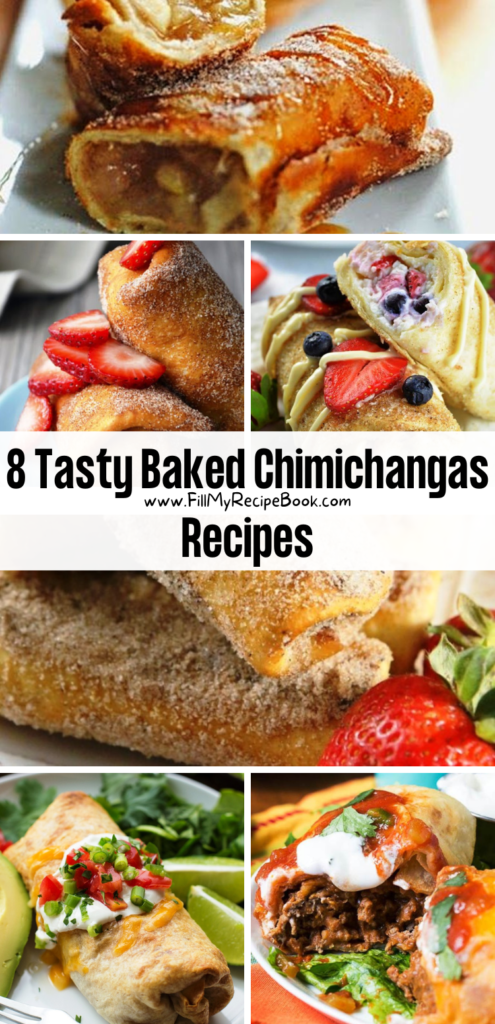 8 Tasty Baked Chimichangas Recipes
Amazing recipe ideas for a meal or dessert. Fillings consist of fruits or vegetables and even meats such as chicken and beef, as well as turkey. There are recipes that are oven baked and deep fried. They make a delicious meal or dessert filled with cheesecake and fruit and there are also vegan recipes.
(click the highlighted heading or image for your recipe)
Check out all of these neat dessert ideas that are easy, fun, and totally worth saving
This Baked Chicken Chimichanga recipe is stuffed with rice, chicken, cheese etc.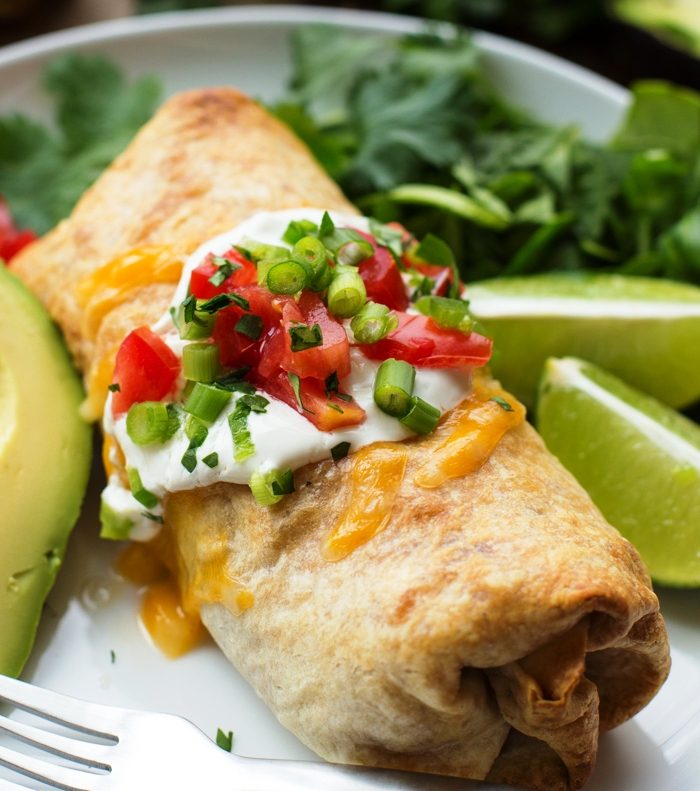 These crispy, crunchy vegan baked chimichangas are made with wrappers of filo pastry instead of tortillas, and they are baked — not fried — to golden deliciousness.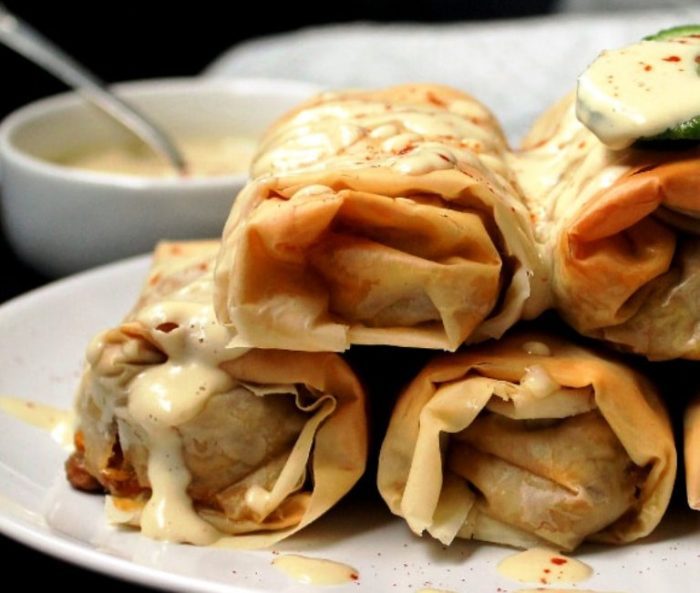 Flour tortillas filled with homemade refried beans, sauteed vegetables, cheese and baked to crispy perfection and served with a zingy red sauce.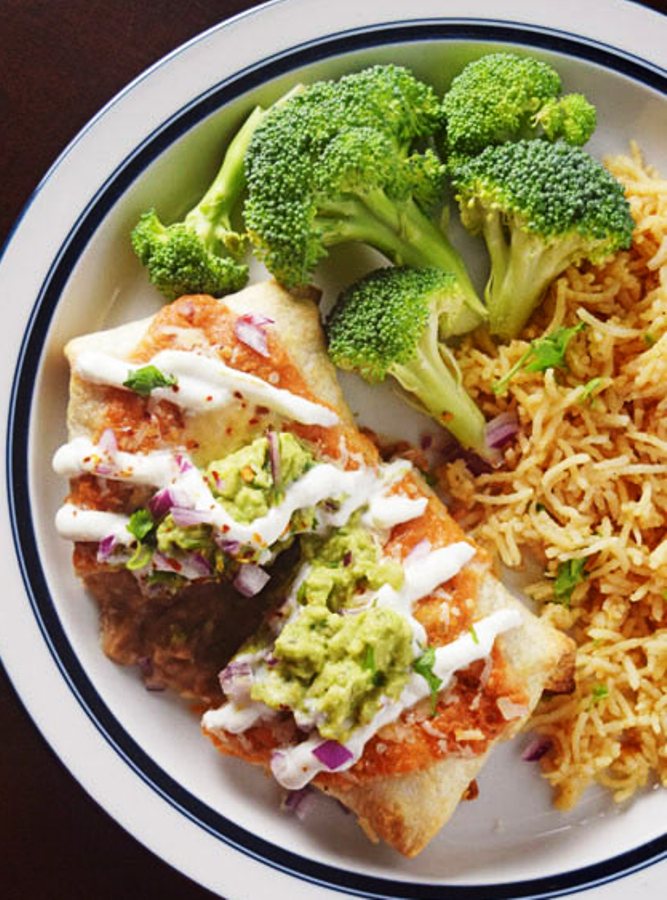 Oven-baked-berry-cheesecake-chimichangas
Oven Baked Berry Cheesecake Chimichangas drizzled with white chocolate are a delicious and fun dessert.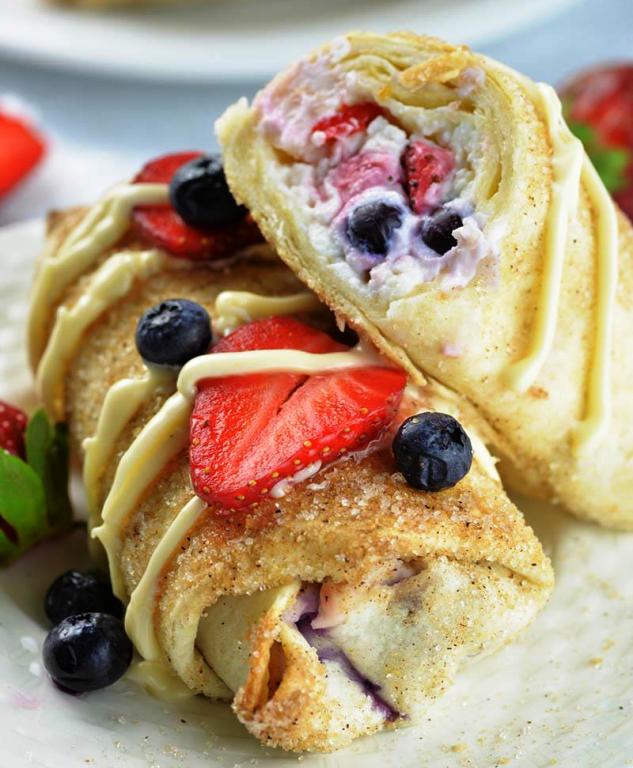 Beef Chimichangas filled with a ground beef and refried bean mixture seasoned with chili powder, cumin, and oregano, rolled up and fried until crispy.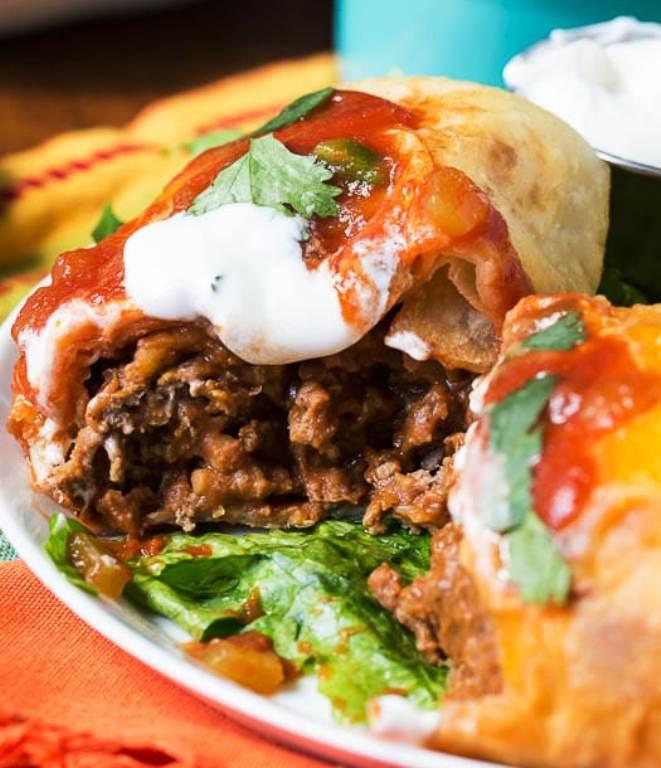 Strawberry-cheesecake-dessert-chimichangas-recipe
Fry up a sweet twist on a savory Tex-Mex favorite with a quick and easy recipe for Strawberry Cheesecake Chimichangas.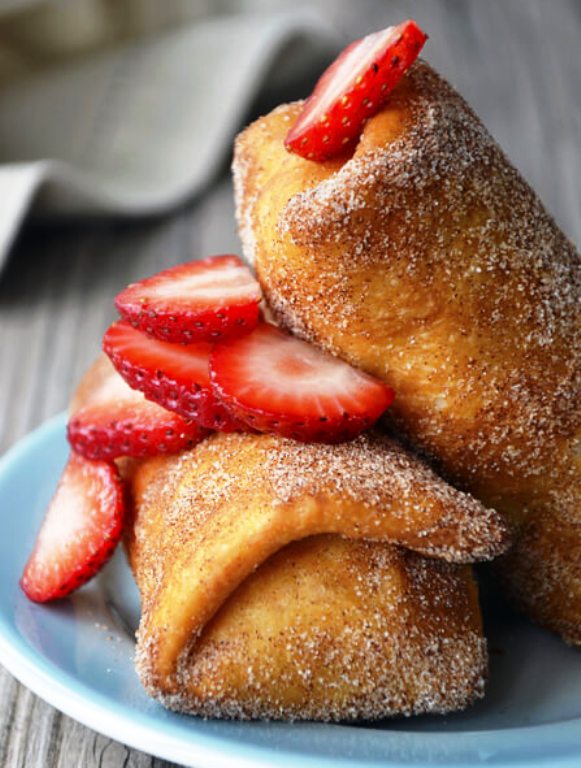 Deep-fried Cheesecake Chimichangas is a stuffed tortillas with a creamy cheesecake filling and a cinnamon sugar coating.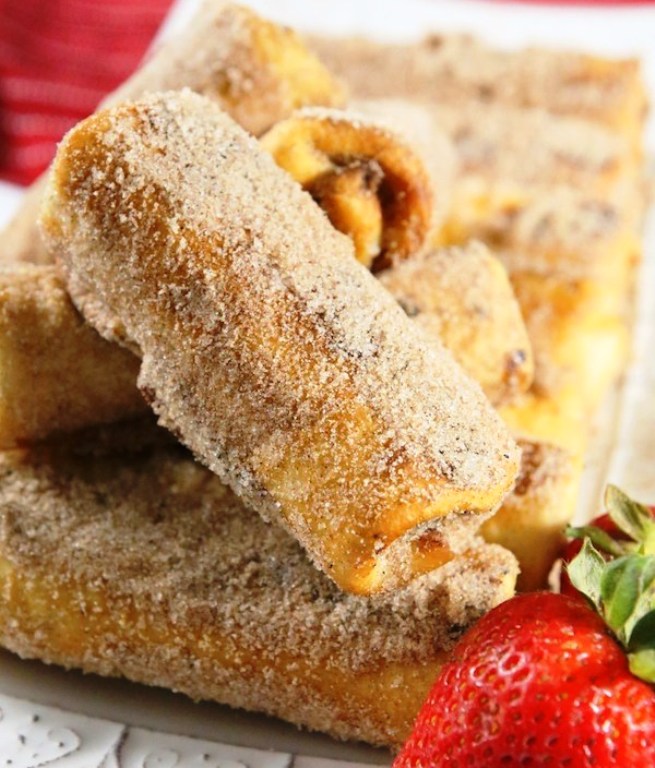 Here is more recipe ideas for you —–> 12 Easy Mexican Dessert Recipes