16 Easy Valentines Snacks Recipes ideas. A tea with mini or smaller treats, scones and cupcakes with truffle balls and cheesecakes desserts.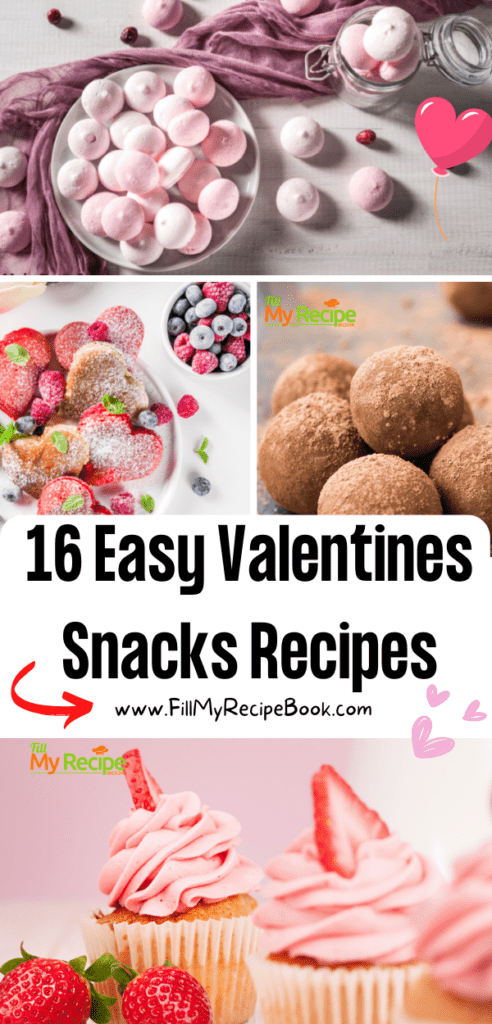 16 Easy Valentines Snacks Recipes
We share a few recipe ideas for an easy valentines snack desserts for tea. Make these strawberry cupcakes or the mini heart shaped berry filled pancakes. Even the heart shaped sandwiches that any child can put together. So simple and easy oven bakes and no bake truffle balls that make great treats. Mini pavlova or meringues and delicious macarons. With a few cheesecake recipes and biscuits or cookies to bake.
What is the most romantic snack?
Bite sized or mini or even small treats to share with your partner for valentine.
Chocolate covered strawberries.
Sweet potato roses.
Meatballs in red wine sauce.
Heart shaped cucumbers or sandwiches or pancakes.
Cheesecake tartlets.
Salads with heart shaped fruit and veggies.
Which fruit stands for love?
The history of the strawberry dates back to Ancient Rome where the fruit was considered the symbol of Venus, the goddess of love because of its bright red color and enticing taste.
(click the highlighted heading or image for the recipe)
Strawberry Vanilla Cupcake Recipe
Strawberry Vanilla Cupcake Recipe are an easy vanilla cupcake with strawberry butter icing as frosting for a dessert or tea time treat.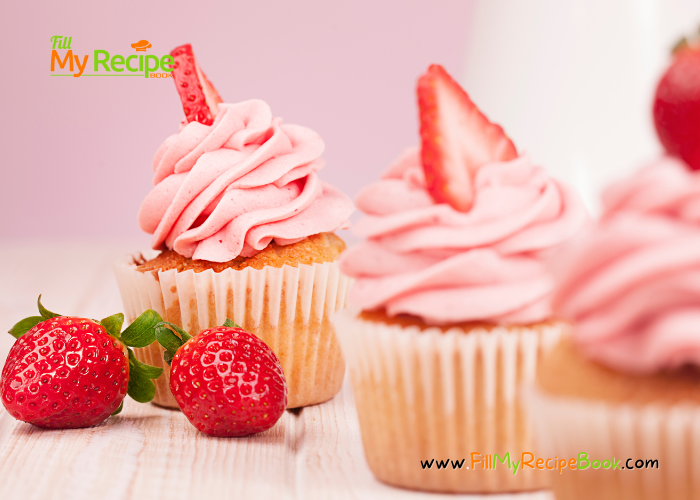 Mini Heart Berry Filled Pancakes.
Mini Heart Berry Filled Pancakes. A special breakfast is always needed, make these easy raspberry and blueberry filled heart shaped pancakes.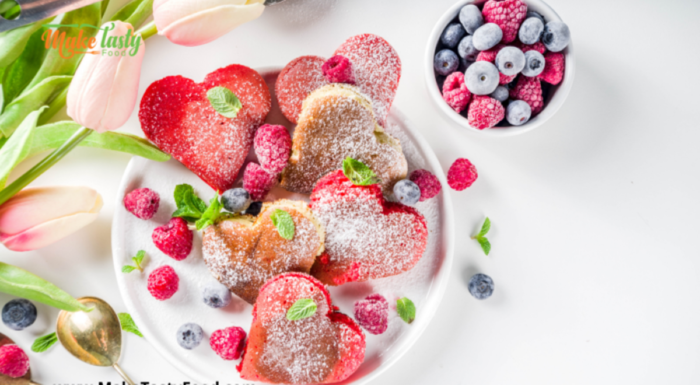 Raspberry and Vanilla Macarons
How to make Raspberry and Vanilla Macarons Recipe. Included with the recipe is the raspberry and vanilla buttercream filling recipe.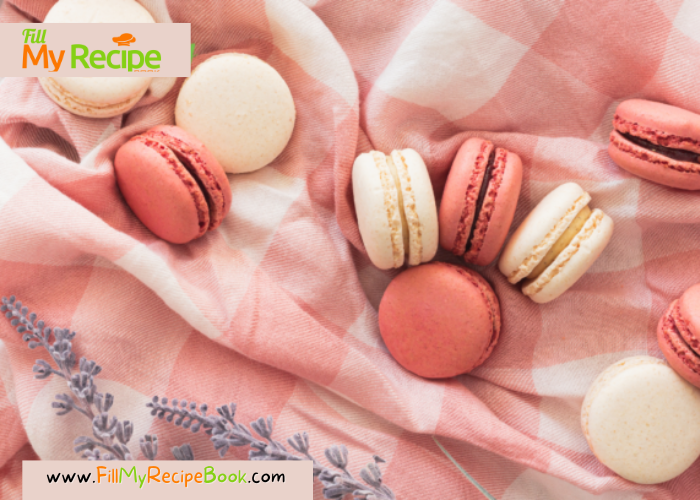 Easy Peanut Butter Chocolate Balls
Easy peanut butter chocolate balls coated with cocoa powder or other toppings of choice. Healthy snack to keep and share. Get more recipe ideas –> Easy No Bake Truffles Recipes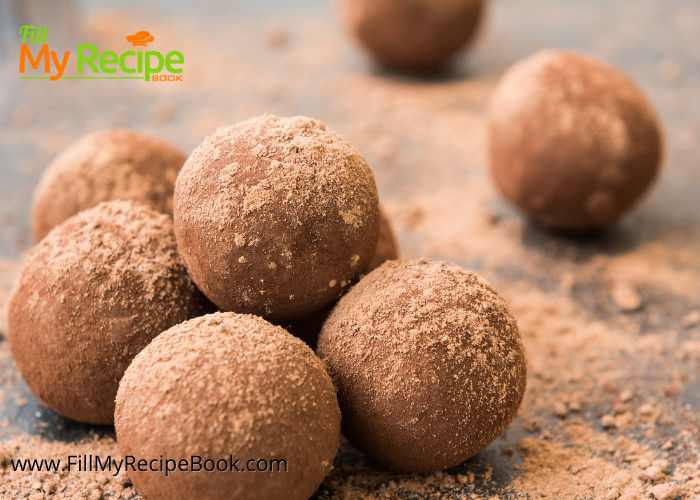 Tasty homemade Cheese Scones sugar free recipe uses olive oil or butter and is easily baked in a muffin pan with cheese topping and filling.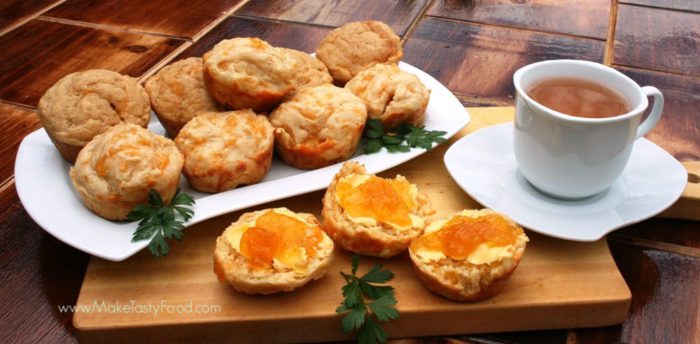 Amazing Earl Grey Baked Cheesecake
Amazing Earl Grey Baked Cheesecake. A biscuit based Cheese cake baked with earl grey tea, and ricotta and cream. Everyone loves cheesecake.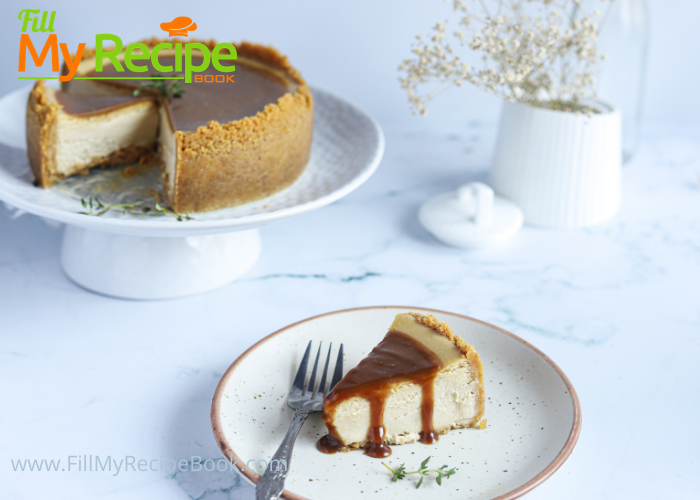 Mini Berry Pavlova Twirls. An amazing Easy dessert to make for an occasion or just special treat with fresh fruits and berries. More recipe ideas –> Mini Pavlova and Meringues Recipes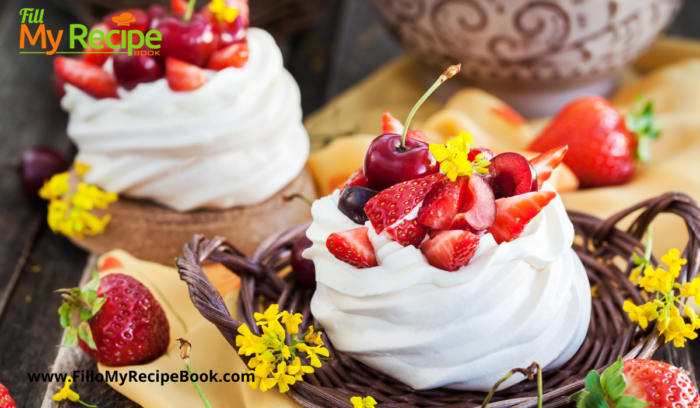 Mini Mint Meringue Bites. These can be colorful and minty to the taste, meringues to have as a bite for those teas and coffee.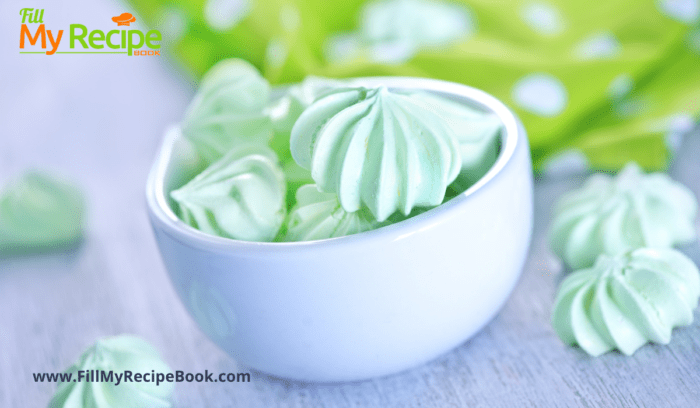 Mini Pink Meringue Kisses. Pastel colored meringues made with organic dried strawberry or raspberries are a great gift for any occasion.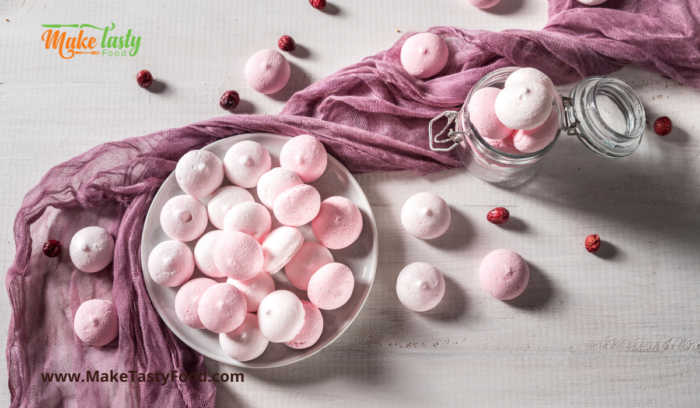 Chocolate and Raspberry Cheesecake in a Glass
Chocolate and Raspberry Cheesecake in a Glass as a dessert. Made with whipped cream and cream cheese and cocoa and berries.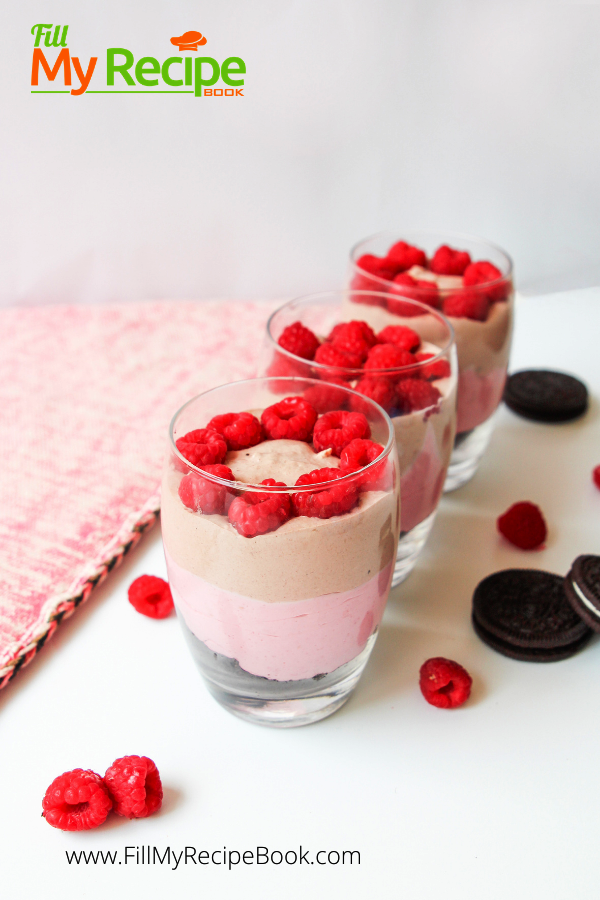 Easy Heart Sandwiches. You will love to make these heart shaped sandwiches showing you how to cut with cookie heart shaped cutter.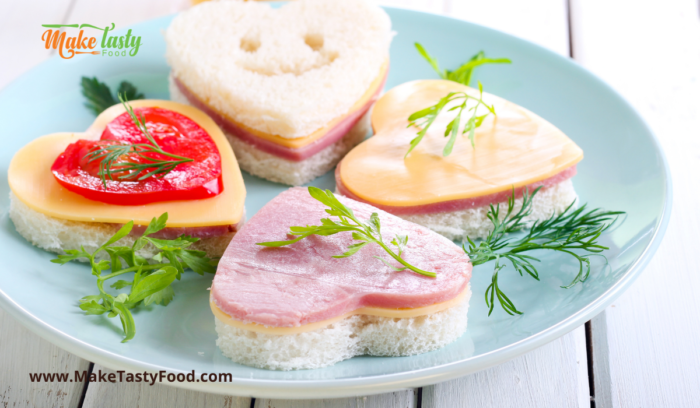 I'm sharing some of my favorite ways to dress up my no-fail sugar cookie recipe for the special valentine in your life!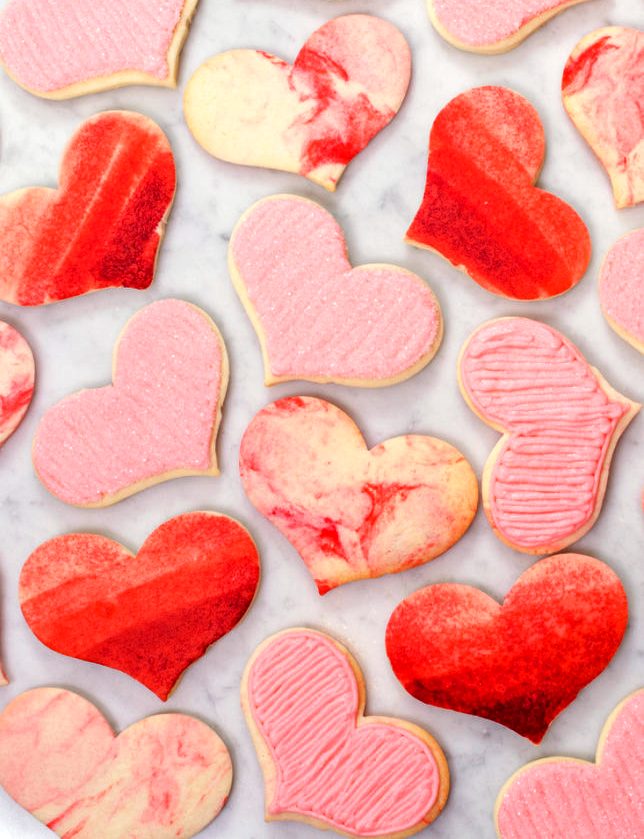 Instant Pot Chocolate Mousse Recipe
Instant Pot Chocolate Mousse Recipe. A whipped cream chocolate mousse made with an instant pot and decorated with fresh fruit.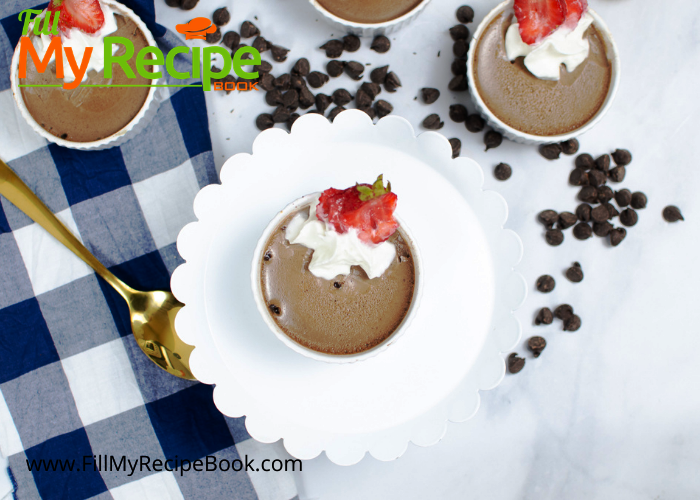 If you need a cute and easy Valentine's Day treat, check out this amazing homemade Gumdrops Recipe in a red heart-shaped using applesauce and a few additional ingredients.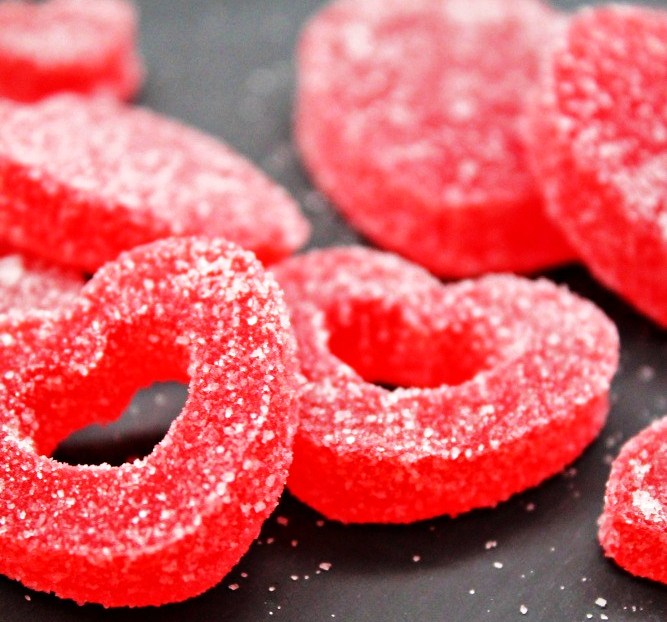 Homemade-valentine-tortilla-chips
Valentine's Day Tortilla Chips. Perfect to involve your little chef in making the chips and transforming a tortilla into a puff crispy Valentine Tortilla heart. Get ready for a very fun and edible addition to salsa and chips.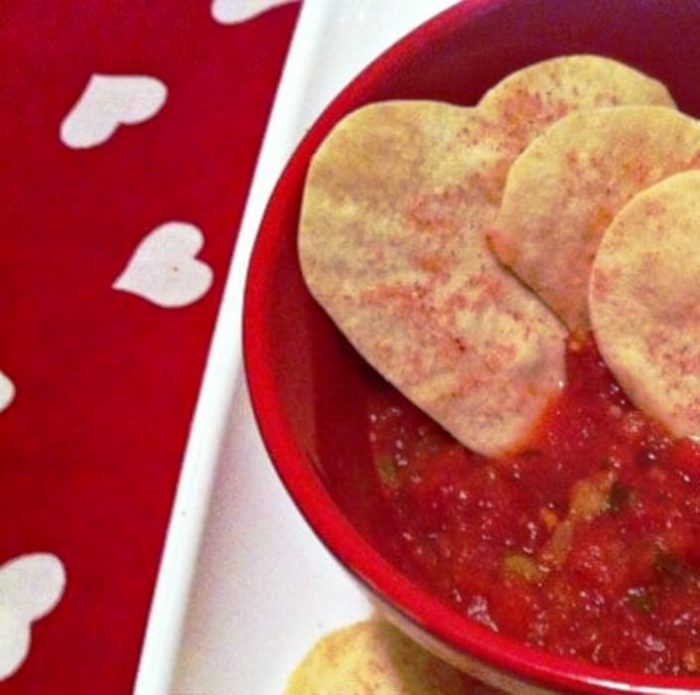 Chocolate-covered-cherry-cheesecake