Easy Healthy Coconut Macaroons Recipe. Oven Baked with healthy coconut oil, dairy free, gluten free, diabetics friendly, chocolate coated.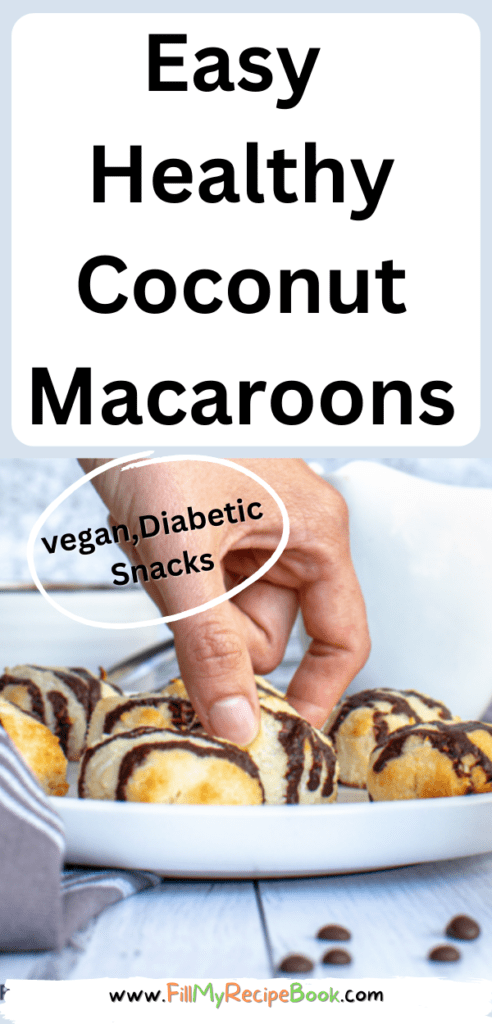 Easy Healthy Coconut Macaroons
A healthy easy coconut macaroons recipe idea to create for tea and snacks, with lots of good ingredients. Such as shredded coconut and and coconut oils and agave nectar or maple syrup and cocoa powder for glazing. Delicious dessert for the family and kids. Easy and quick oven bake with chocolate drizzled over it for eye pleasing candy. This recipe is not made with condensed milk, it uses coconut oil.
Are coconut macaroons good for you?
Macaroons are made with coconut and they are full of fiber and healthy fats as this recipe also uses coconut oil. Therefore they are good for you and are a healthy snack, and low in calories. Great for diabetics and are vegan free.
What does shredded coconut do in baking?
A versatile ingredient for baking recipes which is used in savory or sweet dishes. It adds a rich flavor and gives cakes and biscuits a moist texture. You can also use shredded coconut on pancakes or waffles, even add it to yogurt or porridges.
What is the best coconut for baking?
Dried coconut that is desiccated, shaved, flaked and shredded, is best used in baking recipes. Shredded coconut is more coarse grated and longer and is also a bit higher in moisture.
What are the health benefits of coconut?
It is the best substitute for rich carb snacks as it is low in carbs. It contains minerals, nutrients such as potassium, sodium, manganese, copper, vit B, and iron. Which manganese is beneficial for bone health.
The ingredients
shredded coconut and coconut extract
vanilla extract
coconut oil
salt
agave nectar or maple syrup
cocoa powder
All healthy and easy recipe to bake this delicious dessert or snack. Get all the amounts and instructions in the recipe attached.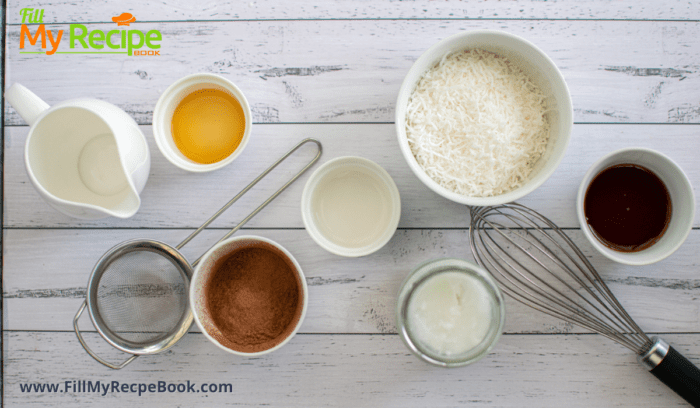 How To
Blend all the ingredients in a blender and pulse until all are combined.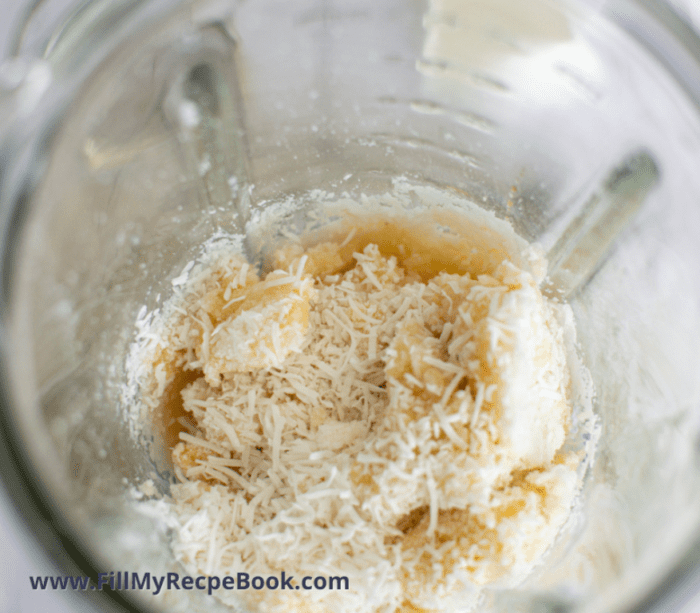 Obtain some ingredients and roll a ball with your hands to make a macaroon.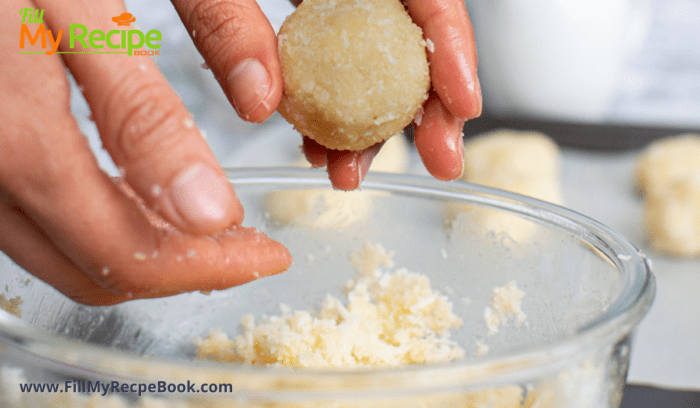 Place these coconut balls on a baking sheet that has wax paper or greased pan.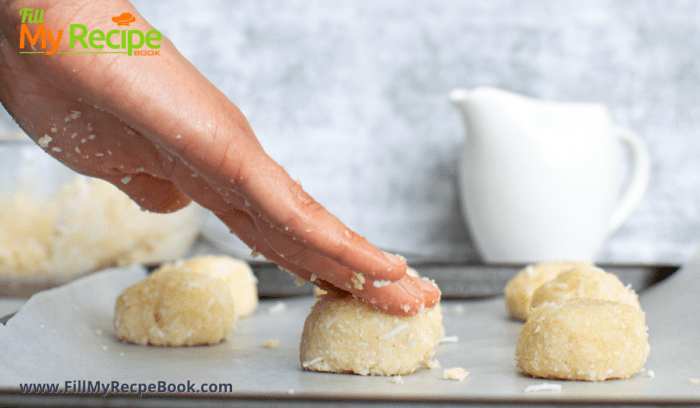 Making them nice and round as there should be about 12 to 14 coconut macaroons with this recipe.
If you would prefer to make a lot more then double or triple the recipe. As they store well.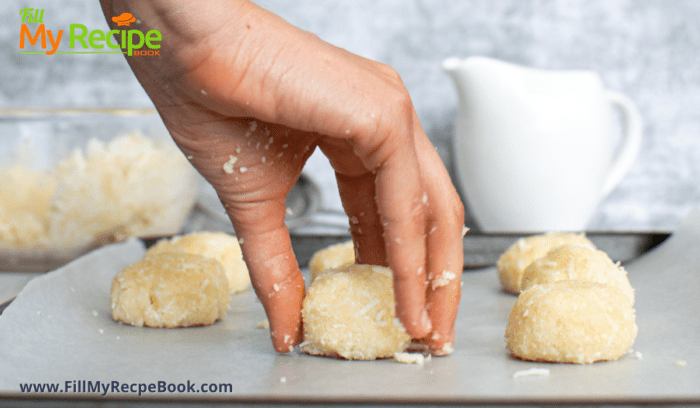 Baking them then keeping them on a cooling rack for about 10 minutes before you glaze with chocolate.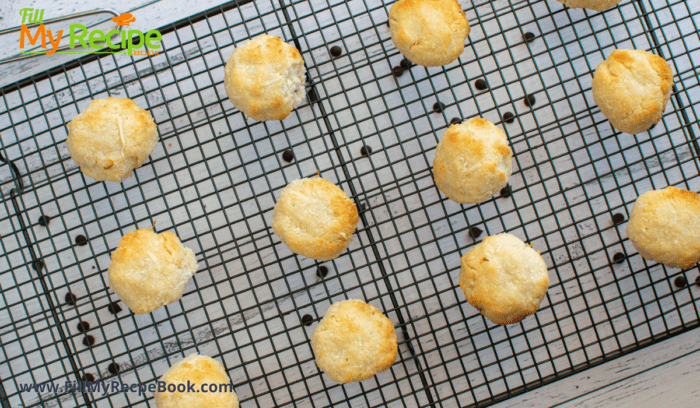 Making the chocolate glaze with good ingredients as well. Only drizzle the chocolate over the macaroons when they are cooler.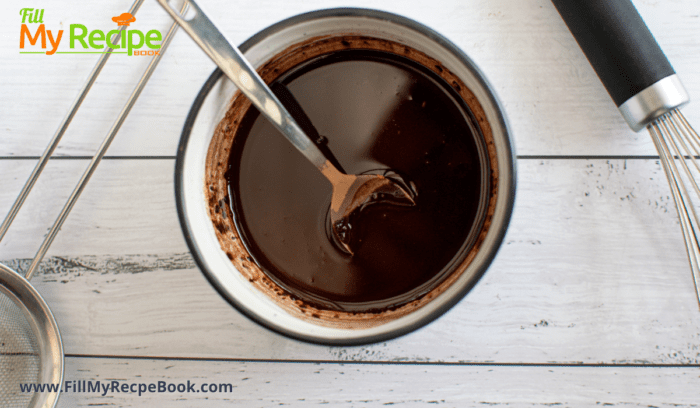 Pouring the chocolate glaze over the cooled macaroons. Make any Patten you like or dip the macaroons in chocolate for a coat of chocolate. But its attractive to have these drizzled stripes.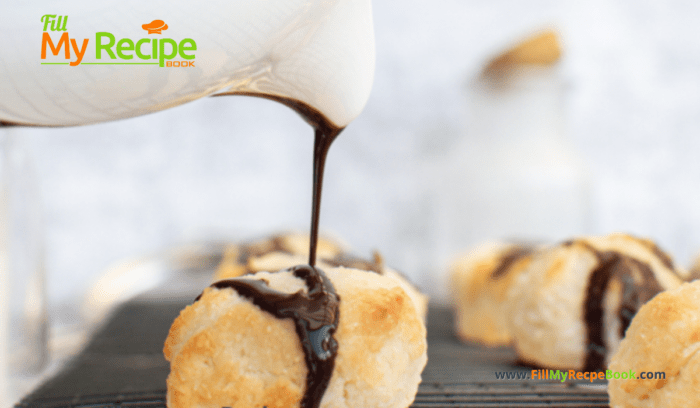 Plate them up and serve on a serving dish for tea.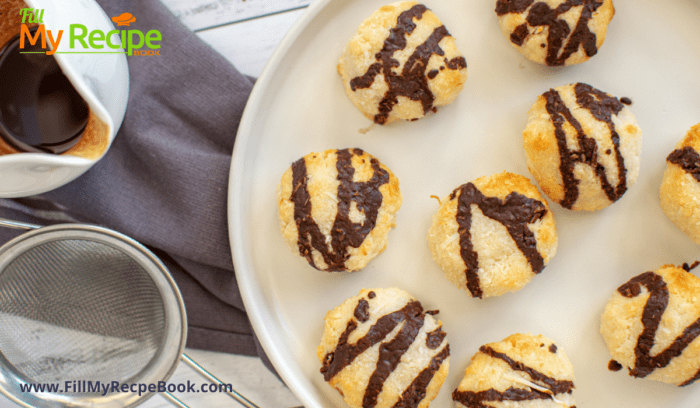 A healthy tasty tea snack or treat. Just love coconut goodies especially if you have chocolate on them.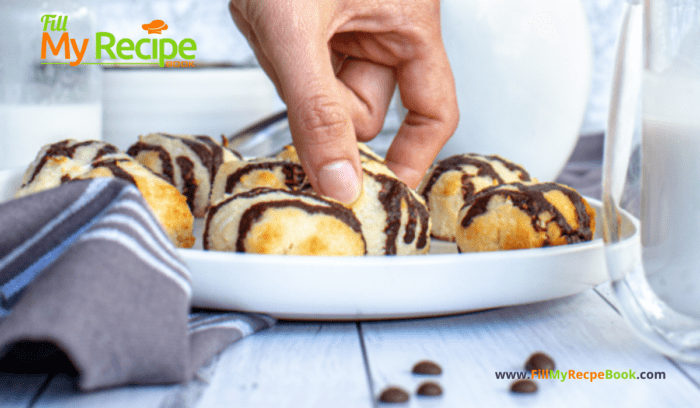 Recommendations
(click the highlighted heading for the recipe)
Recipe ideas that you can create with coconut —-> White Chocolate Coconut Truffles and Apple and Coconut Wholemeal Loaf and Mini Chocolate Coated Lamingtons and The Best Oat Crunchies and Carrot Cupcakes and Cream Cheese and Blueberry White Chocolate Truffles
Get these healthy recipes —–> 12 Healthy Snack Recipes (Gf.Sf.Df)
Even these —–> 12 Gluten Free Snack Recipes and More G.F. recipes —–> 10 Homemade Savoury G.F. Snack Recipes
Some more coconut inspired recipes to create —–> 19 Coconut Inspired Snack Recipes
A few recipe ideas to create for snacks or desserts —–> 15 Heavenly NO Chocolate Biscuits
Make these homemade —–> 29 Family Christmas Snack & Drinks Ideas
the kids will love these —-> 24 Christmas Snacks for Kids Recipes
and these Valentine desserts ideas —-> 14 Special Valentine Dessert Recipes for Two
Get these bargains while they last with a few Useful gizmos for the kitchen. Some interesting gizmos to help in and around the kitchen and house.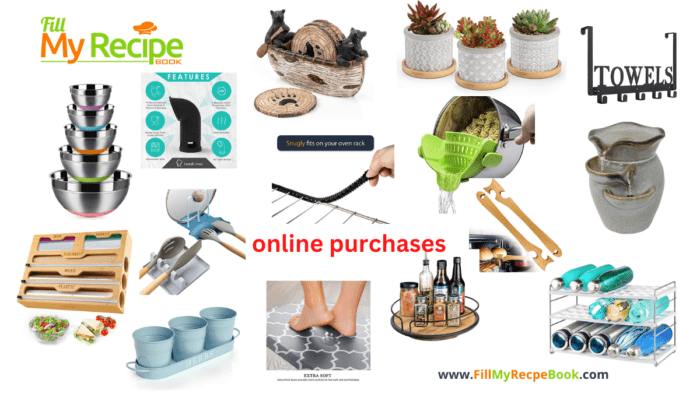 Print
Easy Healthy Coconut Macaroons
Easy Healthy Coconut Macaroons Recipe. Oven Baked with healthy coconut oil, dairy free, gluten free, diabetics friendly, chocolate coated.
Author:
Prep Time:

20 min

Cook Time:

15 min

Total Time:

35 minutes

Yield:

12

Category:

Desserts, appetizer, snack

Method:

Oven Baking
Ingredients
Macaroons
1. 3 cups shredded coconut
2. ¼ cup agave nectar
3. 1 tsp coconut extract (optional)
4. 1 tsp vanilla
5. pinch of salt
6. 2 tbsp coconut oil
Chocolate Glaze
1. ½ cup of coconut oil
2. ½ cup cacao powder
3. ¼ cup maple syrup or agave nectar
Instructions
Preheat oven to 360F
Set all the ingredients in a food processor and pulse until combine.
Line a baking sheet with baking paper.
Using your hands, form 12-14 balls and set them in the baking sheet, pressing on the top for a macaroon shape.
Bake the macaroons for 15 minutes or until the turn a little brown on top. When hot they may brake so let them cool before transferring them.
for the chocolate glaze, whisk the melted coconut oil with the cacao powder and the maple syrup until combine. Then using a spoon or a small jar spread it in the top of the macaroons. Let it cool for 20 minutes. The macaroons are ready to eat.
You can keep them in the fridge for up to 3 weeks
Keywords: Easy Healthy Coconut Macaroons recipe
some other desserts to make are:
Purchase some of these amazing items online for this recipe or other recipes.
This post may contain affiliate links, where we earn from qualifying purchases