11 Christmas fruit cake recipes. ideas They are a tradition and are so delicious and different. You can bake ahead of Christmas. or not.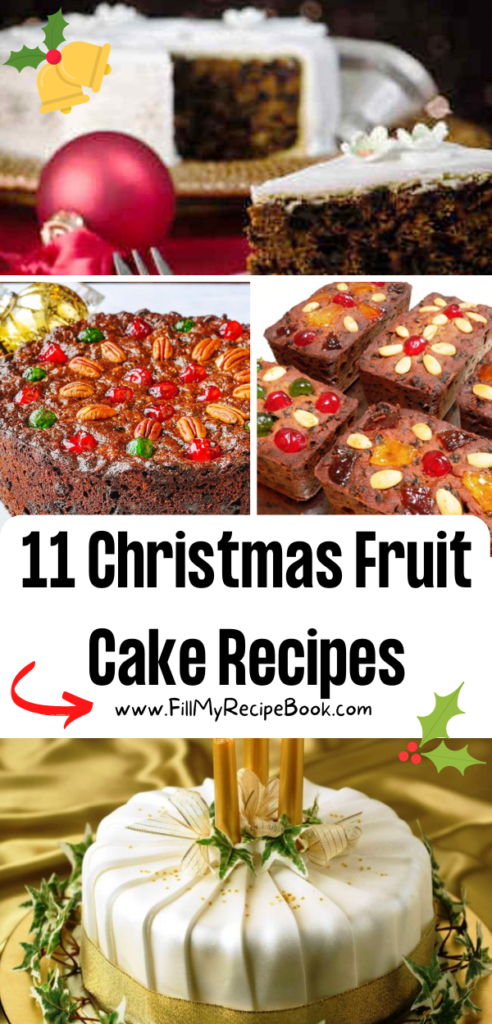 11 Christmas Fruit Cake Recipes
There is a gluten free fruit cake as well as light fruit cakes and baked with apple. Then there is the mini fruit cakes that are great gifts to give.
But I love the cake made a week or two before with no brandy and full of dates and whole cherries. Lovely dark cake. The cherries just pop in your mouth. My favourite part of Christmas. Enjoy…..
What can I use instead of alcohol in a Christmas cake?
If you're baking an alcohol-free Christmas cake you can use a few tablespoons of orange, cherry, cranberry or apple juice; something sweet to keep the moisture in the cake. You can also soak the fruit in tea if you prefer a less sweet flavour.
How long does the fruit cake last without alcohol?
Since the cake does not have alcohol to preserve it it will last at least a week. Covered with cling wrap or wax paper, stored in a cake tin. If you want to keep it longer then wrap it well in cling wrap sealed well and freeze it.
(click on the highlighted heading or image for your recipe)
Dark and moist with plenty of spices and packed with plenty of sweet glacé fruit. It's been a Christmas tradition in my family for decades.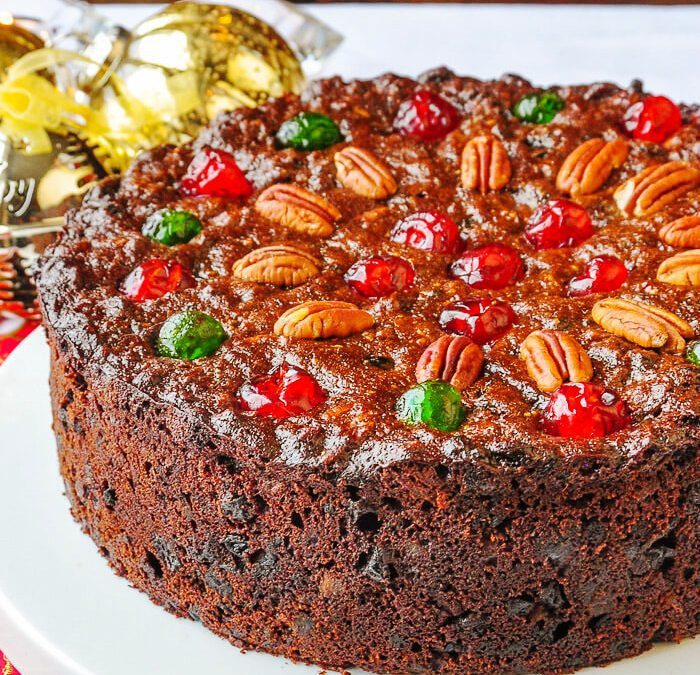 Pleated-shimmer-christmas-cake
This beautiful pleated icing design creates the perfect modern Christmas cake. Golden candles and tiny edible stars are the finishing touches.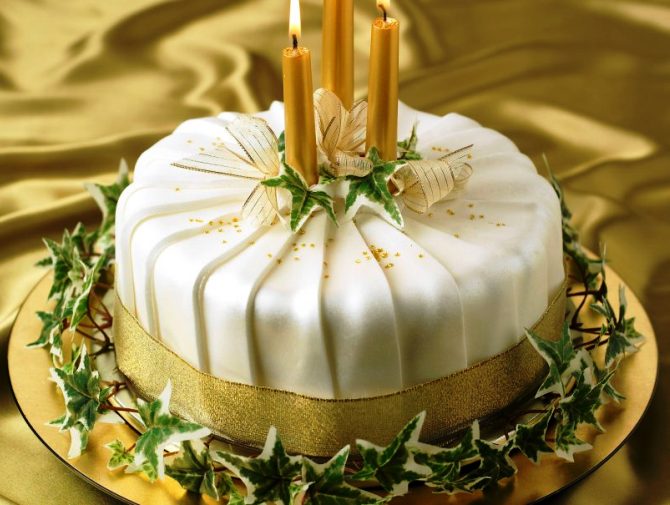 Nigellas-traditional-christmas-cake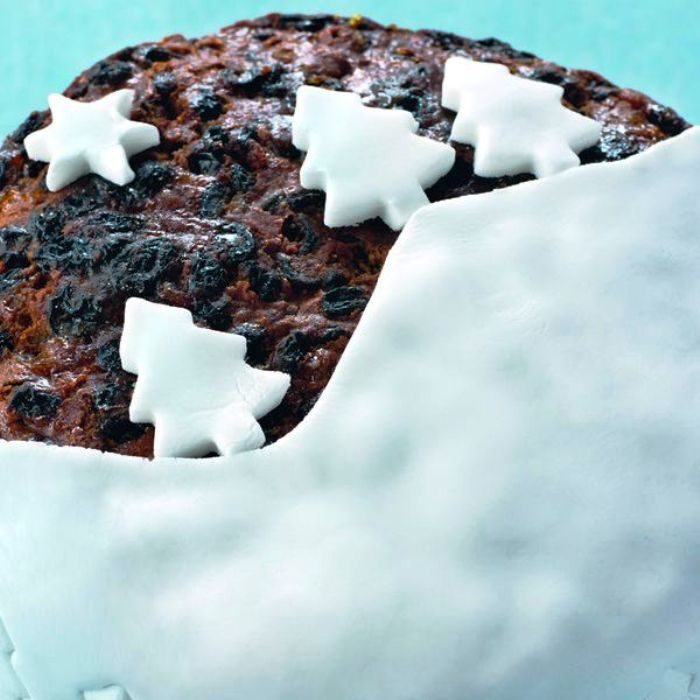 Gluten-free-dairy-free-rich-fruit-cake-recipe
In the years since I first shared my Rich Fruit Cake recipe I've become more cautious about avoiding Dairy (I was born with a Dairy Allergy) and also avoiding Gluten.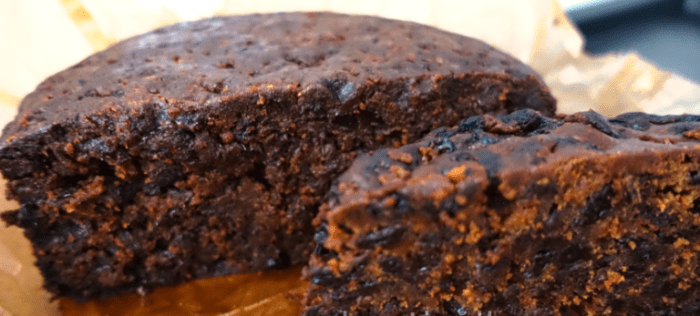 Traditional christmas cake recipe
Here's a recipe for a delicious, traditional Christmas cake. It's bursting with dried fruit and covered with marzipan and fondant icing. As with all Christmas cakes, this one improves with keeping. You should aim to make it at least a month before Christmas, and up to three months before.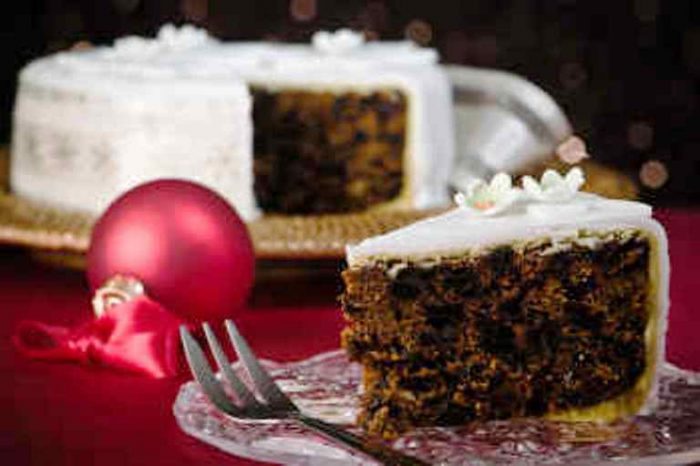 This recipe is made by melting the butter and sugar together first, then stirring in the fruits. This ensures the cake is really moist and fruity and bakes to give a dense, even result, whilst at the same time remaining flat on the top.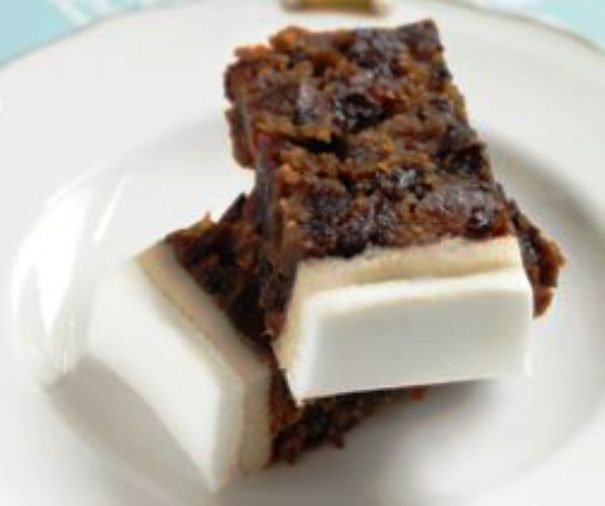 I love this fruitcake for three reasons – most importantly, it reminds me of my favorite grandmother-in-law, secondly, it has a lovely sweet flavor without the bitter bite of citrus rind that give most fruitcakes their bad name, and finally, it can be made vegan simply by using vegan margarine! This makes a big recipe for handing out to friends and family, so don't be afraid to half or quarter it.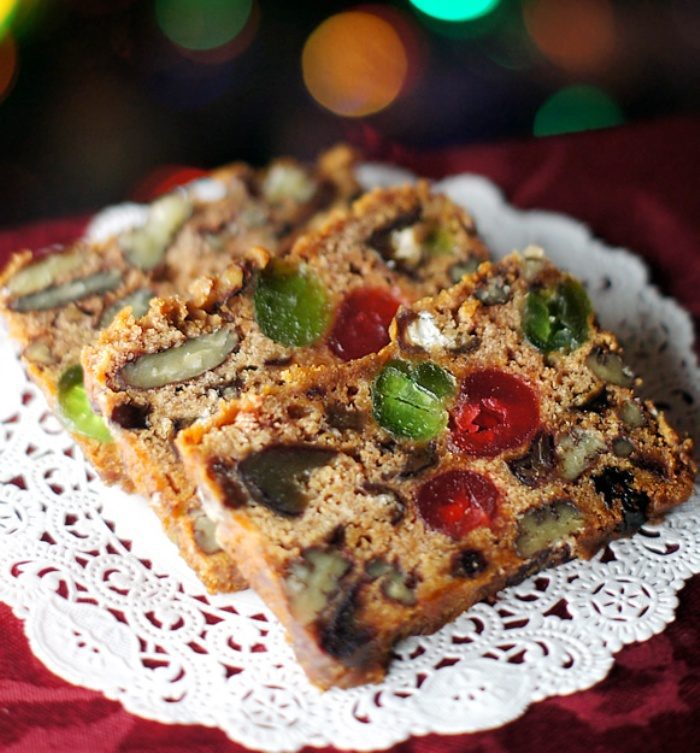 Alcohol-Free, a kid-friendly cake you can have the same day you bake it. Tastes just like authentic fruitcake (maybe even better!). This cake is moist and stays moist for days its flavor keeps improving with time.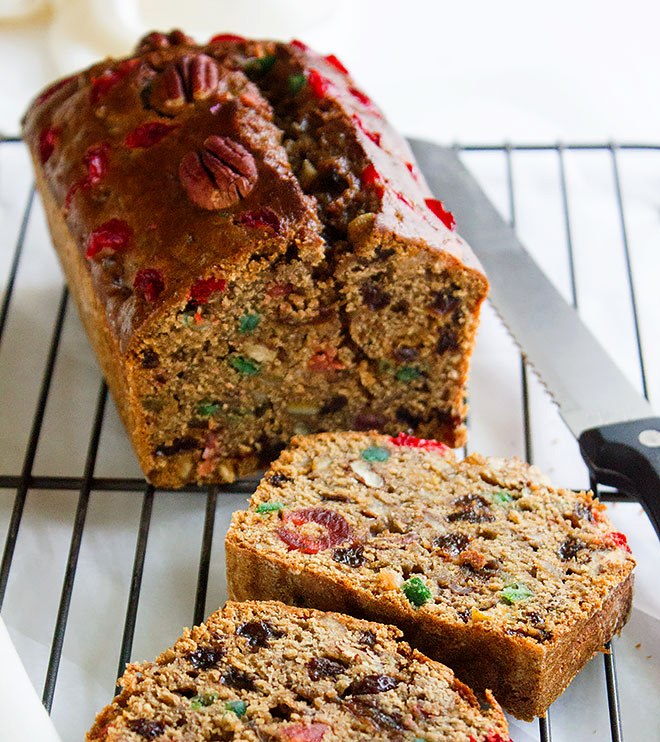 You're going to make these, then you'll need to do it soon, or they won't have time to mature and develop before Christmas.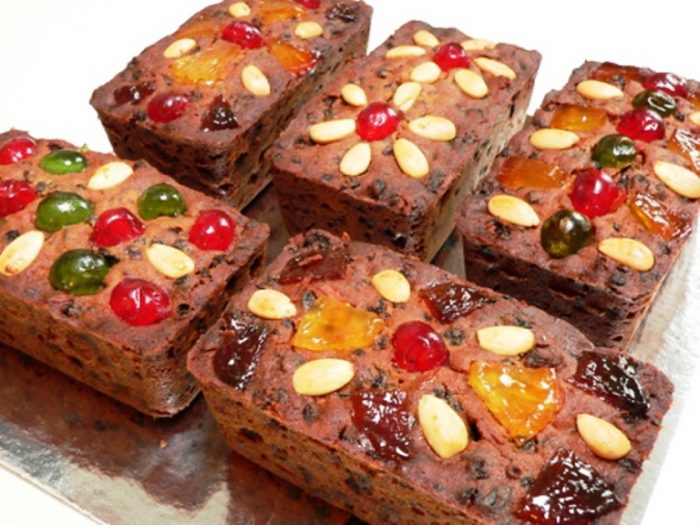 You didn't bake a Christmas fruit cake? Not to worry this can be made a day before you need it. This quick and easy cake may be made a few days before Christmas and it does not have alcohol in the cake. The best recipe for me.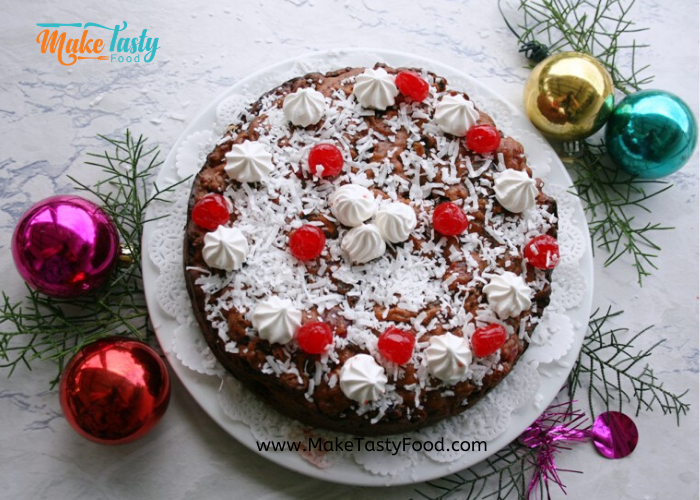 Caramel Christmas Fruit Cake Recipe
Caramel Christmas Fruit Cake Recipe idea for a decorative molded cake. Baked with caramel and brandy with plenty of whole cherries.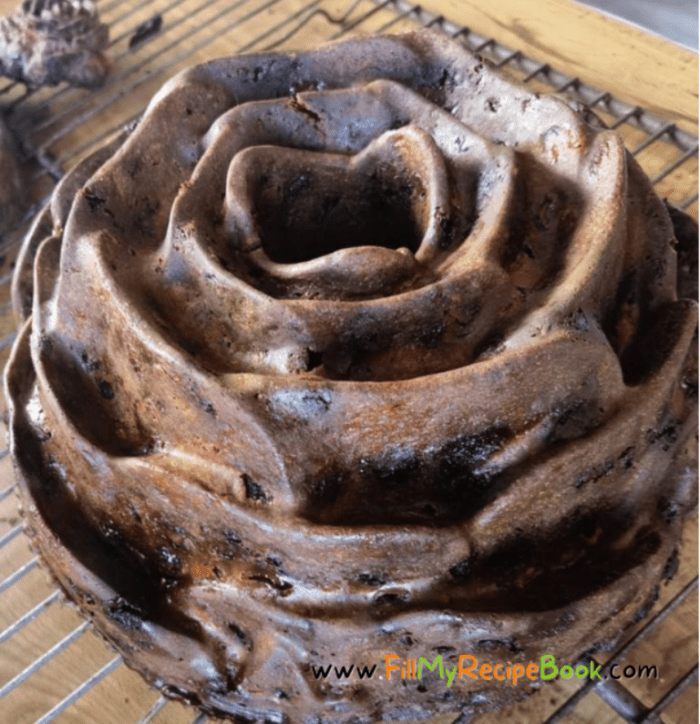 more fruit cake recipes.