Caramel Christmas Fruit Cake Recipe idea for a decorative molded cake. Baked with caramel and brandy with plenty of whole cherries.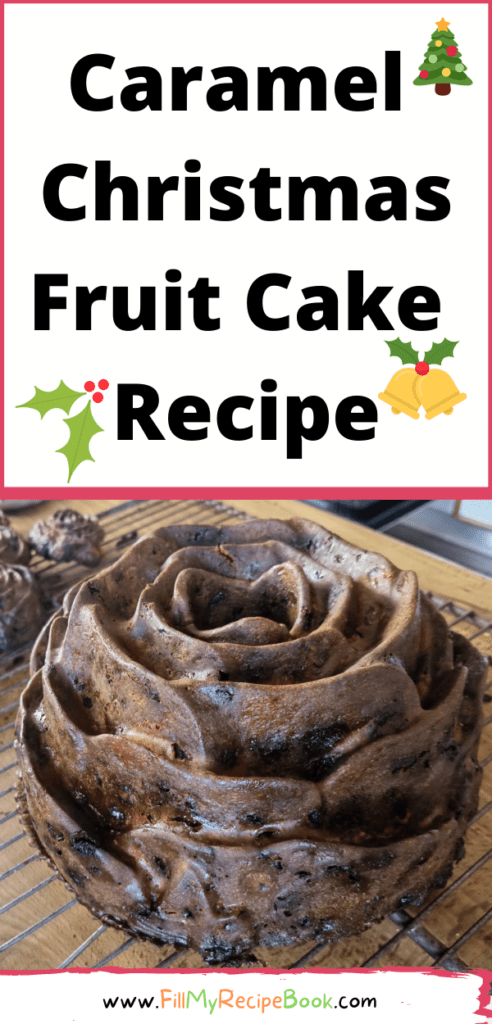 Caramel Christmas Fruit Cake Recipe
Caramel Christmas Fruit Cake Recipe idea for a decorative molded cake. Baked with caramel and brandy with plenty of whole cherries. This recipe is adaptable for a large roasting pan cake as well. Oven Baked a while before Christmas dessert cake to have it fed with brandy to keep it moist and preserved. The cake can only be decorated before serving as it is currently been fed with alcohol. Dress or top the fruit cake with marzipan icing or dust with castor or icing sugar and add dried fruit and nuts or cherries.
Why is brandy added to the Christmas fruit cake?
The two main reasons is that it adds moisture to the cake and the second is that it preserves the cake to keep for a while.
How long before Christmas should you make a fruit cake.
Its best to bake it at least 2 or 3 months before Christmas. This gives the cake plenty of time to mature and for you to regular feed it with brandy to preserve it for longer.
Ingredients.
A few of the ingredients needed for this large Christmas Fruit Cake recipe idea. (please follow the directions for the ingredients on the recipe attached)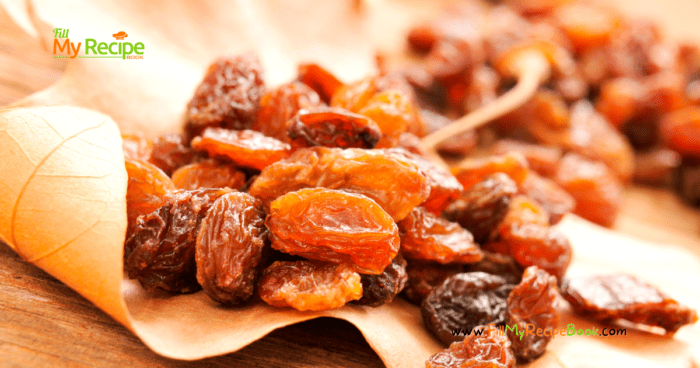 Dried fruit cake mix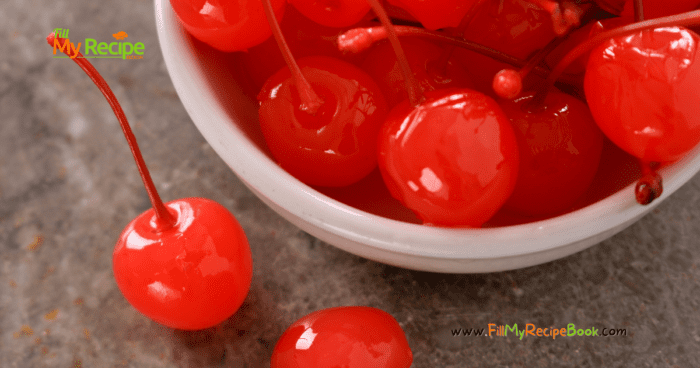 whole glazed cherries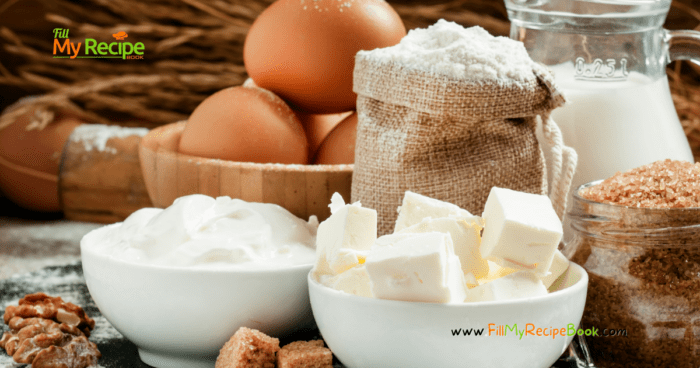 Flour, eggs, butter and sugar.
How To.
According to the recipe below mix the ingredients once you have creamed the butter and sugar together. Please follow the instructions in the recipe attached. This mix makes a large cake. We have baked a cake in the mold and had left overs. Either make muffins or make another cake tin with the mix.
Below is the cake baked and on a cooling rack. Waiting to be turned over to come out.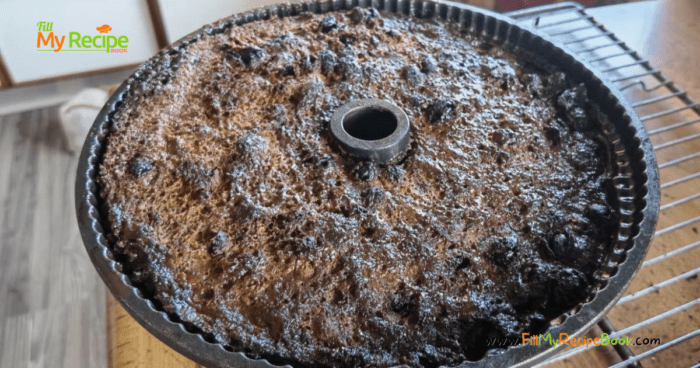 The mold that the Christmas fruit cake is baked in. leaving it to slowly and carefully come out by itself. On a cooling rack. Must try and keep the petal of the cake in tact.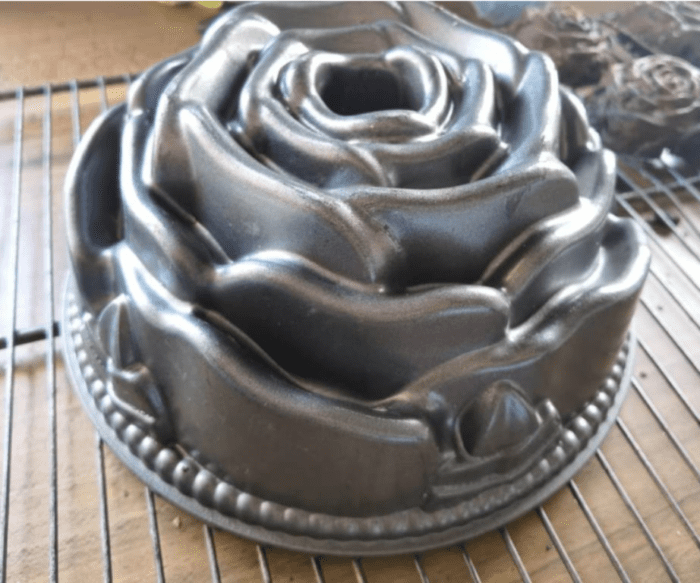 The cakes out and in one piece, leaving to cool on the cooling rack. Once its cooled down you can place the fruit cake cake in a container with wax proof paper and the bottom and enough to wrap the cake with. Pour 1 – 2 tablespoons of brandy or alcohol over the cake once every fortnight. Until you ice or decorate it. Always wrap the cake up and seal it in the container.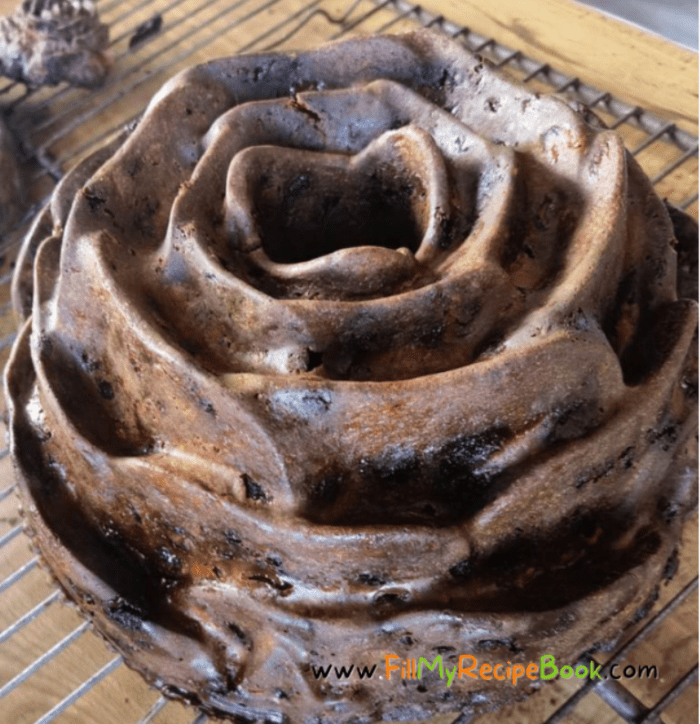 The cake will be decorated after its been preserved and before Christmas and before serving for a dessert or treat.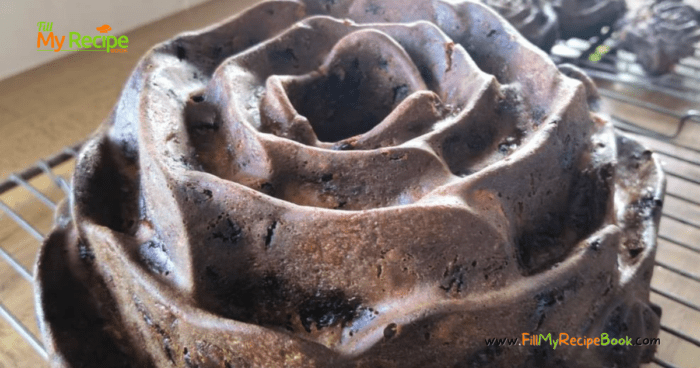 How do you top a fruit cake?
A clear glaze may be brushed on the cake and left to allow it to dry for a shiny and natural look. Top the cake with dried fruits and nuts. Dust with icing sugar or mix a white icing glaze and drizzle in the inside of the mold shaped petals to run down, and also decorate with cherries or other Christmas decorations. Marzipan is a popular topping.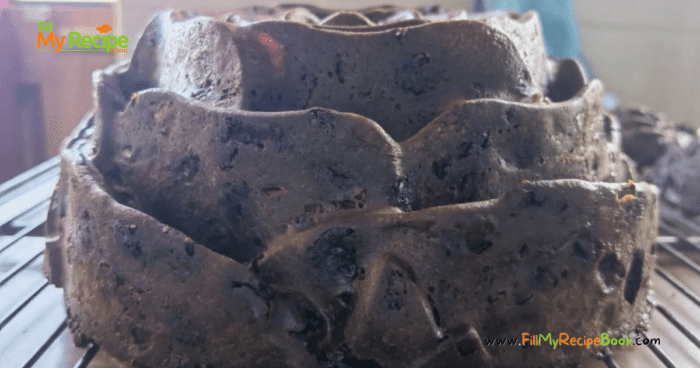 A decorated and iced Christmas cake for Christmas dessert.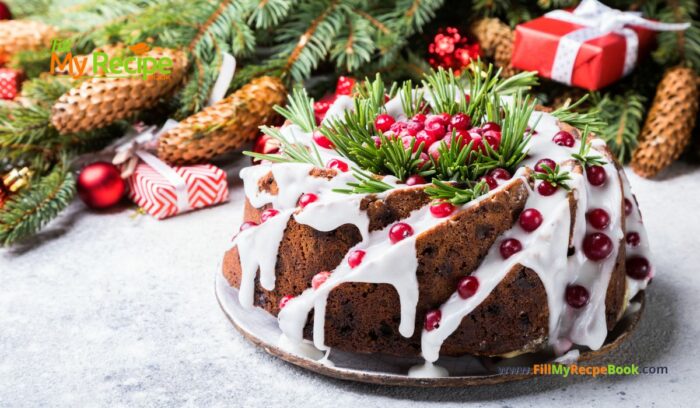 How long will fruit cake last?
It will last wrapped and stored in a fridge for at least 3 months. It freezes well if wrapped and stored in a container for at least a year.
Recommendations.
(click the highlighted heading for the recipes)
You do not want to bake a fruit cake with alcohol? then get this recipe ideas —–> Alcohol Free Christmas Cake and find more recipes —–> 9 Amazing Fruit Cake Recipes and —–> 11 Christmas Fruit Cake Recipes
Make this alcohol Free Christmas fruit cake any time. —–> Alcohol Free Christmas Cake
Print
Caramel Christmas Fruit Cake Recipe
Caramel Christmas Fruit Cake Recipe idea for a decorative molded cake. Baked with caramel and brandy with plenty of whole cherries.
Author:
Prep Time:

15 min

Cook Time:

2 hrs

Total Time:

2 hrs15 min.

Yield:

1 large fruit cake

Category:

Desserts, cakes, Christmas

Method:

Oven Baking

Cuisine:

South african
Ingredients
12

eggs

2 cups

or 454 g (

1

lb) of butter

2 cups

(

1

lb )of castor sugar

3

x 500g packets of cake fruit mix. (currents, sultana, raisins, peels)

3/4 cups

81/4 lb) almonds

2 cups

(

1/2

lb) of whole pitted glazed cherries (love to include more)

3 cups

(

1 1/2

lbs) of flour

1 Tablespoon

of caramel

1 teaspoon

of mixed spice

1/4 pint

of brandy, (

4 oz

)

1/2 teaspoon

of bicarbonate of sods

1/4 teaspoon

of salt.
Instructions
Preheat the oven to 300 Deg. C (before baking)
Grease and Line the baking pans (or line the trays with flour) or if you use a mold use spray and cook or butter to grease it.
Cream butter and sugar well, then beat in eggs one at a time by hand.
Stir in all the other ingredients until its well mixed and no signs of flour. Place the cake mix in the baking trays. Or mold and then place them in the oven. May use two large cake tins, or large roasting pan. (using a mold will have left overs then place in one cake tin.)
Turn the oven down to 180 Deg. C and bake for about 2  hours until cooked.
PS: may need to cover with brown paper or wax paper at first so the cake does not burn on top. Then take the paper off for the last 1/2 hour to cook properly. IF you use a flat baking pan.
Notes
This makes a very large cake mix, therefore use a large baking pan or roasting pan, even make two cake tins.
Keywords: Caramel Christmas Fruit Cake Recipe