Almond Butter Cookies & White Chocolate recipe idea. Healthy cookies or biscuit to bake with white chocolate for a snack for family.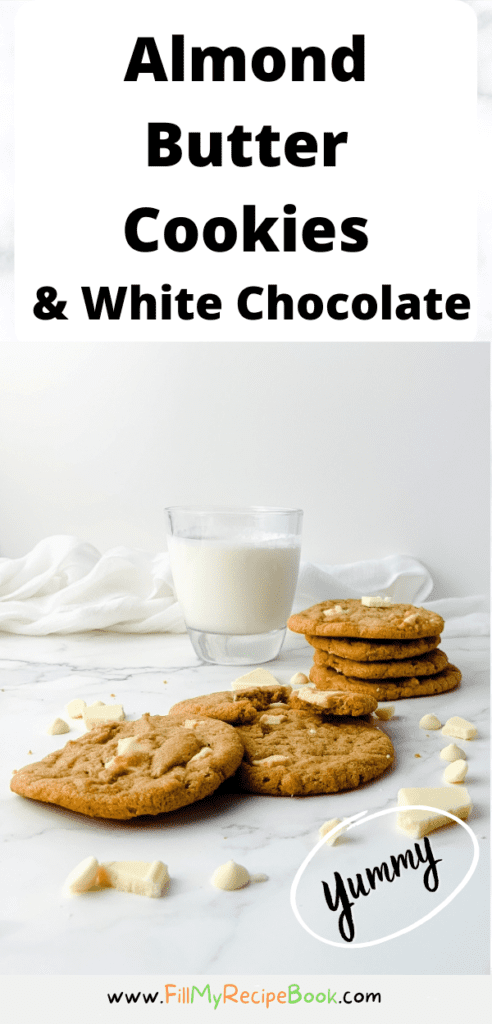 Almond Butter Cookies & White Chocolate
This is a healthy and easy almond butter cookie with white chocolate recipe. Almond butter is so much better for you and helps reduce heart disease and blood sugar levels, as it has healthy fats. Lower in sugar, and makes the recipes you use it in taste sweet and nutty. Great for baking.
Ingredients.
These are the ingredient you would need for this delicious cookie or biscuits. The recipe states they make 18 cookies, but you could roll the dough balls a little smaller and make double biscuits or cookies. It depends what you want and what size you prefer.
(for the measurements you need, you can get them in the recipe attached)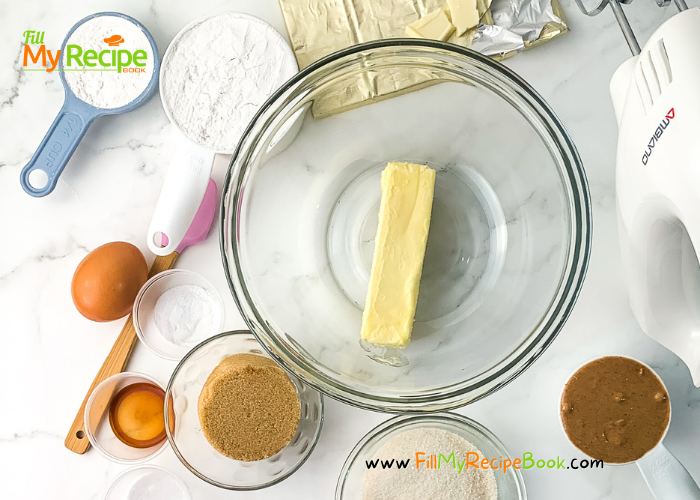 How To.
The image below show you adding the ingredients to a bowl and mixing the dough.
(follow the directions in the recipe below)
When you are ready to roll small balls and place them on a greased and lined backing tray to bake. Measure them with an ice cream scooper to make them all equal. The size of the biscuits you would like depends on the size of the ball you roll. For this recipe a larger size cookie was made.
Place all the balls of dough on the backing sheet and dot them with some broken up pieces of chocolate. Press down the balls with your fingers to make them flatter.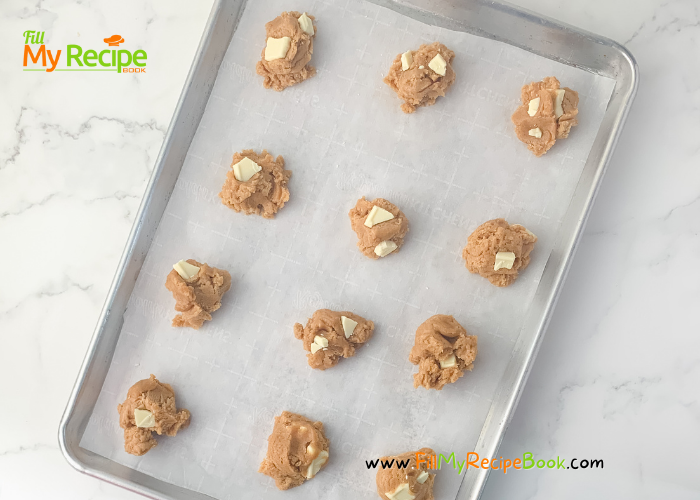 Bake them for 12 – 15 minutes until cooked. (see recipe attached)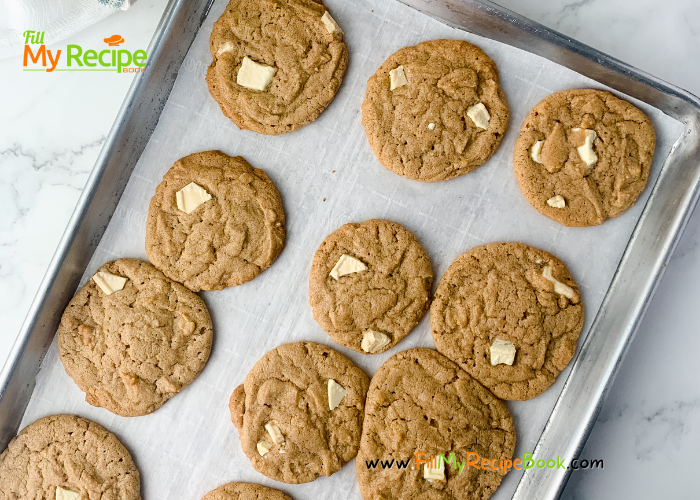 Once baked cool on a cooling rack before eating and serving.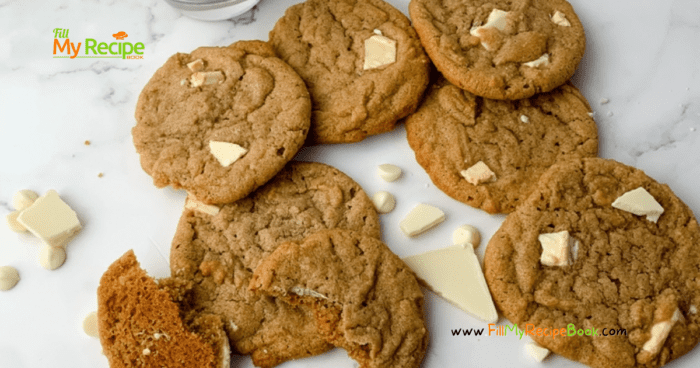 People love to have biscuits and milk together. It is normally a tradition to serve for Santa on Christmas eve. Cookies and milk.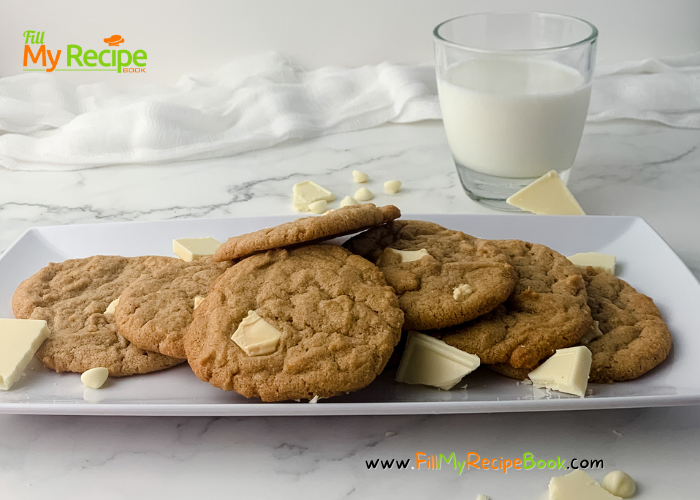 What does almond butter do in baking?
Almond butter is a super ingredient to bake with, as its packed with protein and fats. It has a sweet nutty flavor to the cookies or biscuits, or any recipe. It also helps hold you baking ingredients together. If you have not used it yet you are surely missing out.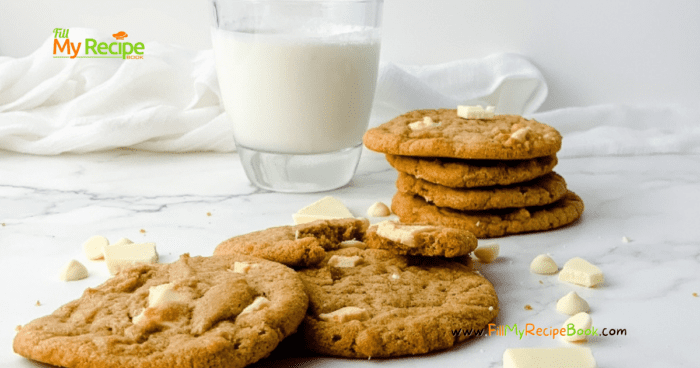 What pairs well with almond butter?
Make a almond butter jam sandwich.
Spread it on toast, pancakes or waffles.
Mix the butter with cream cheese or Greek yogurt to make a tasty nutty dip.
Make a smoothie.
Make an Asian dipping sauce.
Stir in with your favorite breakfast cereal.
It makes a non dairy ice cream.
Is almond butter better than peanut butter for diabetics?
For diabetics the type of fat is the important factor to consider. This is where almond butter has an edge on peanut butter. Both of these butters are high in monounsaturated fat, the type of fat linked to reduction of heart disease and better blood sugar control.
Recommendations.
(click the highlighted heading for the recipe)
Bake these easy —-> Polish Kolaczki Cookies Recipe
Here is another amazing butter biscuit or butter cookie recipe to try.—–> Popular Family Butter Biscuits as well as these —-> The Best Oat Crunchies and —–> Chai Spiced Snickerdoodles Cookies and —-> Chocolate Chip Oat Cookies and —-> Popular Family Butter Biscuits
Here are some valentines cookie and biscuit recipe ideas —–> 14 Valentine Cookie Recipes
Make your own almond butter instead of using butter and almond extract. Its so easy.
Print
Almond Butter Cookies & White Chocolate
Almond Butter Cookies & White Chocolate recipe idea. Healthy cookies or biscuit to bake with white chocolate for a snack for family.
Author:
Prep Time:

15 min, chill 60 min.

Cook Time:

12 -15 min

Total Time:

1 hr 30 min

Yield:

18

Category:

Desserts

Method:

Baking
Ingredients
½ cup almond butter
½ cup butter, softened
½ cup granulated sugar
½ cup packed brown sugar
½ teaspoon baking soda
¼ teaspoon salt
1 egg
1 teaspoon almond extract or almond emulsion
½ teaspoon vanilla extract
1 ¼ cups all-purpose flour
2 ounces or 4 white chocolate squares, broken into pieces (1 ounce/2 squares will go inside the cookie dough, the other half/1 ounce or 2 squares will be used on the tops of the cookie dough)
Instructions
1. Put the softened butter and almond butter in a large mixing bowl.
2. With the hand mixer or self-standing mixer, mix the butter and almond butter on medium setting for 30 seconds.
3. Add the packed brown sugar, granulated sugar, baking soda and salt into the butter mixture. Mix until combined.
4. Using your spatula or mixing spoon, scrape the inside of your bowl.
5. Next, add the inside of your egg, the vanilla extract and almond emulsion or extract into the mixture and mix it again with your mixture.
6. With the mixer on LOW speed, SLOWLY pour the flour into the mixture; or, with your spatula or spoon, pour the flour into the mixture and stir everything until they are combined. It should look and feel thick like dough.
7. With clean and hands and fingers, crumble/break half (or 1 ounce, 2 bars) of your white chocolate squares into fourths or quarter sizes, put these into the mixture; and with a spatula or spoon, mix in the chocolate by hand.
8. Put the rest of the chocolate squares/pieces to the side as you'll need them for later. 9. Cover the top of the mixing bowl with either plastic wrap or foil. Then put the bowl into your refrigerator to chill the dough for for 60 minutes or one hr.
10. Once the hour has passed, preheat your over to 350 degrees. Make sure your oven rack is in the middle of the oven.
11. Take your cold mixing bowl that is filled with the cookie dough and put it on the counter.
12. Take out your cookie sheet or pan and place on the counter.
13. Put either parchment paper on top of the cookie sheet/pan; or spray the cookie sheet/pan with the baking spray.
14. With your cookie scoop, drop hefty amounts of dough onto the cookie sheet/pan and keep the dough 2 inches apart from each other as the cookies will spread while baking.
15. Press the cookies down a little bit with two fingers. (If it's sticky you can dip your fingers into some flour and then press the cookies).
16. Take the remaining white chocolate pieces and lightly push 2-3 pieces on top of each mound of dough.
17. When the oven is at 350 degrees, put the cookie sheet/pan in the oven and bake for 12-15 minutes or until the edges of the cookies are browned lightly.
18. With oven mitts, remove from oven and let cool for at least 10 minutes before removing them from the pan. The top of the cookies will look puffy once they come out of the oven but will become level upon cooling.
19. Enjoy them with your favorite milk or ice cream.
Keywords: Easy Almond Butter Cookies White Chocolate