11 Easy Cookie & Biscuit Recipes ideas for Christmas and Grannies kitchen. 4 ingredient oven bake biscuits for kids snacks, as a dessert.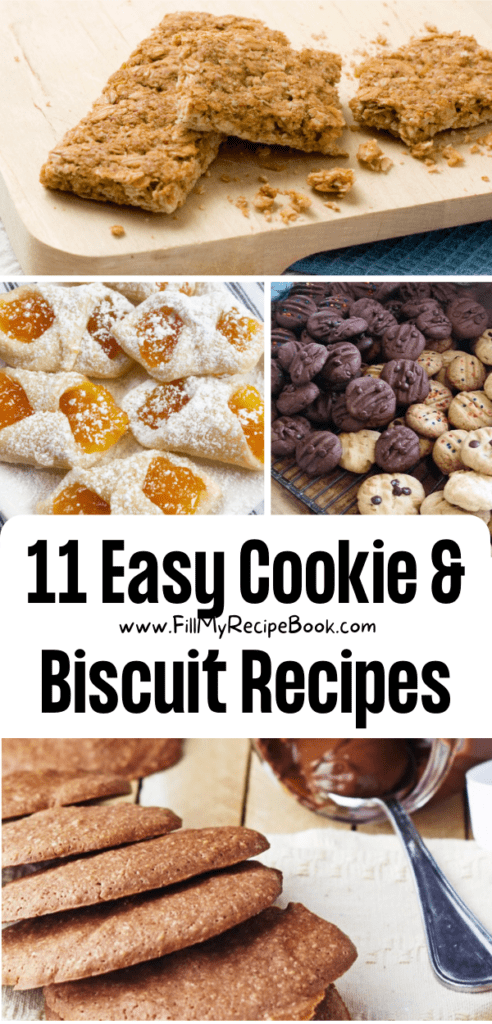 11 Easy Cookie & Biscuit Recipes
In this post we share a few different cookie or biscuit recipe ideas for you to create for snacks, for kids or adults. Grannies kitchen stashes, even for Christmas appetizers, just decorate them with colorful sprinkles or icing on top. Healthy chai spiced snickerdoodles and Polish Kolaczki Jam Cookies. Buttermilk Biscuits and the best most popular family butter biscuits to make in a large batch. The tasty and healthy oat crunchie biscuits to serve baked with oats, coconut and honey.
A question asked, What are the six basic cookies?
Bar cookies, baked in a sheet pan and cut into squares.
Drop cookies, with soft dough and dropped onto a baking sheet in small balls.
Rolled cookies, made with stiff chilled dough to roll and cut out with a cookie cutter into shapes.
Molded cookies that are shaped by hand.
Refrigerated cookies.
Pressed cookies, with a fork or patten with a roller and other.
Asked, What are the four types of biscuits?
Rolled biscuits, most popular baking powder leveled biscuits.
Drop biscuits, soft and contain more milk in mixture than rolled biscuits.
Scones
Shortbreads or cakes.
What is the difference between a cookie and a biscuit?
It is said that much like cake, cookies are made from a soft, thick dough and much denser than and English biscuit. When they are finished cookies are larger, softer and chunkier than the biscuit cousin.
The word "biscuit" comes from the Latin 'bis' (twice) and 'coquere' (cooked). It essentially means twice baked!
(click the highlighted heading or image for the recipe)
Chai Spiced Snickerdoodles Cookies
Chai Spiced Snickerdoodles cookies. An easy recipe to make rolled in some spices such as chia and cinnamon, ginger and all spice.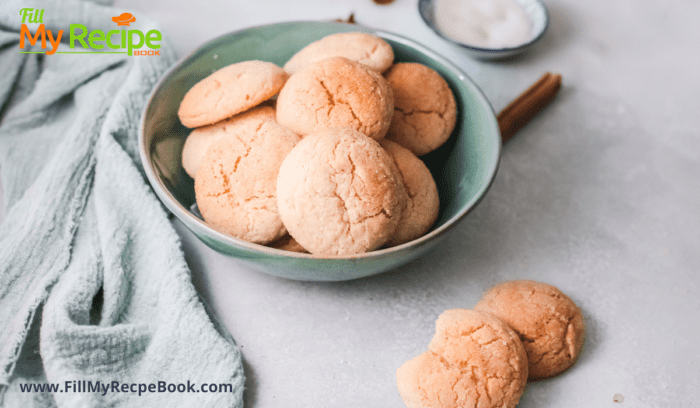 Polish Kolaczki Jam Cookies recipes are so delicious. Made with cream cheese in dough and filled with apricot jam for an aesthetic snack.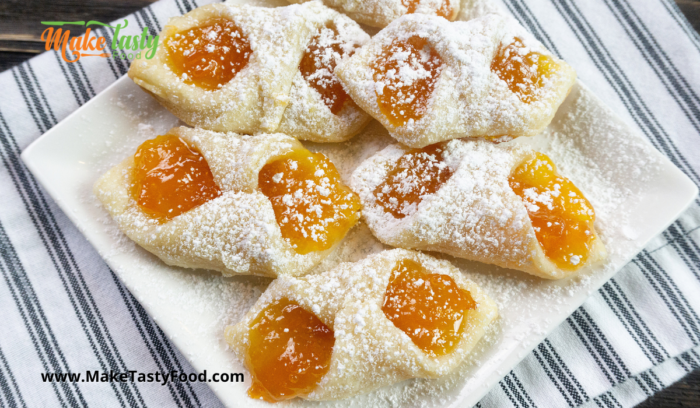 Scrumptious Buttermilk Biscuits
Scrumptious Buttermilk Biscuits to bake for some warm tea or coffee treats. Made with buttermilk for a tangy taste and just four ingredients.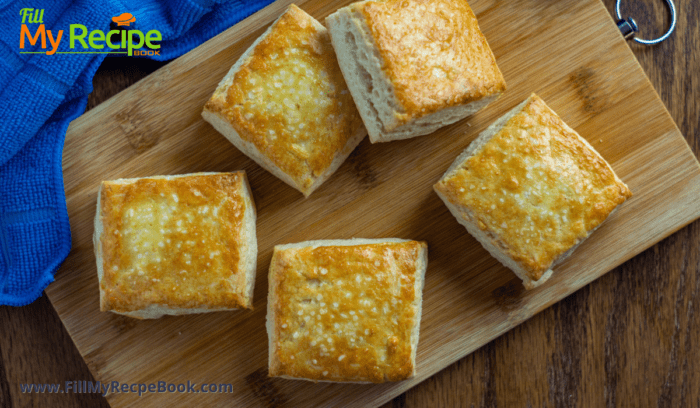 Popular Family Butter Biscuits
Popular Family Butter Biscuits recipe made in large quantity. Best Vanilla or chocolate biscuits decorated with sprinkles for Christmas.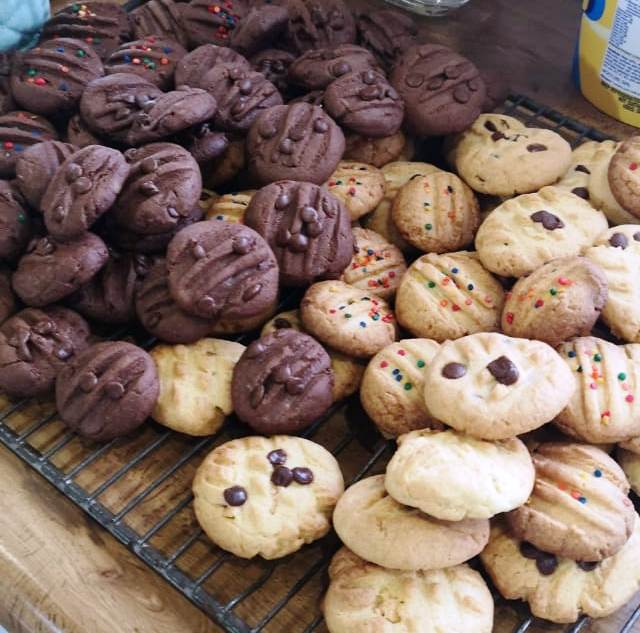 Bake The Best Oat Crunchies with coconut and honey squares as a snack. These oat crunchies keep well and are made in a large batch.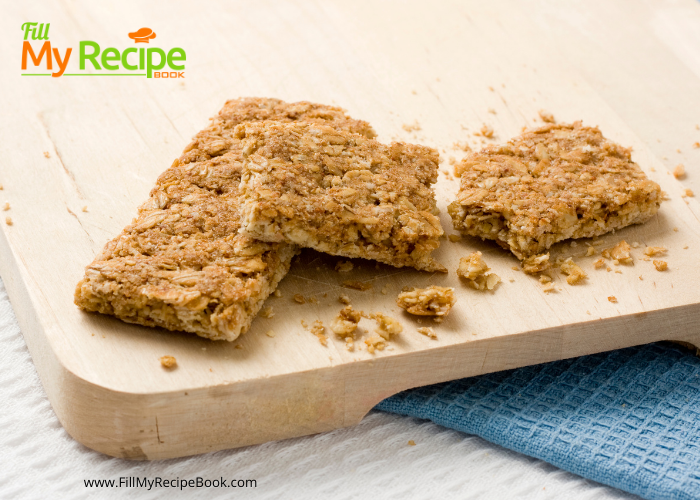 Easy nutella cookies – only 4 ingredients
These are delicious and super simple Nutella cookies that only require FOUR ingredients!! Talk about basic cookie goodness! Personally I love Nutella, and this recipe really hits the spot when I'm craving something sweet.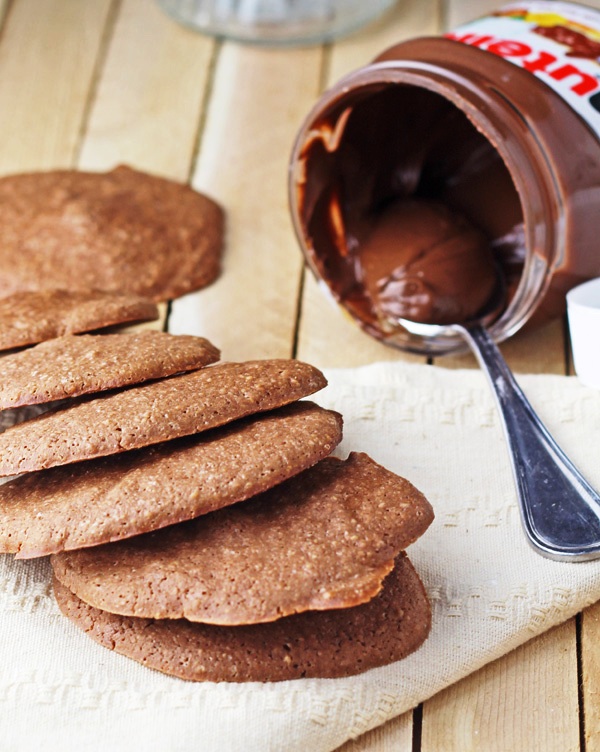 4 ingredient chocolate peanut butter cookies recipe
This easy 4 Ingredient Chocolate Peanut Butter Cookie Recipe is the easiest and tastiest cookie I have made in quite some time. My family loves peanut butter cookies.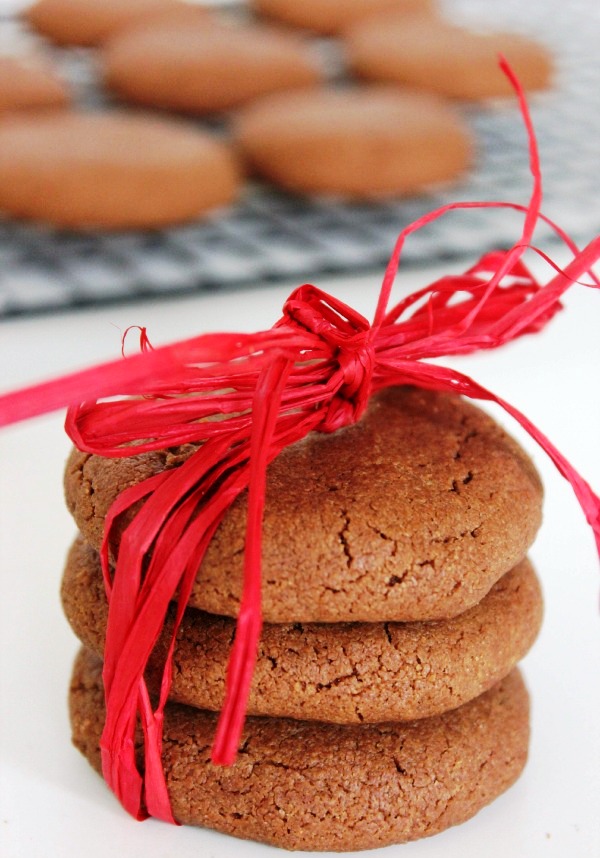 Easy butterfinger cookies recipe
This easy Butterfinger Cookies Recipe will have your friends and family begging for seconds! Just 4 ingredients.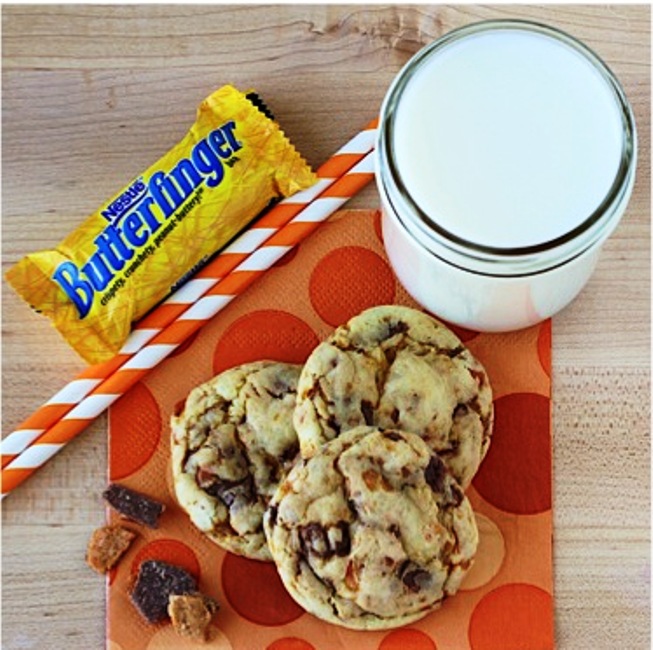 You're just six ingredients away from these melt in your mouth good Toffee Butter Icebox Cookies!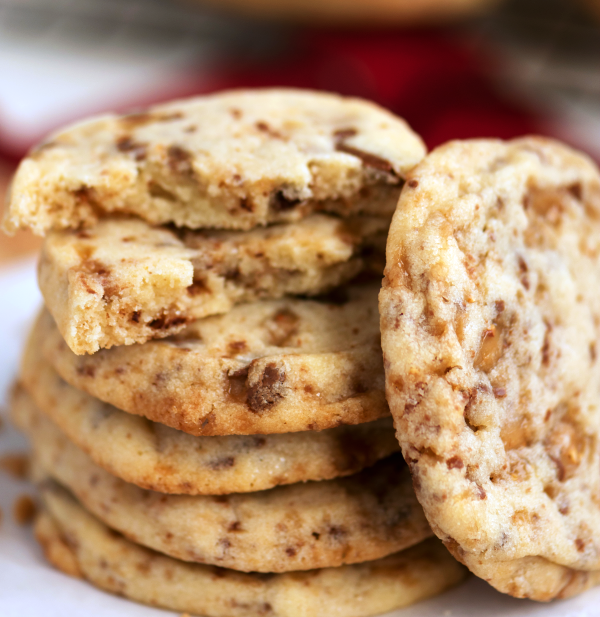 Butterscotch cake mix cookie recipe
Satisfy your Butterscotch cravings with this yummy Butterscotch Cake Mix Cookie Recipe that serves up the most tempting, soft cookies ever!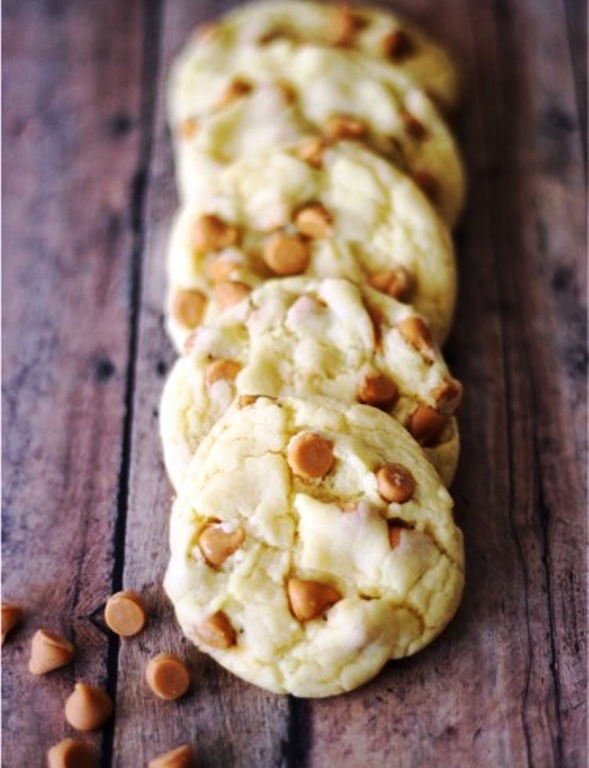 These Swedish thumbprint cookies are proof that just a few ingredients are all you need for delicious treats.