Satisfying Chocolate Biscuit Recipes. Death by chocolate cookies ideas to create, tasty filling of chocolate chips, a dessert or snack.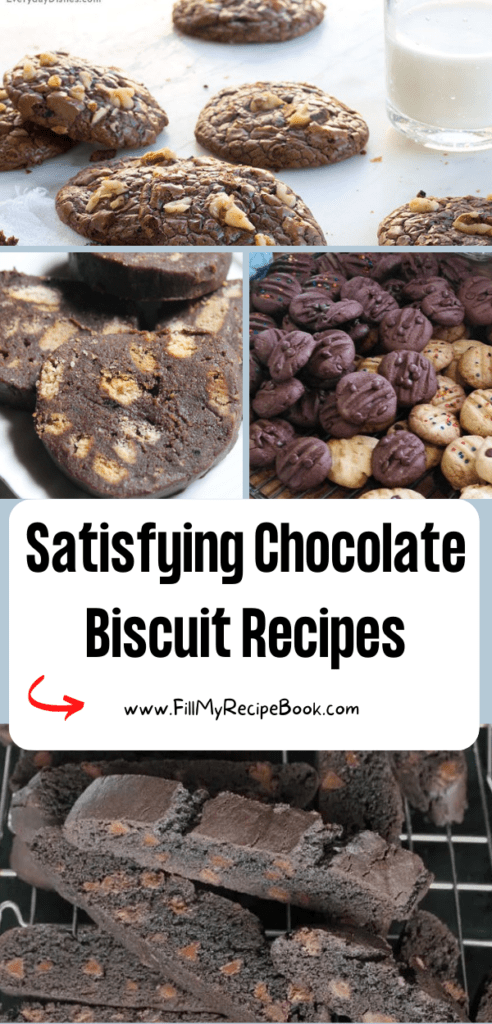 Satisfying Chocolate Biscuit Recipes
Sharing satisfying chocolate biscuits recipe ideas to create for snacks and desserts. Death by chocolate is what some choco holics would say. Easy butter biscuits and other coated with chocolate or filled with chocolate chips. A no bake chocolate log cookie and death by chocolate biscuits. To die for oven bake recipes and no bake stove top recipe ideas, to make and keep stocked up for the kids holidays and special occasions treats.
Are biscuits better with butter or shortening?
Butter biscuits give a moist and melt in your mouth butter taste and texture, so yes they would be better.
The 3 types of biscuits?
Rolled biscuits that are the most popular baking powder dough recipes.
Drop biscuits that have more liquids to the biscuit dough than other biscuits, hence the name drop biscuits.
Scones or shortcake biscuits. (but in south africa a scone is not a biscuit)
What is the secret to baking biscuits?
Cold butter, is used for recipes called biscuits, as it makes it more flaky.
Measure the ingredients accurately.
Fresh baking powder.
Buttermilk for biscuits.
Rolling and patting biscuit dough.
Do not overwork the biscuit dough.
The biscuit cutter should not be twisted.
Use the best baking sheet for non sticking.
What not to do when making biscuits?
Mistakes made when making biscuits.
Butter is to warm.
Don't use an inferior flour.
Don't use an appliance to mix your dough, becomes overmixed.
If making a flaky recipe you did not fold the dough enough.
Do not twist your biscuit cutter. (who knew)
(click on the highlighted heading for the recipes)
Popular Family Butter Biscuits
Popular Family Butter Biscuits recipe made in large quantity. Best Vanilla or chocolate biscuits decorated with sprinkles for Christmas.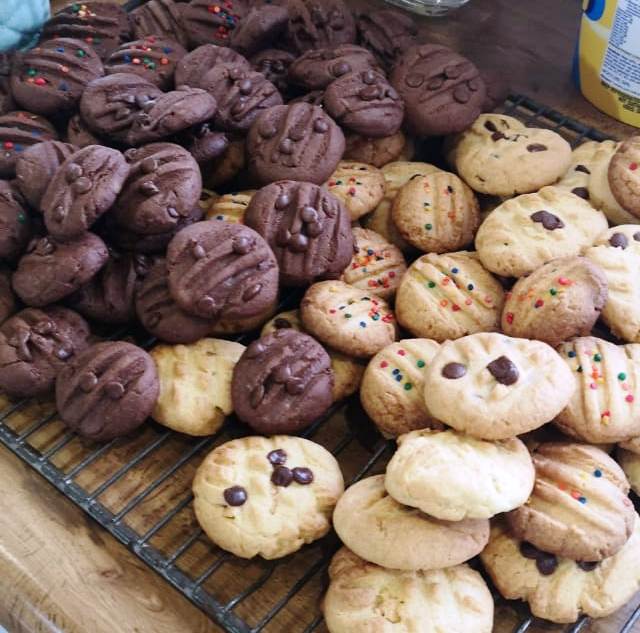 These extra-large oat biscuits are exactly what you need to get through the afternoon slump. Have one with a strong cup of tea and you'll be firing.
Butterscotch Toffee Chocolate Fudge Cookies
These super soft baked fudge cookies are filled with butterscotch and sweet salty toffee bits. Top with sea salt to make a totally irresistible chocolate cookie!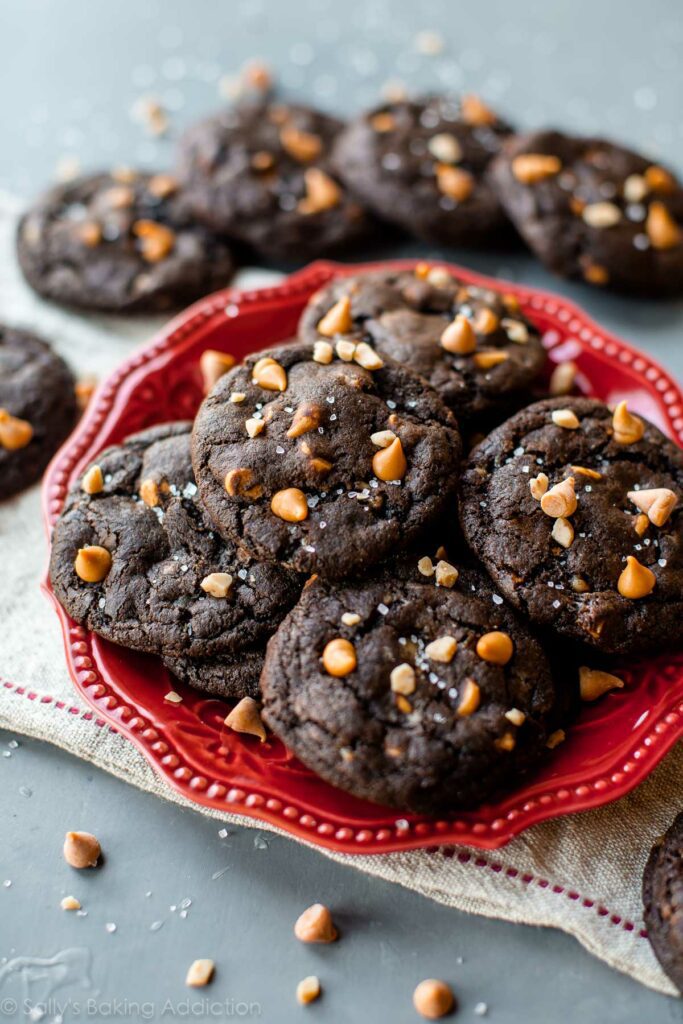 No Bake Chocolate Biscuit Log recipe with step by step pictures. This recipe is prepared using just few ingredients and the best part is this is no-bake chocolate biscuit log, that its eggless and you can make it without oven.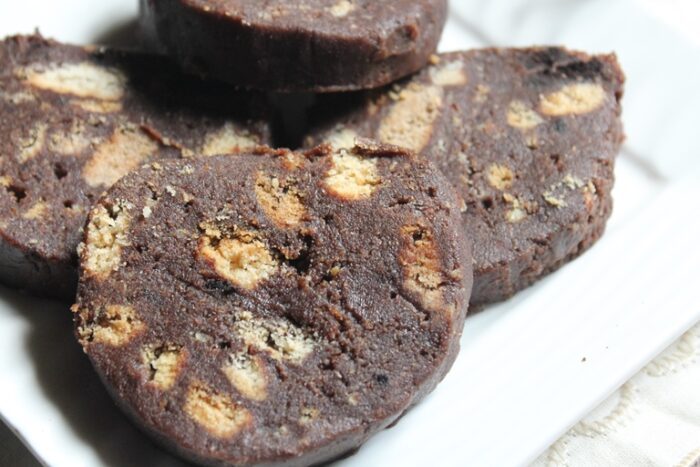 These cookies occurred during one of those temporary mental glitches…as well as eating three baskets worth of fries at Red Robin, buying 4 new chew toys for Mannie and splurging on a dozen or so new pairs of thigh-high socks. Sigh. When it rains, it pours.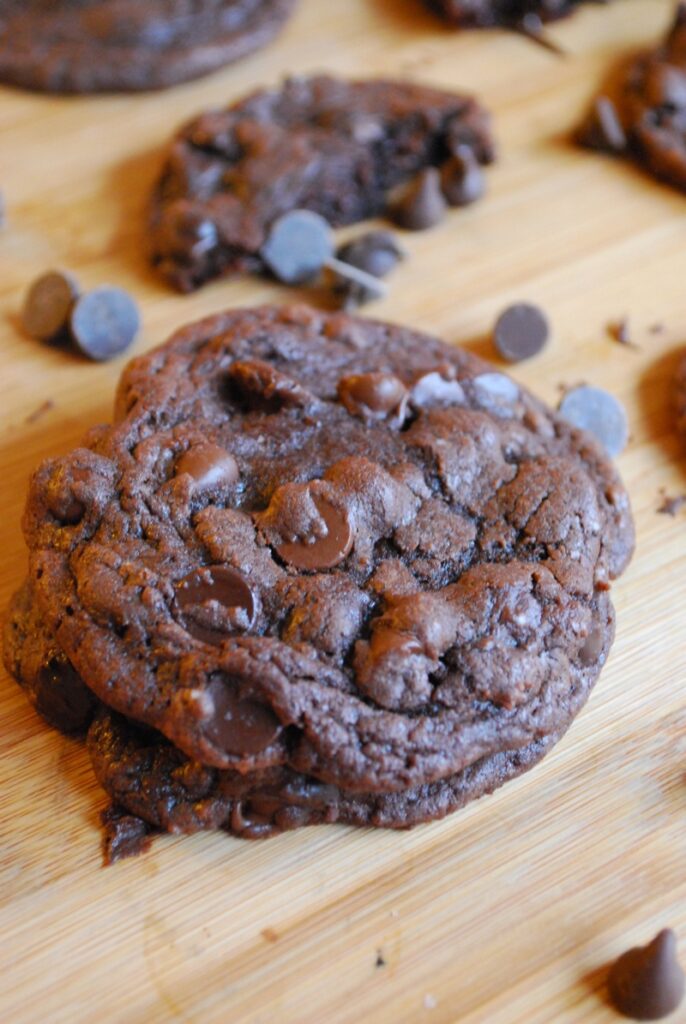 Chocolaty, chewy, and nutty—it's everything we love about our dark chocolate walnut cookies. These babies are prime for dunking in a glass of ice-cold milk. The dough only takes 15 minutes to prepare, so these tasty little morsels are a perfect homemade treat when the clock's ticking.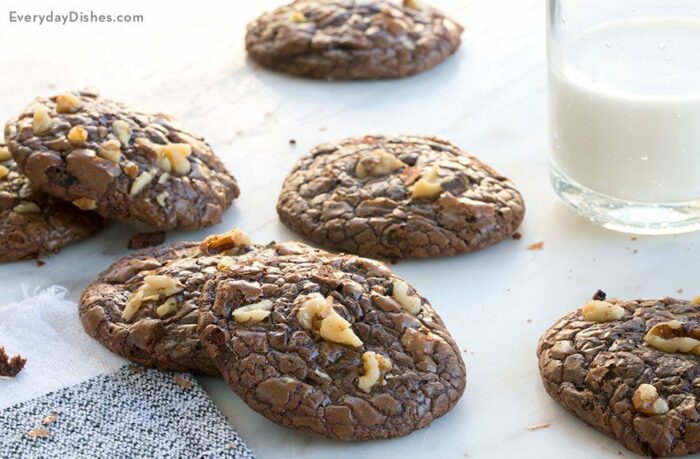 Double Chocolate Biscotti-made with Hershey's Special Dark cocoa and semi-sweet chocolate chips, this Biscotti will satisfy any chocolate lover!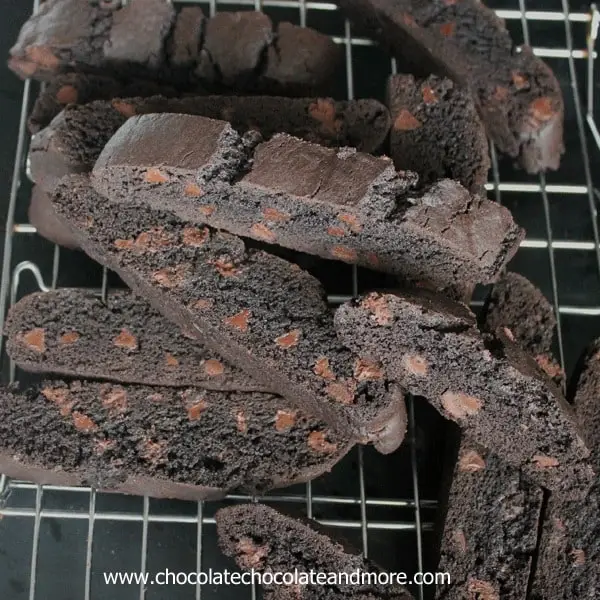 Chocolate Crunch Bites will satisfy your sweet tooth without needing to turn on the oven. Perfection no matter what time of the year it is!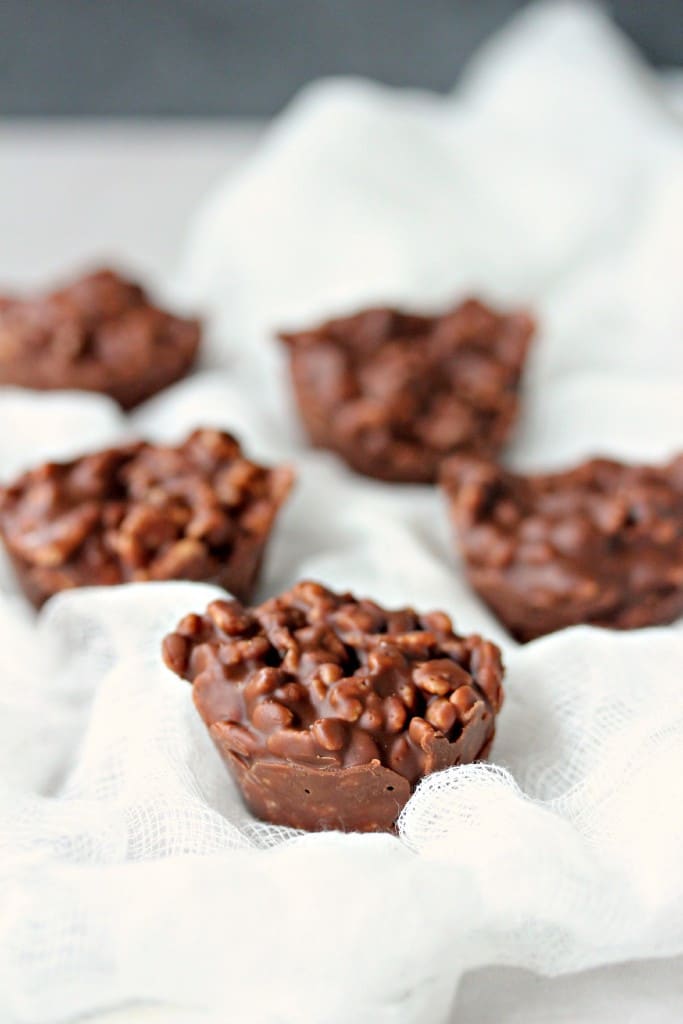 Crispy Oatmeal Chocolate Sandwich Cookies
Fell in love with Ikea's Crispy Oatmeal Cookies? Don't worry, this recipe for Crispy Oatmeal Chocolate Sandwich Cookies might be even better than the popular Ikea Cookies!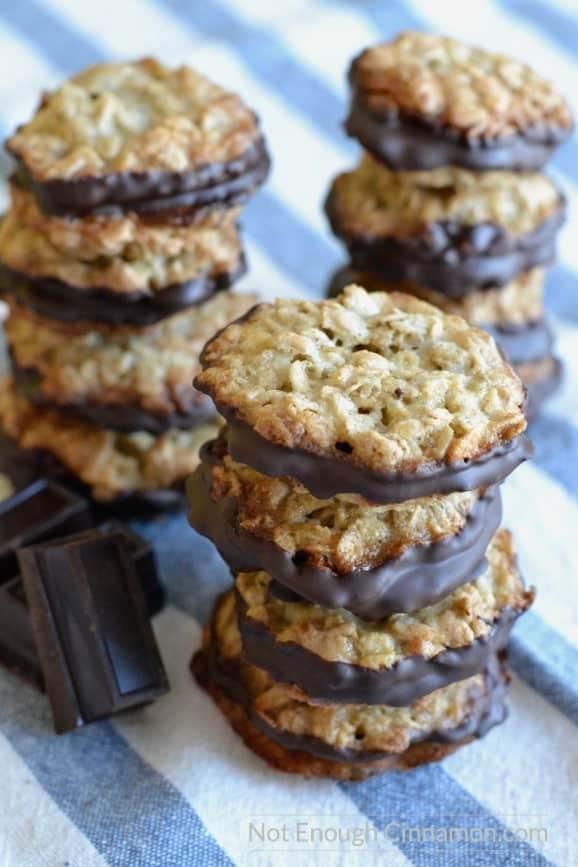 More cookie or biscuit recipes that include chocolate chips or other chocolate in them —-> Chocolate Chip Oat Cookies and Almond Butter Cookies & White Chocolate and Marshmallow Fridge Cake Biscuits
Here are 28 rather awesome accessories to use in the kitchen! We might not NEED some of these, but they are hard resist!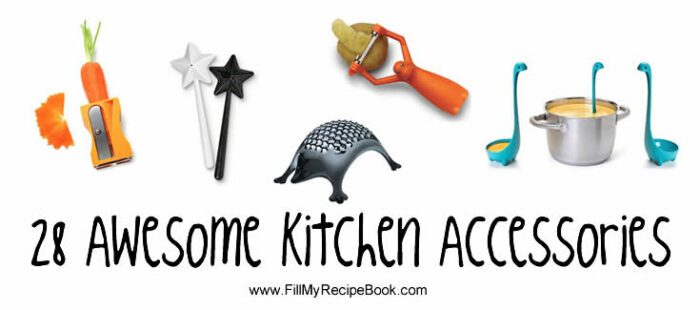 This post may contain affiliate links, where we earn from qualifying purchases. See more details in the policy page. Does not effect your purchase cost.