9 Homemade Spicy Cheese Cracker Recipes ideas. Easy cookies or biscuits to bake in oven with a creamy dip for snacks, treats or appetizers.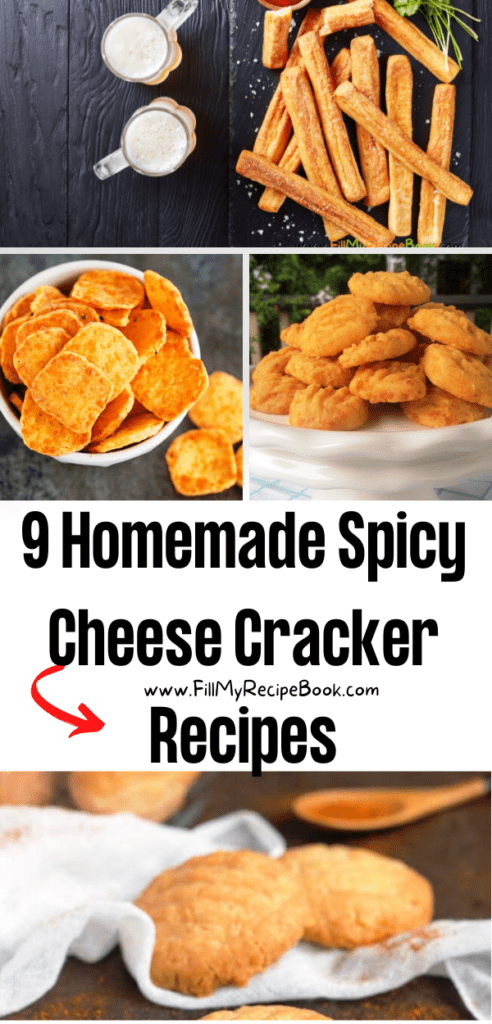 9 Homemade Spicy Cheese Cracker Recipes
Here we share a few homemade spicey cheese cracker or biscuits, or cookies recipe ideas to create for a snack or treat, as well as an appetizer. Easy cheese straws are very tasteful. Spicy southern cheese crackers and a keto low carb recipe. Spicy cheesy shortbread recipe as well as a gluten free jalapeno cheese crisp recipe idea.
How long do you cook cheese crackers?
Depending on their sizes you would bake them for 16 – 18 minutes until they go slightly brown on the edges. For crunchier cracker bake for 20 minutes. Remove from oven and leave to cool on a cooling rack before serving. Left over cracker or cookies and biscuits can keep for a week at room temperature. To keep them further place them in a sealed air tight container.
What make them spicy?
Using extra sharp cheddar cheese and for the spice use some dried red pepper flakes or cayenne pepper.
(click on the highlighted heading or image for the recipe)
Easy Cheese Straws Recipe to bake for an appetizer or snack. The 4 ingredient mix form a crispy cheese cracker stick for snacks for parties.
Spicy-southern-cheese-crackers
These homemade cheese crackers are spicy, buttery, and totally addicting!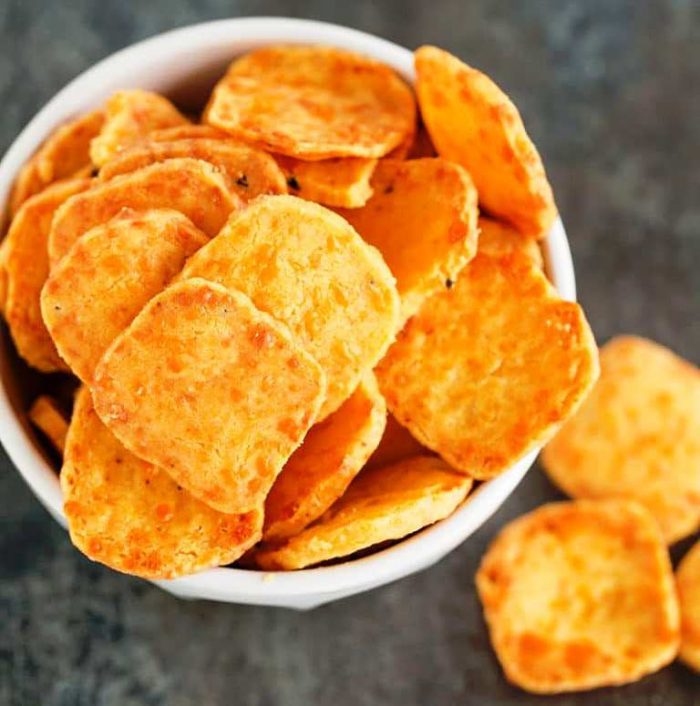 Low-carb-cheese-crackers-recipe-keto-friendly
I'm so excited to have a crunchy Low Carb Cheese Crackers Recipe that's Keto friendly!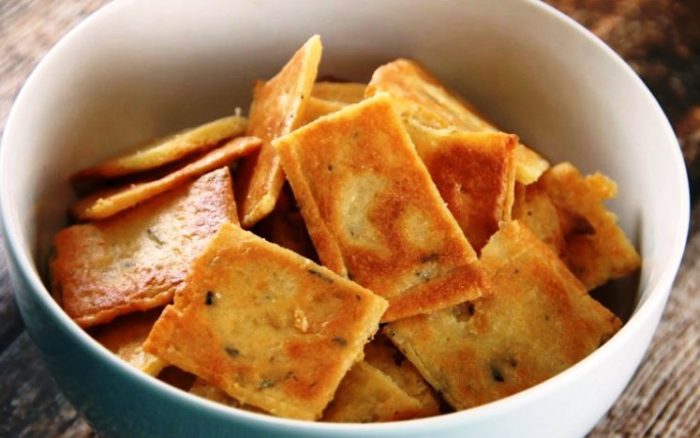 A Southern staple for teas, weddings and showers, you can make these as wafers, as shown, or use a cookie press to shape them into straws. I find the wafers faster and easier– plus I can roll the dough into a log and freeze.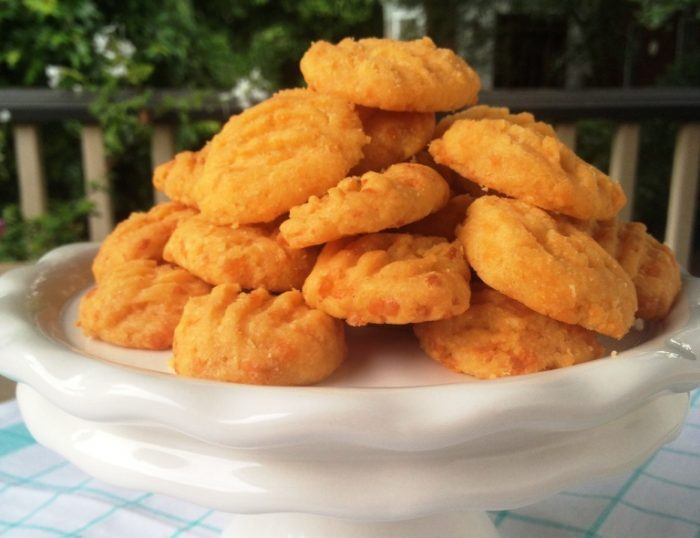 Homemade-pimento-cheese-squares
These are the perfect little somethings you can serve your guests before the giant thanksgiving dinner you are about to cook or if you are like me, just make them today and have them stored in a container and every time you pass by them grab a handful! Best pimento cheese squares is snack ever!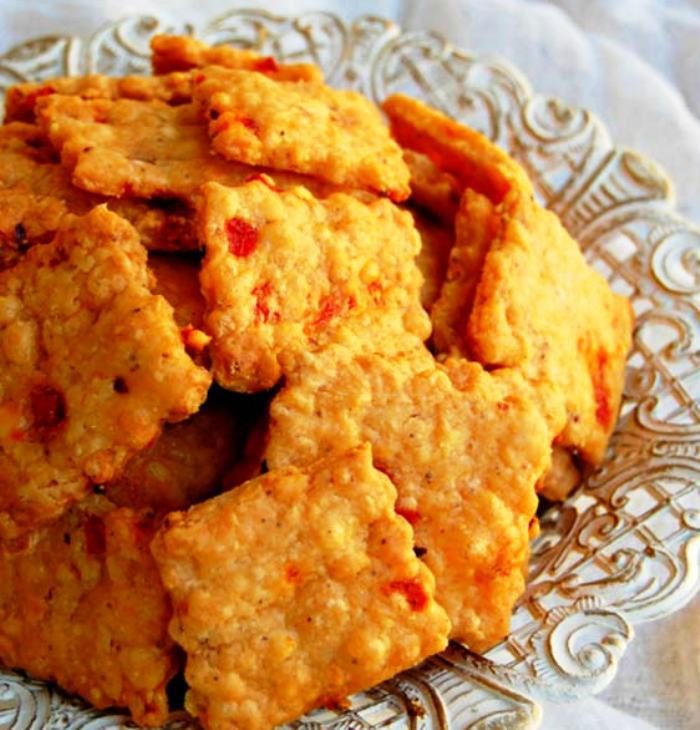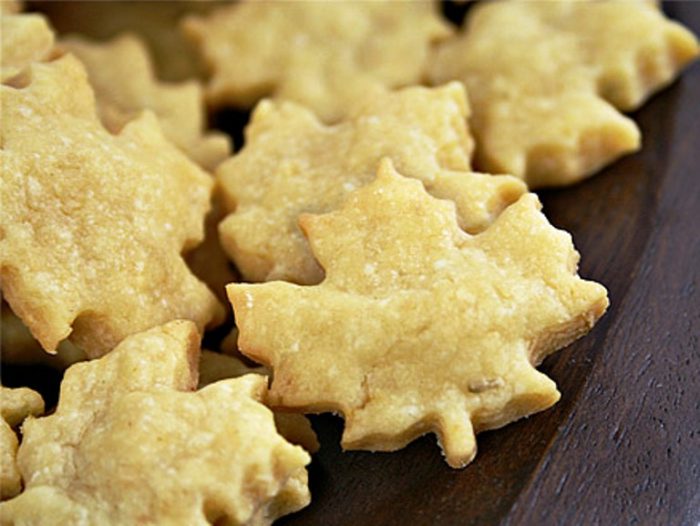 I call them Fire Crackers and they're pretty much the same, but with an added kick of cayenne. Grandma said mixing the dough with your hands was best, but she never lived long enough to enjoy a KitchenAid mixer. If you have one, it saves loads of time.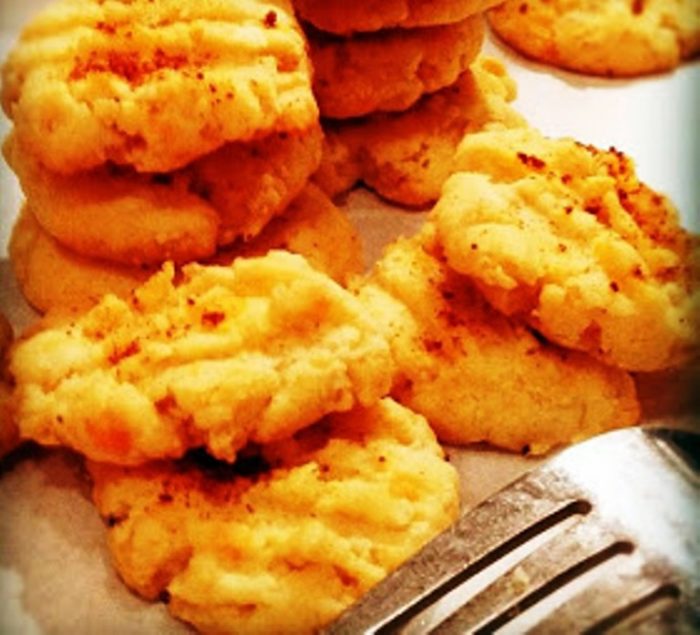 Spicy-cheese-shortbread-biscuits
An old family favourite, you can whip up a batch of these easy spicy cheese shortbread biscuits in under 30 minutes. Great as a quick snack or for tucking into a lunchbox.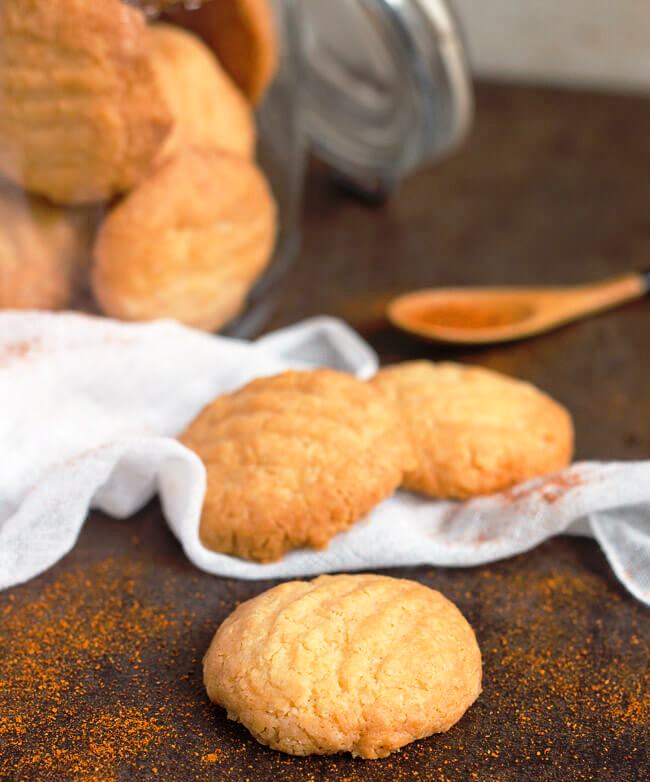 Gluten-free-low-carb-baked-jalapeno-cheese-crisps
Cheese crisps are a fantastic appetizer or snack! Low carb, gluten free cheese crisps with a Tex Mex, jalapeno flare. These healthier baked crisps are simple to make with minimal ingredients. Can be made mild or super spicy. You choose!