7 scrumptious baked calamari recipes with various stuffed bakes, amazing tastes and ideas as well as a octopus bake, and a potjie pot.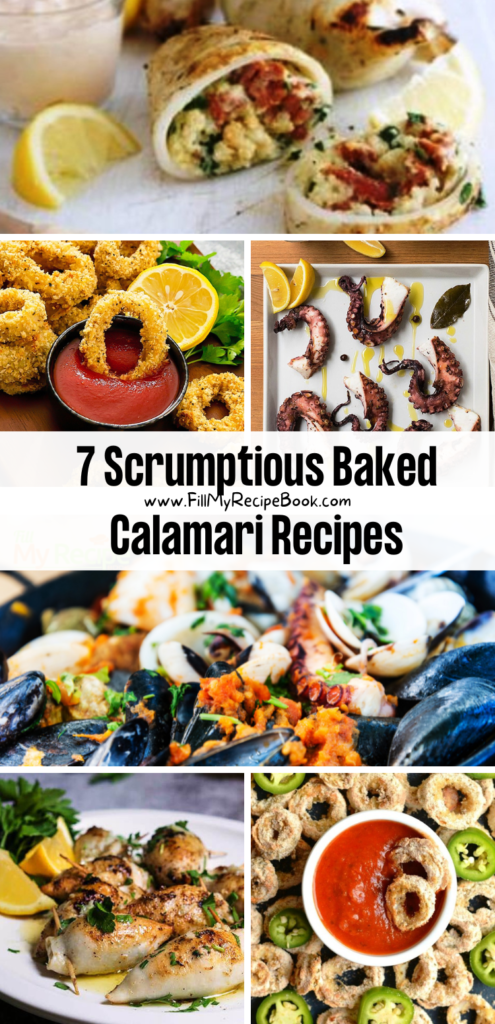 7 Scrumptious Baked Calamari Recipes
Calamari recipe ideas for baked or fried or stuffed calamari. Octopus legs and a great creamy seafood potjie pot filled with various seafoods and calamari. Great tastes and seafood to prepare for meals or appetizers.
(click the heading or images for the recipes)
A healthier baked version of calamari rings. These crunchy coated squid rings make a great appetizer or side dish.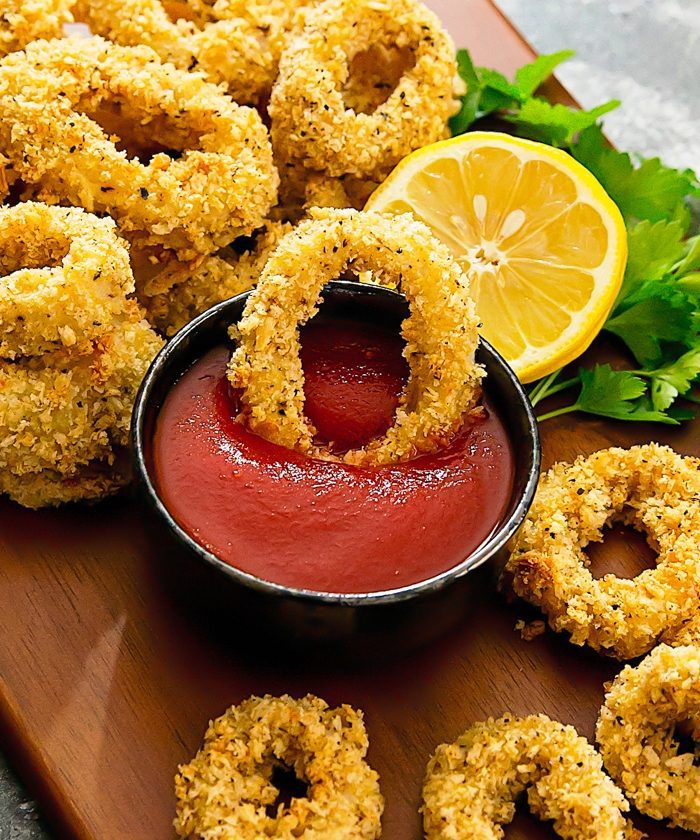 Calamari-stuffed-with-chorizo-and-haloumi
Delicious way to have calamari, either on the barbeque, oven or pan-fried. Easy recipe and looks impressive.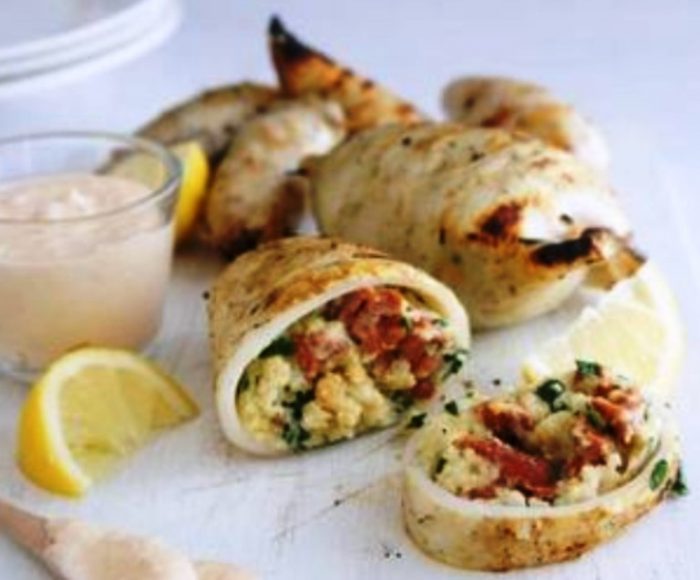 Easy-baked-mediterranean-octopus
THIS OVEN BAKED OCTOPUS RECIPE IS PROBABLY THE EASIEST WAY TO PREPARE OCTOPUS! TENDER AND DELICIOUS, IT'S THE PERFECT SIDE DISH FOR A MEDITERRANEAN SEAFOOD DINNER.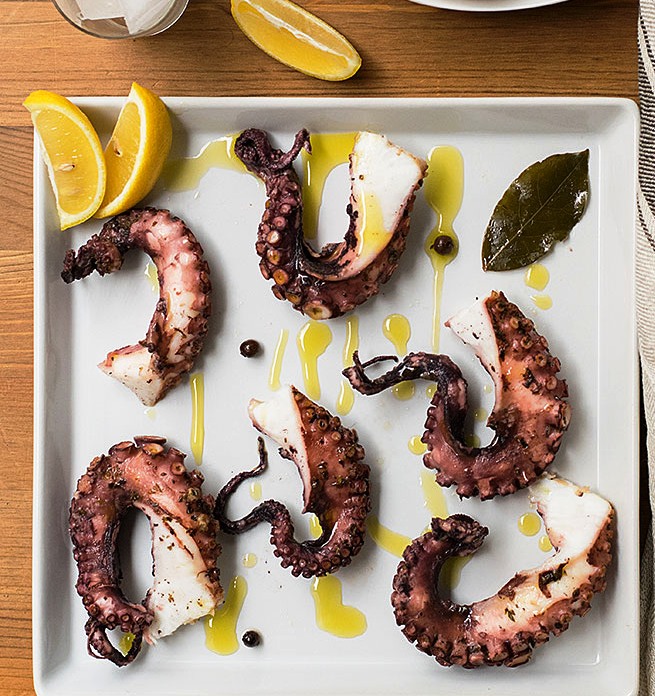 Absolutely-delicious-stuffed-calamari
Calamari tubes are stuffed with seafood and baked in a rich cream sauce before serving over a bed of linguine. This is probably the best calamari, if not the best entree, you'll ever have.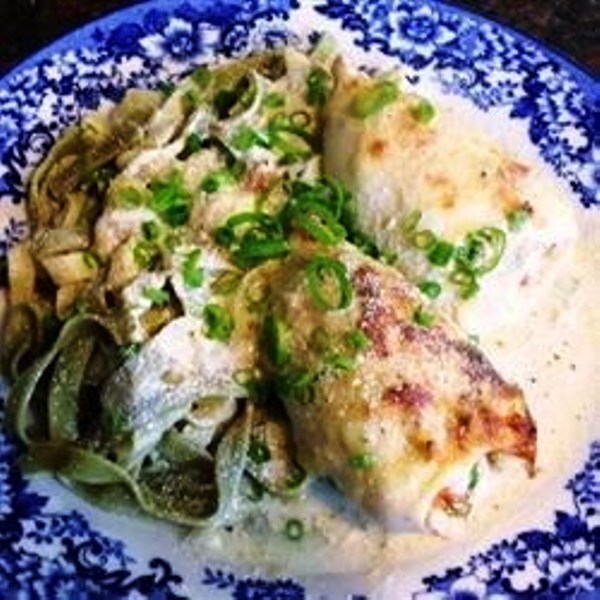 Stuffed-calamari-in-lemon-butter-sauce
Stuffed calamari in lemon butter sauce – these delicious calamari bites stuffed with creamy tuna filling, then cooked in a tangy lemon butter sauce, with capers, garlic and lots of fresh parsley, are the perfect fancy meal for a special occasion.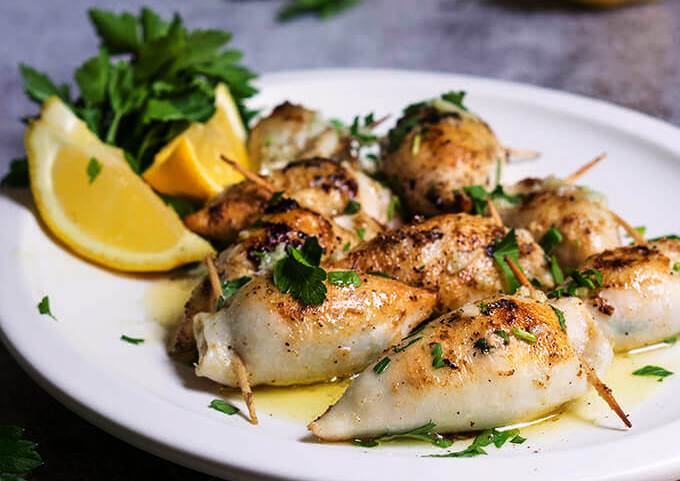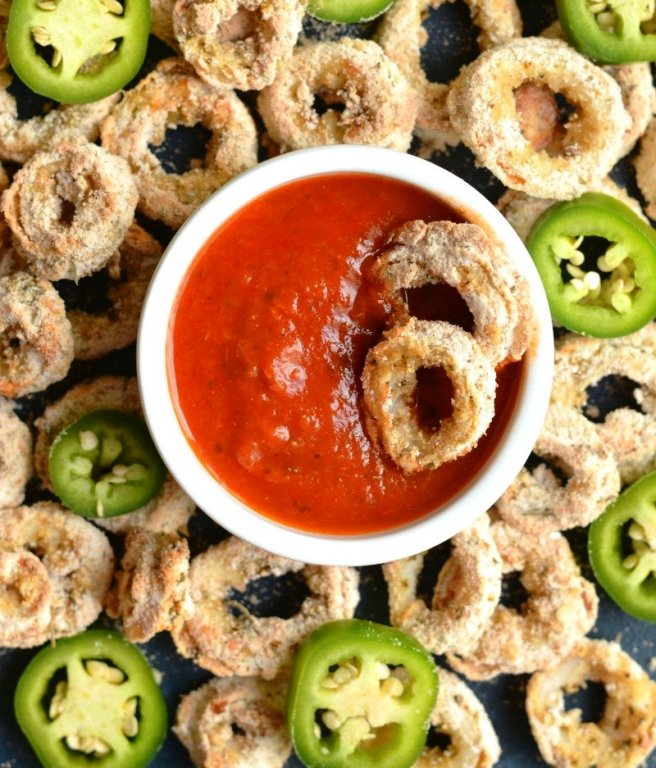 Creamy Seafood and Wine Potjie Recipe
Creamy Seafood and Wine Potjie Recipe. A mix bag of seafood required for this potjie pot with some dry white wine and peppadew peppers.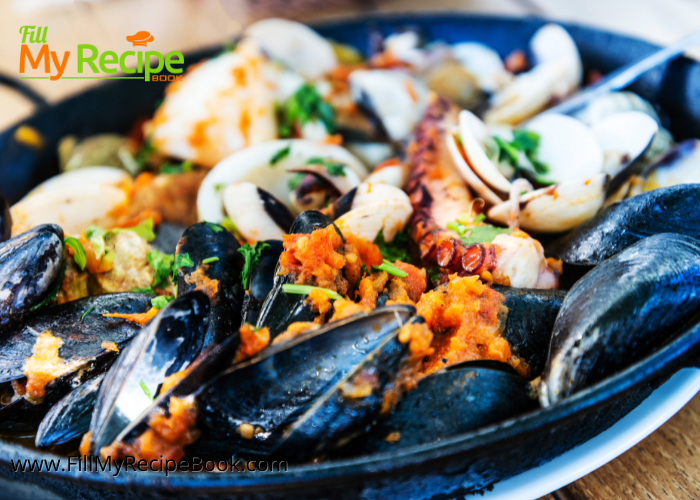 More calamari recipe ideas to create —-> 9 Fried Calamari and Dip Recipes and 8 Best Sautéed Calamari Recipes