8 Best sautéed calamari or as its called squid recipes with sauces and herb flavours to enhance the dish made with potatoes or pasta.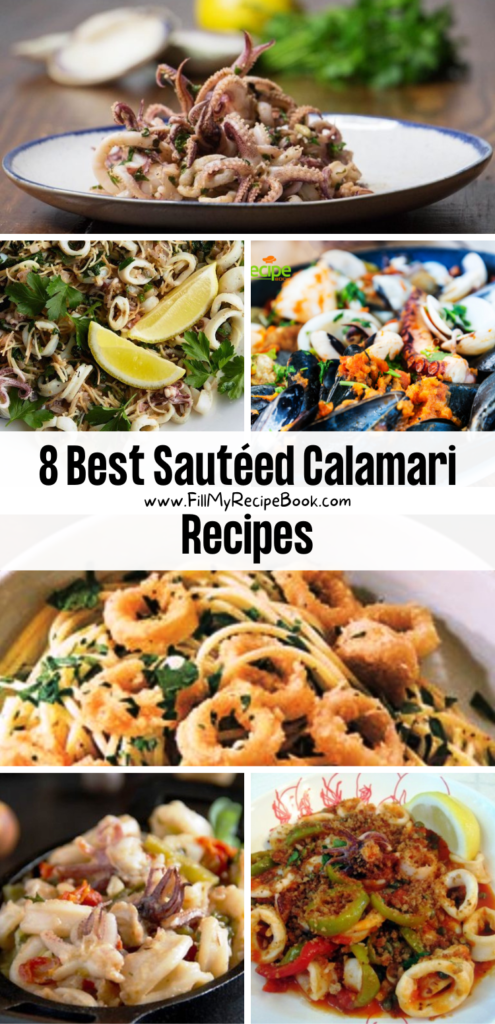 Best Sautéed Calamari Recipes
Calamari is a tender seafood and is the culinary name of dishes containing squid.
Octopus is confused with calamari. Octopus are different in taste and differ in their cooking methods.
We share various recipe ideas that include pasta or potato´s and herbs that enhance the calamari recipes. There is a seafood potjie recipe that contains various mix of seafood. enjoy.
(click on the highlighted heading or image for the recipes)
The simplicity of the recipe and minimal use of ingredients really allows the flavour of the calamari to shine through.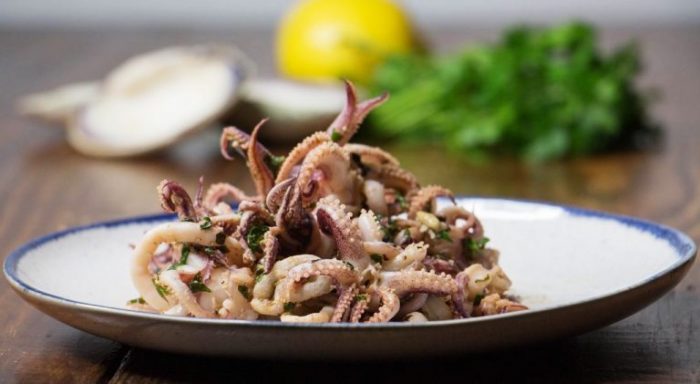 Sauteed-squid-with-onions-potatoes-and-peppers
This Sautéed Squid Recipe, truly is amazing.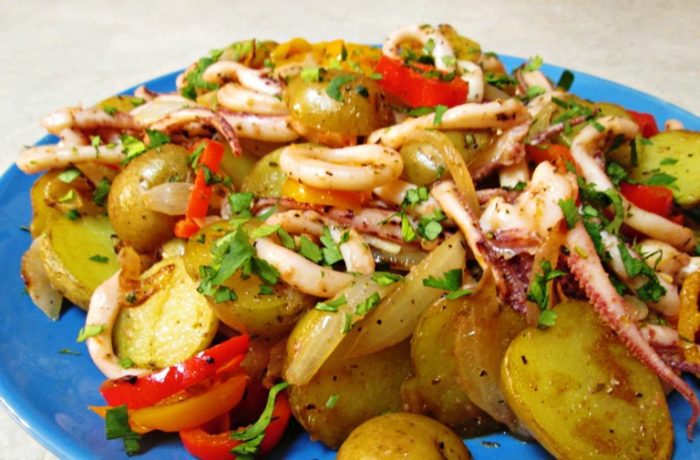 Sauteed-calamari-with-capers-and-cherry-peppers
I love to try to recreate dishes that I fall in love with. This calamari is one of those dishes.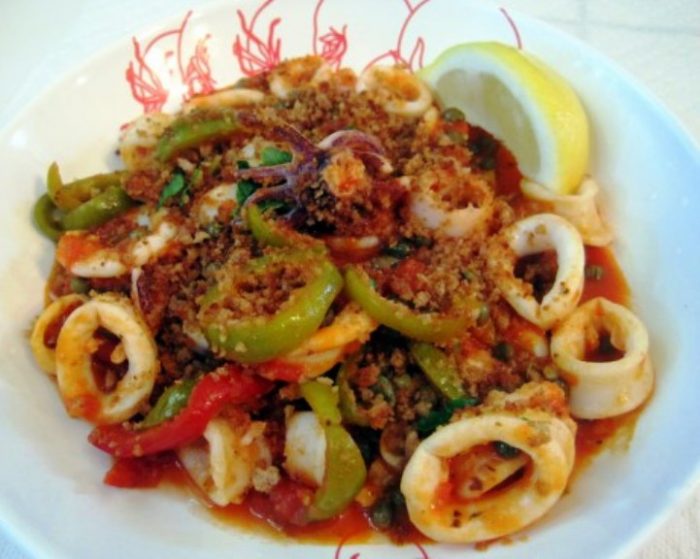 Calamari-vermicelli-lemon-and-herbs
We love the combination of tender sauteed squid and crispy toasted vermicelli in this quick dish.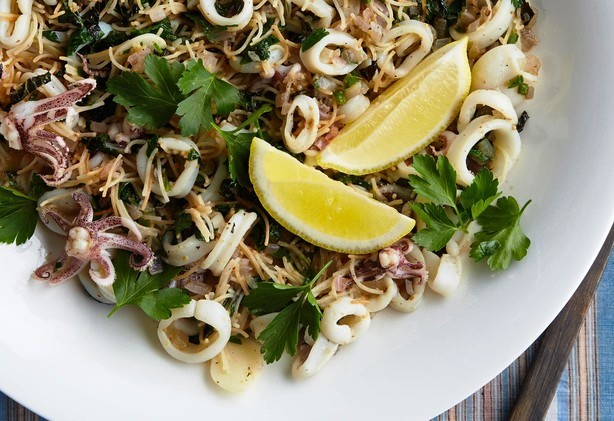 Sauteed-calamari-with-tomatoes-basil-raisins and pine nuts
This delicious recipe is courtesy of Vincent Nargi from Cafe Cluny.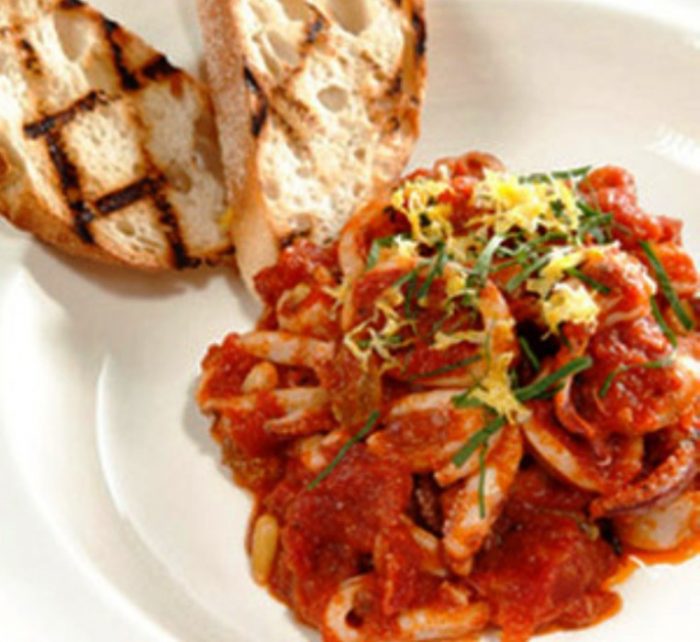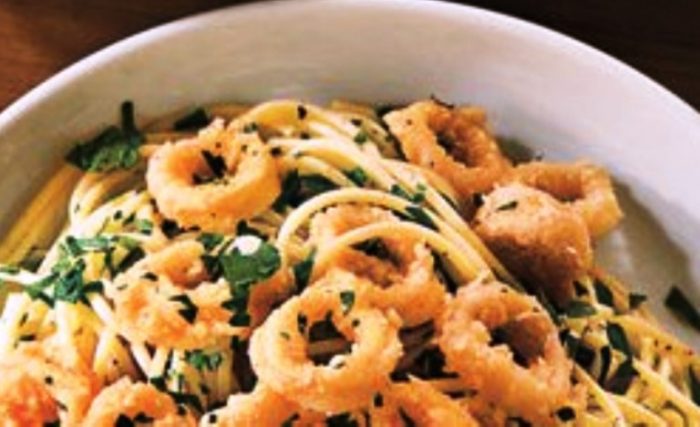 Soleto-trattoria-pizza-bars-sauteed-calamari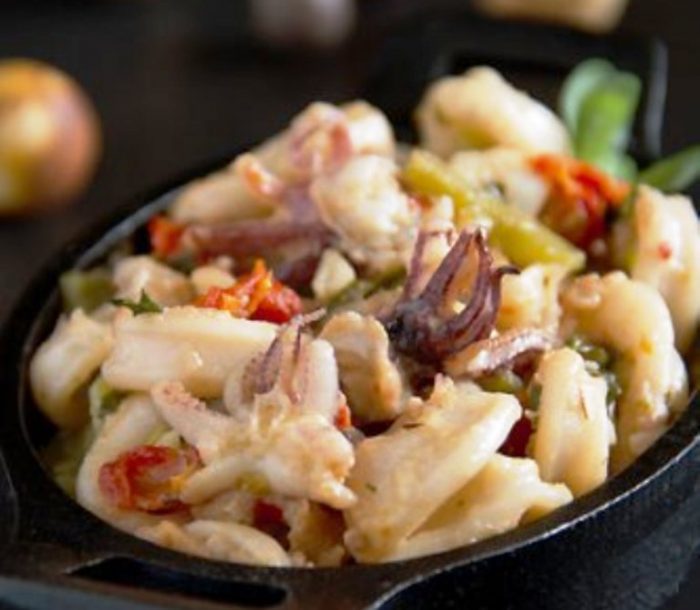 Creamy Seafood and Wine Potjie Recipe
Creamy Seafood and Wine Potjie Recipe. A mix bag of seafood required for this potjie pot with some dry white wine and peppadew peppers. Include calamari and other seafoods.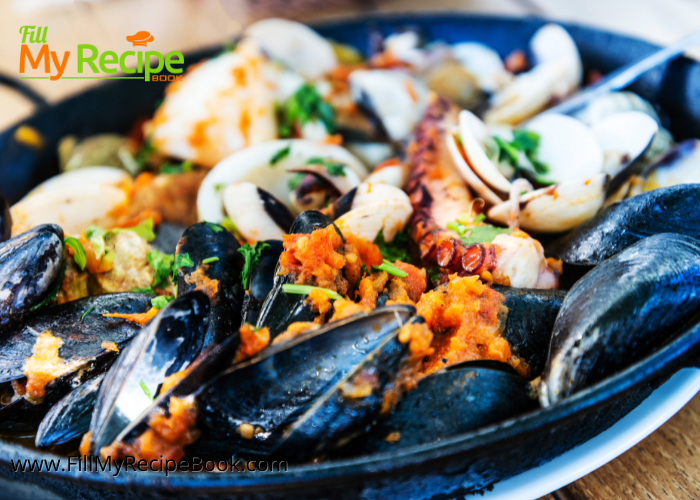 More calamari recipe ideas to create —-> 9 Fried Calamari and Dip Recipes and 7 Scrumptious Baked Calamari Recipes