9 Loaded Vegan Burritos Recipes ideas for you to put together that are either made as an eggless breakfast or as sushi with so many fillings.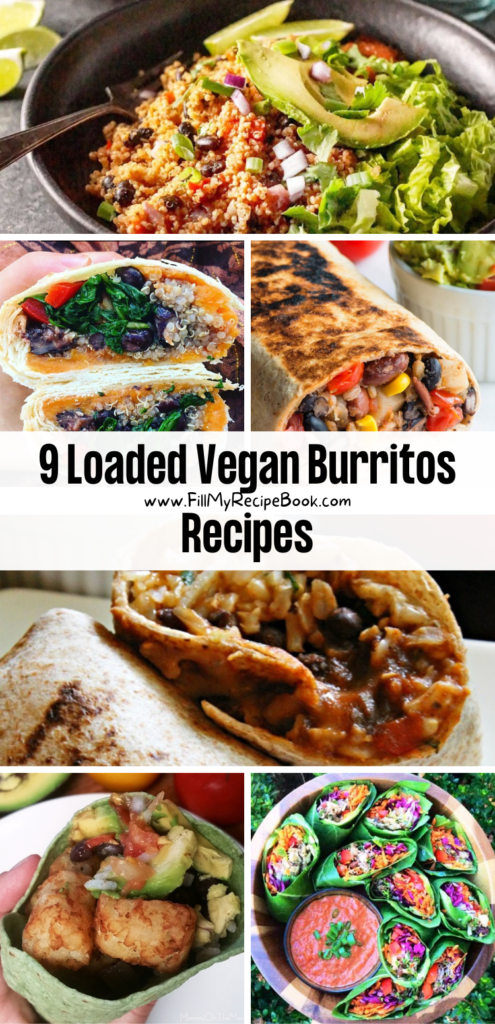 Loaded Vegan Burritos Recipes
Get these recipe ideas for vegan burritos and make them for breakfast or any other meal required. Some are made in the instant pot and there are many filling ideas and wraps idea recipes to choose from. Make an eggless breakfast burrito vegan recipe.
(click the highlighted heading or image for the recipe)
Loaded-vegan-tater-tots-breakfast
Since we stopped doing eggs in our burritos years ago, new foods like black beans, rice, and a whole lot of avocado have come into our lives. Why not put it all into our Loaded Vegan Tater Tots Breakfast Burrito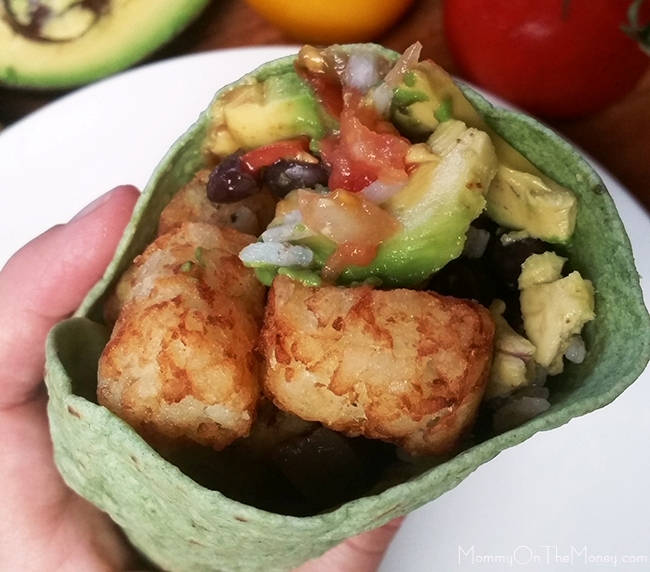 You'll love the simple ingredients, from black beans, brown rice, potatoes, corn, and seasonings to make it just right.
I decided to kick things off with this Vegan Wild Rice Burrito Bowl topped with Creamy Cilantro-Lime Avocado Dressing.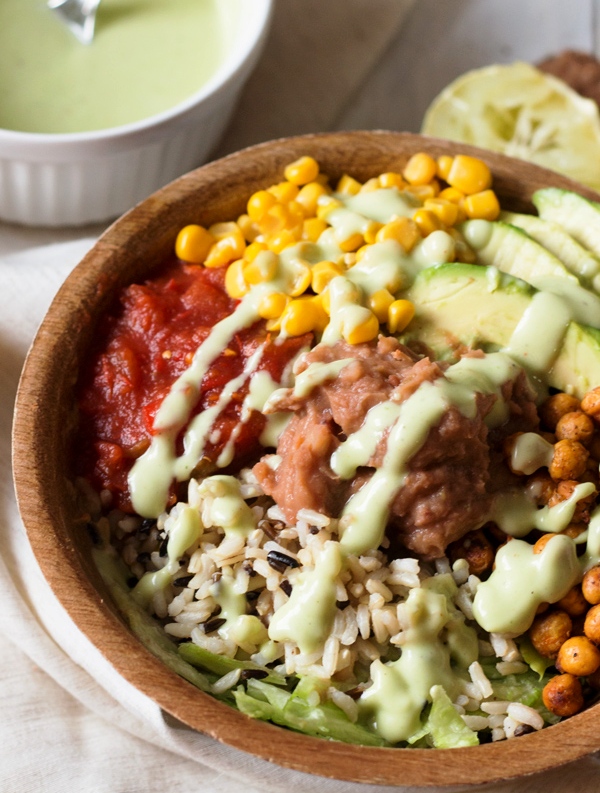 Instant-pot-vegan-quinoa-burrito-bowls
I wanted to make protein-rich "Mexican rice" by combining two simple ingredients: quinoa and prepared salsa.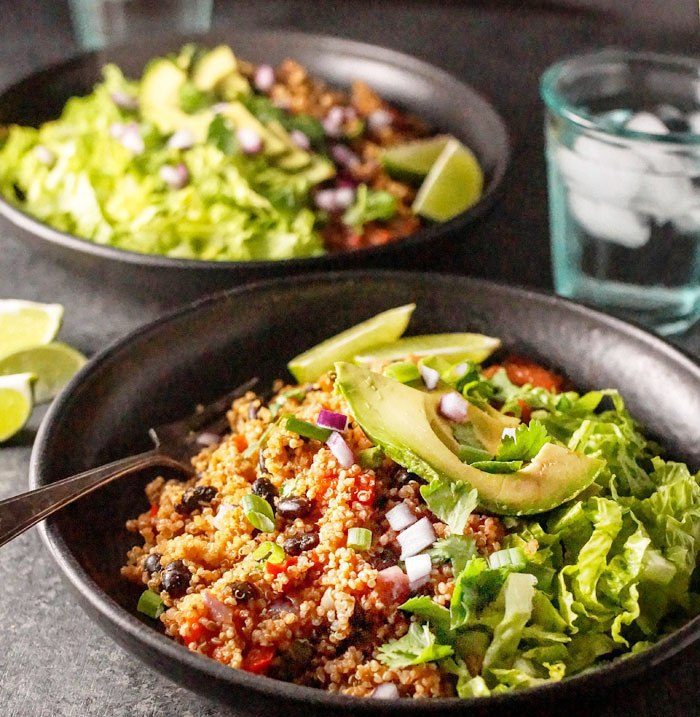 but there is something about this combination of ingredients that just works. Not only does it work, it is beyond satisfying.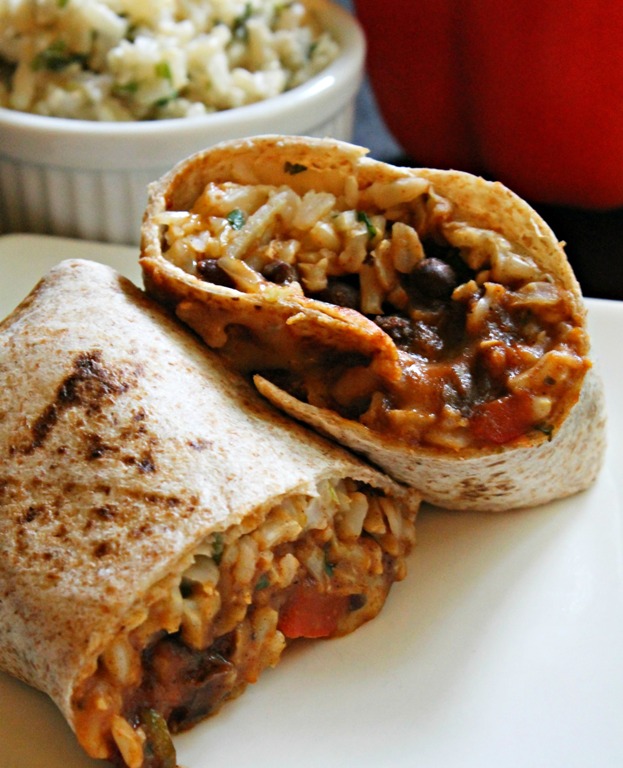 Filled with sweet potatoes, quinoa, black beans, and tempeh, this eggless breakfast is wholesome, colorful, and filling.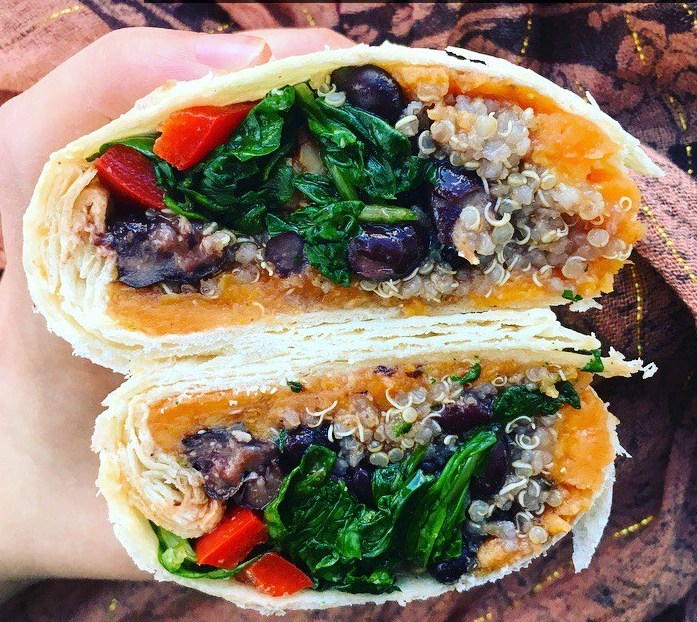 Make-ahead-super-green-vegan-quinoa-burritos-recipe
Vegan burritos packed with all the good stuff – quinoa, mung beans, and lots of kale – tossed with a creamy, serrano-spiked avocado dressing.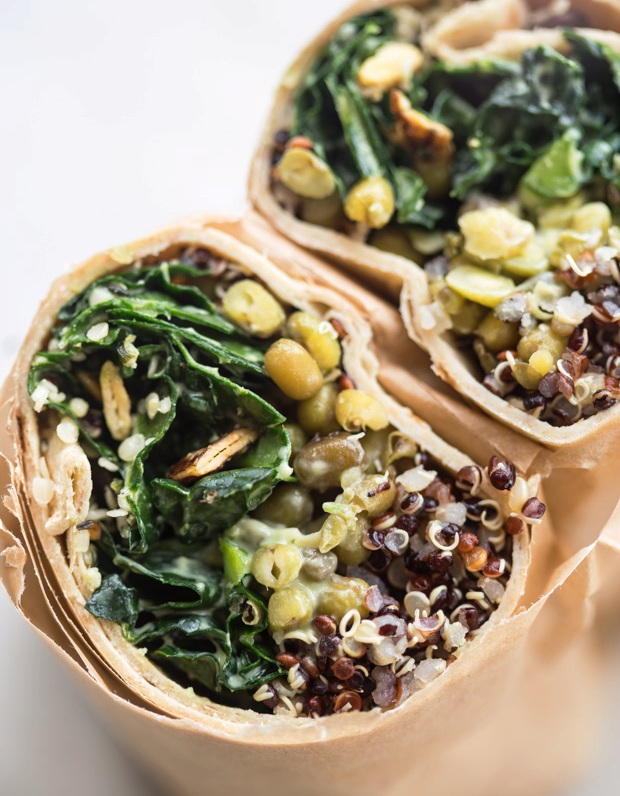 A fully loaded Vegan Sushi Burrito stuffed with air fryer tofu, mango, avocado, and more.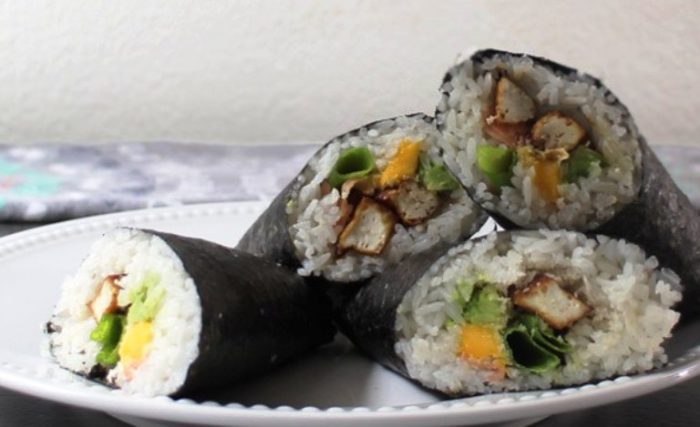 These juicy burritos pack a flavorful punch that makes eating veggies anything but boring. I paired these beauties with a bell pepper dipping sauce that takes this recipe to the next level.
Get more ideas from this —–> 11 Easy Healthy Burrito Wraps Recipe
make these vegan recipes —-> 13 Easy Vegan Dinner Recipes