9 Fried Calamari and Dip Recipes ideas to create. Deep fried with batter and lemon, aioli or pepperoncini or wasabi dips or sauces.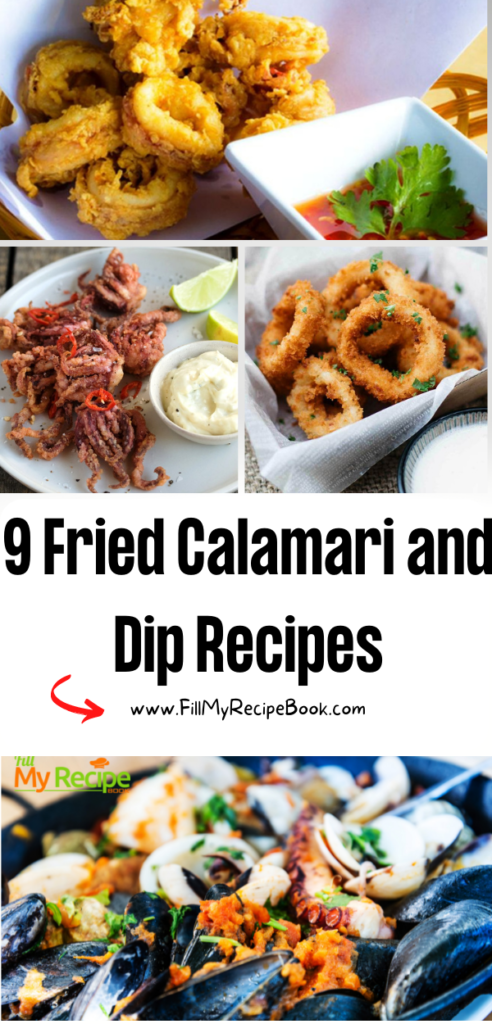 9 Fried Calamari and Dip Recipes
Sharing a few fried calamari and dip recipe ideas for you to create for a lunch or dinner. Make this south african seafood potjie and add a medley of seafood. Deep fry calamari rings with batter and serve with a few different dips or sauces with side dishes.
What to serve with fried calamari?
Steamed rice.
Nutty noodle salad.
Creamy risotto.
Tartar sauce.
Homemade Crunchy Coleslaw Salad
Hawaiian salad or other salads.
(click the highlighted headings for the recipes)
Why do you soak calamari in milk?
Here is one of the biggest tips for today's fried calamari recipe: tenderize your squid rings by soaking them in salted milk and refrigerate for 30 minutes. This will help tenderize the calamari while taming the fishy smell! It also helps the flour coating to stick to the meat of the squid.
How do you stop rubbery calamari?
Although its rubbery reputation is not entirely undeserved, calamari turns tough only when overcooked. The trick to coaxing it to a soft, supple texture is to cook it quickly over high heat or slowly over low, whether sauteing, roasting, stir-frying, grilling, or even deep-frying.
(click the highlighted headings for the recipes)
Creamy Seafood and Wine Potjie Recipe
Creamy Seafood and Wine Potjie Recipe. A mix of seafood required for this potjie on coals with some dry white wine and peppadew and cream. Contains some calamari as well.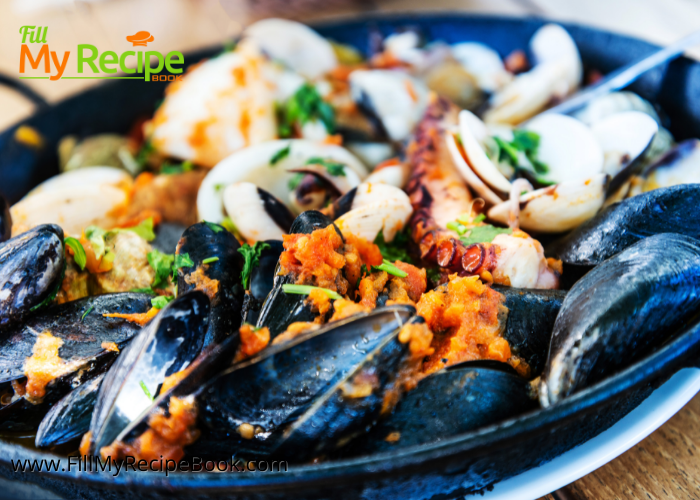 Simple Honey Mustard Glaze recipe that can be basted on roasted meats and vegetables. Roast some glazed carrots and use as dipping sauce.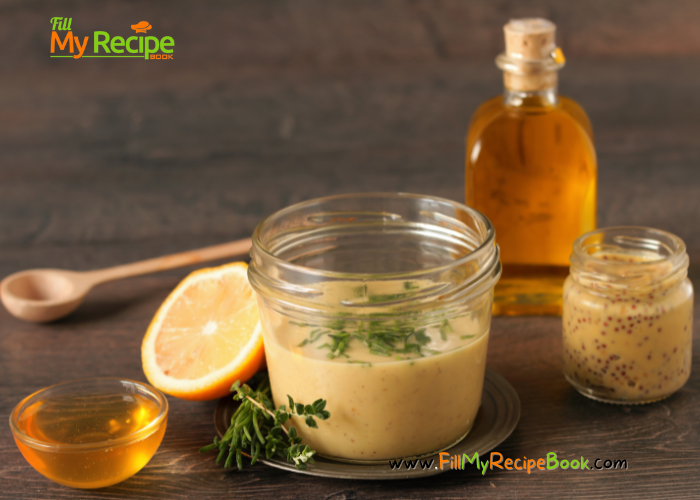 fried-calamari-with-wasabi-mayo
Although fried calamari isn't really a Japanese dish, it is still a popular food that Japanese people love to eat. The actual Japanese part of the recipe is the wasabi mayo, which is a delicious dip that goes perfectly with the fried calamari.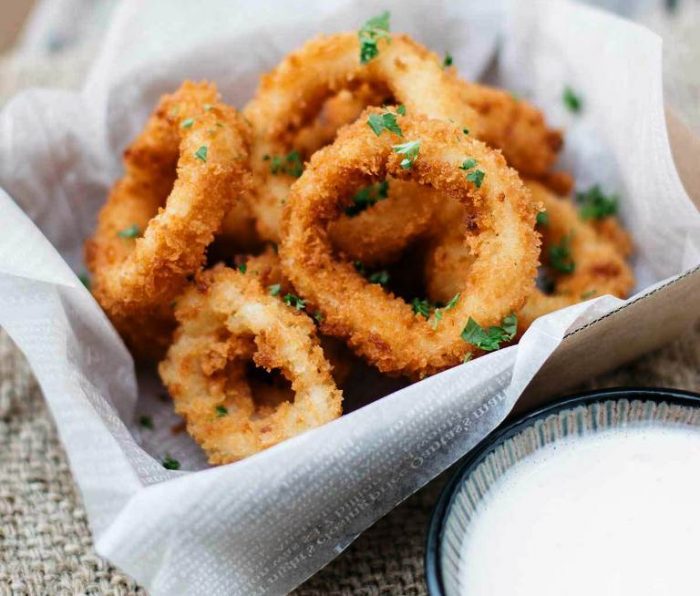 Fresh, crispy squid dunked into this beautifully bold harissa mayo – perfect for feeding a crowd.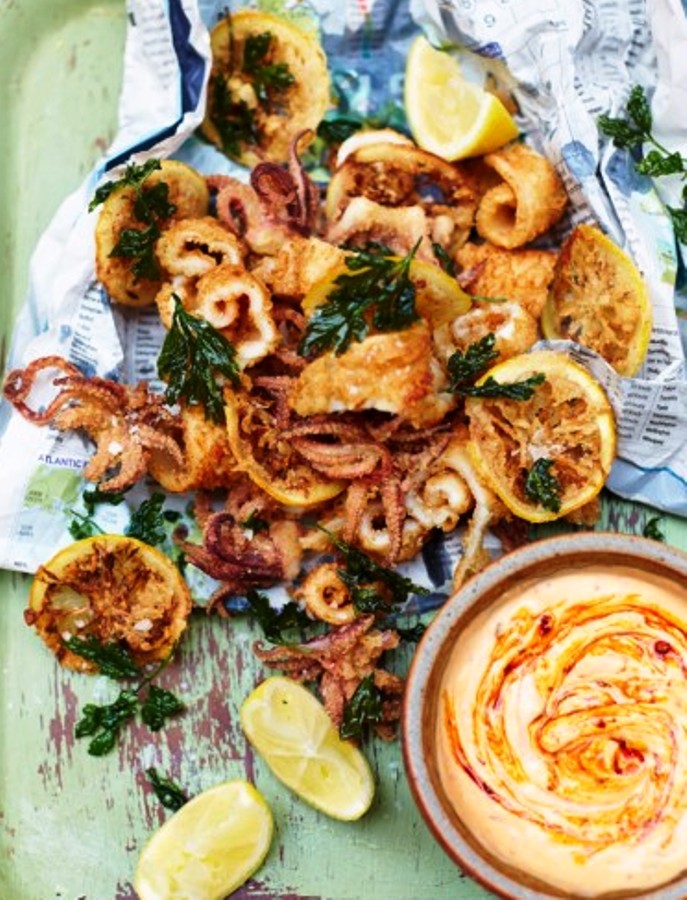 Buttermilk-fried-calamari-lemon-aioli
Fried battered calamari is an easy to prepare a snack that will please almost anyone. This version is a little different, marinating the calamari in buttermilk and frying them in seasoned flour. Instead of marinara sauce or tartar sauce, this buttermilk fried calamari is served with lemon aioli, a tart, and creamy sauce for this appetizer. Planning a girl's night, bbq, or just a casual dinner at home? Whip these up in no time and they're sure to be a crowd-pleaser!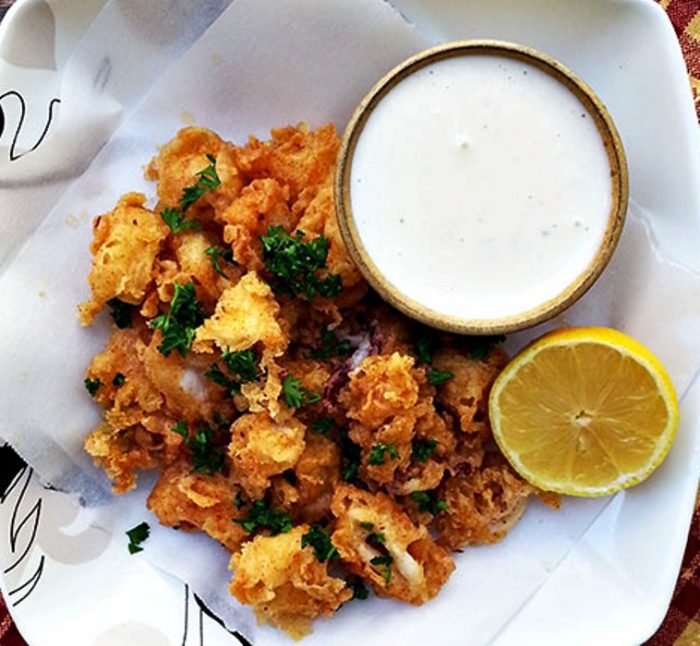 Crispy-fried-calamari-gluten-free
Calamari-fritti-with-pepperoncini-aioli.
How many of you have ordered fried calamari at a restaurant and then been kinda disappointed that you did? You know what I mean– those tough and rubbery rings that are either completely lacking in taste or smell like they were hanging out in the fishery a little too long? While I hold out hope for getting really good calamari at a restaurant at some point, I decided that it was time to try making it myself and see if I could squeeze a little something more from the squid.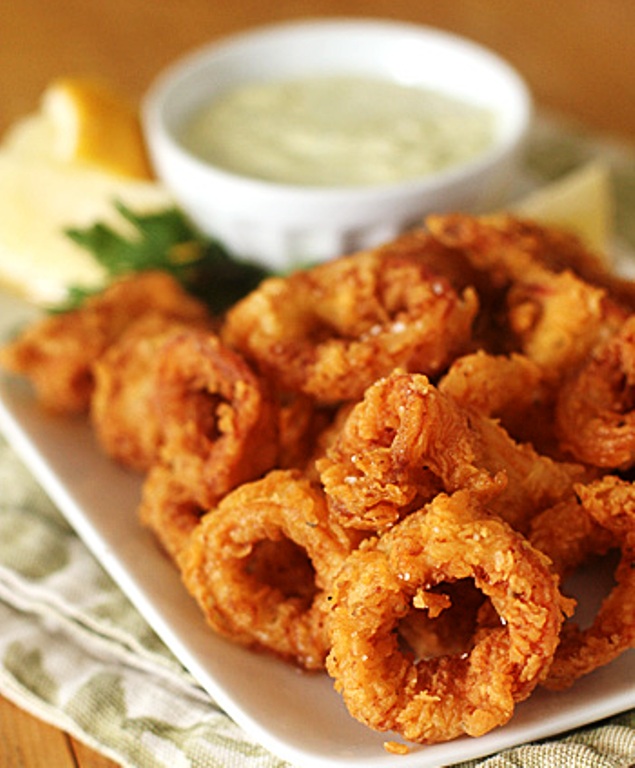 Salt-and-pepper-baby-squid-with-chilli-lime-aioli
To the basic aioli recipe I added chopped up pickled jalapeno chillis, chopped coriander (cilantro), a dash of lime zest and lime juice and served it with these crunchy baby squid tentacles.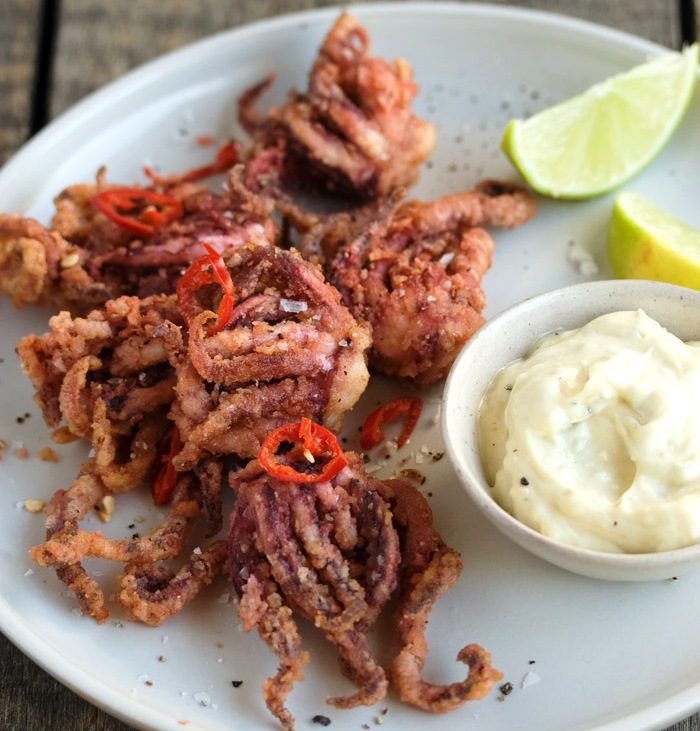 Thai-calamari-with-sweet-chili-sauce
This Thai version of fried calamari is crisp and seriously delicious—and you won't believe how simple it is to make. If you're a fan of Greek calamari, you'll love this recipe.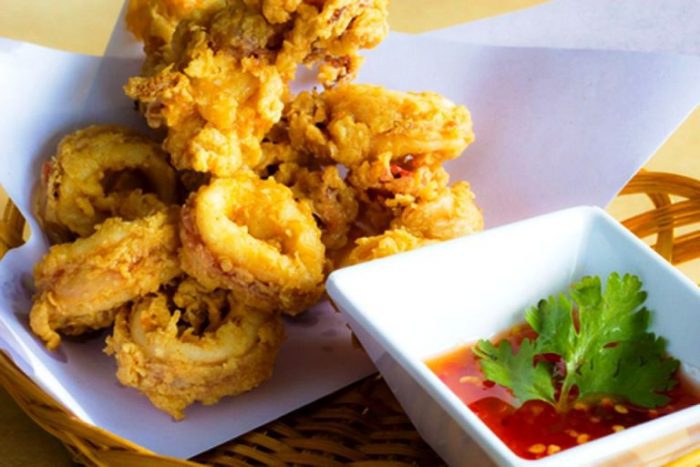 Recommendations.
Here are more recipe ideas to create with calamari or squid. —-> 8 Best Sautéed Calamari Recipes and —-> 7 Scrumptious Baked Calamari Recipes