Creamy Potato Salads, for a side dish. Tangy potato salad made for a braai or holiday meals ready to eat.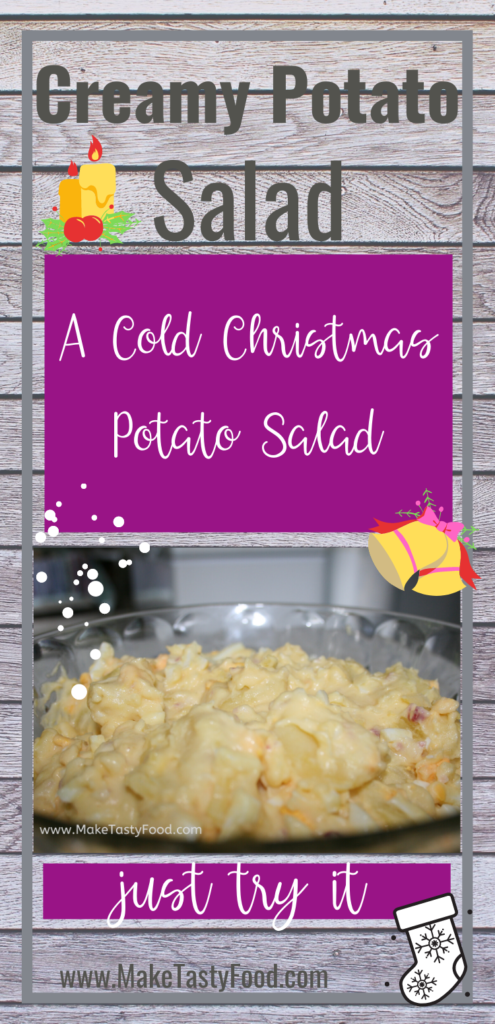 Creamy Potato Salads.
A favorite potato salad always made for the Christmas season. This creamy potato salad keeps well refrigerated. A large bowl can be ready for any meal, to be added as a side dish. Other dishes are, Tasty Curry beetroot chutney. Mustard Curry Green Beans and cold meats, all from left overs from a main meal. Even toasted braai sandwiches. The three bean salad is absolutely yummy.
When you Braai or BBQ Grill this Juicy Grilled whole lemon chicken, this dish would be amazing. What about some crunchy coleslaw salad as well. Don't forget the simple tomato and onion salad and sauce.
How to.
Boils some potatoes, as many as you need for a large or medium dish. Add salt, or garlic if preferred, but don't over boil them.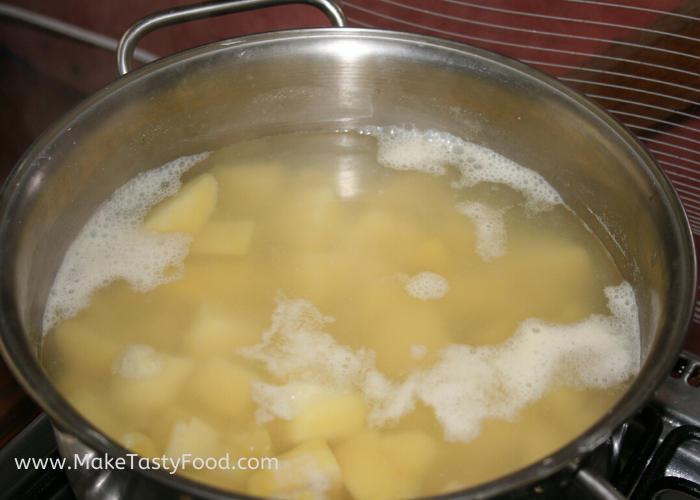 Boil at least 4 eggs.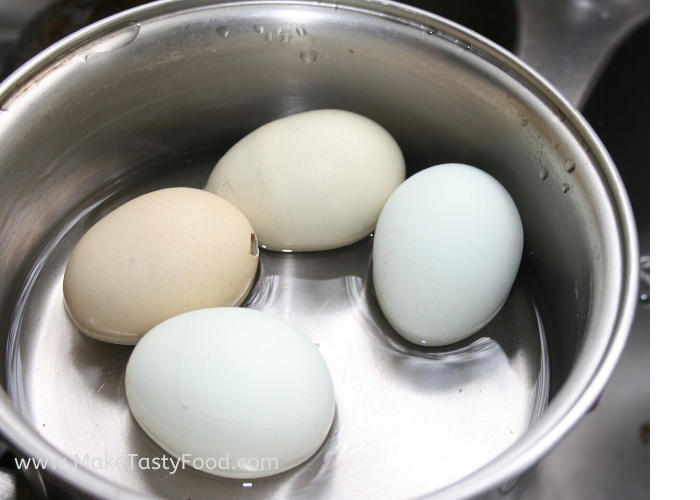 Chop onions finally, and the red ones will give some color in the salad.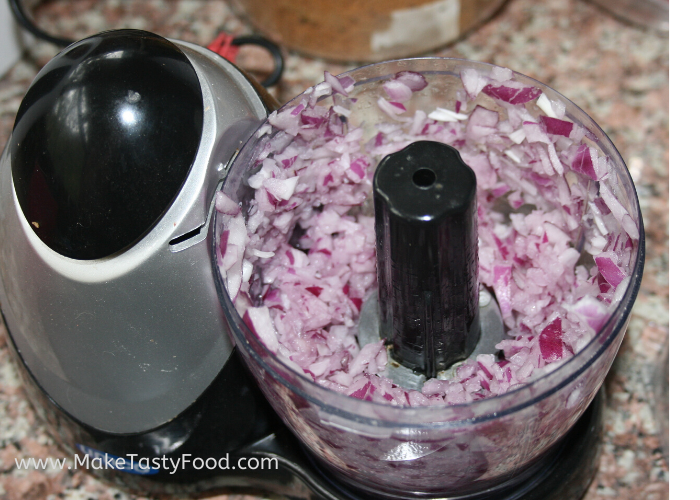 I used a plastic lunch tin with a little water and added the boiled eggs. Shake the eggs a little till they are almost pealed. Cut boiled eggs with slicer and turn and cut into smaller pieces.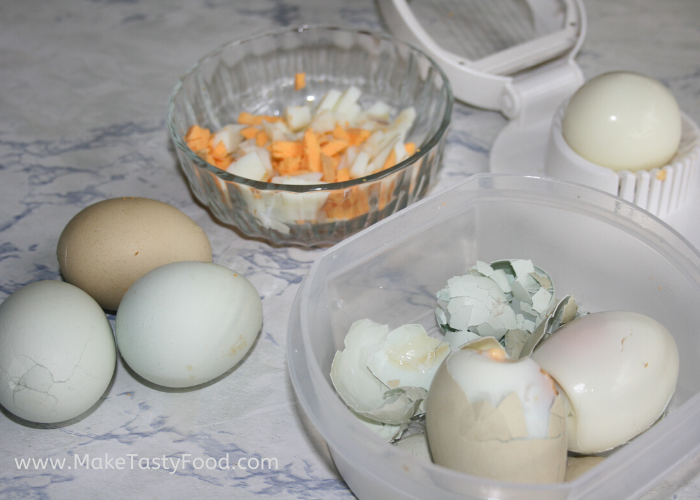 Drain the cut boiled potato, add a teaspoon of mustard to mayonnaise.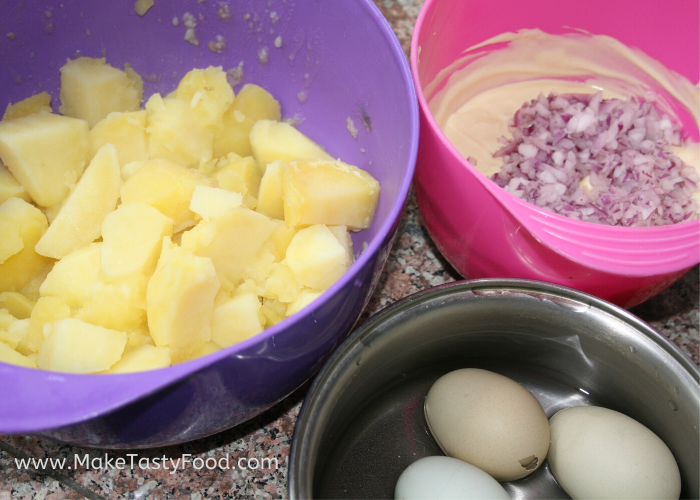 Add the onion and fold it in.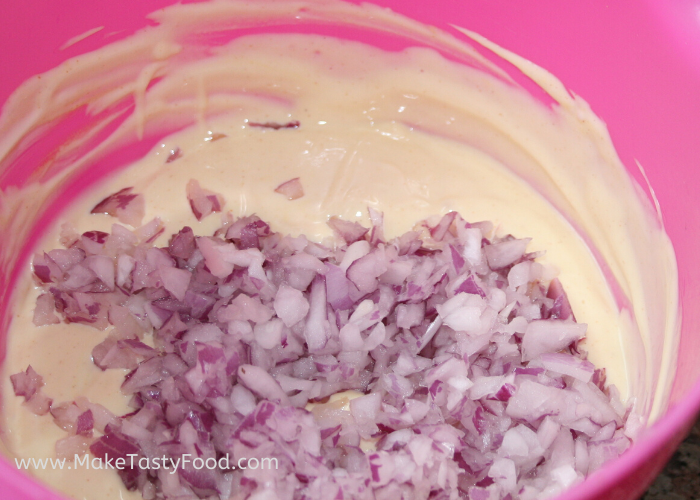 Then add the hot potato, so that the potatoes will soak up the mayonnaise. Then the chopped eggs and fold in.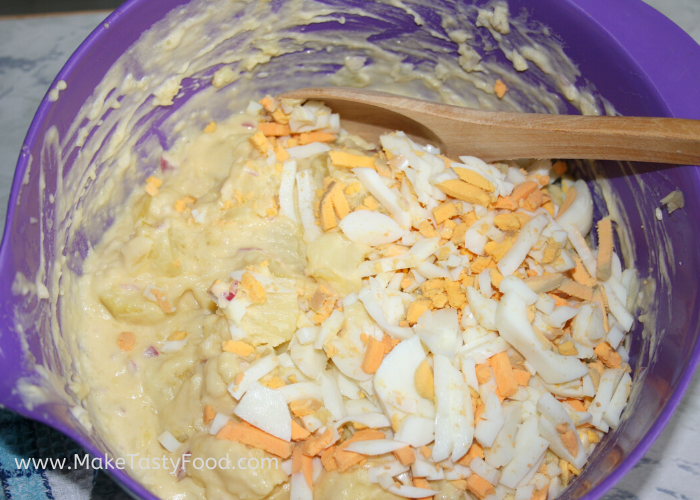 Fold all together without mashing the potato.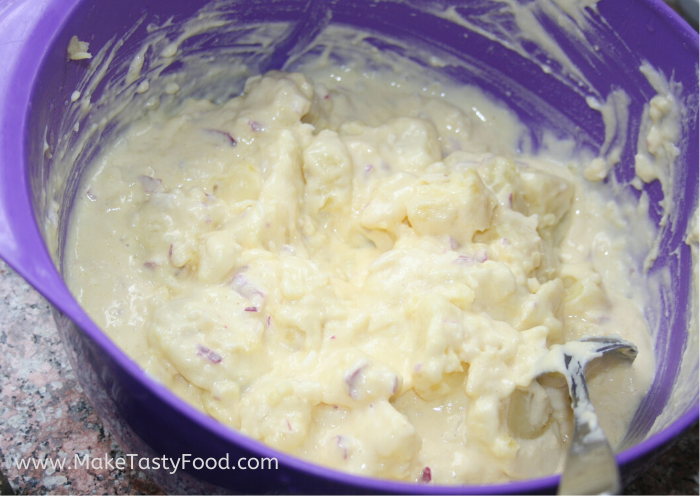 Leave to cool and keep covered in the fridge. Ready to eat.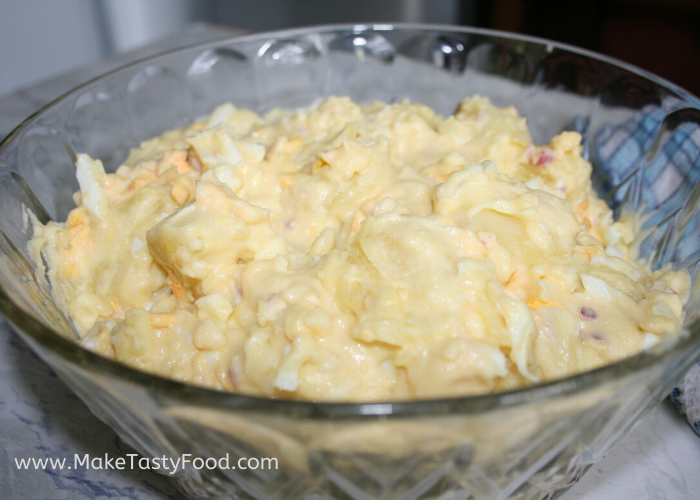 To choose more salad and Side Dishes view more here. As well as No Bake Stove Top Recipes.
Make a braai menu with these side dish ideas.—–> 11 Braai Side Dishes Ideas
Try these amazing delicious vegetable recipes. —-> 24 Easy Veggie Side Dish Recipes
Print
Creamy Potato Salads
Creamy Potato Salads, for a side dish. Tangy potato salad made for a braai or holiday meals ready to eat.
Prep Time:

15 mins

Cook Time:

15 mins

Total Time:

30 mins

Category:

salad
Ingredients
6

potatoes peeled. ( or boil with skins on and then peal)

2

red onions
Teaspoon of mustard
Himalayan salt
Teaspoon garlic flakes

500 g

mayonnaise

4

eggs boiled.
Instructions
Boil the potatoes in water, till soft.(but not to soft)
Add salt and garlic to water.
boil the eggs with the potatoes till done, about 5 min. ( or separate)
Chop up the onions finely
Cut with egg slicer the boiled eggs
With the mayonnaise add mustard. mix
When potatoes are ready add them to the mayonnaise and mustard mix while hot.(the potato will absorb the mayonnaise)
Then fold in the onion and chopped egg.
Leave to cool.
Cover and keep in the fridge when needed.
Keeps for a few days.
Notes
A Homemade Christmas holiday salad to keep in fridge for a few days. 
Keywords: Creamy Potato salad
Download some FREE Printables as well that would help in the kitchen.