19 amazing salad recipes ideas that may be eaten for a filling breakfast or lunch as a side dish. Recipes have veggies and fruit and meat.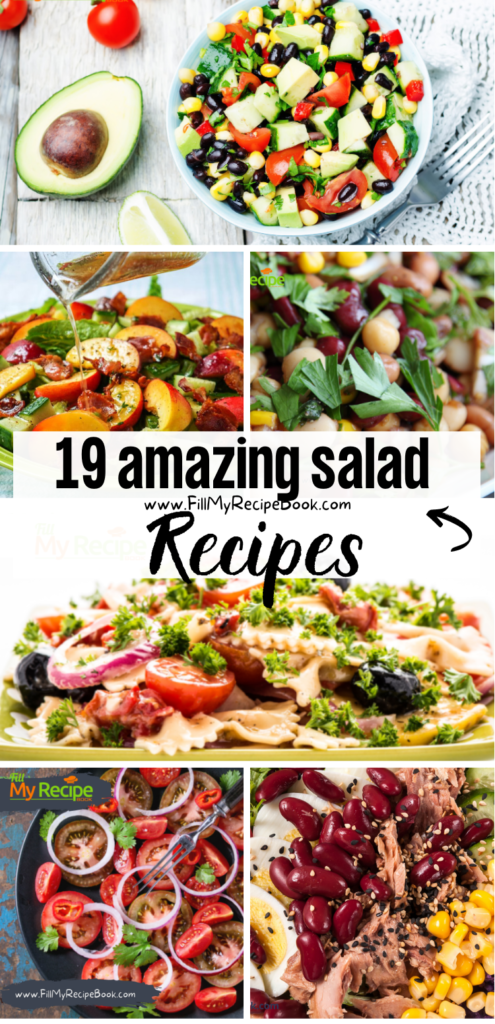 19 amazing salad recipes
Sharing amazing salad recipe ideas for cold side dishes or a filling breakfast. Salads with pasta and vegetables and fruits with nuts and dressings for each one. Simple tomato salad and creamy potato salad for any occasion. Side dishes for many meals wether its braai or BBQ or oven baked meals.
(click the highlighted heading or image for the recipe)
Creamy Potato Salads, for a side dish. Tangy potato salad made for a braai or holiday meals ready to eat.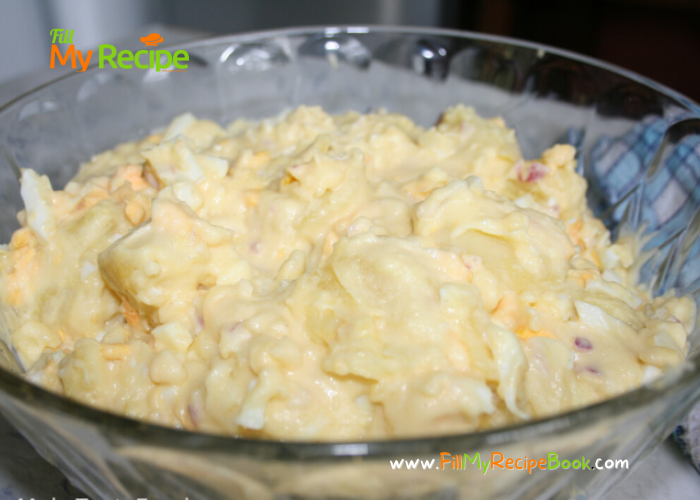 A simple pasta salad with a few ingredients or left overs ingredients with a tasty mayonnaise dressing.
Simple Tomato and onion salad with spiced balsamic sauce. A salad idea for a braai or barbecue that could be added to a curry dish or meals.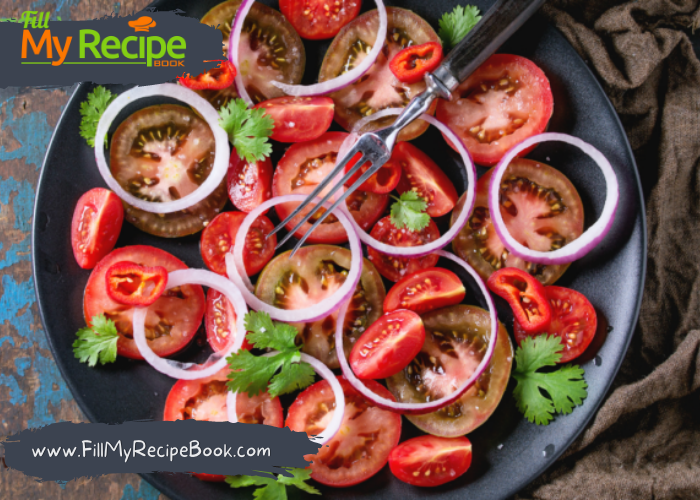 A Filling Homemade Chicken Salad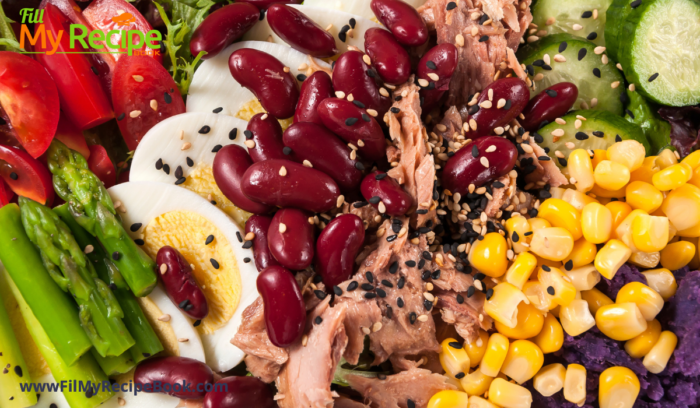 Crunchy Coleslaw Salad to add to the salads for the holidays. An easy salad for Christmas lunch with some roasted meats, served cold.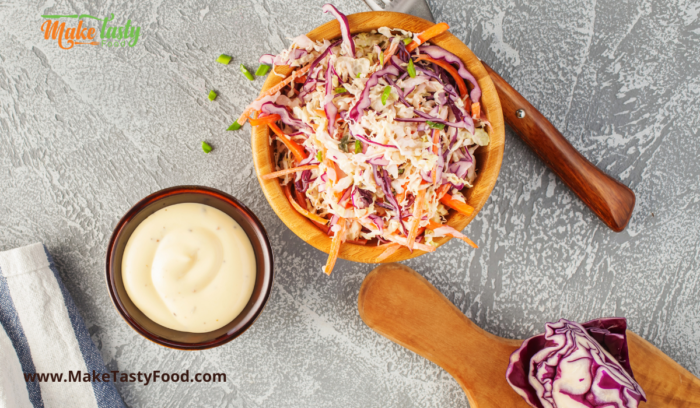 Three Bean Salad and sauce is such an easy dish to make. With onion, celery, and parsley mixed with the three different beans.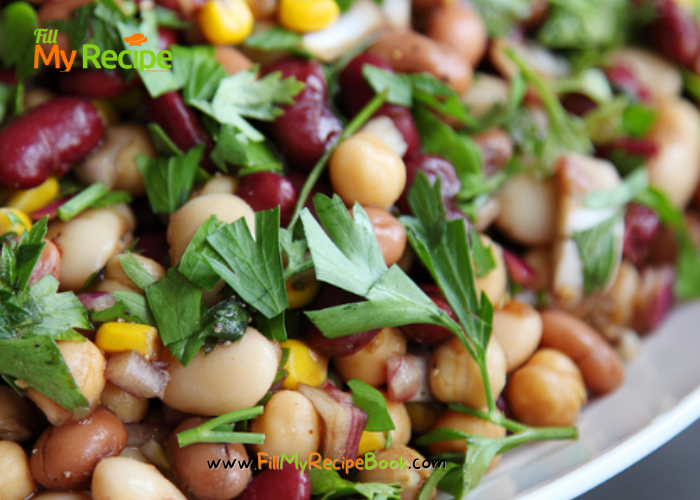 Mustard Curry Green Beans, a favorite for the family. As this can be used for a side dish or salad.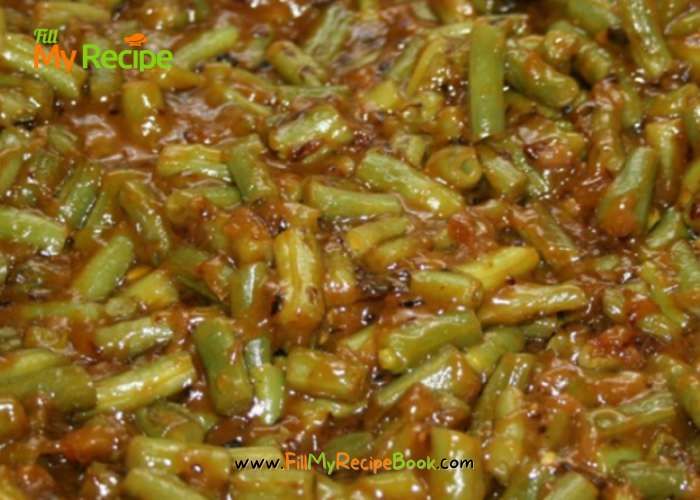 Tasty Curry Beetroot Chutney to bottle for holidays. A great useful beetroot light curry chutney recipe that can be used as a side dish and as a salad.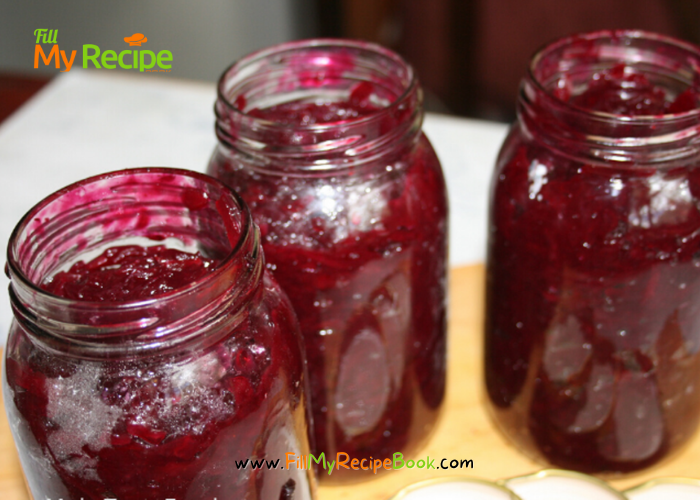 Corn and Black Bean Salad with avocado and lime dressing. An easy and very tasty cold side dish to have with meals or dinners for family.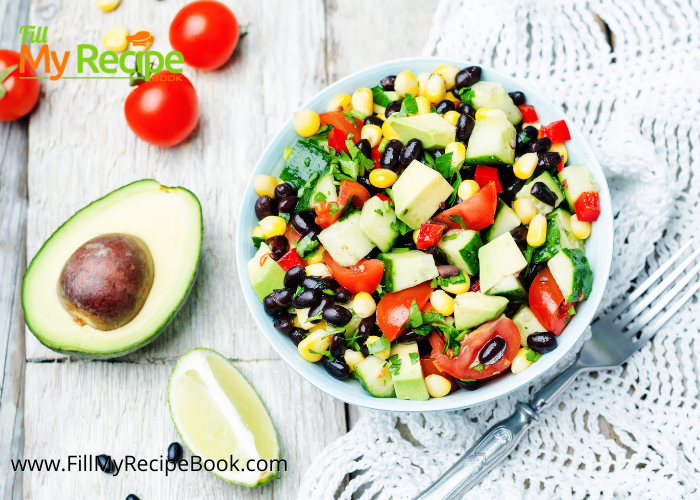 Honey lemon vinaigrette on bacon and peach salad
A vinaigrette recipe that goes particularly well with salads that contain summer fruits and berries.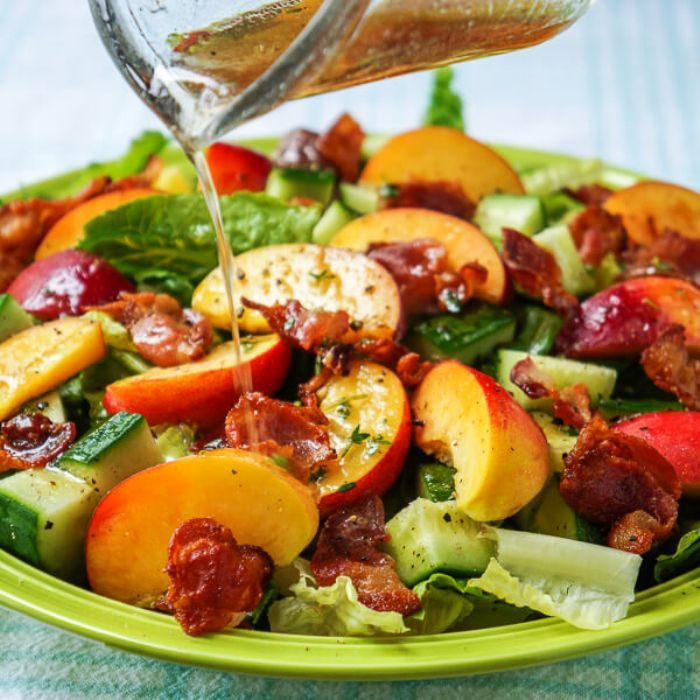 Delicious lemon linguine pasta with pan-fried garlic asparagus and creamy feta cheese.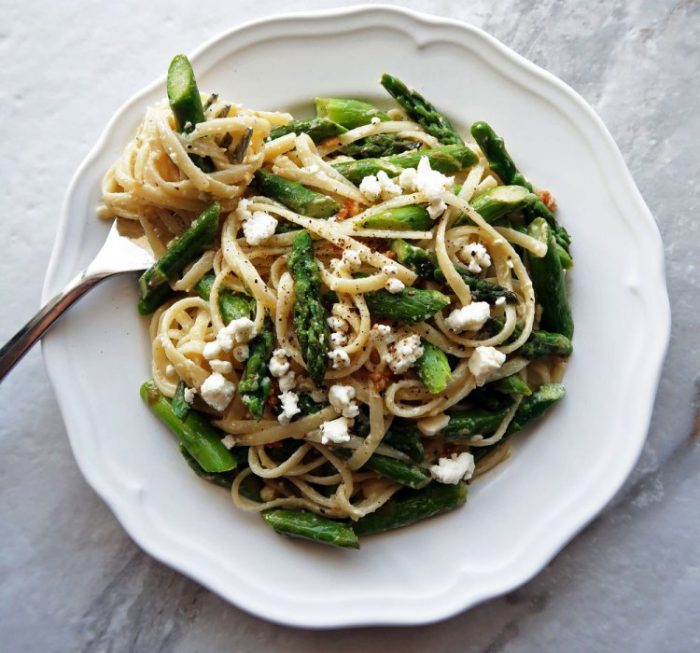 Smoky grilled balsamic and garlic marinated mushroom skewers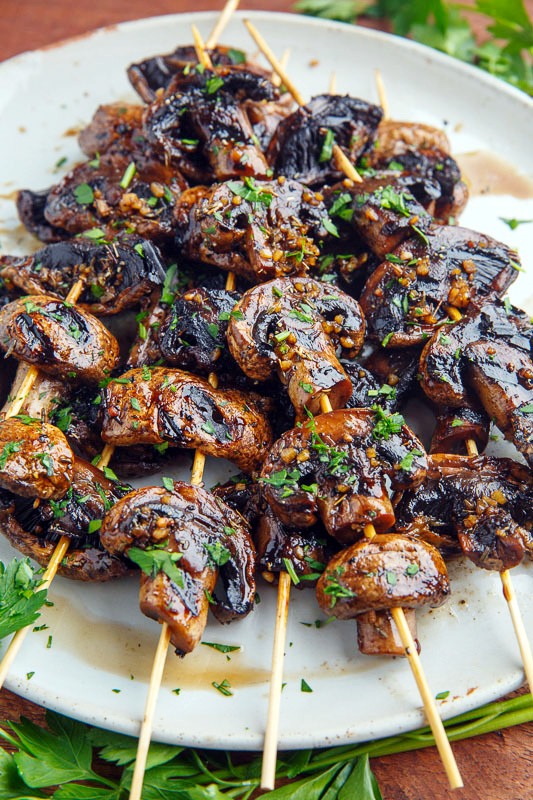 Lentils are one of my favourite things to eat, I have them several times a week. Each different type of lentil (red, brown, green, black etc.) carries different qualities, meaning you can fit them in to nearly any meal.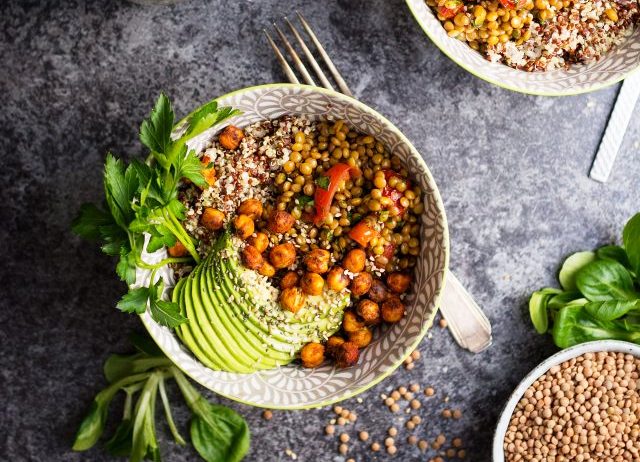 A Crunchy Detox Salad loaded with cruciferous vegetables (detox foods and immune boosting foods) that are rich with antioxidants and anti-inflammatory benefits to help detoxify your body.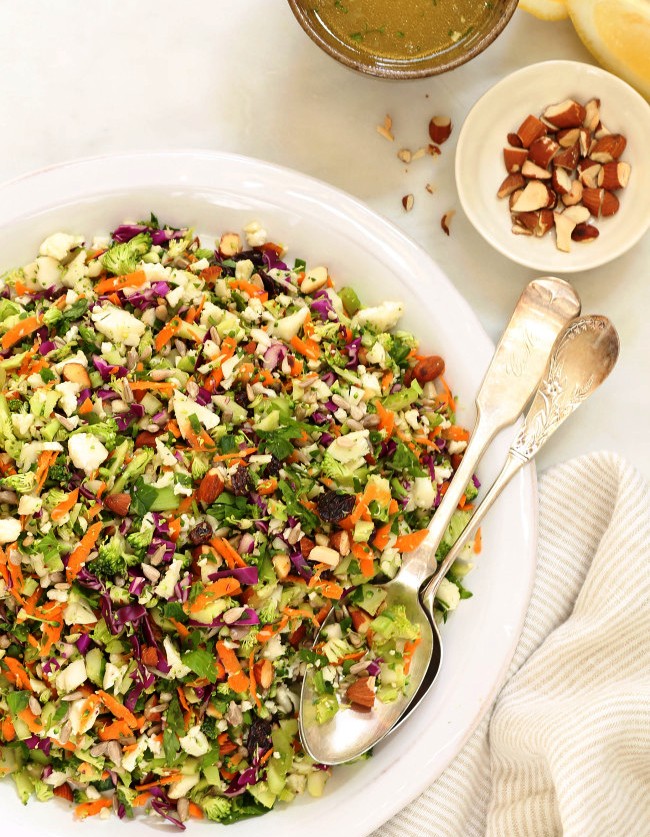 This Kale Quinoa Salad packs a nutritional punch! Quinoa, blueberries, and avocado bring lots of flavor to this healthy make ahead lunch salad.
A Breakfast BLT Salad eaten anytime of the day really.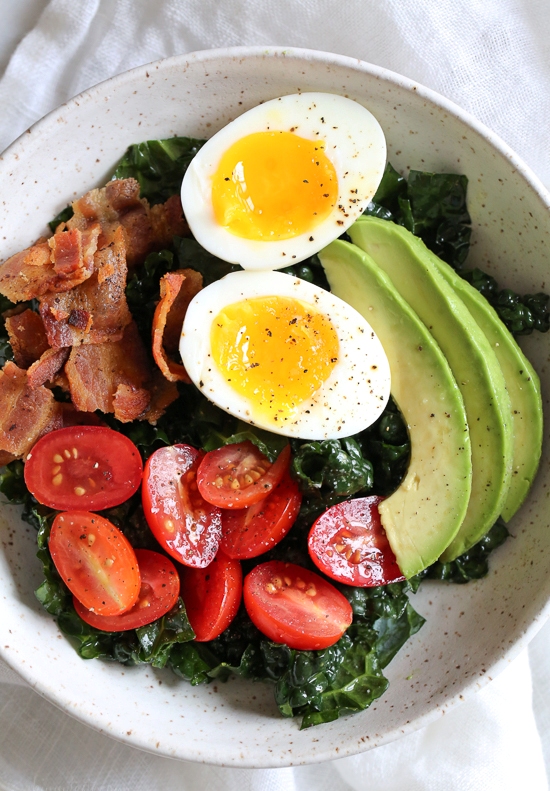 A tuna salad that can be served as a side dish with dinner.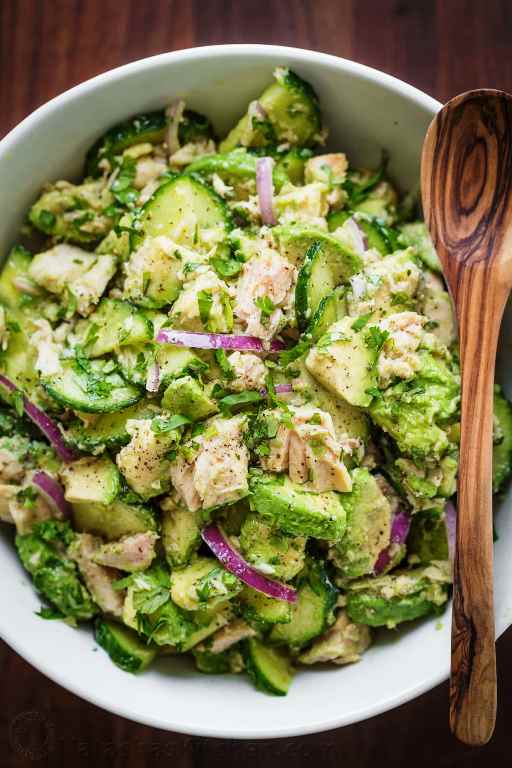 Mexican style avocado egg salad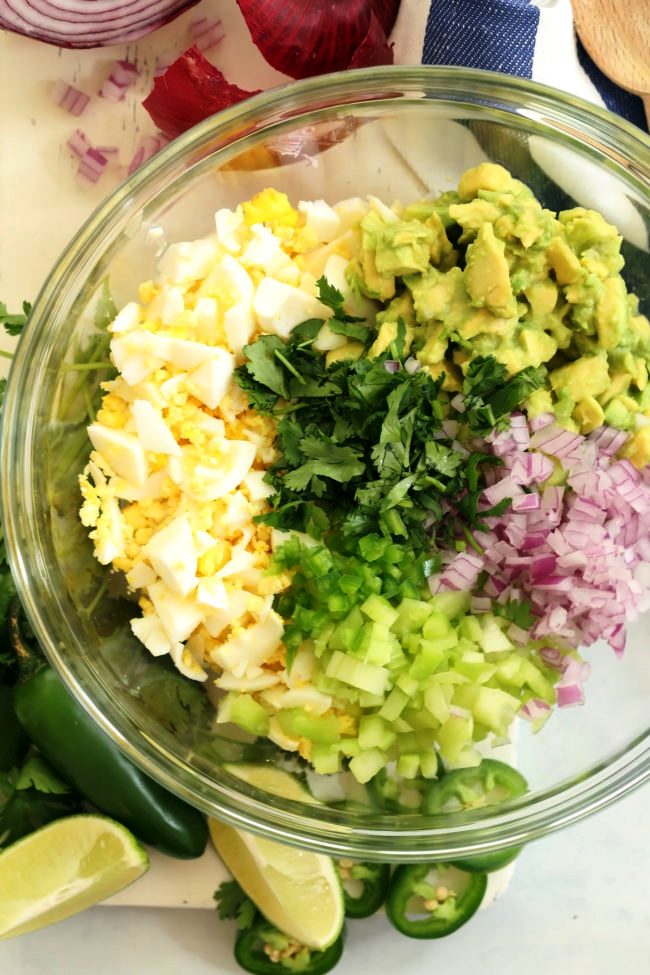 Grilled cilantro lime chicken salad with a mango salsa
Cilantro lime chicken salad with a mango and avocado salsa.