Quick Easy Corn-Chowder soup that warms and comforts us on cold and rainy days. This recipe only requires basic ingredients from home.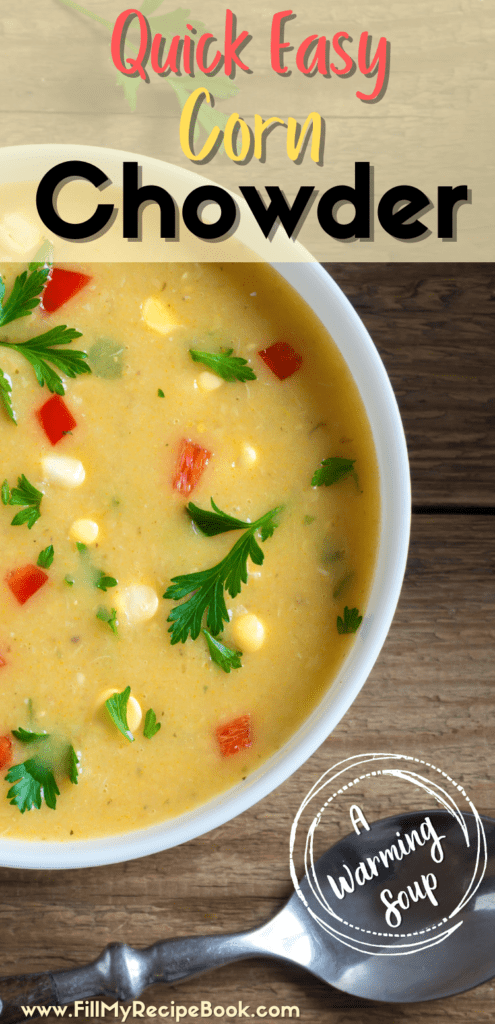 Quick Easy Corn-Chowder soup
The soup aisle of the supermarket provides many cream soup options – chicken, celery, mushroom, asparagus, broccoli, cheddar – that can provide the base for a hearty chowder or soup. Try any one of them, or a combination of them, in the recipe below.
Ingredients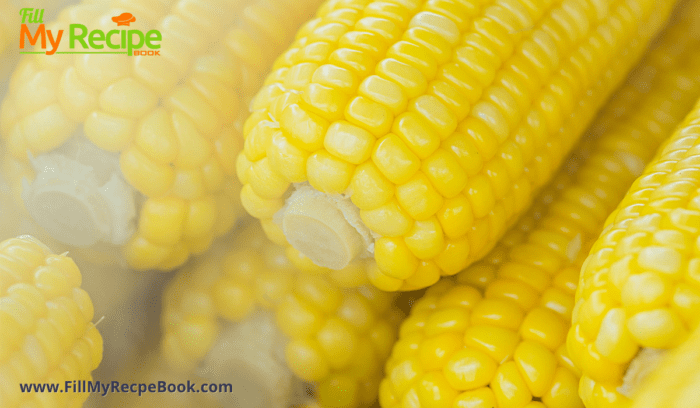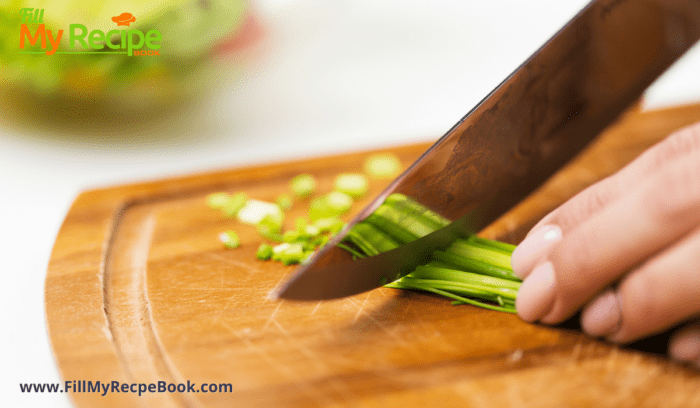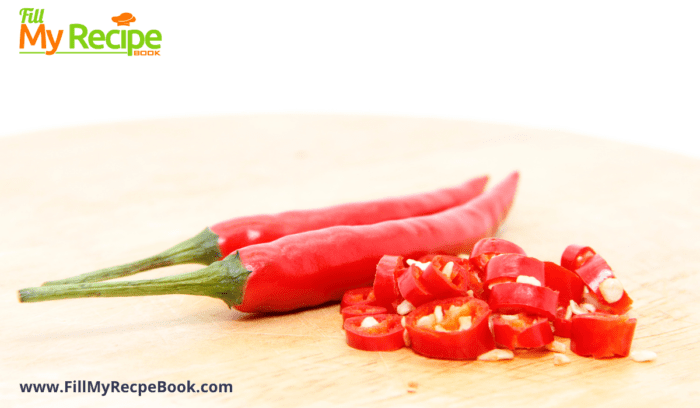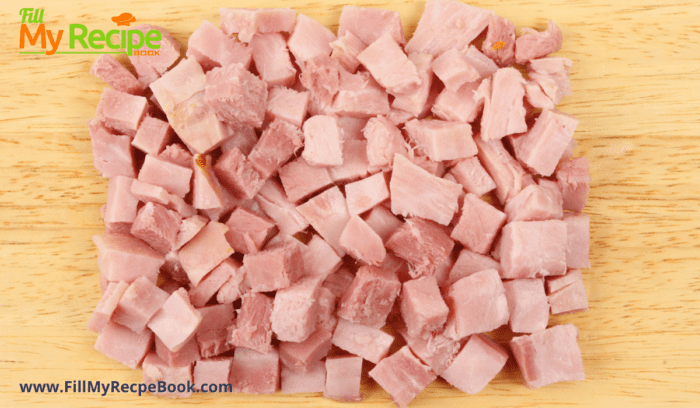 Bacon is an important ingredient in soups that add to flavor and brings that tastiness as well.
Make this quick and easy corn chowder soup with a few ingredients, warmed up in a pot. Simmered for thirty minutes.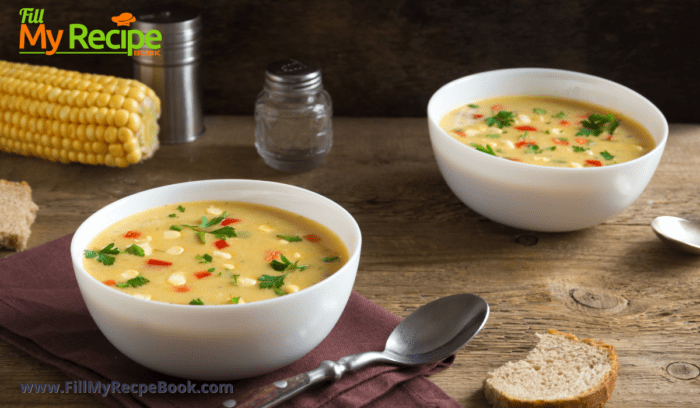 Serve this warming corn chowder in a bowl with some fresh bread or rolls.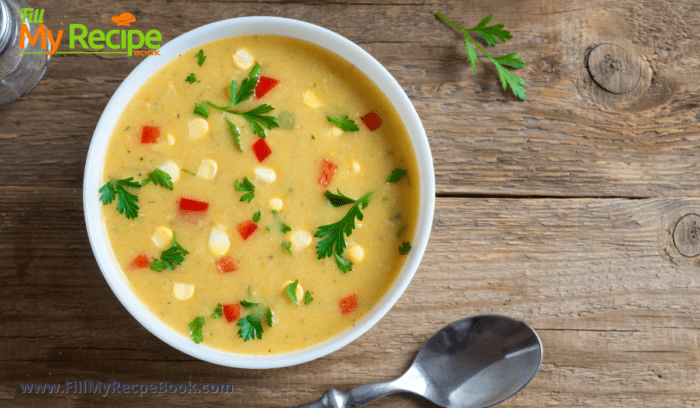 With the Fall and cold rainy days that occur its always great to have an easy and quick soup recipe ready to whip up.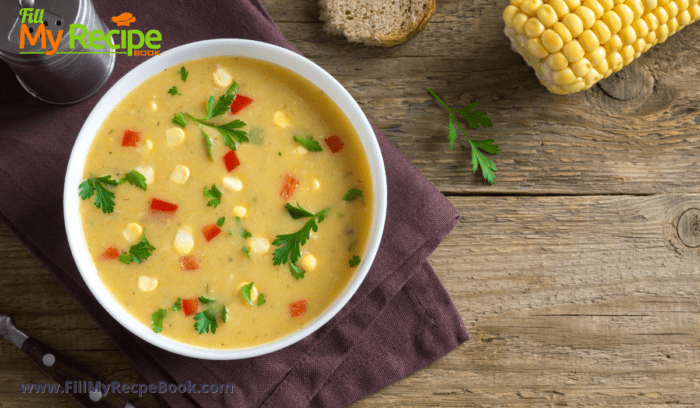 With the ingredients in this chowder as per recipe, this will make it very tasty.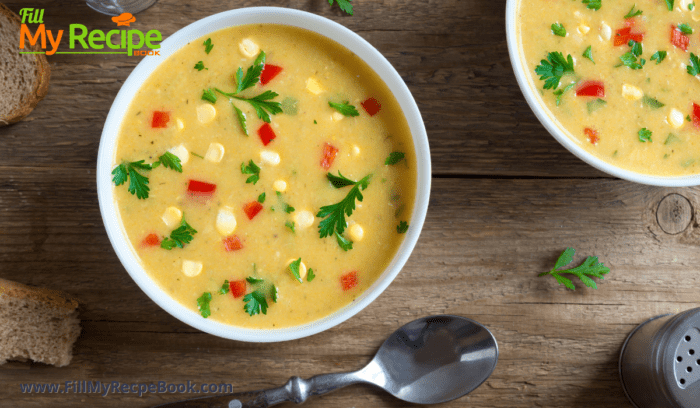 Go ahead and make this easy quick corn chowder soup for a filling and warm meal.
Get more soup recipe ideas —–> 15 Easy Vegetable Soup Recipes
These are simple ideas that can be made with left overs —–> 21 Easy Meatless Monday Recipes
Quick Easy Corn-Chowder
Ingredients
10 oz. can of cream of celery soup

10 oz. water

10 oz. milk

1 Tbsp. of chicken or vegetable bouillon powder

Salt, pepper, cayenne pepper (finely chopped fresh )

2-3 slices of ham (cubed)

1-2 chopped green onions

1 c frozen corn (thawed)
Directions
In a large pot, whisk together soup, water, and milk. Warm over medium heat, whisking occasionally.
Add the remaining ingredients, stir and bring the soup to a boil and serve or let simmer on low heat for 30 minutes or more.
Notes
Add more or less of the ingredients according to preference, i.e., add more water for a thinner soup or more corn for more substance. Chopped celery also makes a nice addition.
For more substance, add an extra 1/2 cup of milk and 1/2 cup of water as well as 1 cup of prepared macaroni and cheese.
Soups are most delicious when made homemade with tasty fresh ingredients. Especially when you need to make a quick and easy soup, for a cold day that you are not prepared for.
A few more links and recipes to try for homemade soups.