15 Easy Vegetable Soup Recipes ideas for you to create. Vegetable and chicken and poor mans soups to cook, as well as 3 bean chili soups.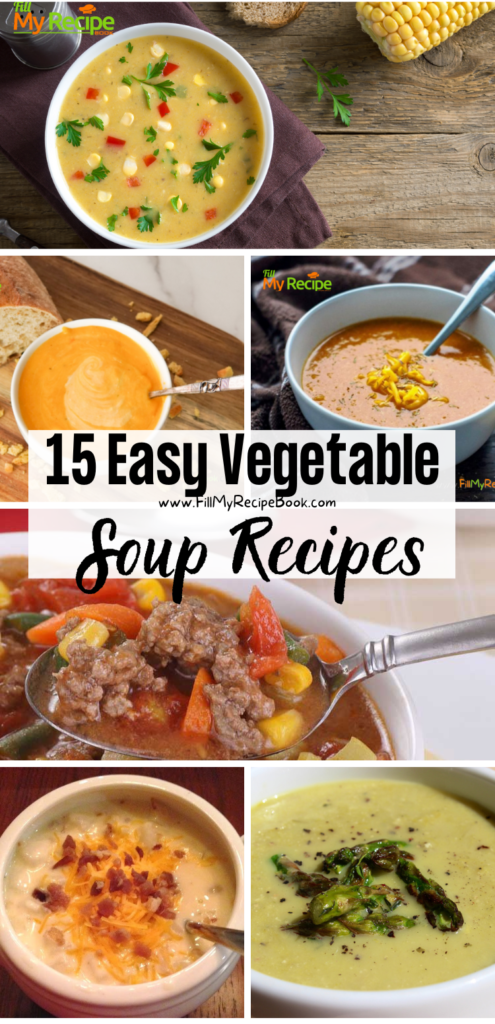 15 Easy Vegetable Soup Recipes
Here we share easy vegetable soup recipe ideas for you to create. Not do they have vegetables in but meats and pasta and a poor mans soup recipe. Healthy homemade recipes to die for.
(click the highlighted heading or image for the recipe)
Quick Easy Corn-Chowder soup that warms and comforts us on cold and rainy days. This recipe only requires basic ingredients from home.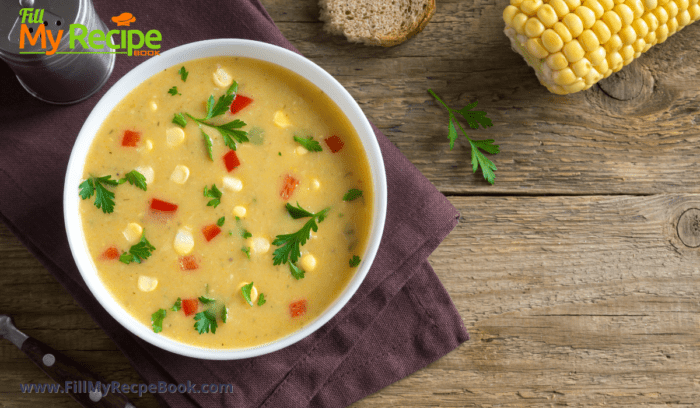 Tasty Butternut Squash Soup. Oven Roasted Butternut and onion soup blended with sour cream and garlic and spices with a vegetable broth.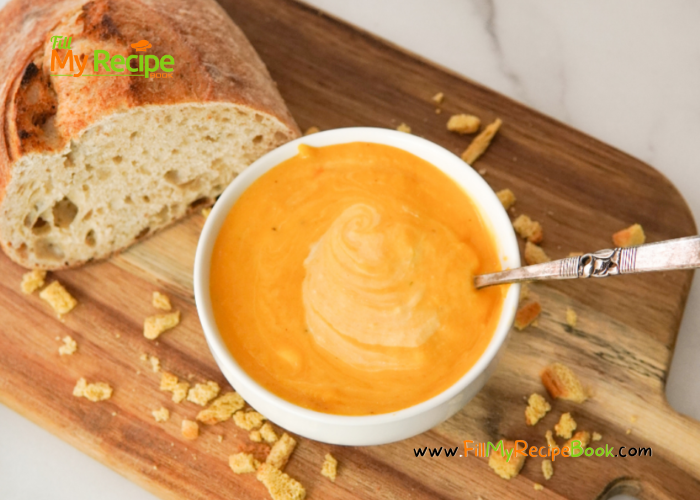 Tasty Minestrone Soup to make on cold days that will satisfy those hungry tummies and serve it with some cut pieces of bread or buns.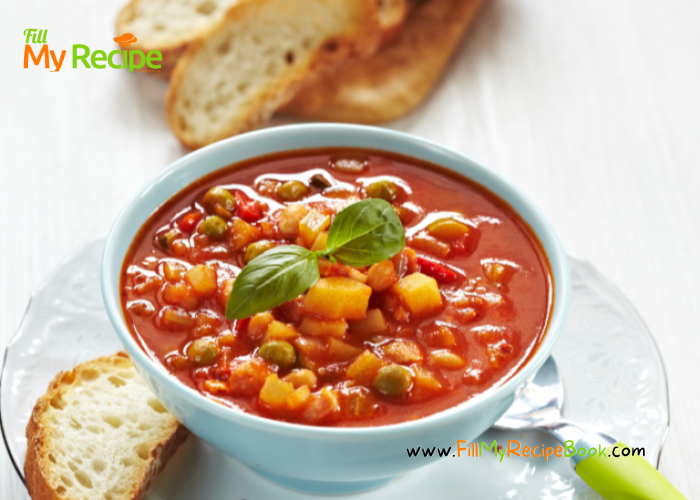 3 Bean Chili Soup in Instant Pot
3 Bean Chili Soup in Instant Pot. Made on a winters day this vegan or vegetarian chili soup will warm you and its a versatile 3 beans soup.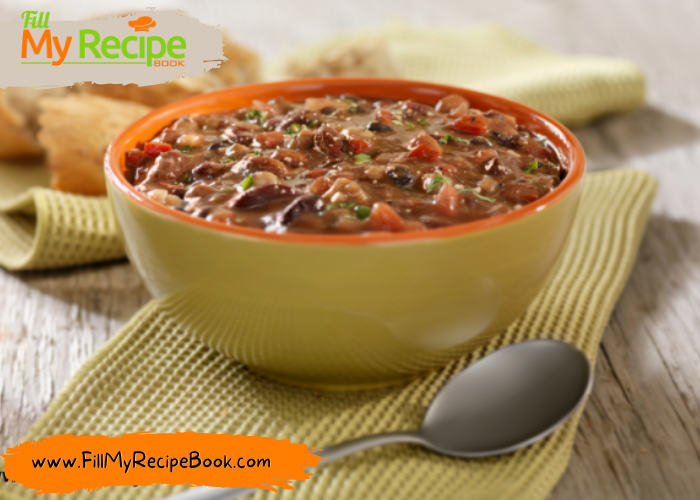 A Homemade Chicken Noodle Soup recipe. This chicken soup helps when ill with colds and flu, its not a myth its nutrition for your body.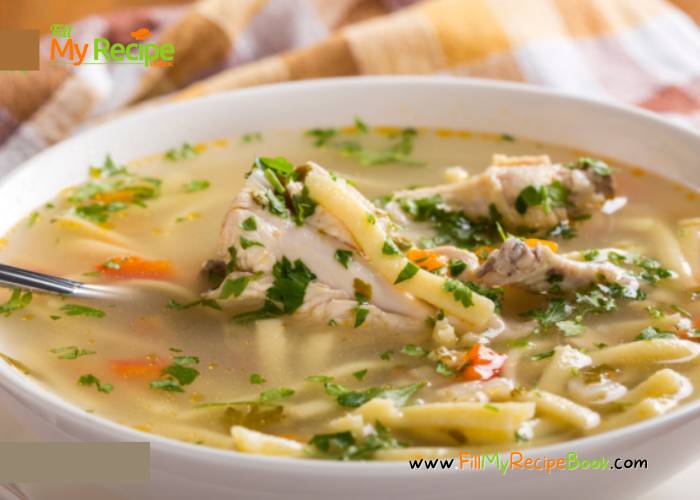 Roasted Tomato and Cheddar Soup
Roasted Tomato and Cheddar Soup. A wonderful and tasty warming tomato and onion and garlic roasted tomato and cheddar soup, for those winter days.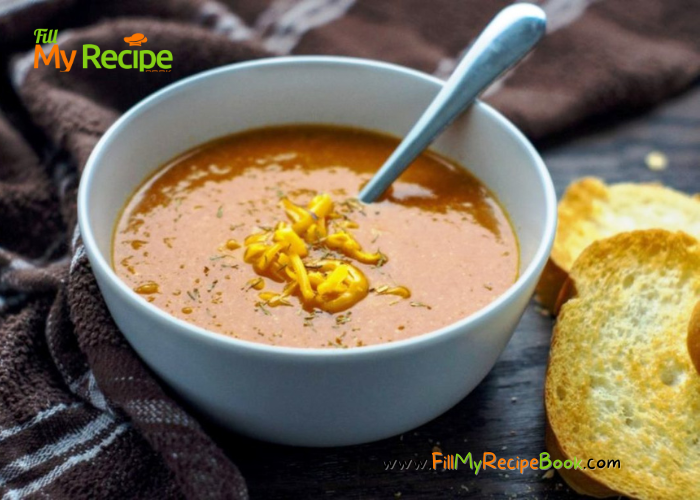 Crockpot Vegetable Beef Soup is full of savory ground beef and hearty vegetables. One of the easiest soups to throw together on a busy, chilly day, and always a family favorite.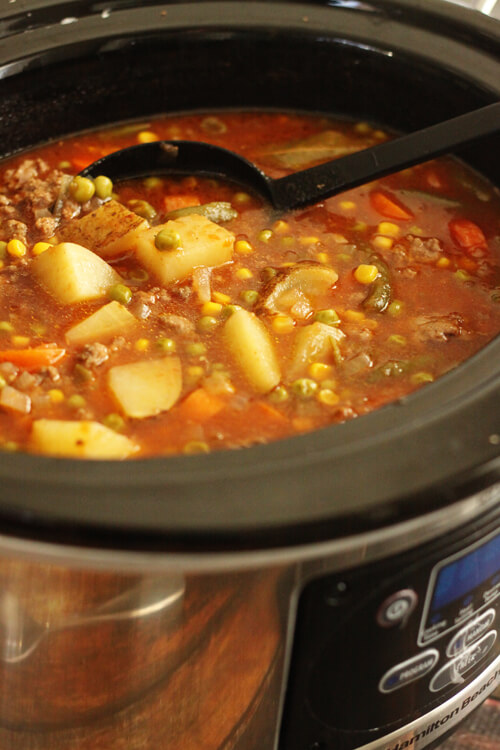 Poor Man's Soup is a recipe that, at its core, is about stretching a grocery budget. But it's also so delicious that it has remained on our meal plan rotation even as our grocery budget has grown.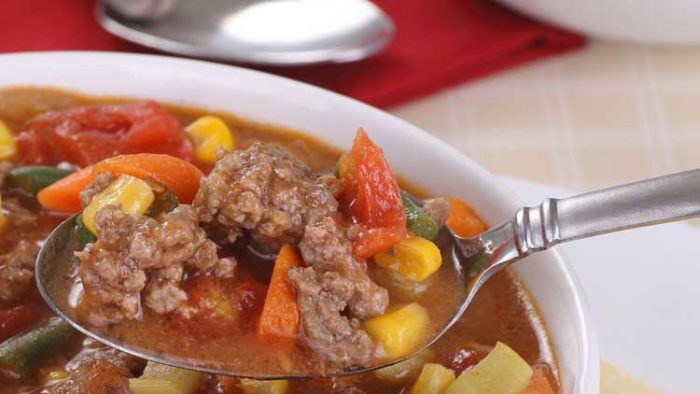 Quinoa vegetable soup with kale
This hearty soup is exactly what I need. It's brimming with fresh veggies and warms me right up.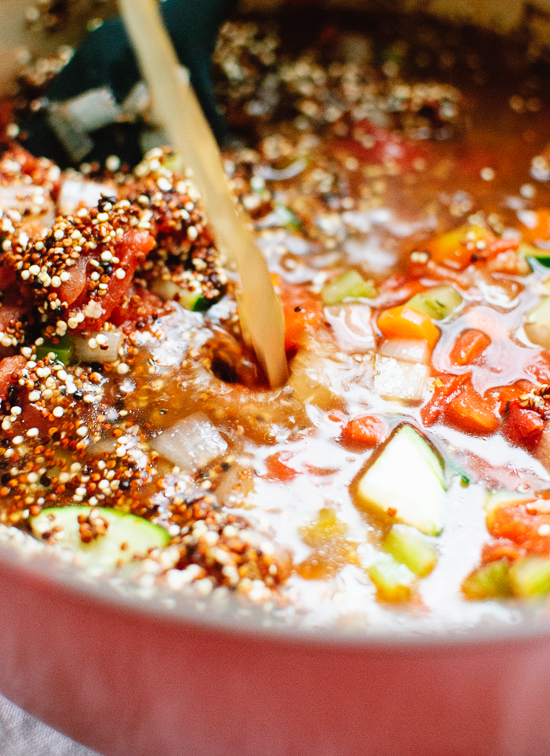 It was exactly what I was looking for. Rich, creamy and filling. Perfect for a cold winter night.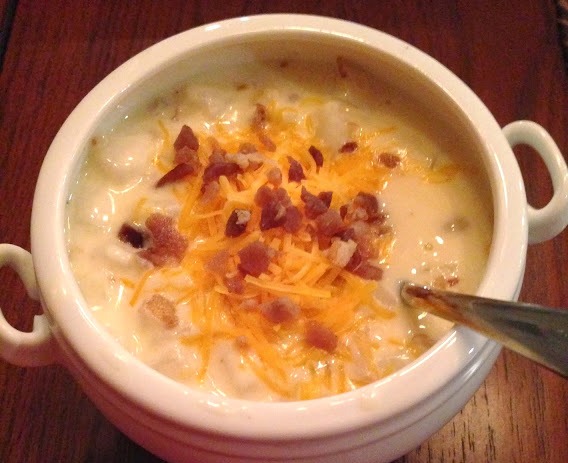 This vegan tomato basil soup was just perfect. It's super easy to make, incredibly creamy, and so comforting.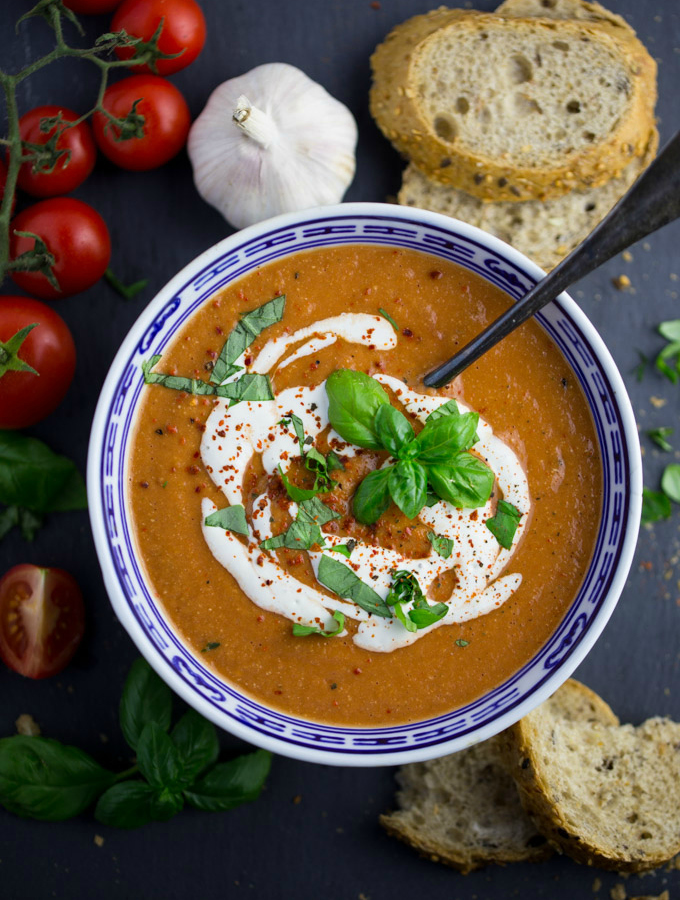 Tomato parmesan slow cooker soup
Tomato Parmesan Slow Cooker Soup is a delicious vegetarian comfort food meal that the whole family will love.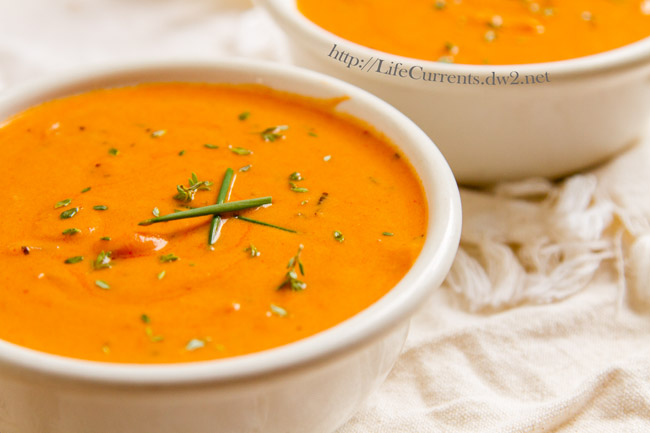 A roasted butternut soup, comforting, soothing, and healthy.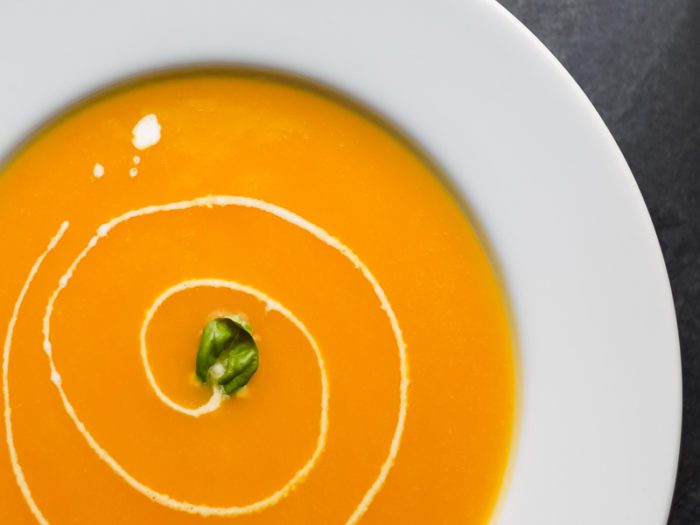 Low in calories but bountiful in taste, this soup is perfect for lunch or dinner and looks visually appealing when garnished with thin asparagus spears.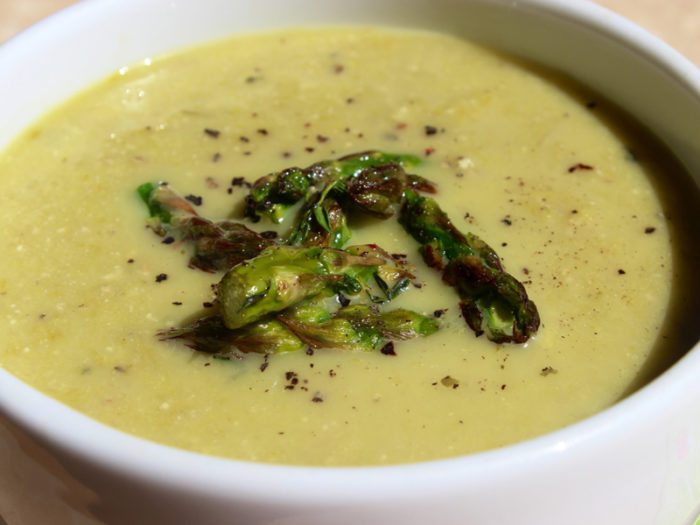 No vegetarian food blog would be complete without a proper lentil soup, though, so I perfected one of my own.