15 Easy Soup Recipes for the winter. Healthy roasted vegetable and chicken soups or chili bean soup and other supper or lunch meals ideas.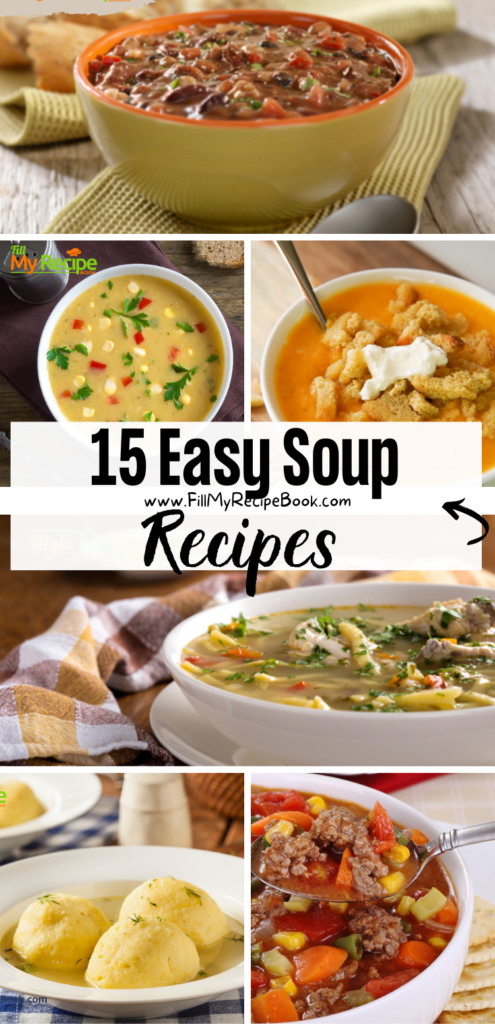 15 Easy Soup Recipes
Here we share easy soup recipe ideas for you to create for a warm and delicious meal. On cold days have a warm soup for supper or a lunch or a dinner. Healthy soup made with roasted vegetables and meats or beans. A Homemade Chicken Noodle Soup that will help you when you are sick. It is not a myth. Love the 3 Bean Chili Soup in Instant Pot with freshly baked dinner rolls. Many more for you to choose from.
(click the highlighted heading or image for the recipes)
Chicken Soup & Matzo Balls. There's no meal more soothing, warming, and filling than homemade matzo balls and real chicken soup.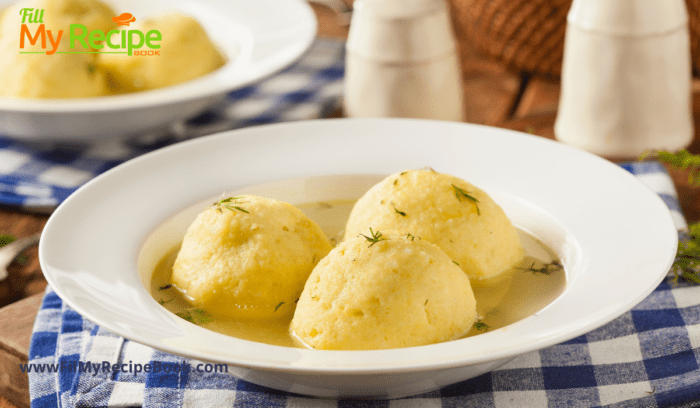 3 Bean Chili Soup in Instant Pot
3 Bean Chili Soup in Instant Pot. Made on a winters day this vegan or vegetarian chili soup will warm you and its a versatile 3 beans soup.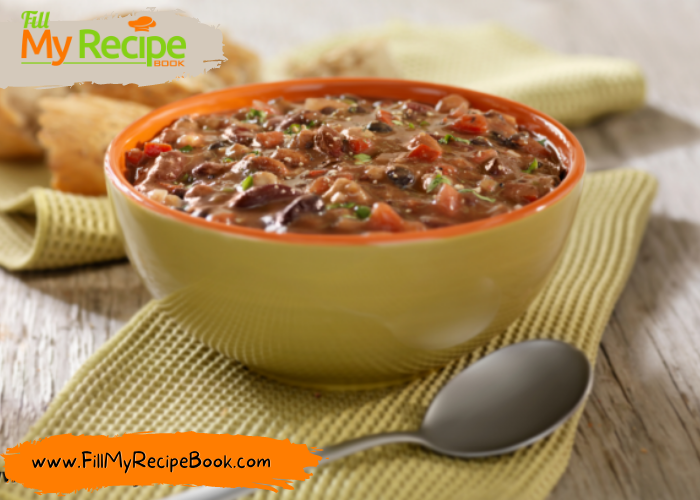 A Homemade Chicken Noodle Soup recipe. This chicken soup helps when ill with colds and flu, its not a myth its nutrition for your body.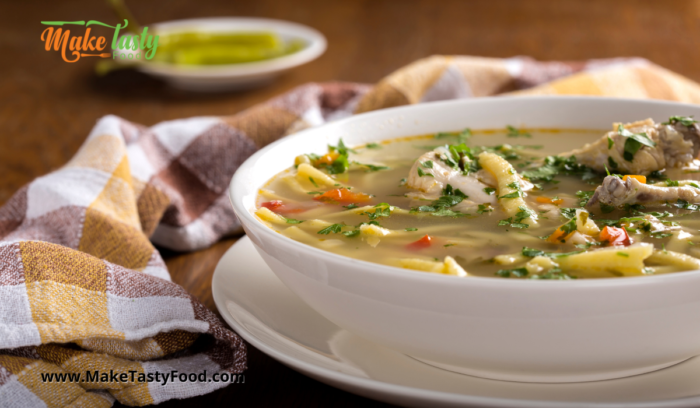 Tasty Butternut Squash Soup. Oven Roasted Butternut and onion soup blended with sour cream and garlic and spices with a vegetable broth.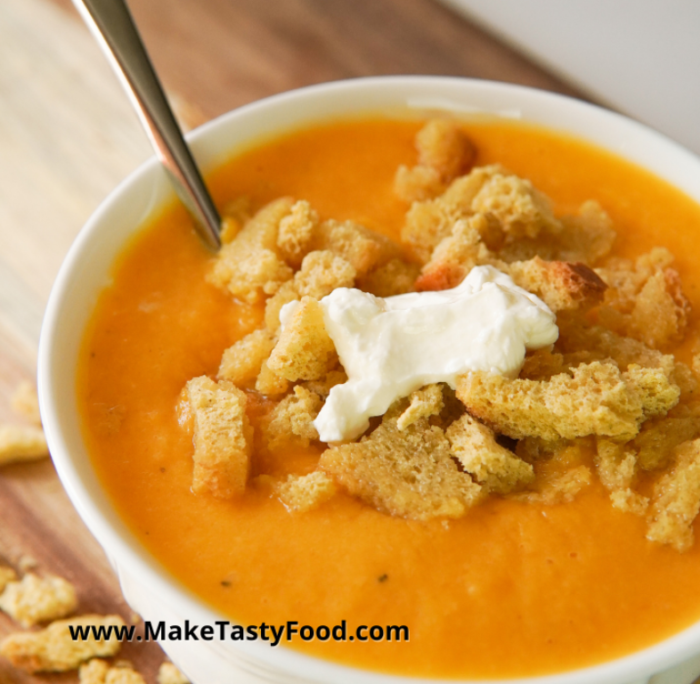 Easy Cheddar Filled Roasted Tomato Soup
Easy Cheddar Filled Roasted Tomato Soup. An easy recipe for those cold nights or days. Garlic, onion included and all blended in the soup.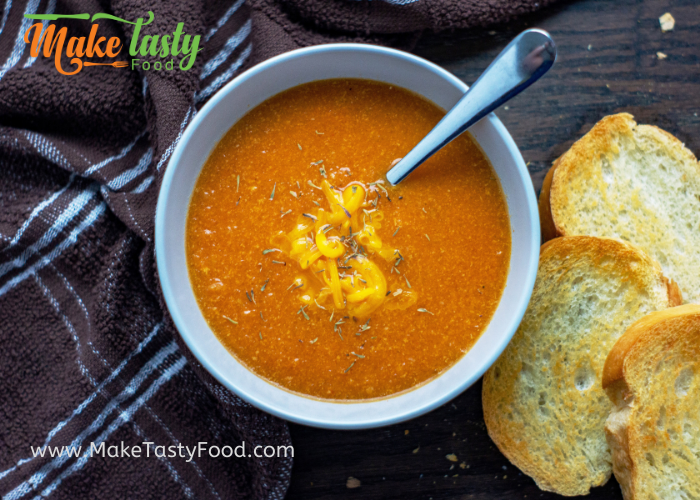 Quick Easy Corn-Chowder soup that warms and comforts us on cold and rainy days. This recipe only requires basic ingredients from home.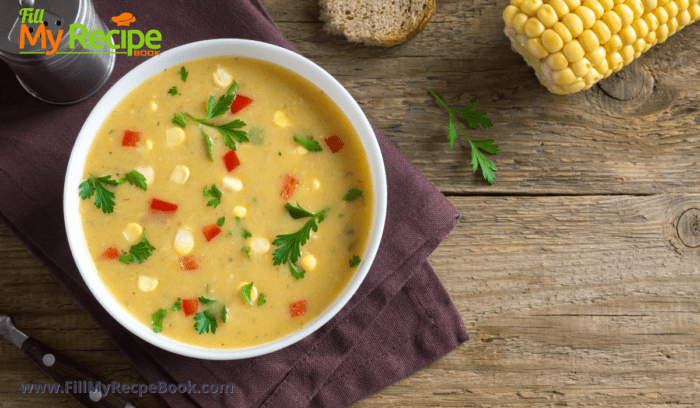 One-pot creamy tomato tortellini soup
Loaded with fresh herbs, diced tomatoes, and three-cheese tortellini! So easy you can even make it in your slow cooker.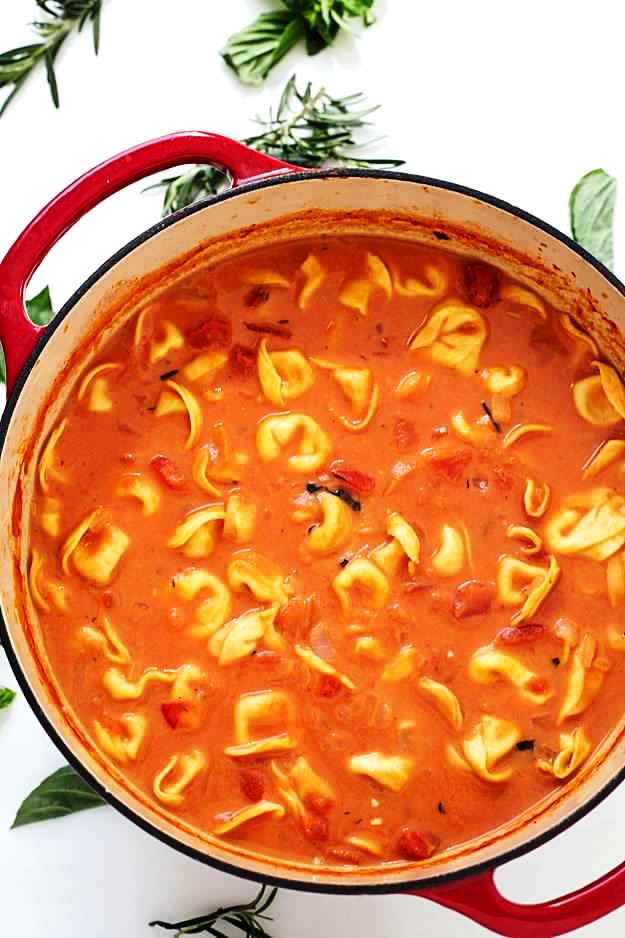 Poor Man's Soup is a recipe that, at its core, is about stretching a grocery budget. But it's also so delicious that it has remained on our meal plan rotation even as our grocery budget has grown.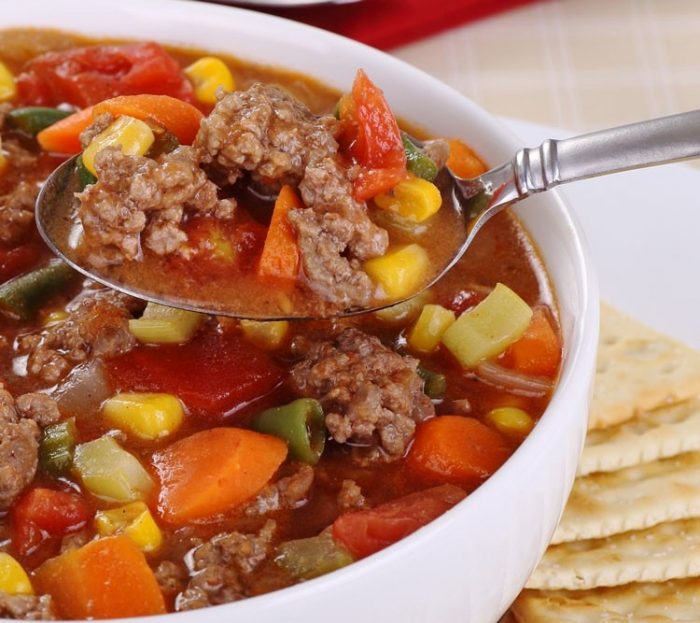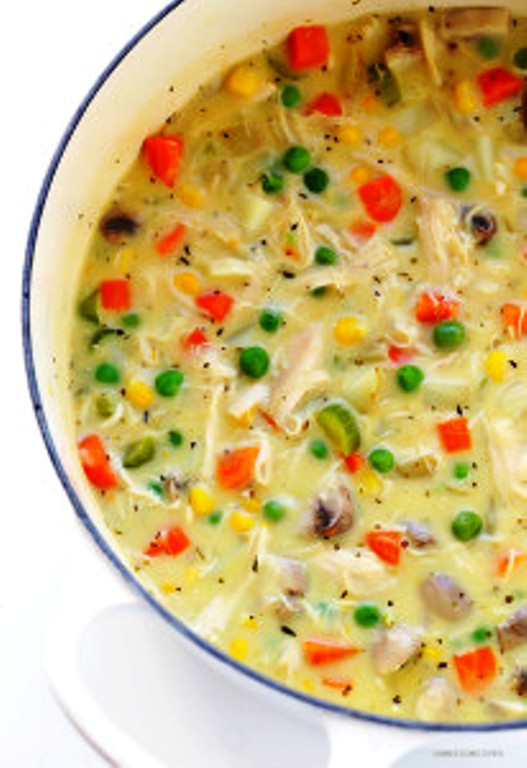 Broccoli cheese soup in the crock pot
The secret ingredient is sauteed onions — it really elevates this soup to the next level.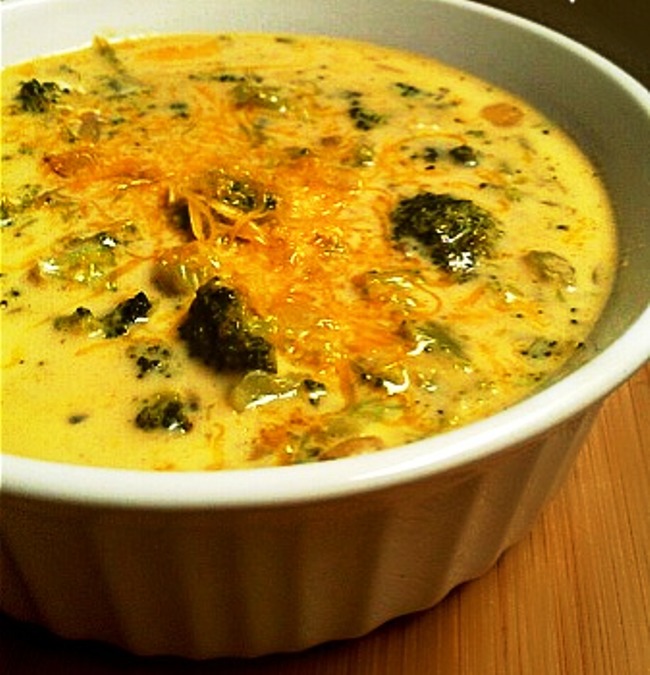 Butternut squash and apple soup
Butternut Squash & Apple Soup is a great belly warmer, and super easy to make! It's even good for you.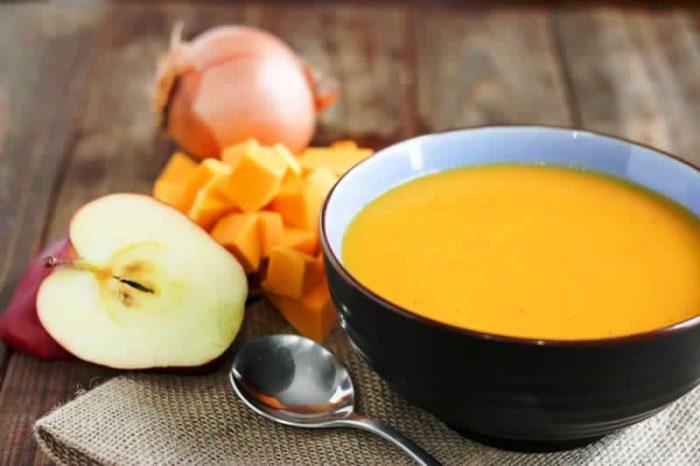 This Crock Pot Beef Stew has hearty pieces of beef and vegetables slow cooked in gravy. Serve with buttered rolls and you'll have one fantastic meal.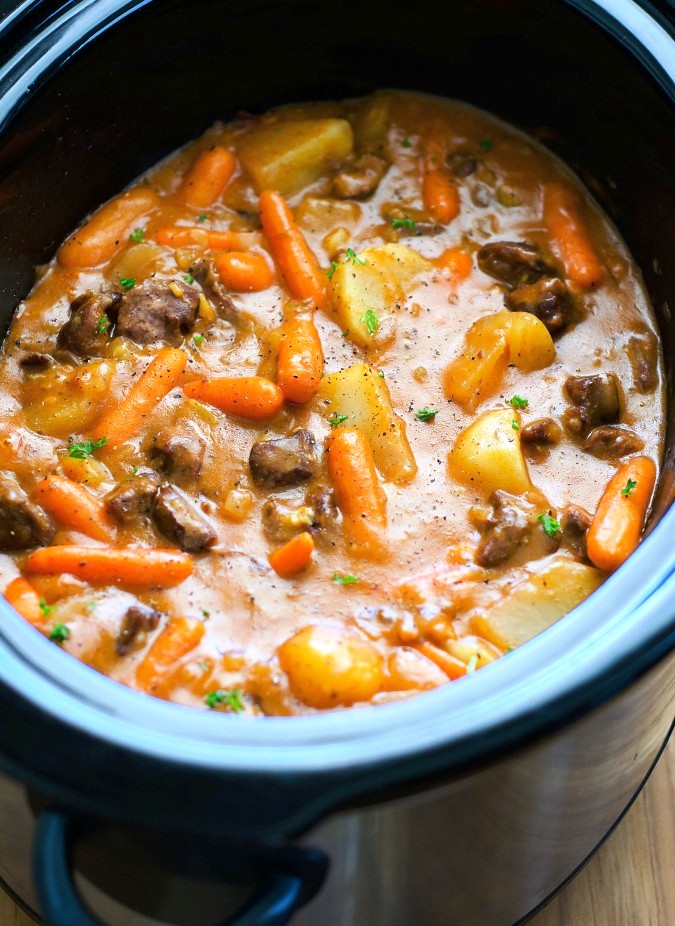 Creamy Tuscan Garlic Tortellini Soup
Creamy Tuscan Garlic Tortellini Soup is so easy to make and one of the best soups that you will make! Tortellini, diced tomatoes spinach and white beans are hidden is the most creamy and delicious soup that your family will love.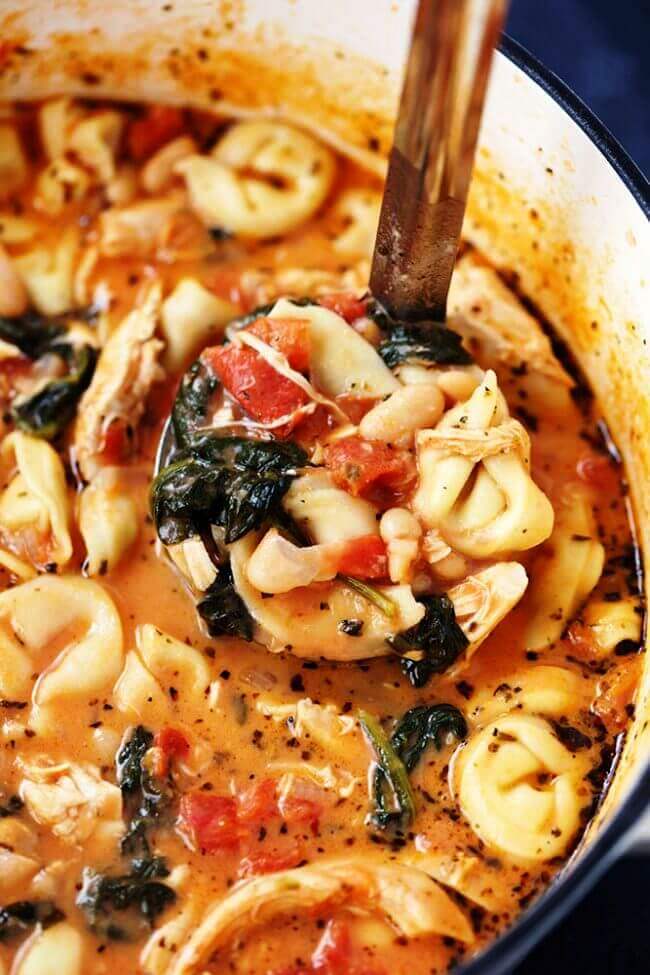 Smoked ham, kale and white bean soup
This comfort food favorite gets a healthy bent with a little chopped kale.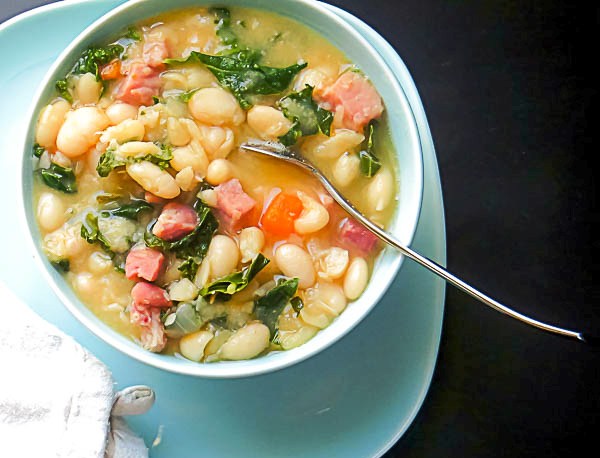 Navy bean soup with ham recipe
This hearty and delicious navy bean soup recipe is an old family favorite. Whenever I smell a pot of navy bean and ham soup simmering on the stove.