Recipes for Vetkoek and Fillings ideas to create. Best South African easy vetkoek and filling ideas for your light meals or a breakfast.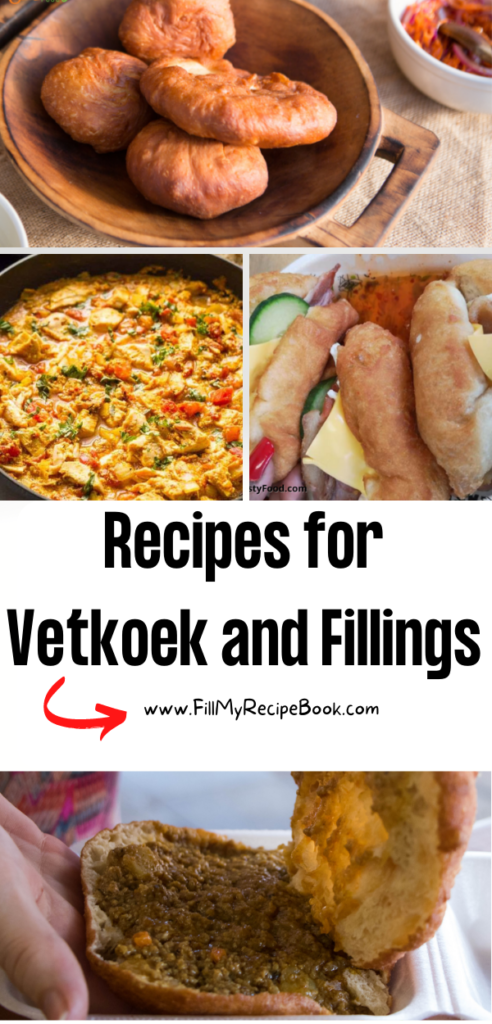 Recipes for Vetkoek and Fillings
A collection of the best easy South African recipes ideas, vetkoek and the fillings to place in the vetkoek and to have as a meal.
Make some vegetarian salads and beans to fill these vetkoek with. A versatile meal for families. Sweet or savory, with sauce and meats.
First of all the main ingredient the homemade vetkoek recipe.
What can you put in vetkoek?
Tasty vetkoek (fat cake) made with a dough, makes a lovely dinner or snack or lunch. Make them any size you want, if for a snack then smaller. They can be filled with meat, tuna and mayo, syrup, curried minced meat, cheese, or basically anything you feel like using.
Is vetkoek made from bread dough?
The vetkoek is a traditional south African food meaning "fat cake" and very easy to make. It is made from a bread dough and deep fried in oil.
Can vetkoek be frozen?
Yes you can freeze it once its is cool. Place in a zip lock or sealed bag. Once you need them then place them in a heated oven on a baking tray and leave to defrosted or warmed through.
(click on the highlighted recipe headings or the photo for the recipe)
The Vetkoek
Best Homemade Vetkoek Recipe that is a traditional South African idea. Easy bread dough fried in oil, filled with fillings for a lunch meal.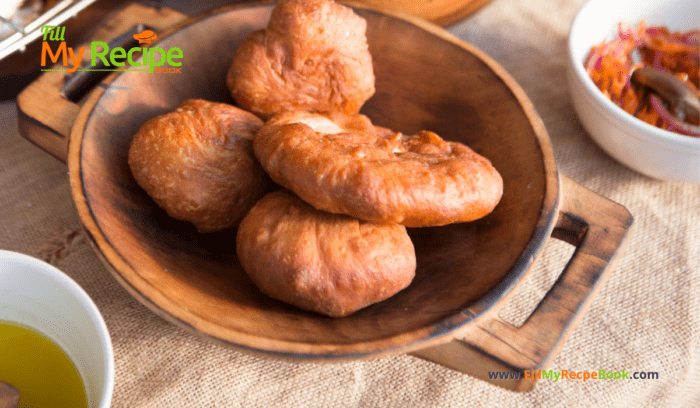 There are these few amazing fillings to make for this vetkoek.
Fillings for vetkoek
Bobotie Filled Vetkoek Pockets
Bobotie Filled Vetkoek Pockets Recipe idea. Popular South African recipes to make for snack or a meal with bobotie mince, and vetkoek.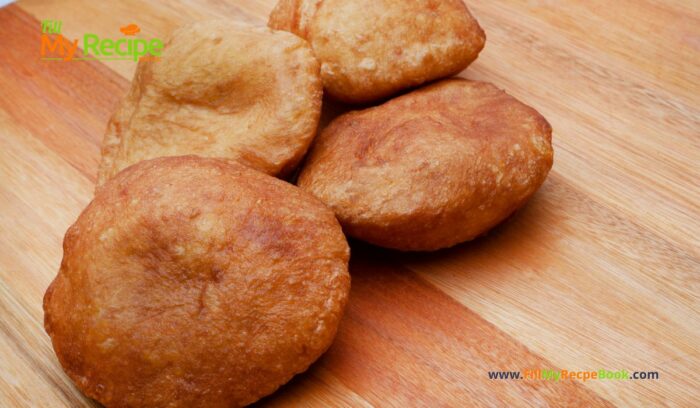 A Curry Mince Vetkoek filling Recipe
A Curry mince vetkoek filling recipe with ground or minced meat and vegetables. The best and easy South African recipe with curry spices.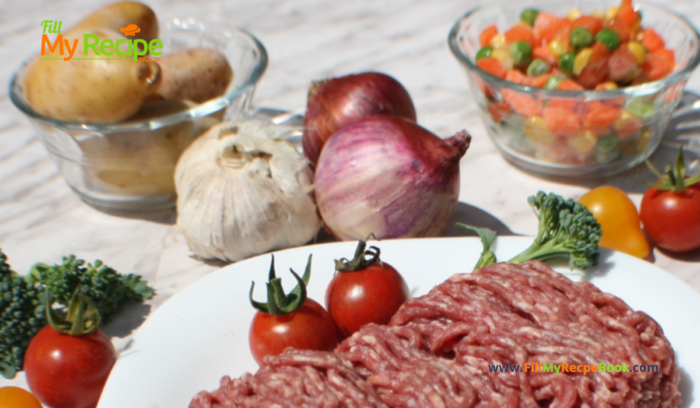 Quick vetkoek curry chicken filling
Vetkoek Curry Chicken Filling recipe. A simple South African favorite, and easy curry shredded chicken with curry spices for a meal. So yummy.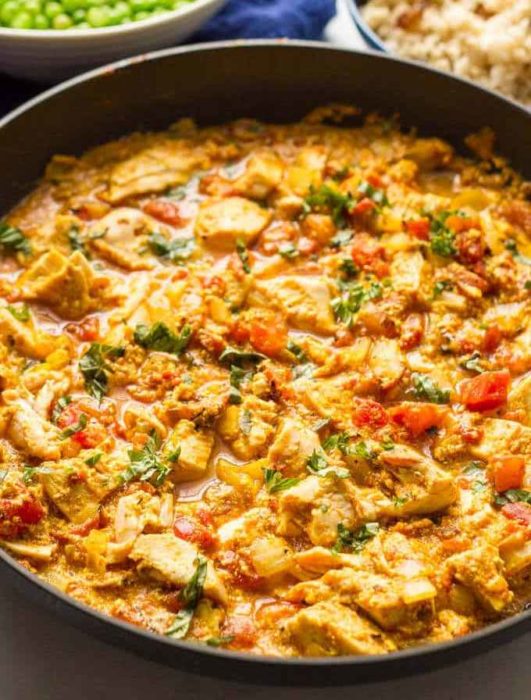 Vetkoek Boerewors and Tomato Onion Sauce
Fry some boerewors in a pan and make this recipe for the tomato and onion sauce and cut the vetkoek in half and fill it like a hot dog and enjoy. This recipe will not disappoint you.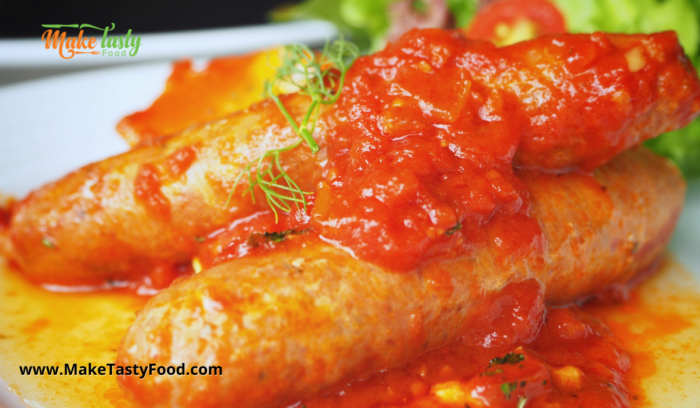 Vetkoek Bacon and Egg with salad filing
Make a different vetkoek filling for breakfast or a lunch. Simple bacon and egg with cheese and salad made of tomato and cucumber. Add some sauce that you would prefer to make it tastier. enjoy.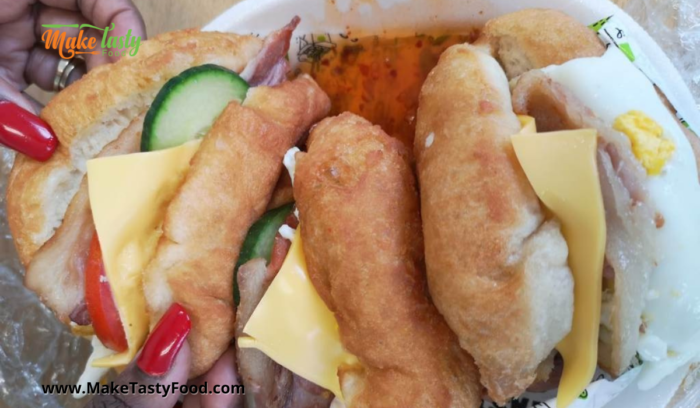 A easy tea time treat is the normal jam/jelly and cheese filling, placed on the cut vetkoek and enjoyed. Some times you fill the raw vetkoek dough with a dollop of jam and fry it. (ps; as per photo below. (This is not a vetkoek, but a slice of bread.) But you get the idea. )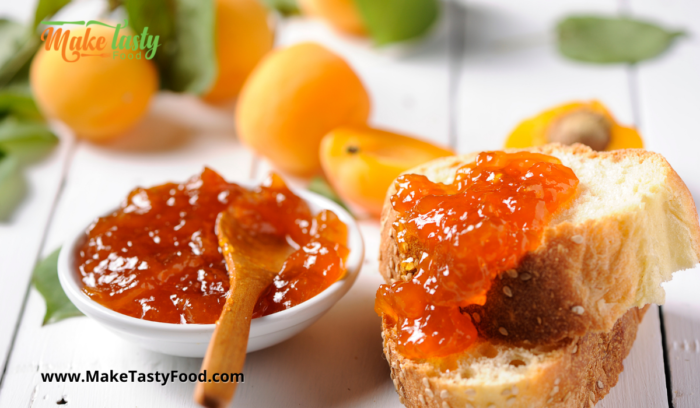 For vegetarian eaters get this recipe and others to fill the vetkoek with below.
Three Bean Salad and Dressing recipe is quick an easy side dish. The three beans with onion, celery, and parsley and best salad and dressing. There are more salad ideas and other Side Dishes to choose from.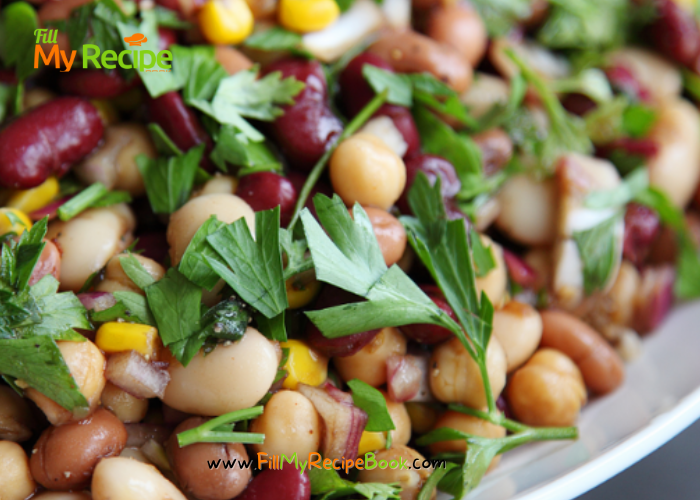 There are so many ideas to fill a vetkoek.
Recommendations.
(click the highlighted heading for the recipes)
A Homemade Vetkoek Recipe filling ideas.
For a special occasion such as —–> Fathers Day Breakfast or Brunch Recipes.
Get these amazing—–> 12 easy healthy light meals recipes
View more wonderful recipes. Download some helpful printables for kitchen charts and planners for the households and then relax with some coloring pages for adults and kids.
Looking forward to producing more recipes for fillings. Watch this space.
Enjoy your vetkoek.