A Tasty Oxtail Potjie Recipe features a tender piece of meat braised in a flavorful gravy and vegetables, served on rice or with pot bread.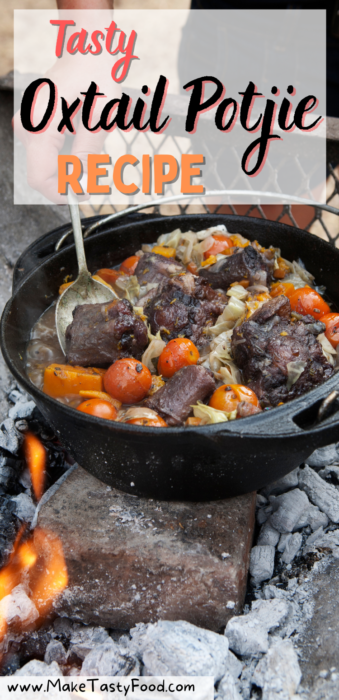 The Tasty Potjie Recipe
You need the time to make this potjie recipe. For a south African person this is the Meal to make, on coals. You would have to light your fire with wood or coal or briquettes. Let them burn to coals and keep some aside to keep the coals going for the length of time needed for this recipe.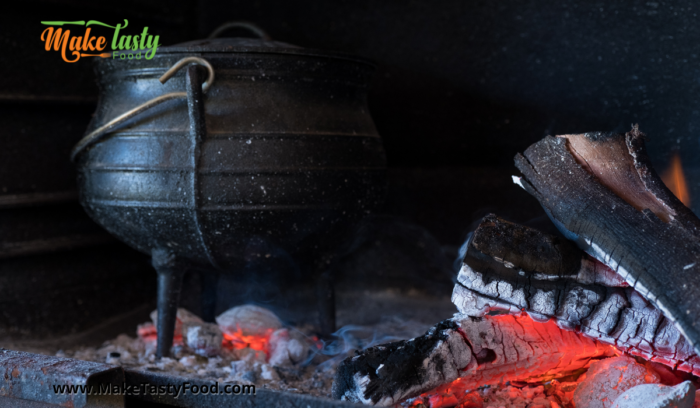 While you get the ingredients ready this should have been started and ready to place the potjie on the coals.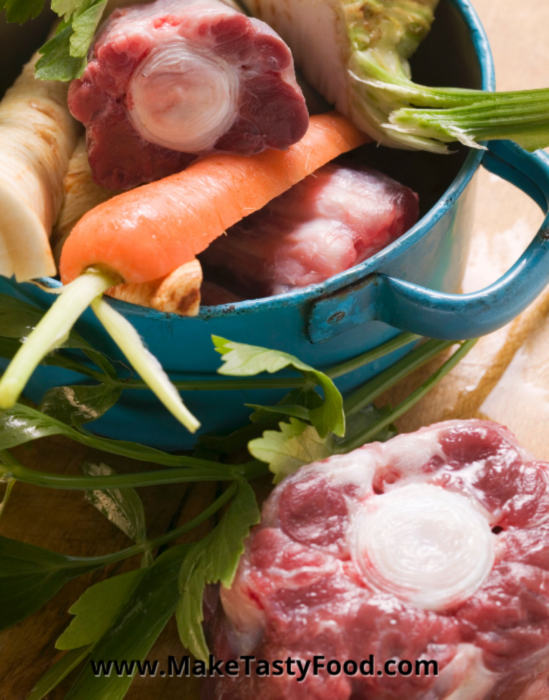 After braising the meat and browning it with the onions in the oil. That's when you have placed the potjie on the coals first. Then you add the ingredients as per recipe below.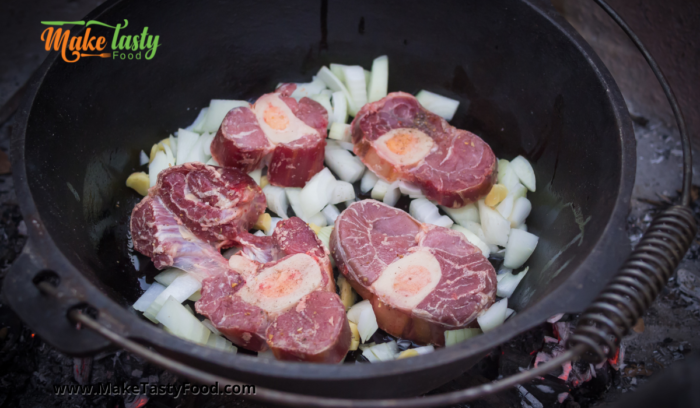 This recipe takes time to slowly simmer for hours and adding the ingredients in stages. This is what makes this an absolutely delicious recipe.
Enough to feed a family while you sit around the fire and chat and have some drinks and appetizers while you wait.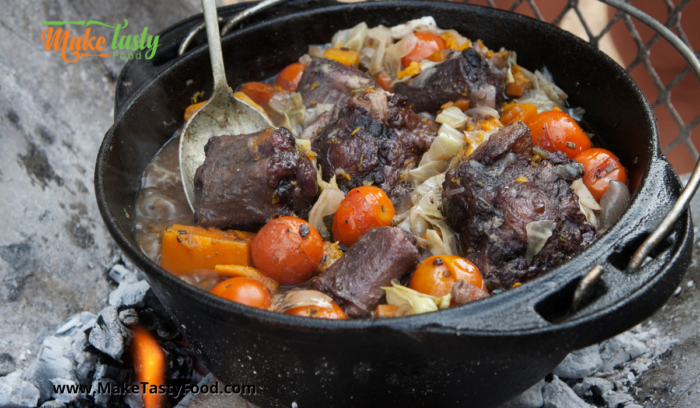 A potjie on a fire or coals can be made outside or inside braai or grill area.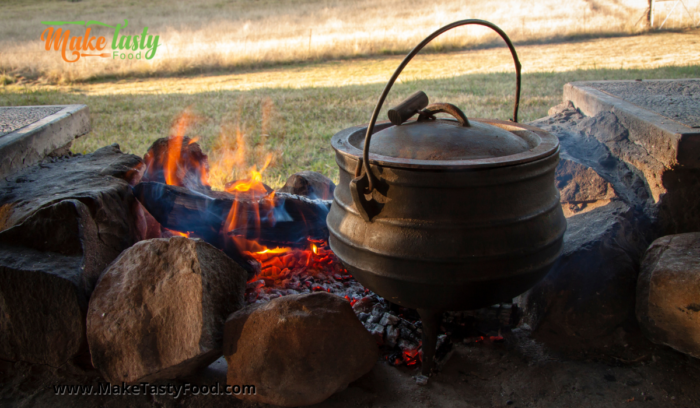 Below is the recipe for you to make that is easy enough for a beginner and you can download or save it.
Even if you want to write it out you can download this FREE General Page Recipe to write it on. It makes filing so much easier.
Get these amazing recipe ideas for —-> A Braai or BBQ for Fathers Day and Cold Side dishes to add with a potjie. (salads)
You will also love these recipe ideas —–> 11 Homemade Stew Pots Recipes
Love potjie pot recipes then view more —–> Original SA Potjie Pot Recipes
Print
Tasty Oxtail Potjie Recipe
Tasty Oxtail Potjie Recipe features a tender oxtail meat braised in a flavorful gravy and vegetables, served on a bed of rice or potato.
Author:
Prep Time:

15 min

Cook Time:

4Hrs 30 min

Total Time:

4 Hrs 45min

Yield:

8

Category:

potjie pot

Method:

braai or grill

Cuisine:

south african
Ingredients
1

kg of oxtail joints

3 Tablespoons

of olive oil

1/2 cup

of flour for dusting

1

medium onion

3 cups

of red wine

1 cup

of water
salt and pepper

1

tin of chopped tomatoes

1 tablespoons

of tomato paste

2 tablespoons

of crushed garlic cloves

2

bay leaves

3

sprigs of rosemary or  dried

8

–

10

whole baby onions peeled

2 cups

of chopped green beans
packet of oxtail soup

10

medium potato's halved

6

medium carrots cleaned and sliced
 
Instructions
Firstly the fire should have been started and coals should be hot for the start of the potjie.
Heat the potjie pot on the coals and add the olive oil, chopped onions and garlic. Then dust the dried oxtail meat with the flour and add to the potjie.
Brown the oxtail pieces of meat lightly being careful not to burn them.
Once the meat is braised and brown add the wine, water tomato and paste peppercorns, and season with salt and pepper. Top with rosemary sprigs and bay leaves.
Place the lid on and simmer the potjie over a medium heat for about 2 1/2 hours. Checking that the coals stay warm and a medium heat. (continuedly check the coals and provide more under the potjie pot)
At this stage make sure that the meat is just covered with liquid. You could add a little water if needed.
Add the baby onions, carrots and potato's. Cook for another hour.
Then you mix the oxtail soup with the required water and add it to the potjie. With the green beans and simmer for another hour.
You keep an eye on the coals and liquid in the potjie and cook until the meat falls of the bones and is tender.
Season with ground Himalayan salt and black pepper, serve on rice. Or even make a pot bread to break and eat with the potjie. OH so Yummy.
 
Keywords: Tasty Oxtail Potjie Recipe