Filling Lamb Shank Potjie recipe. A South African family pot around the fire with lamb shank and potatoes. Simmering on coals while chatting.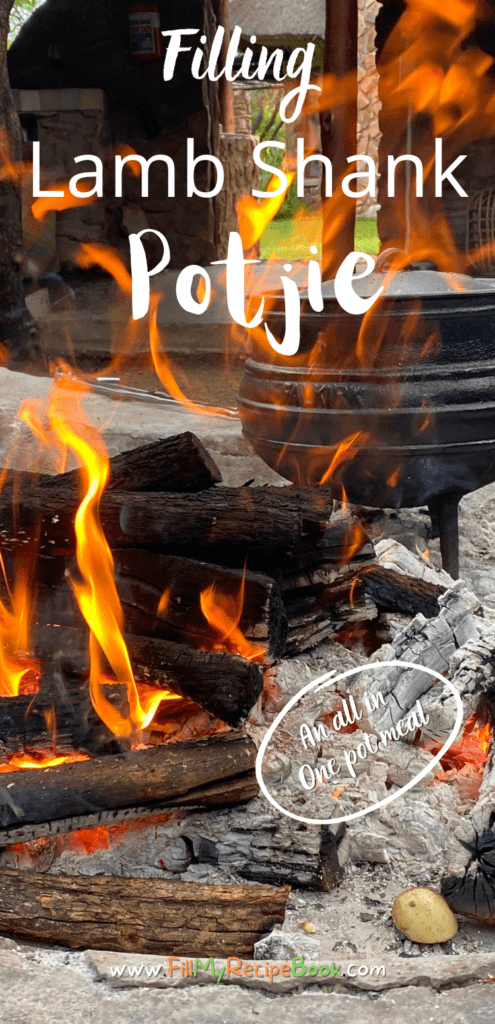 Filling Lamb Shank Potjie
Nothing better than sitting around the fire chatting with friends and family while simmering this amazing potjie.
A potjie is a cast iron pot where you would sauté some onions and garlics and peppers. Then add your meat and close the lid an let it simmer on some coals. This is a time taking meal, simmering on medium coals for at least an hour before you add potatoes or vegetable.
After your add potatoes and veggies you close the lid and let this simmer for another hour or two.
The most amazing meal is derived from this method. Tasty is not the word. Its to die for.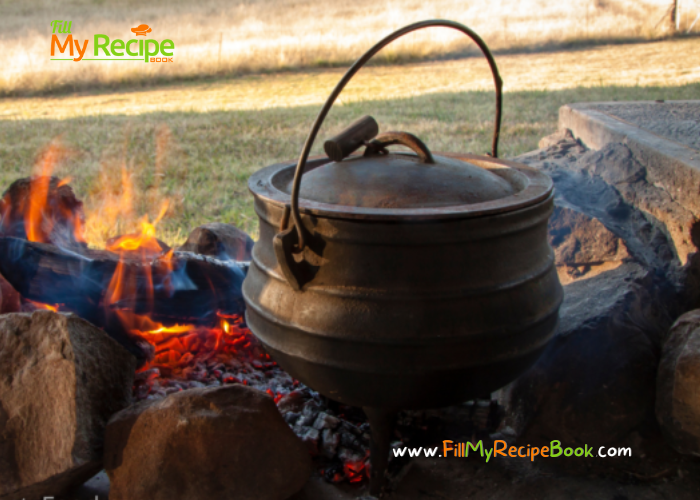 Above is the potjie simmering on coals and having some wood or coals burning on the side to make some more coals. As mentioned above it takes a few hours.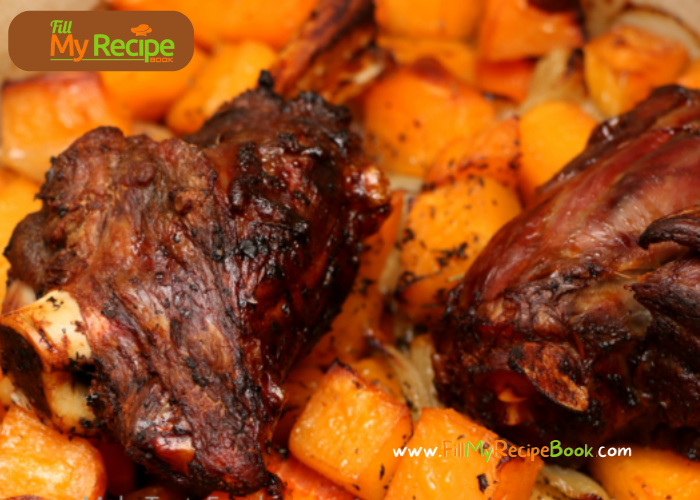 Lamb shank and potatoes and veggies. So tender and supple it just falls off the bone.
Below a potjie lamb shank.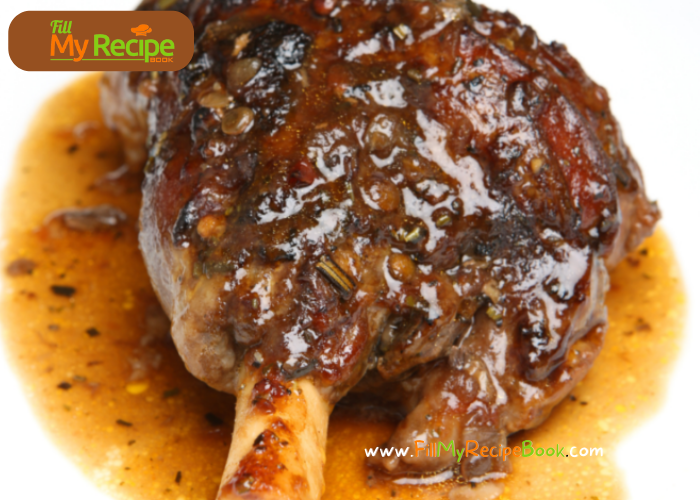 A plate of lamb shank with veg and potatoes. An amazing dish for a large family gathering. A weekend filling meal.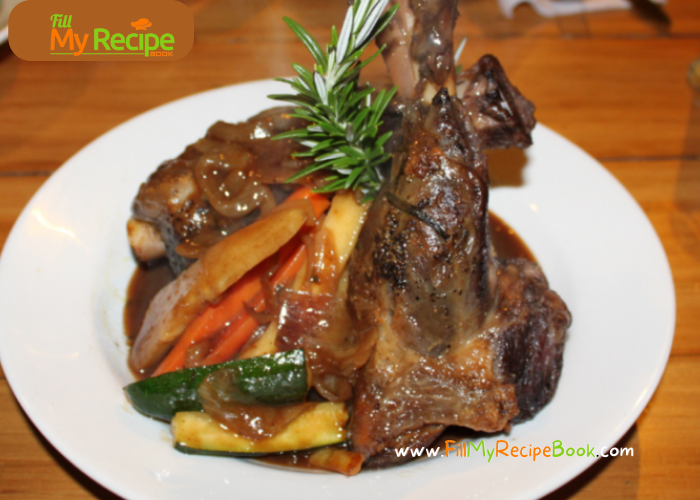 Get some more amazing recipe ideas for a meal menu for a braai.—–> 12 Fathers Day BBQ or Braai Recipes
(click the highlighted words for recipes)
Click here for other Grill Braai or Barbecue recipes —-> Braai or Grill Stuffed Portabella Mushrooms and Fresh Tasty Snoek Braai and Grilled Beef and Peppers Sosaties and Grilled Honey Mustard Chicken Kebabs and Juicy Grilled Whole Lemon Chicken and Toasted Braai Grilled Sandwiches and Homemade Garlic Braai Loaf
Get these amazing recipe ideas for —-> A Braai or BBQ for Fathers Day
Love potjie pot recipes then view more —–> Original SA Potjie Pot Recipes and Chicken and Noodle Potjie Recipe and Curry and Yellow Rice Potjie and Easy Biltong Pasta Potjie Recipe and Creamy Seafood and Wine Potjie Recipe and Tasty Oxtail Potjie Recipe and Loaded Breakfast Potjie Pot
see more links to recipes below recipe.
Print
Filling Lamb Shank Potjie
Filling Lamb Shank Potjie recipe. A South African family pot around the fire with lamb shank and potatoes. Simmering on coals while chatting.
Author:
Prep Time:

15 min

Cook Time:

3 Hours

Total Time:

3 hours 15 min.
Ingredients
2 Medium Onions, finely chopped
1 Green Chili, chopped
2 – 3 Leeks, sliced
1 Tin Rhodes Mexican Style mix
5 Pieces Lamb Shanks
3 – 4 potatoes, peeled and quartered
Mix veg of your choice
 Olive Oil
Fresh Thyme
Fresh Basil
1 Mutton Stock Cube, dissolved in a cup of boiled water
1 Tbsp Hot fruit Chutney
Instructions
A potjie is placed over a charcoal fire or at a designated fire area.  You can cook it over a gas cylinder or a weber braai. Just make sure it is kept at a constant medium heat.
Pour your oil in the potjie pot, allow to heat up for a minute.
Fry your onions and chilli, stir and let it sizzle for a minute.
Then add your leeks, thyme and basil, stir and allow to fry for a minute.
Pour in the Rhodes Mexican Style mix,  stir and allow the flavors to mix.
Place the lamb shanks in the pot, make sure the meat has some of the mix coated over it.
Pour in the mutton stock and chutney.
Place the Potjie lid on top of the pot and leave for about an hour.
When an hour has past, take the lid off and add the potatoes (with the bowl of water it is in), into the pot. Stir.
Place the lid back on top of the pot and allow to simmer and cook for another hour or two.
Note: Your potjie is ready when the potatoes are soft and the meat falls off the bones.
It's best served with rice and/or rolls.
Notes
Potjie pot simmering on coals take some time. 
Keywords: Filling Potjie Lamb Shank pot for a family.
Love to Grill Braai or Barbecue, here is more.
Then make some sides to go with the braai or grilled meats.
Enjoy