Braai or Grill Stuffed Portabella Mushrooms. A warm side dish of stuffed Portabella mushrooms with butter topped with cheese to braai.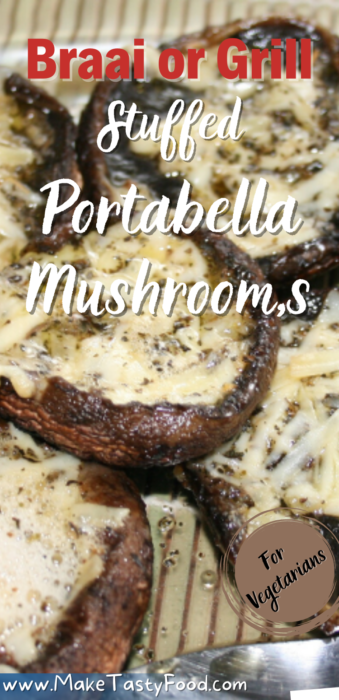 Braai Stuffed Portabella Mushrooms.
Take as many portabella mushrooms for your braai, grill or BBQ, depending on the amount of people you have for the meal.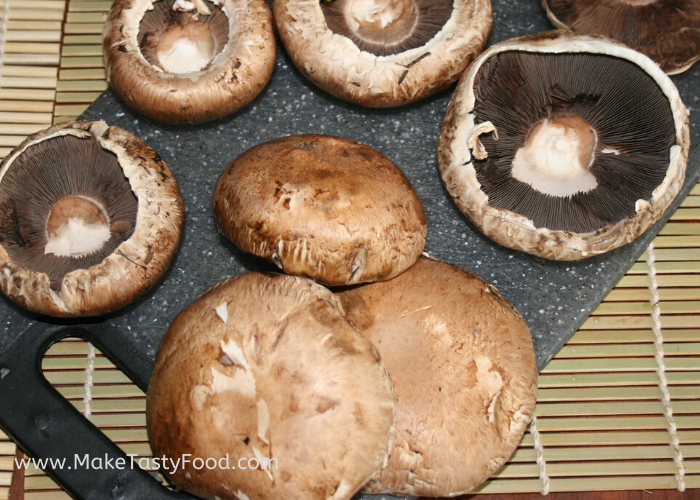 How to prepare stuffed mushrooms for braai.
Cut the stem of from the bottom of the mushroom.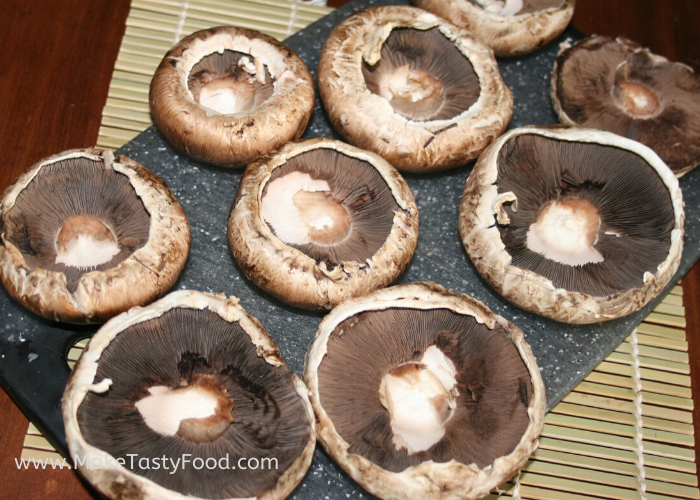 Clean and ready for the butter mix. Below teaspoon the butter mix into the bottom of the mushroom. Use a bread board of your choice.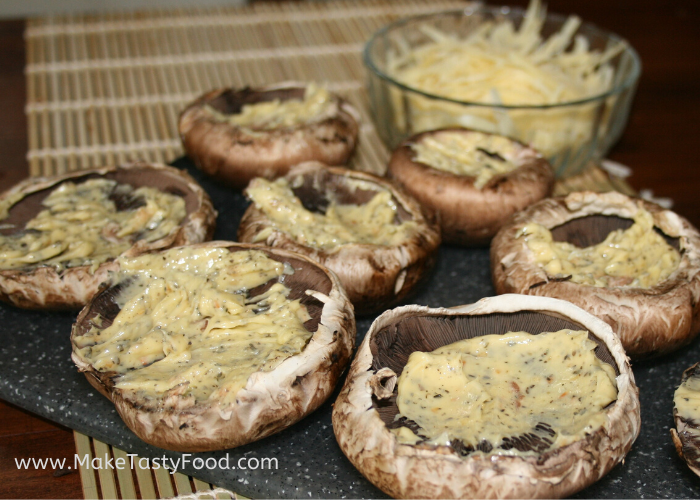 Sprinkle with grated Parmesan cheese and top up with a little basil.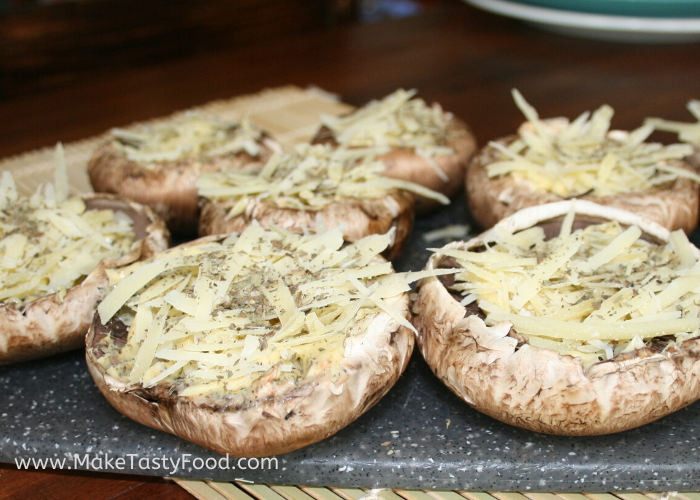 How to braai mushrooms.
Braai or Grill the mushrooms for a minute or two, until melted.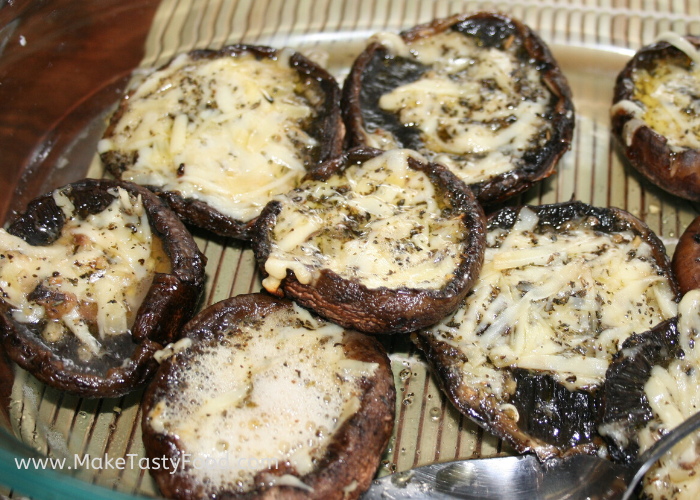 A warm side dish for a braai or barbecue, with cheese and herbs stuffed in the inside of the mushroom. Tasty starter for any meal.
Print
Braai or Grill Stuffed Portabella Mushrooms
Braai or Grill Stuffed Portabella Mushrooms. For all at a braai grill or barbecue, portabella mushroom filled with garlic and basil butter topped with cheese.
Prep Time:

15 min

Cook Time:

20 min

Total Time:

35 min

Yield:

6
A few portabella mushrooms (6)
1 cup Cheeses (cheddar and parmesan grated)
Salt and vinegar, and garlic spice
dried basil or parsley
olive oil or butter
Instructions
This is a side dish for any meal.
When grilling on a braai do these lastly as only warm coals are needed.
Cut out the mushroom stem and inners from the inside of the portabella mushrooms.
Firstly oil or butter the portabella for grilling,
Then add some salt and vinegar, garlic spices in the under side of the mushroom.
Fill with a mixture of cheeses as per ingredients, or as you prefer.
Sprinkle the cheese with basil or parsley.
Add to the grilling of a braai or barbecue once all the meats have been grilled.
Grill until cooked and softer. The cheese will be melted.
Serve as a side for your meal. 
Very delicious.
Keywords: Braaied or grilled stuffed portabella mushrooms
Serve with other salads and braai or grilled meat. Use a versatile dish for oven to table benefit.
More Grill Braai or Barbecue recipes for you.
Other Side dishes you would love. Plus download and print some FREE Printables.