13 Finger Licking Barbecue Recipes ideas to braai or grill for those lovely summer evenings with family with appetizers and salads.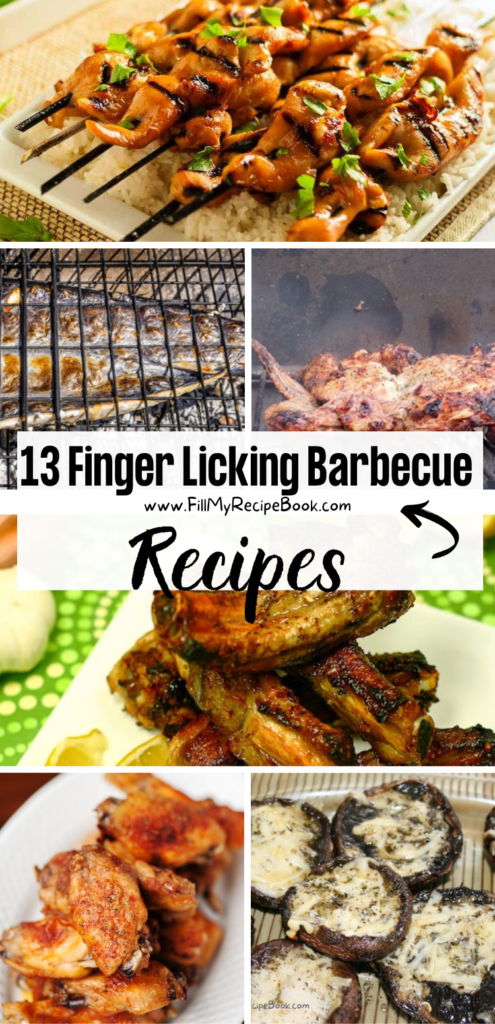 13 Finger Licking Barbecue Recipes
Sharing finger licking barbecue recipes ideas for you to create for a braai or a barbecue on the grill.
So delicious they make anybody hungry for them. Sauces and appetizer ideas.
(click on the highlighted heading or image for the recipes)
Grilled Beef and Peppers Sosaties
Grilled Beef and Peppers Sosaties on a braai or a barbecue. Kebabs or sosaties they all the same made with beef, bell peppers and onion.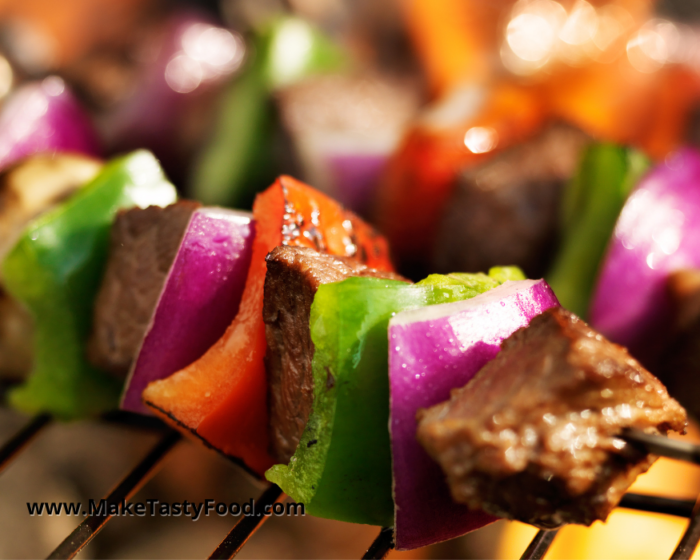 Grilled Honey Mustard Chicken Kebabs
Grilled Honey Mustard Chicken Kebabs. Love to braai or grill, then make these tasty homemade honey and mustard marinated chicken kebabs.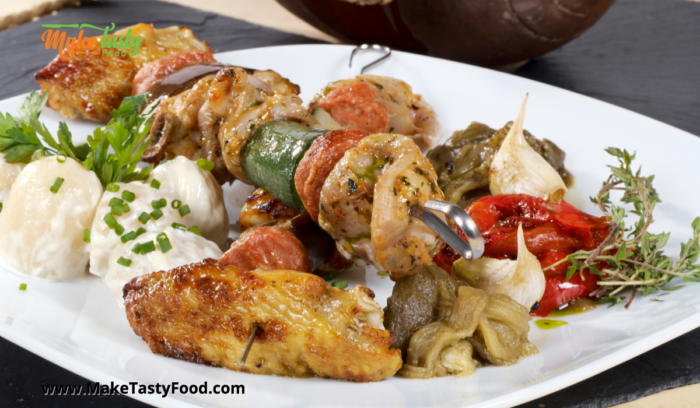 Obtain your Fresh Tasty Snoek Fresh from the sea for a braai, it is the best way to cook for this cold water fish. Glazed with sweat apricot jam and grilled on some coals.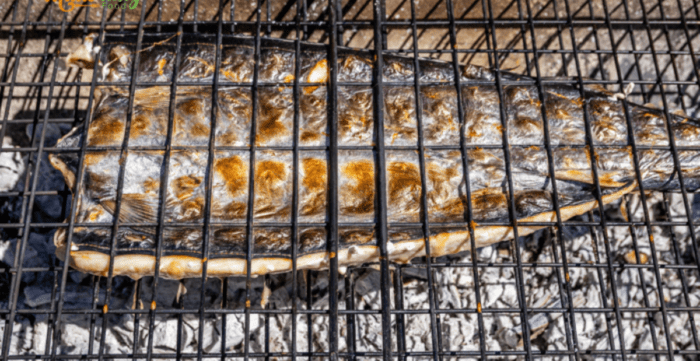 Juicy Grilled Whole Lemon Chicken
Juicy Grilled whole Lemon Chicken. Grilled on outside braai / BBQ. A dish made with fresh lemon juice squeezed regularly over chicken.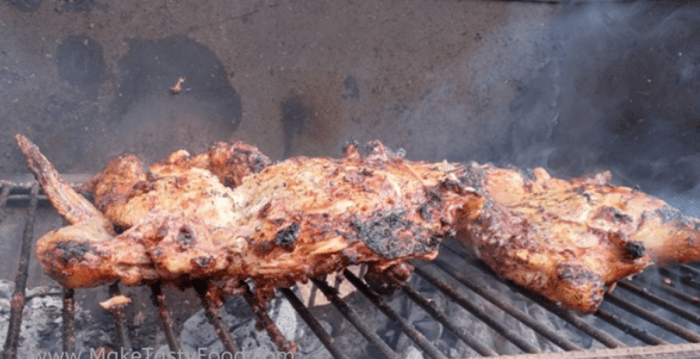 Braai or Grill Stuffed Portabella Mushrooms
How to Braai or Grill Stuffed Portabella Mushrooms on a fire. Make this warm side dish recipe in an oven or on the grill or braai.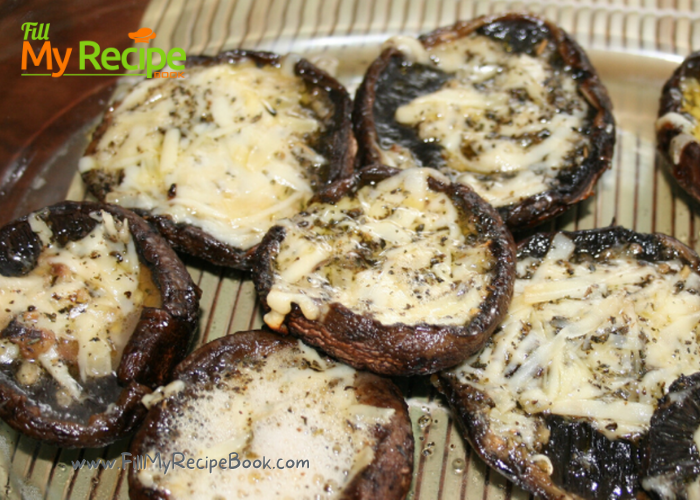 A finger licking recipe for Greek Ribs! Marinated in fresh garlic, oregano and lemon. Great for dinner or a very tasty appetizer.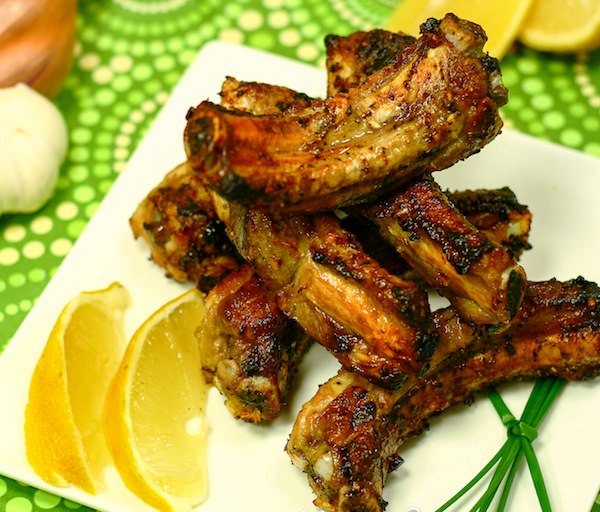 Asian marinated grilled shrimp skewers
These Asian Marinated Grilled Shrimp Skewers are bursting with flavor and super simple to make.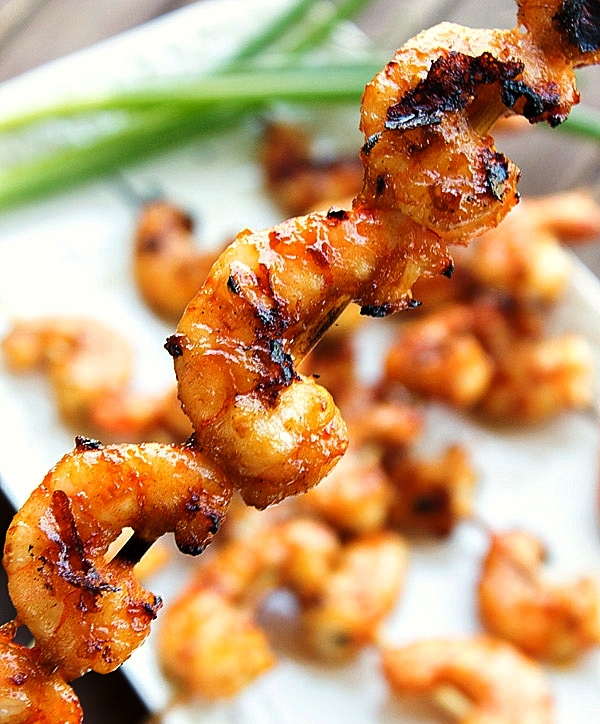 Finger-licking Barbecue Pork Ribs rubbed with brown sugar and a spice blend, grilled till tender & basted with a red wine bbq sauce.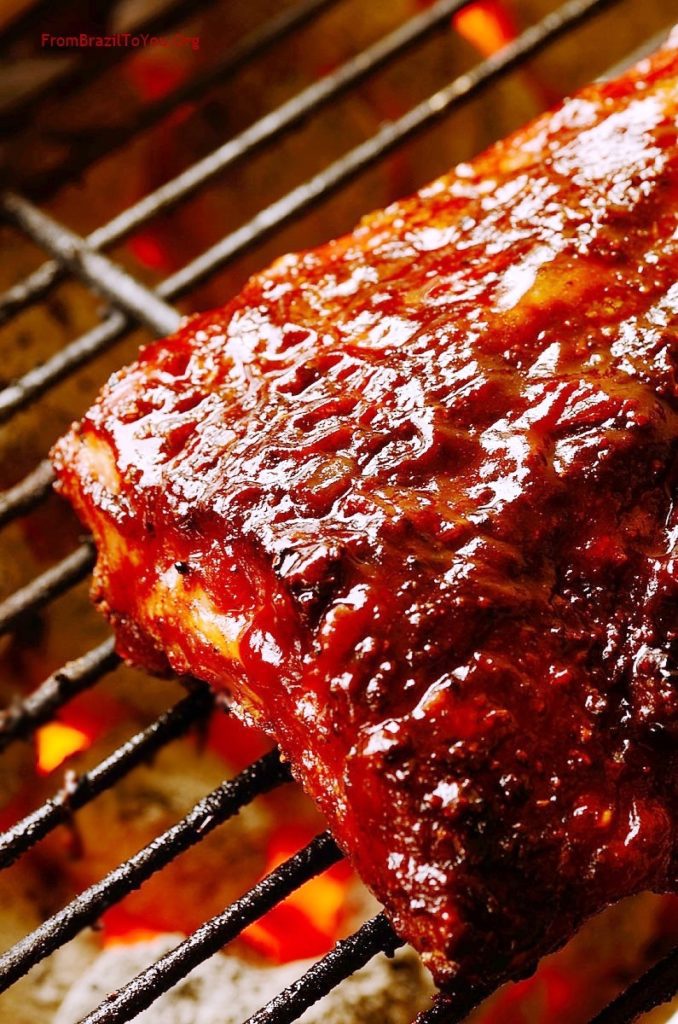 Spicy Ranch Chicken Wings are soaked in hot sauce, butter, and vinegar, then coated with ranch seasoning and cooked until the meat falls off the bone.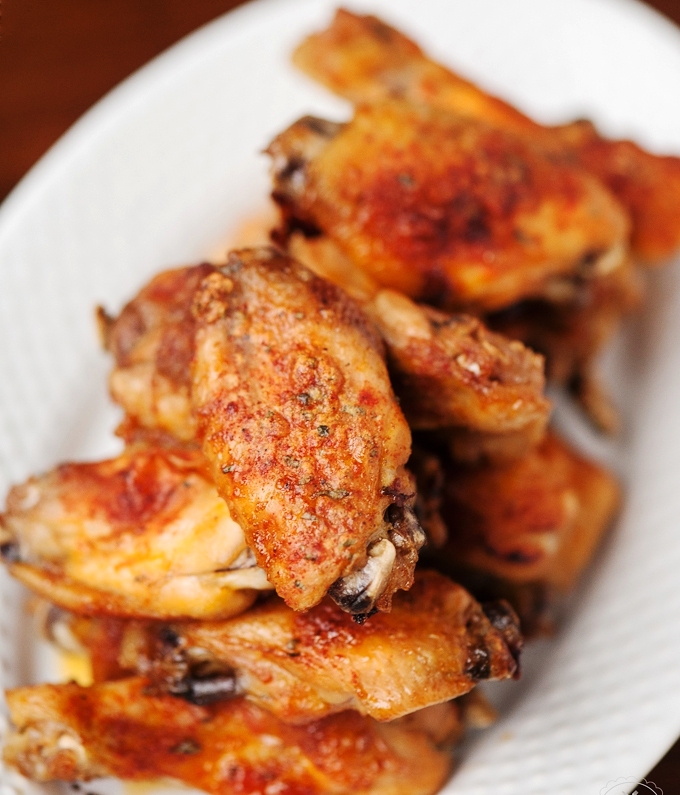 They're marinated in a flavourful combination of tamari, ginger, garlic and Thai chili paste. Cooked on either an outdoor or indoor grill these Thai chicken kabobs may soon become a family favourite.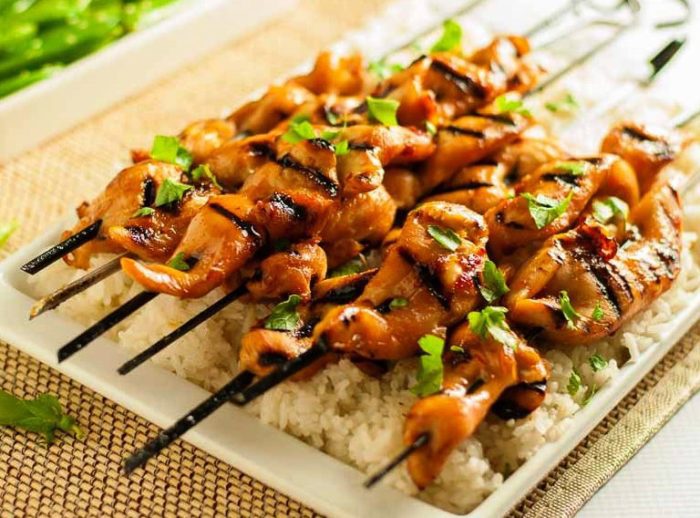 Honey sriracha grilled chicken
I whipped up an easy dinner of Honey Sriracha Grilled Chicken.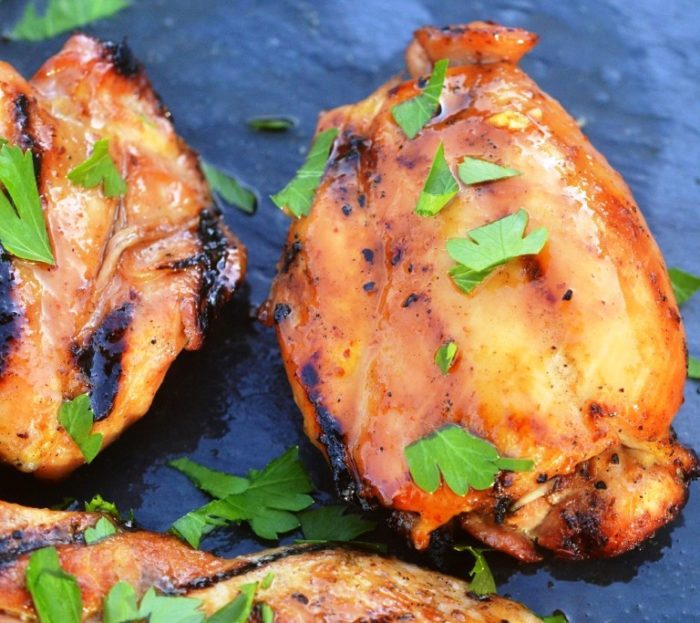 These skewers are everything you're looking for in a backyard-friendly, grilling dish. Our recipe offers a blend of enticing flavors, clean eating ingredients, and an unexpected taste that will have your guests asking.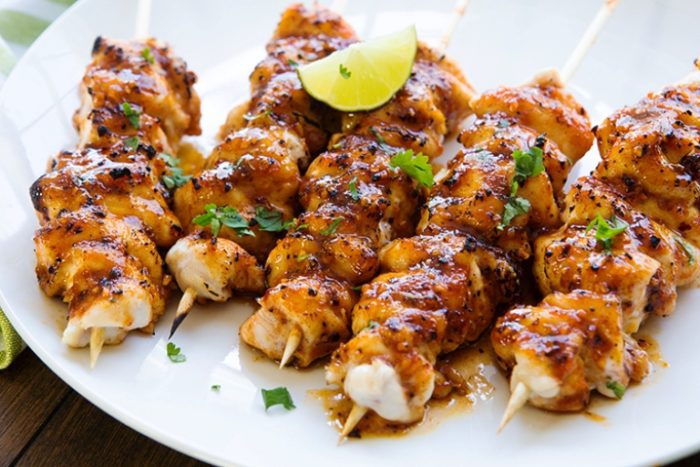 Sweet-and-spicy barbecue sauce
If you Can't decide if you like your 'cue spicy or sweet then you get the best of both worlds with Sweet-and-Spicy Barbecue Sauce.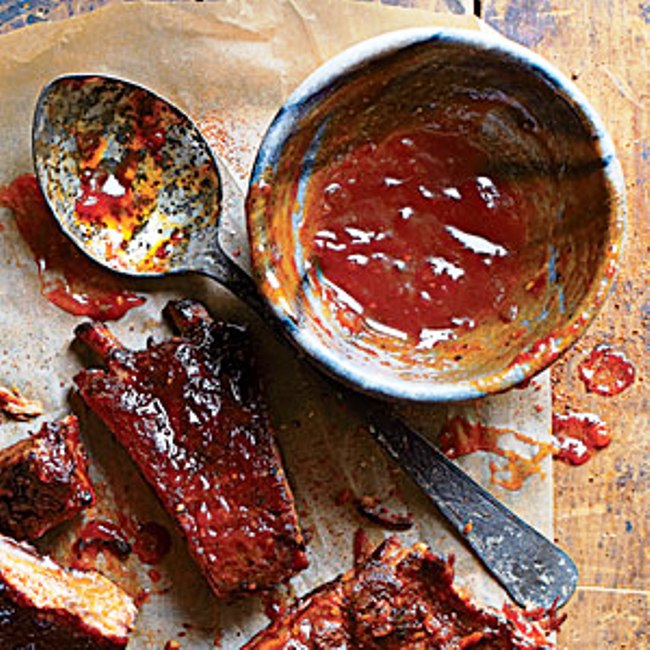 Get these scrumptious one pot recipes for cooking on coals —–> Original SA Potjie Pot Recipes