11 Homemade Easter Treats for Kids Recipes. Make your own, bunny boiled egg, rabbit pancake faces for breakfast, simple easy ideas.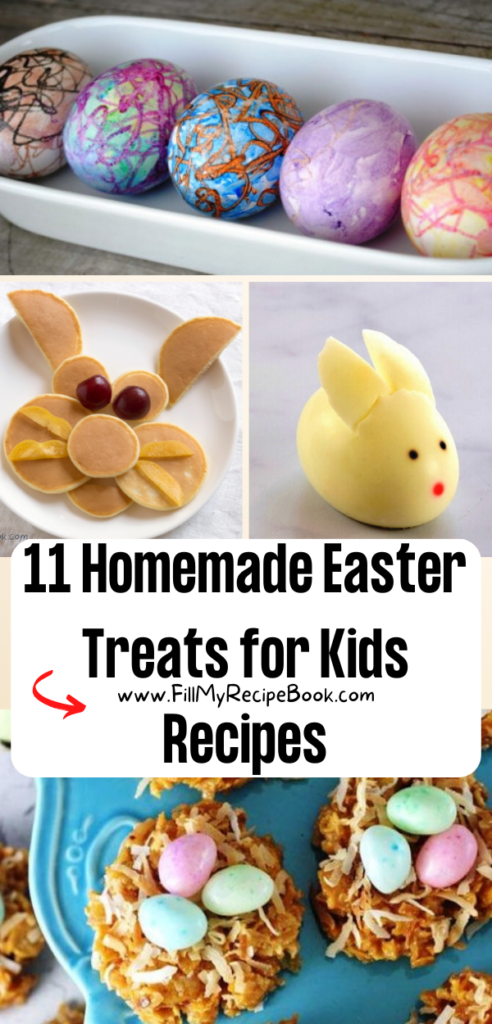 11 Homemade Easter Treats for Kids Recipes
We share a few easy and simple homemade ideas to create from your recipes for kids treats. Snacks or breakfast ideas and treats and desserts for easter. How to boil an egg and create a bunny rabbit. Make pancakes or waffles and design a bunny face with fruit for breakfast on easter. Chocolate easter eggs in mold and filling ideas. Pavlova nests and coconut cookies filled with small egg sweets. Truffle balls shaped into an oval and decorated with your ideas.
Easter is fun time for kids and making treats and snacks they love is enjoying. Be creative and shape bread and other foods into easter treats with colorful sweets.
Learn what is the —-> Traditional Easter Foods and Treats are.
Why do we give kids candy for Easter?
Historically, when Easter arrived, feasts in large baskets were brought to churches to be blessed by religious leaders. This also explains why chocolate is often given as a present on Easter, to reward those who gave up eating it during Lent.
What fruits can replace candy?
Fresh fruits, like strawberries, apples, grapes and pineapple, act as excellent substitutes for candy. According to Johns Hopkins Bloomberg School of Public Health, apple slices are a healthier alternative to high-fat cookies and candy bars. Fresh fruits can satisfy a craving for sweet sustenance.
Which popular snack was originally associated with Easter?
Pretzels are associated with Easter because, thanks to their simple ingredients, they can be eaten during Lent, when Christians are forbidden from eating certain foods. Back in the day, pretzels were often use for Easter hunts instead of chocolate eggs.
Why do you give chocolate on Easter?
The chocolate egg started as a pagan symbol of fertility and spring and developed into a representation of Christ's resurrection. To this day, it still holds this meaning for a variety of people from different backgrounds across the country.
(click the highlighted heading or images for the recipes)
Mini Easter Pavlova Nests recipe idea for a easter treat or dessert. Easy oven baked individual decorated pavlova, filled with mini eggs.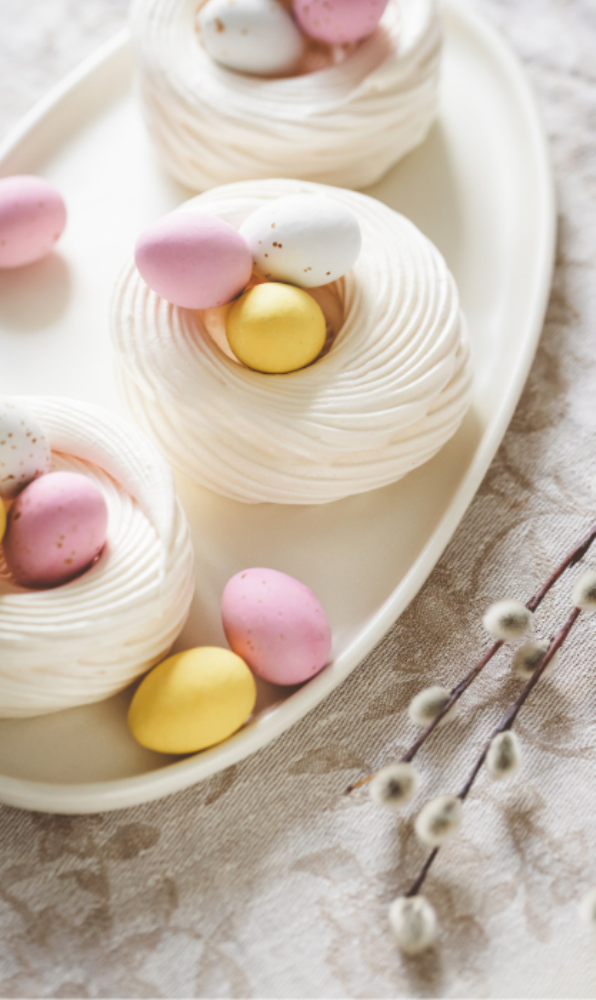 Chocolate and Peanut Butter Balls
A no bake Chocolate and Peanut Butter Balls recipe to make for easter. Make as a gift or just to enjoy as a treat for kids. So easy to make. Easily make them oval and drizzle white chocolate over the dark chocolate then you have and easter egg.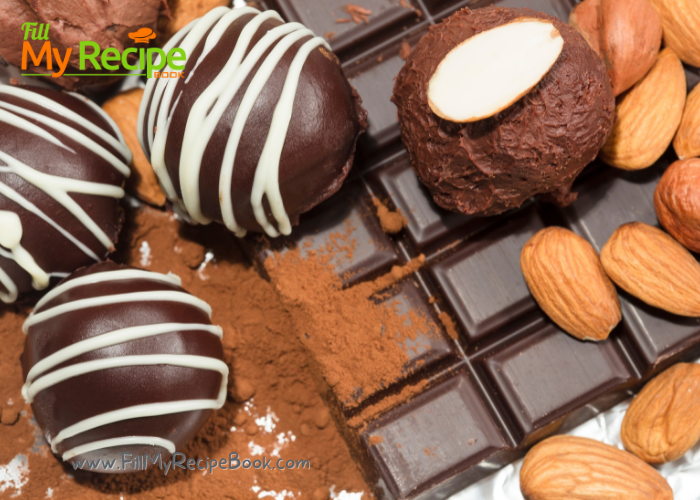 Easter is such a fun time for egg decorating, filling baskets with candies, and eating your fair share of chocolates in shape of bunnies.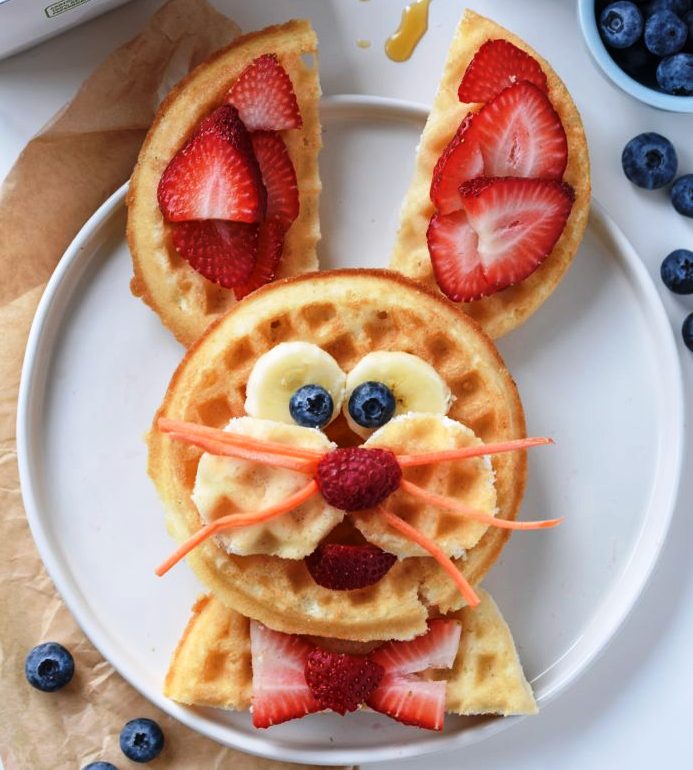 No bake coconut caramel nest cookies
These No Bake Coconut Caramel Nest Cookies are an adorable Easter dessert that's super easy to make! They're made with a mix of cornflakes, caramel and coconut!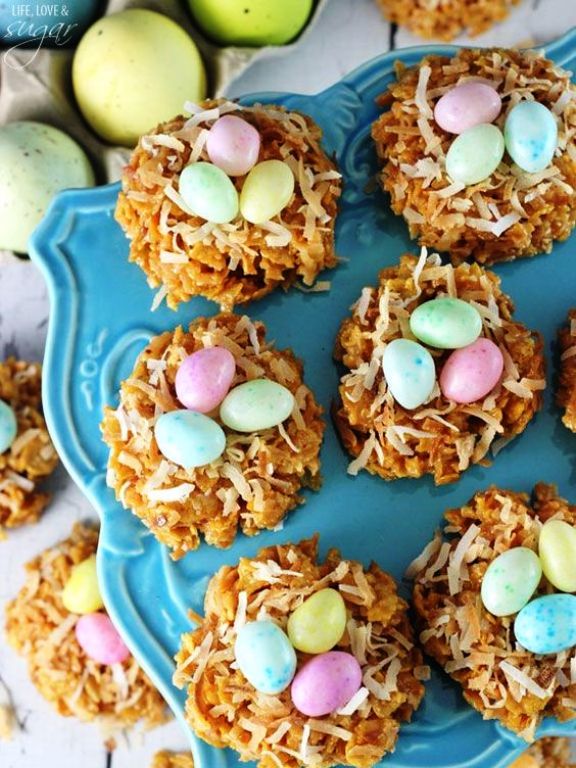 Even though cupcake bunny toppers would have been pretty adorable, I decided to get a little crafty with these creatures.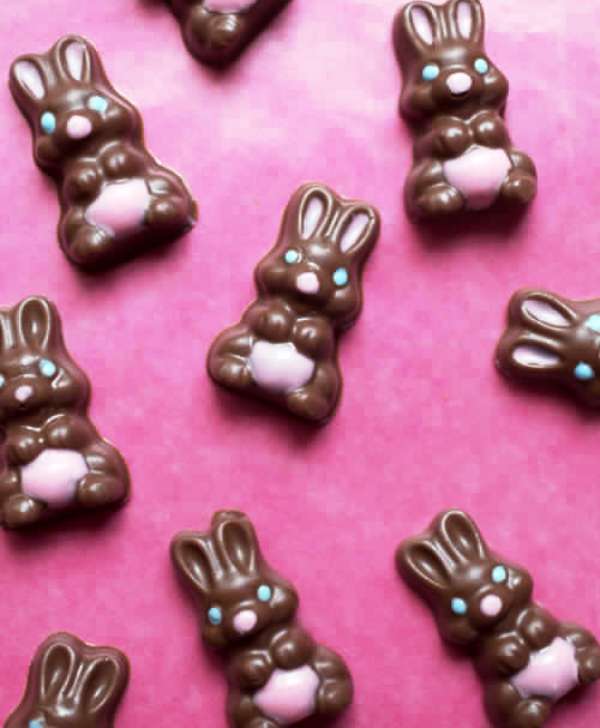 What is Easter without a crème egg or two? Or at least some sort of egg shaped chocolate.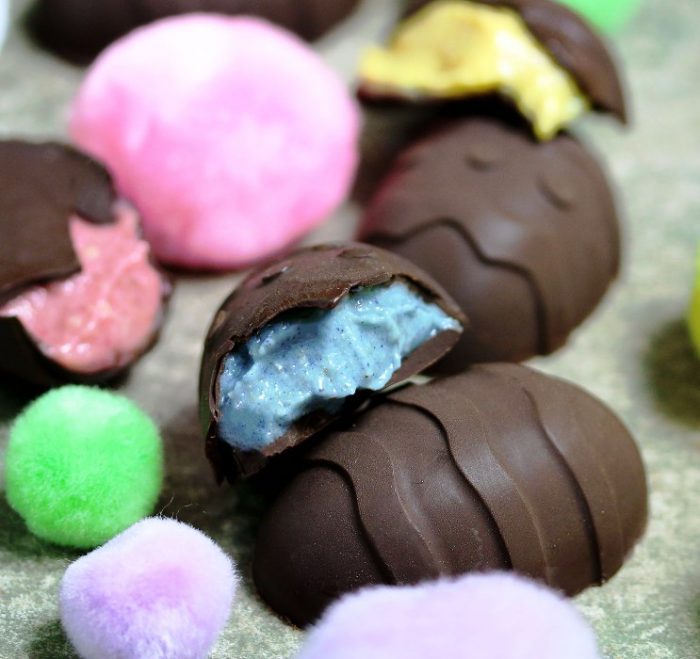 Make your own crème eggs! Impossible? No, as our crafty cook proves you can crack it at home, gooey yellow yolk and all.
Easter-bunny-dinner-breadsticks
These Easter Bunny Rolls are so easy to make and perfect for brunch or dinner! Made from fool-proof homemade yeast dough, these cute bunny-shaped rolls are buttery, fluffy, and so cute with their salty tails.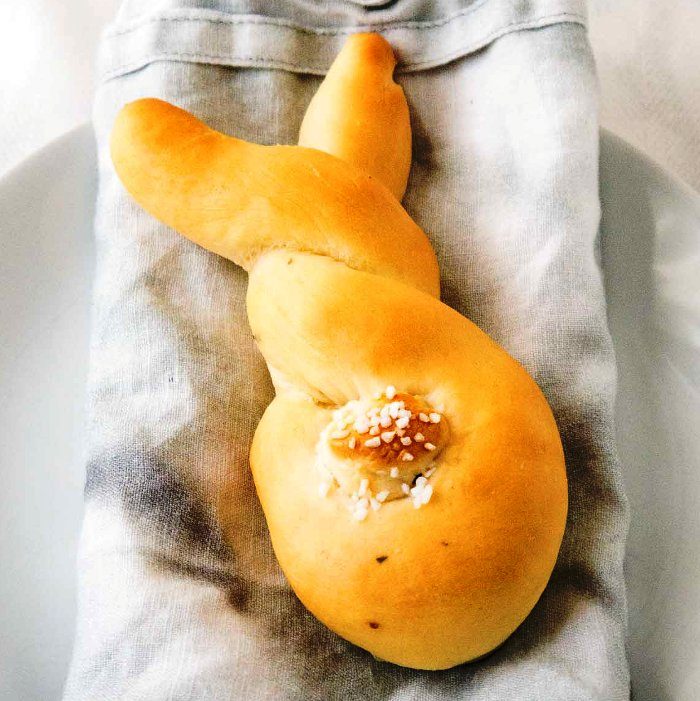 How to make super cute boiled egg animals with full instructions and video tutorials. Kids will love these cute animal eggs for fun and healthy Easter food!
How to make a boiled egg. –> Boiled Eggs for Breakfast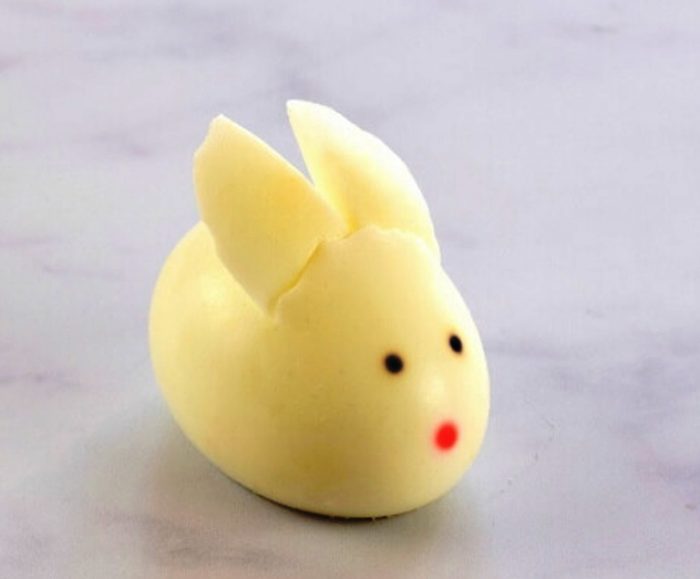 Creating-colorful-easter-eggs-with-melted-crayon
Along with focusing on the importance of Easter, creating colorful eggs is often a tradition that many kids enjoy as the holiday approaches.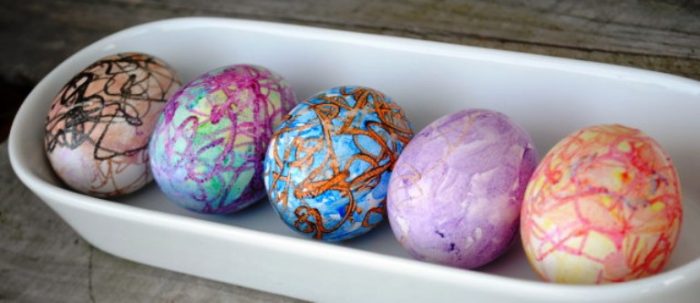 Quick Versatile Flapjacks bunny for Breakfast.
Quick Versatile Flapjacks. These Flapjacks are a South African recipe, versatile mix for pancake as well as Quick sugar free flapjacks.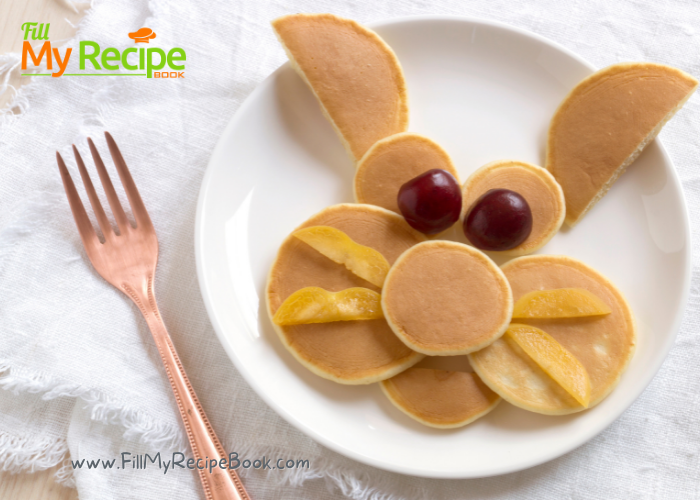 you loved these recipes then here are more to choose from below.
—–> 8 Kids Easter Egg Decorating Ideas
—–> 10 Homemade Chocolate Easter Egg Recipes
Online Purchase
10 Easter Crafts and Moulds DIY
10 Easter Crafts and Moulds DIY ideas to create for easter and all the DIY crafting material and moulds for painting and chocolate eggs.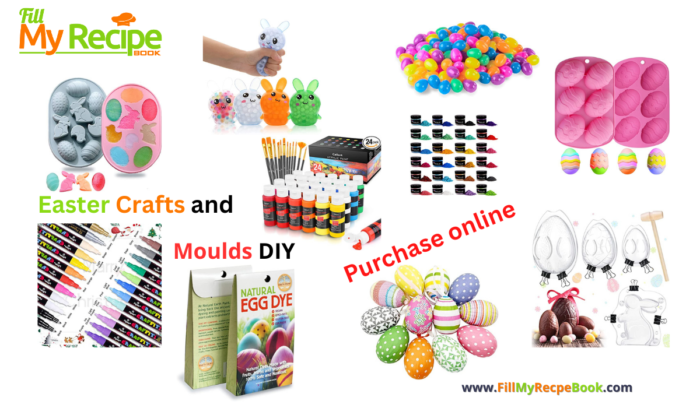 Purchase Online, —-> 10 Easter Crafts and Moulds DIY