Easy Homemade Dog Treats recipes ideas for older dogs and hypoallergenic, different healthy ingredients, dog biscuits and cookies.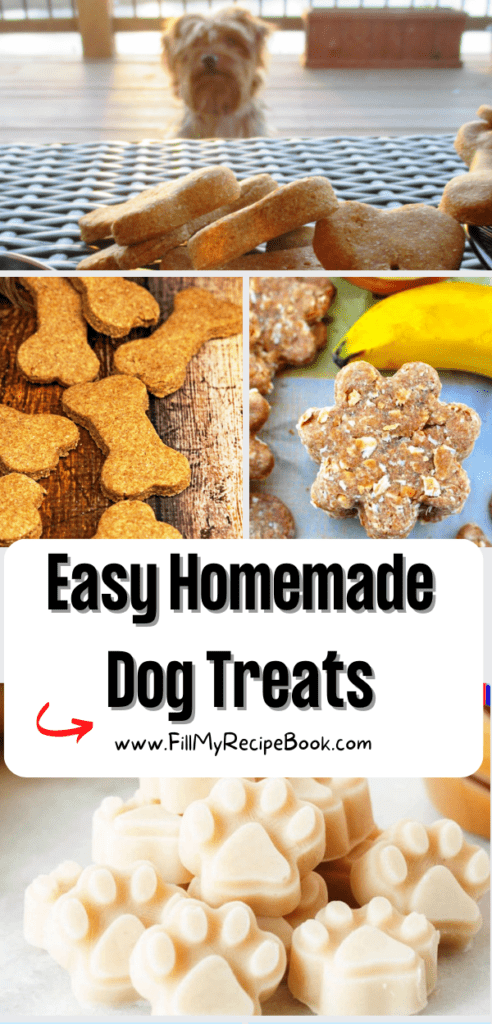 Easy Homemade Dog Treats
Make these easy homemade dog treats to spoil your dog with so many different ingredients. Wow, banana and peanut butter and oats, pumpkin, bacon, spinach, carrot and zucchini. As well as hypoallergenic dog treat recipe, and for those that are older and have not so good teeth. Does not forget the chicken and bacon, which dogs love. Our dog loves avocados.
What homemade treats can dogs eat?
Easy Homemade Dog Treats are made with just 3 ingredients! All it takes is banana, peanut butter, and oats and you can make these cute cookies for your pup, or for a doggy friend of yours. Not only are these easy to make, but they are so much more affordable than store-bought treats and dogs LOVE them!
What do you need to make dog treats at home?
Whole Wheat Flour.
Eggs.
Pumpkin
Peanut Butter.
Cinnamon.
water and salt
banana
chicken and bacon.
What not to put in dog treats?
Avoid these ingredients
corn syrup
artificial coloring
Xylitol or any other sugar alcohols.
to much salt
Propylene glycol.
Brewer's rice.
Nitrates or nitrites.
Vegetable oil.
(click on the highlighted heading or image for the recipe)
Peanut-butter-oatmeal-banana-dog-treats
These homemade dog treats are filled with peanut butter, mashed banana, and oats! These make great gift ideas and are a fun baking activity for adults and kids!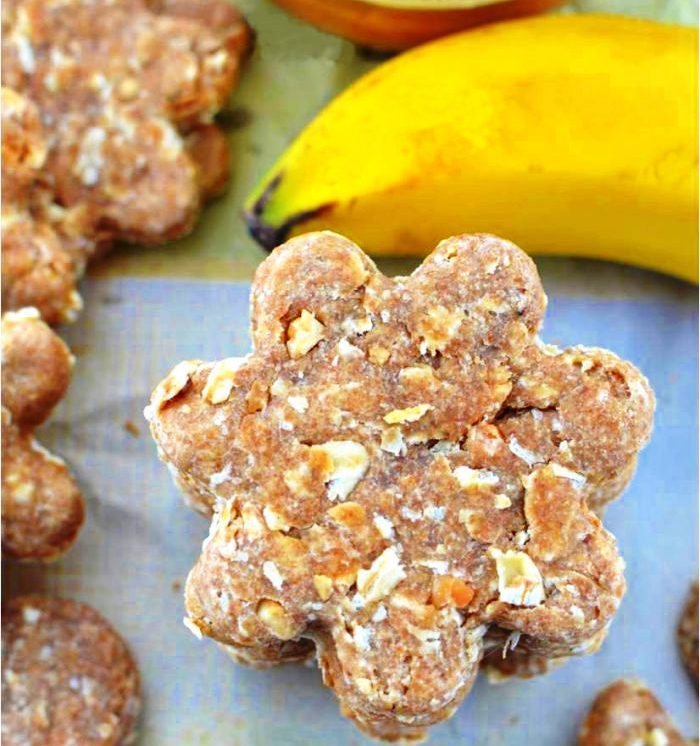 Easy-homemade-pumpkin-dog-biscuits
I like to bake homemade dog biscuits for our four furry friends. This way I know exactly what is in them and they are healthier (and cheaper) than store-bought treats. Most of these ingredients you'll find already in your pantry. Let's make some Homemade Pumpkin Dog Biscuits!
Homemade-peanut-butter bacon-dog-treats
After doing a lot of research on homemade dog treats, I confirmed with our vet that the combination of whole wheat flour, egg, milk, baking powder, oats, and peanut butter is perfectly healthy for a pup.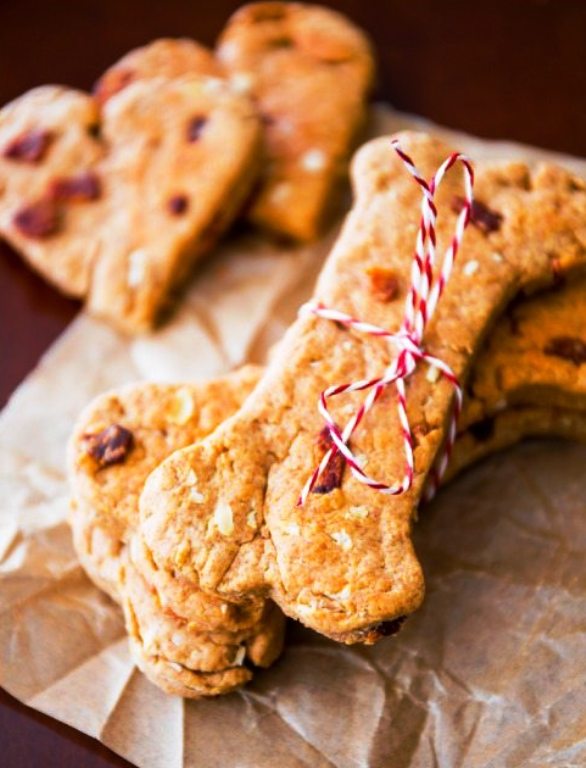 Homemade-hypoallergenic-dog-treat-recipe-cookie
For today's homemade hypoallergenic dog treat recipe, we wanted to do a little something special for our older dogs with fewer teeth. While having fewer teeth doesn't mean your dog can't still wolf down his favorite kibble, treats are often a different story.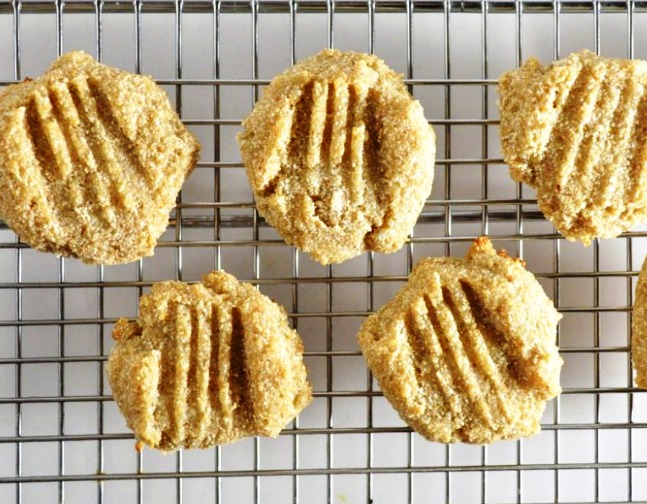 Spinach-carrot-and-zucchini-dog-treats
DIY dog treats that are nutritious, healthy and so easy to make. Plus, your pup will absolutely LOVE these!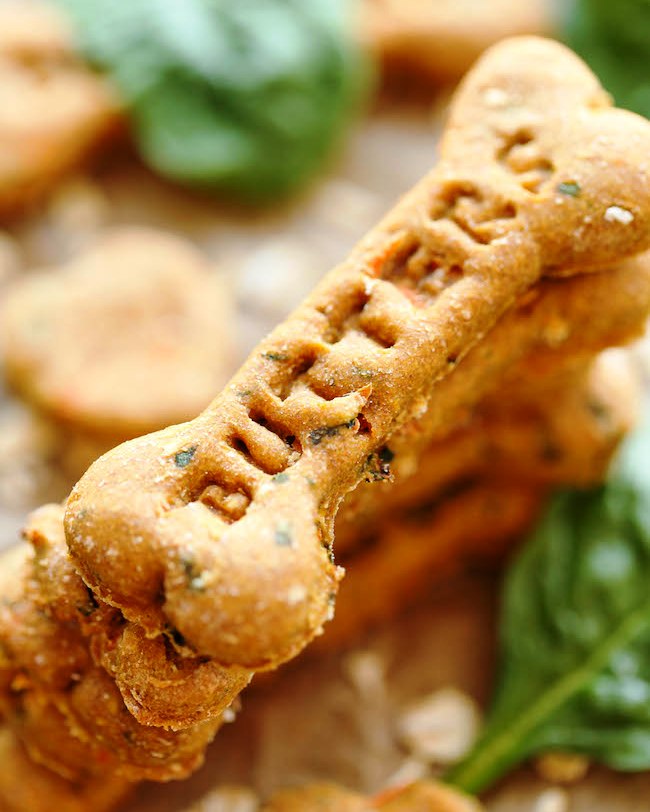 3-ingredient-chicken-dog-biscuits
These chicken dog biscuits are so easy to make, you'll never buy store-bought again!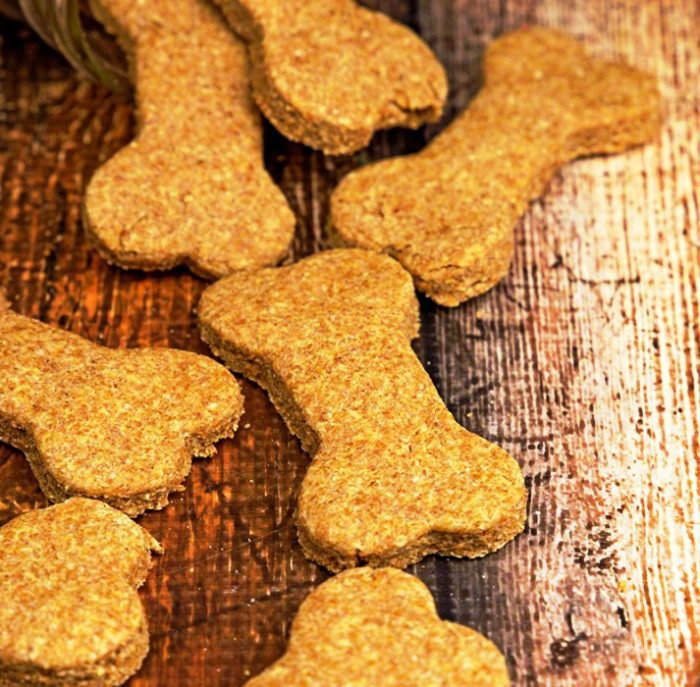 Yogurt-peanut-butter-banana-dog-treats-recipe
These simple and easy to make Peanut Butter Banana Yogurt Dog Treats are a great way for your pup to cool down! Budget-friendly and healthy for your dog.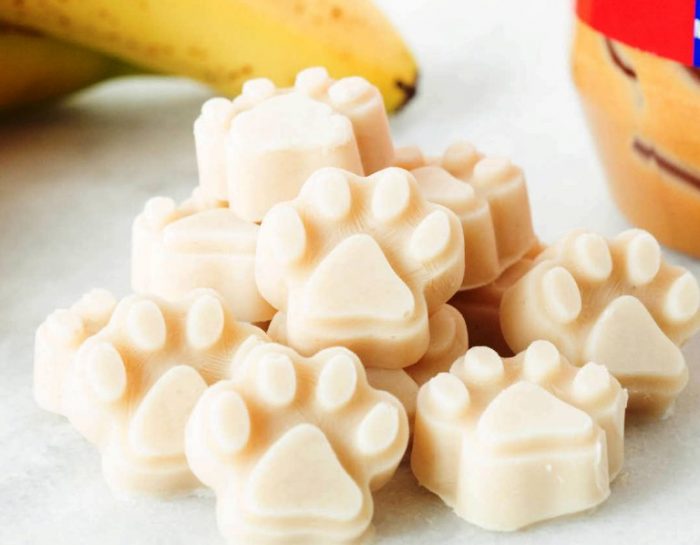 Bacon-cheddar-homemade-dog-treats
There's just 2 ingredients in these dog biscuits. Cheaper, easier and better for your dog.
These are also good recipe ideas to make for cats —-> 8 Easy Homemade Cat Treat Recipes