Tasty Cranberry Sauce Recipe as a side dish for turkey at a Thanksgiving Meal. An Easy homemade recipe that only requires 3 ingredients.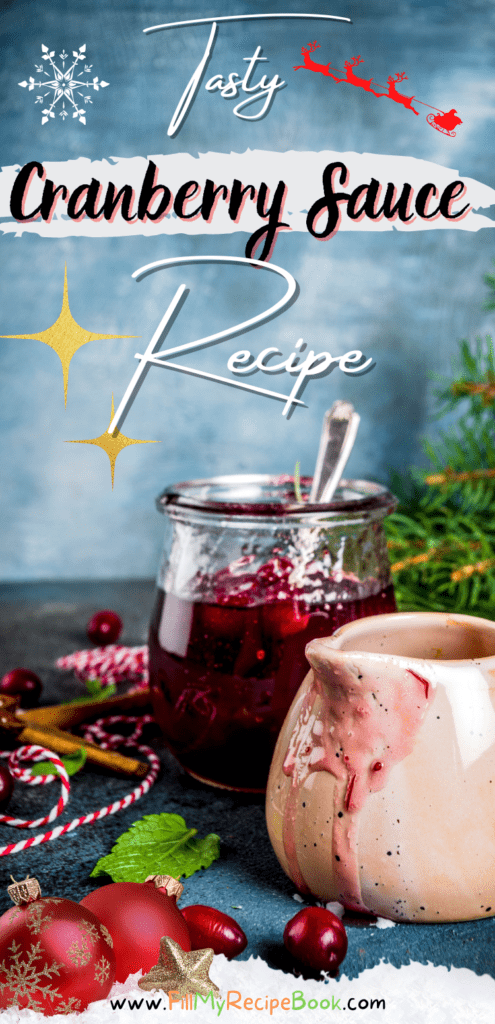 Tasty Cranberry Sauce Recipe
A versatile cranberry sauce that is easy and homemade with just 3 ingredients. Simple just as making jam or jelly. Making this sauce for glazing for poultry or meats and its able to keep in the fridge for at least 2 weeks. Very freezable for fresh cranberries or the sauce. Great uses for the sauce for many desserts such as coloring whipped cream for dessert dishes. Add to flavor with yogurt for a parfait or simply add to a smoothie for color and taste. A sauce topping for mini pavlova or tarts.
Ingredients.
A homemade 3 ingredient easy cranberry sauce recipe to create that uses fresh cranberries and sugar. I always use brown sugar as it is more healthier. This may make your sauce a little darker than white sugar would. These are boiled with water to a paste. Orange zest is added to compliment the sauce.
(get the full description from the recipe attached)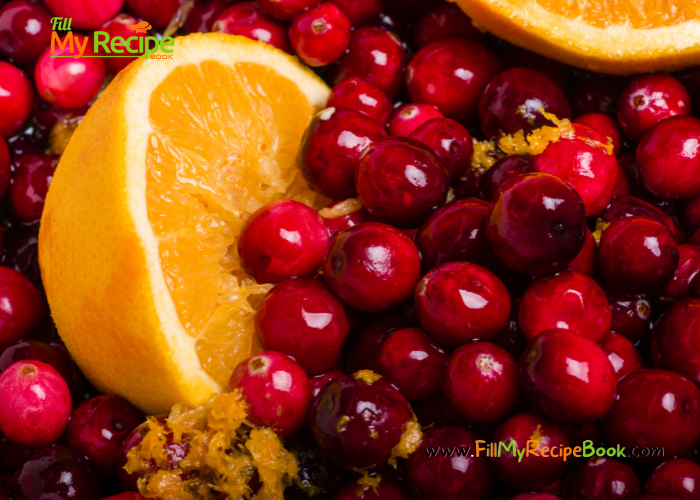 Fresh whole Cranberries.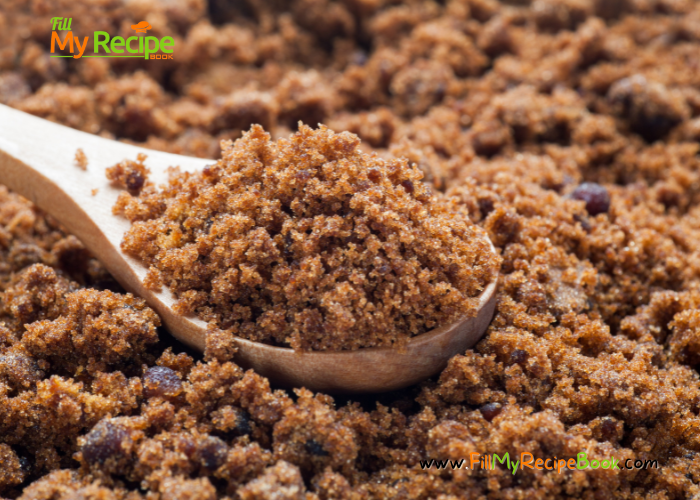 Brown sugar.
How to.
After washing the cranberries leave in a bowl. Add the water to a pot on the stove top and then add the sugar. Bring to boil stirring now and again, adding the cranberries to boiling water and boil until they pop open. Then adding some orange zest to it. Simmering for a few minutes until sauce has thickened. Don't boil the sauce further as this will make them bitter. Leave to cool until poured into a serving bowl or jug.
Fixing bitterness.
If the sauce turns out bitter then you can add a tablespoon of maple syrup and teaspoon of sweet apple juice or orange juice to it. Adding more sugar will not help with the bitterness.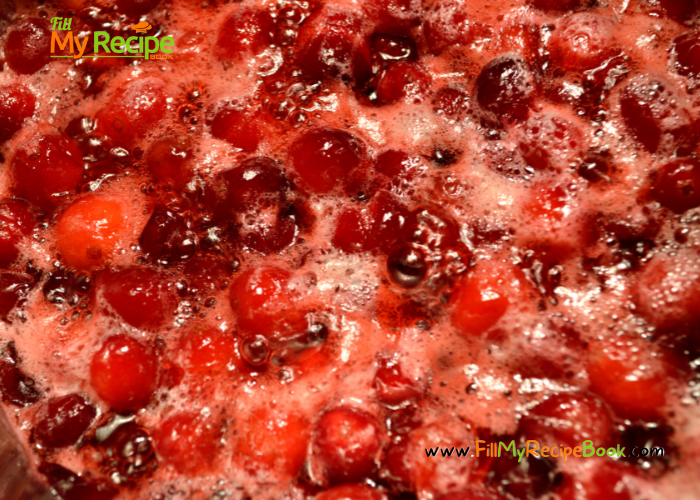 The cranberry sauce should be cooled in a refrigerator before serving. Preferably made the day before for best results. The sauce will thicken while it cools and when chilled.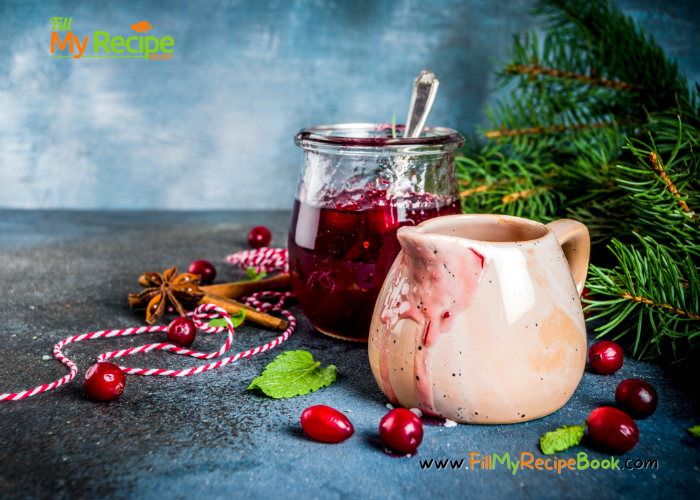 Taste test.
Cranberries are quit tart and this is where the sugar comes into effect. But you could add some sweet blueberries to combat the tartness of the sauce. This is why we use orange zest, or some orange juice that could be added with the water for a better taste. For the one cup of water required add half water and half orange juice. This will bring out the flavor. Oranges and cranberries go together, such as chicken and lemons go together. This will also add more sweetness to the sauce.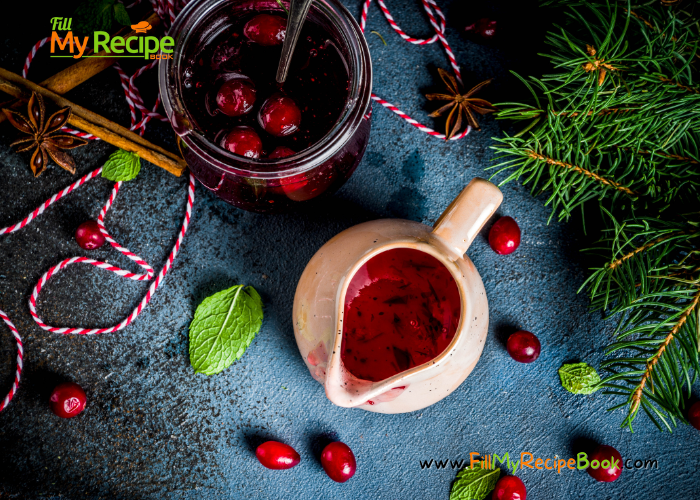 Storing.
Keeping the sauce in the fridge in a sealed airtight container or bottled in the fridge for at least 2 weeks. You can also store the left over cranberry sauce in a zip lock freezer bay and freeze them.
Freezing cleaned fresh cranberries in a sealed zip lock freezer bag is also an option. Keep them for a good few months until needed.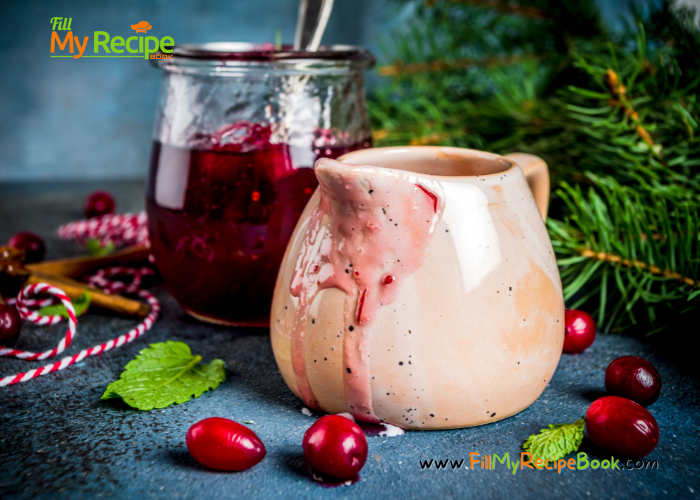 Serving the cranberries at room temperature or chilled is the way to go.
Cranberry sauce uses.
Its really cooked just like you make jam or jelly, therefore smear it on toast or a sandwich.
Add the sauce to yogurt to flavor it for a dessert or smoothies.
Used as a warm sauce for sweet desserts, or pavlovas.
The sauce also provides pink color to whipped cream to pretty it up for dessert or treats.
A glaze for poultry or meats.
Recommendations.
Make this chicken recipe idea —–> Apple & Cranberry Stuffed Chicken Breast.
For a thanksgiving Turkey recipe for this amazing sauce —–> Herbs and Butter Roasted Turkey
There are different versions of cranberry sauces to create —–> 7 Enticing Cranberry Sauce Recipes
Sharing Thanksgiving side dishes to create —–> 27 Thanksgiving Side Dishes and these ideas —–> 11 Thanksgiving Turkey Recipes
Ideas for a vegetarian Christmas meal —– 34 Vegetarian Christmas Dishes Recipes
Ideas to create with cranberries for desserts. —–> 9 Easy Cranberry Dessert Recipes
Here are some sauces and gravy recipe ideas to create —-> 16 Amazing Sauces & Gravy Recipes
Print
Tasty Cranberry Sauce Recipe
Tasty Cranberry Sauce Recipe as a side dish for turkey at a Thanksgiving Meal. An Easy homemade recipe that only requires 3 ingredients.
Author:
Prep Time:

5 min

Cook Time:

15 min

Total Time:

20

Yield:

2 1/2 cups

Category:

Side dish

Method:

Stove top No Bake
Ingredients
1 Cup of brown sugar (200g )
1 Cup of water (250ml)
4 Cups of fresh cranberries (12 oz)
Zest of orange
Instructions
Place the water and the sugar to a pot and heat up on the stove top to melt the sugar and stir until its dissoved.
Add the cleaned cranberries to the pot of boiling water.
Boil until they fresh cranberries pop open, stirring now and again. Turn the stove lower to simmer the sauce for about 10 minutes.(stirring now and again)
Add your orange zest to this and stir the sauce.
Take off the heat and leave to cool.
Transfer into a bowl and chill in the fridge for use on turkey. (the sauce should thicken while cooled.)
Make this the day ahead of the meal you want to serve it with.
Notes
For added sweetness add some blueberries or other spices if preferred. Such as cinnamon or nutmeg or all spice. Currents or raisins may also be added.
Another way is to half the water with orange juice, as cranberry goes well with oranges. The sugar may also be lessened but starting off with half and adding for sweetness required. Everything goes by taste.
Keywords: Tasty Cranberry Sauce Recipe