Bottled Salads and Chutneys. Some of my collection of chutneys and salads for the Christmas season to be used as a side dish. Make them.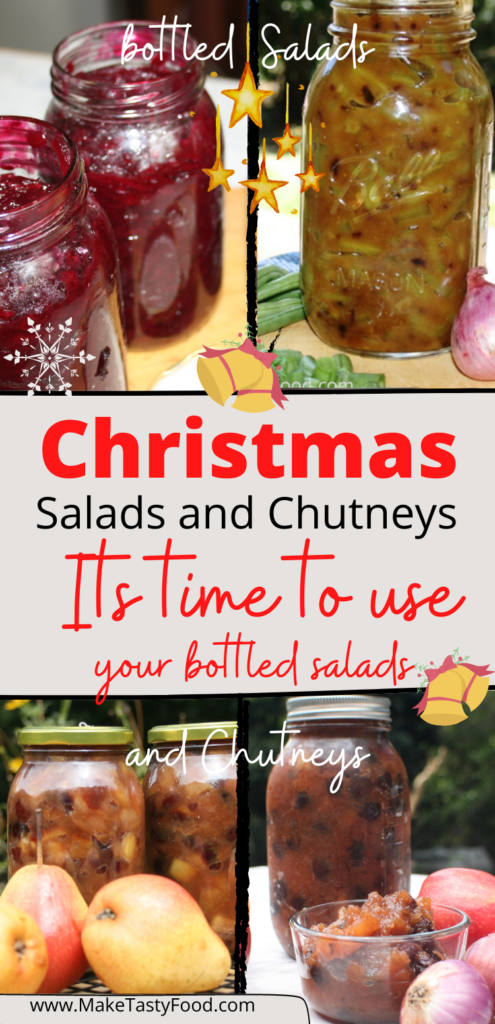 Make these salads ahead and store for the Christmas holidays to add to your cold food or salads for a grill or braai.
Bottled Salads and Chutneys.
No runny vinegar mess for this Tasty Curry Beetroot Chutney.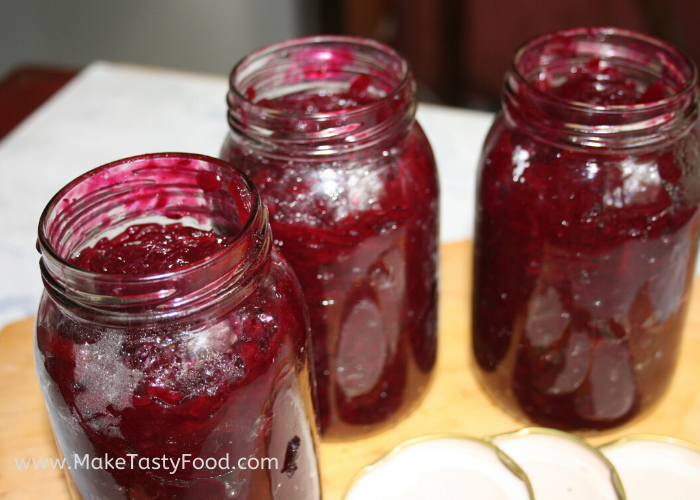 Then there is this amazing Mustard Curry Green Beans bottled. The only way I love green beans. Also use as a salad and with cold lunch for the Christmas holidays.
An amazing salad for the braai meal or barbecue grill.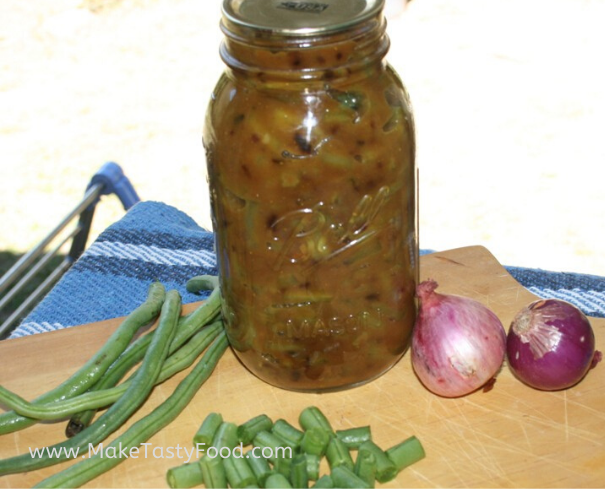 These homemade chutney from fruit that there was plenty of, works well for any addition to meats or meals to improve the taste. Also can be added to a casserole dish.
Easy Bottled Sweet Apple Chutney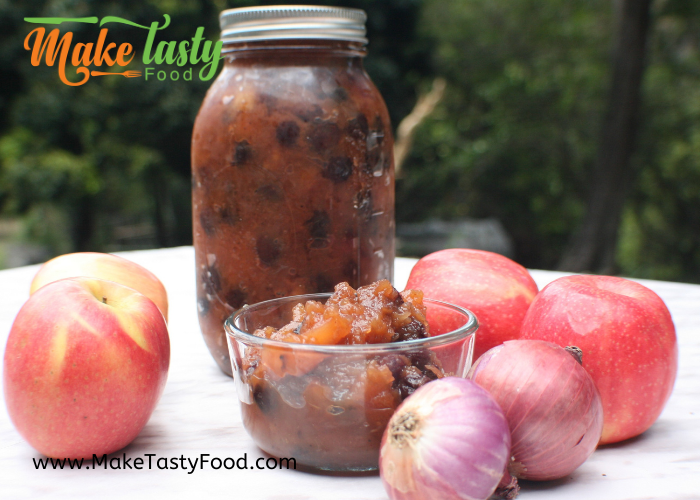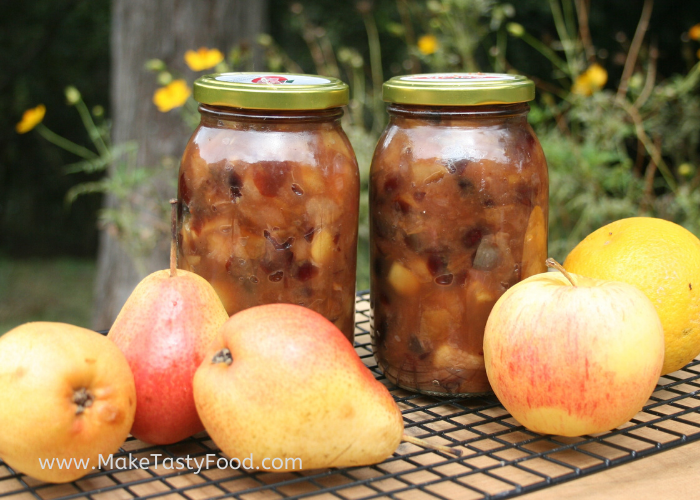 Did you know that the beet root chutney/ salad is wonderful to place on sandwiches. Also use the mustard green beans and the curry beetroot in salads.