7 Enticing Cranberry Sauce Recipes ideas to create, with fruit added and sugarless healthy ones as well as a vanilla bourbon sauce.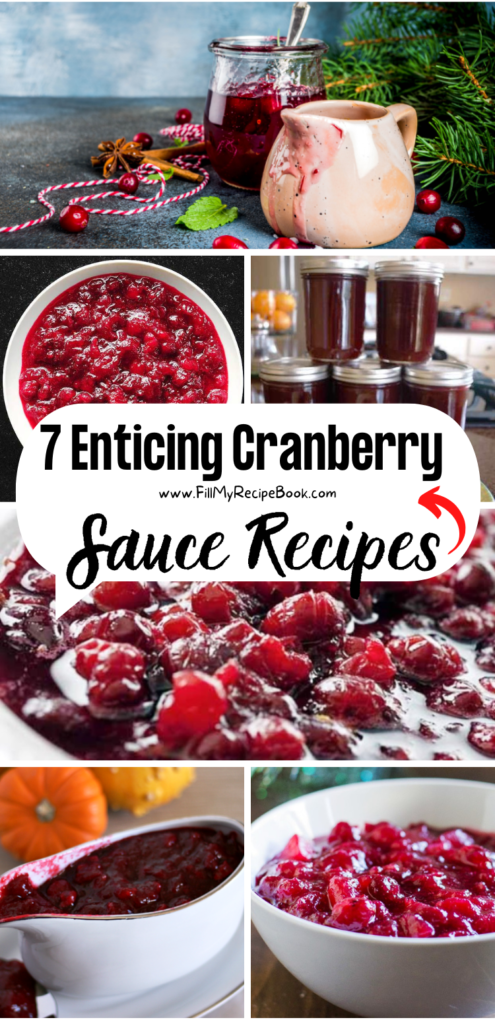 7 Enticing Cranberry Sauce Recipes
Sharing enticing cranberry sauce recipe ideas for you to create for a Thanksgiving roasted turkey dinner. A few different takes on cranberry sauce but all easy homemade recipes. A great cold side dish for any poultry or meats. Glaze your roasted turkey with cranberry sauce and use the left over on a sandwich or even keep in the fridge sealed for at least 2 weeks. Freezer friendly sauce and fresh cranberries.
(click on the highlighted heading or images for the recipes)
Tasty Cranberry Sauce Recipe as a side dish for turkey at a Thanksgiving Meal. An Easy homemade recipe that only requires 3 ingredients.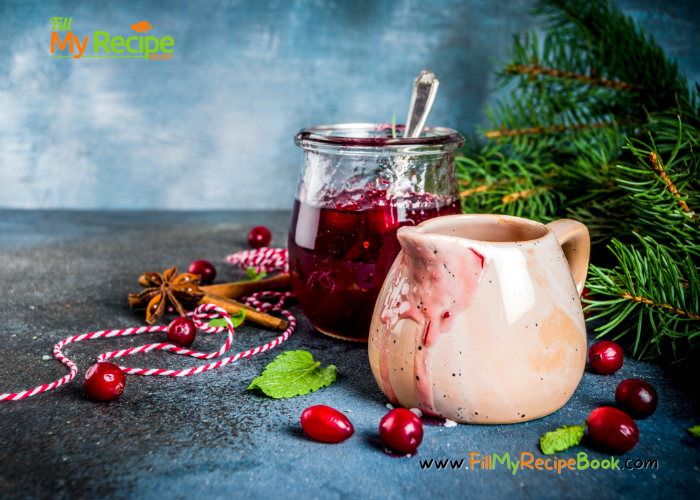 Homemade jellied spiced cranberry sauce
I preserve my sauce so that I can store it in the pantry, but you can easily make a batch and put the jars into the refrigerator until ready to serve.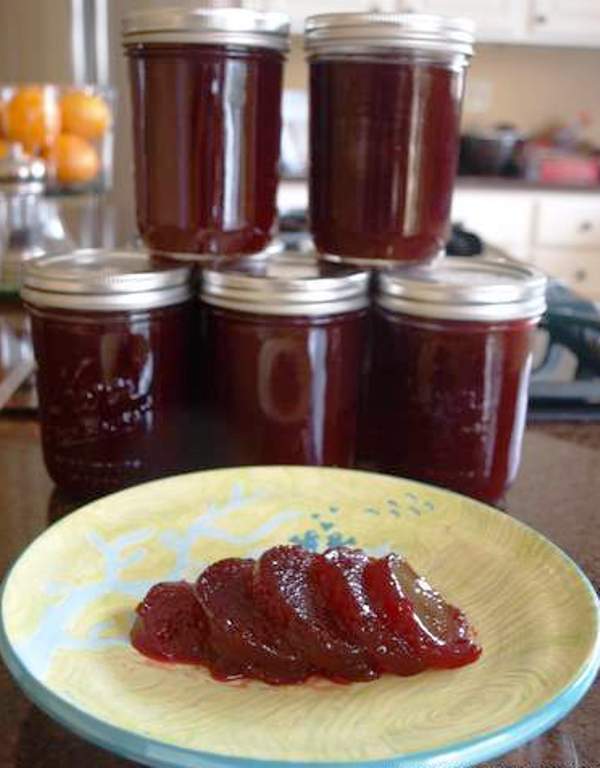 When it comes to preparing the traditional holiday meal, Homemade Cranberry Sauce has got to be the easiest, if not most colorful, dish to prepare.
Healthy cranberry sauce recipe(sugarless)
I've always thought that homemade versions of classic recipes taste much better than store-bought versions, and cranberry sauce is a perfect example of this.
Homemade cranberry sauce with apples and cinnamon
Update your Homemade Cranberry Sauce with apples for a simple and sweet twist on the classic Thanksgiving side. Tasty without getting too crazy.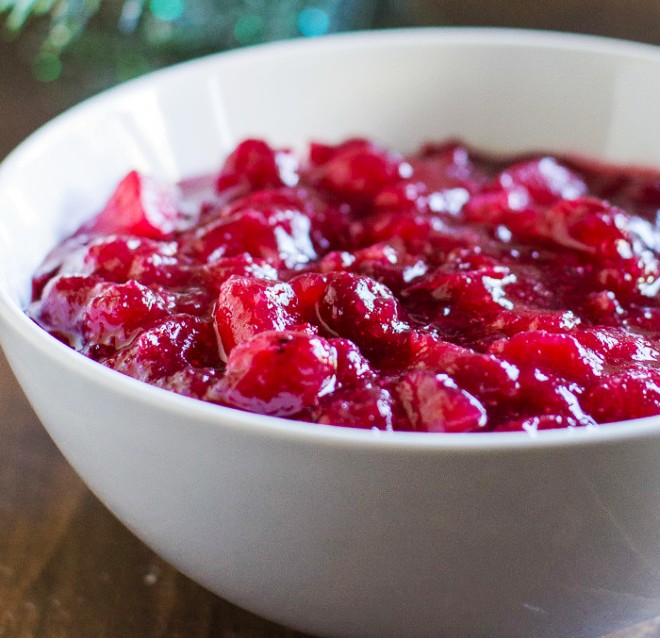 Vanilla bourbon cranberry sauce
This vanilla bourbon cranberry sauce will wow your taste buds and its so easy to make.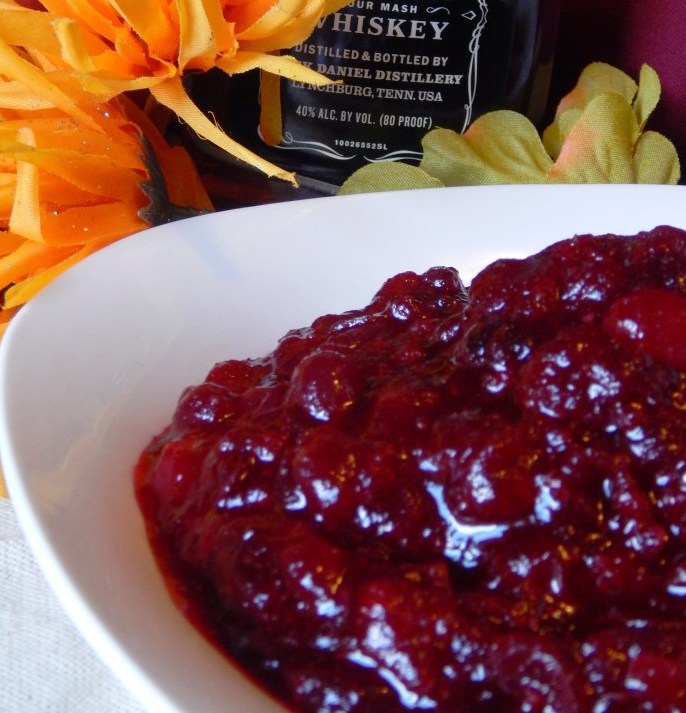 Cinnamon-orange cranberry sauce with pecans
This cranberry sauce recipe infused with cinnamon and orange is the best cranberry sauce for your holiday table. It's my Grandmothers recipe and a family favorite.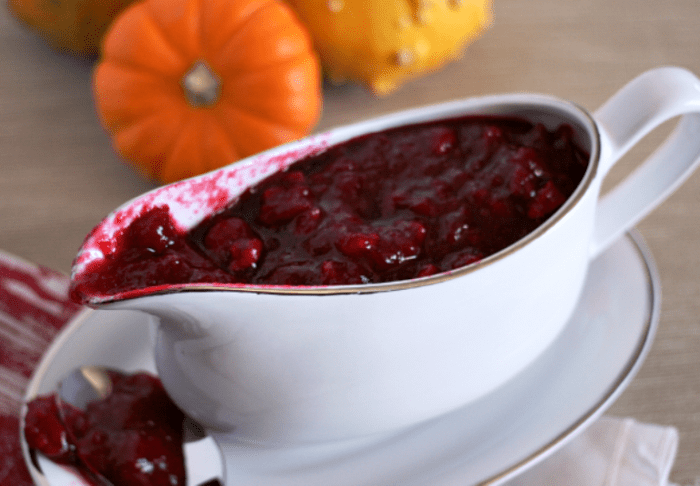 Make this chicken recipe idea —–> Apple & Cranberry Stuffed Chicken Breast.