10 Homemade Chocolate Easter Eggs recipe ideas. Make your own fillings with butter cream or coconut and even Nutella and other ideas.
Homemade Chocolate Easter Eggs
Sharing a few chocolate easter eggs recipe ideas to create at home with filling ideas.
Decorating and molding the chocolate and filling the hollow chocolate eggs with small smarties. Or any other colorful small sweets you can find and maybe some jelly babies or smarties fillings ideas for a surprise. Easy healthier coconut filled chocolate coated eggs decorated with white icing or white chocolate drizzled on top. Go crazy with the decorating and at the same time enjoy the time with your children. Use good quality dark chocolate that is more than 70 % as it is so much healthier. Also think of the quality of wrapping or presentation.
Happy easter.
How do you make chocolate eggs without mold?
Make some truffle balls or shape your filling ingredients into an oval shape first. Then dip or coat them with melted white or chocolate. You are free to shape into mini balls or larger balls. It depends on your preference. A heaped teaspoon is a great size to start with.
Should I melt chocolate with butter or milk?
The best way to thin chocolate is with the addition of fats. Add oil, melted butter, or shortening to thin a small amount of chocolate.
What can I use instead of chocolate Moulds?
Ice cube trays make a great candy mold substitute as they are evenly divided, uniform in shape and size, heat resistant and flexible to help pop candies out easily.
(click on the highlighted heading or images for the recipes)
Chocolate and Peanut Butter Balls
Chocolate and Peanut Butter Balls to make as a no bake recipe. Make as a gift or just to enjoy as a treat for kids or even an easter decorated idea.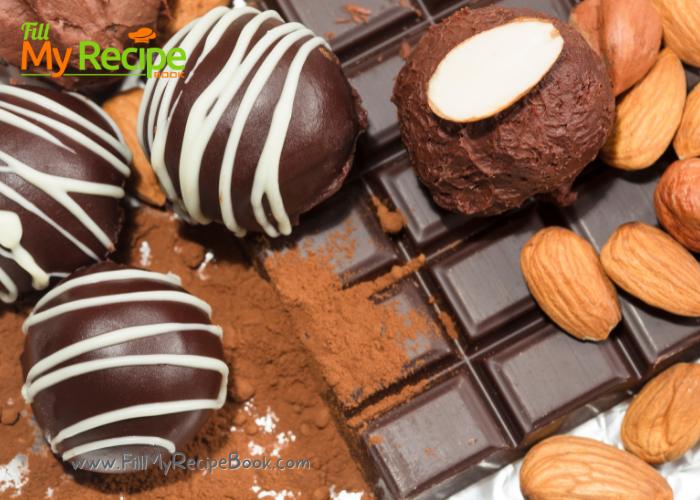 These homemade Nutella Cream Eggs are easy to make and taste amazing. A creamy chocolate filling dipped in white chocolate with colorful sprinkles on top is a fun treat to make for Easter baskets.
Chocolate-buttercream-coconut-easter
Making Easter chocolate eggs is such an endearing tradition and especially when done together with children or grandchildren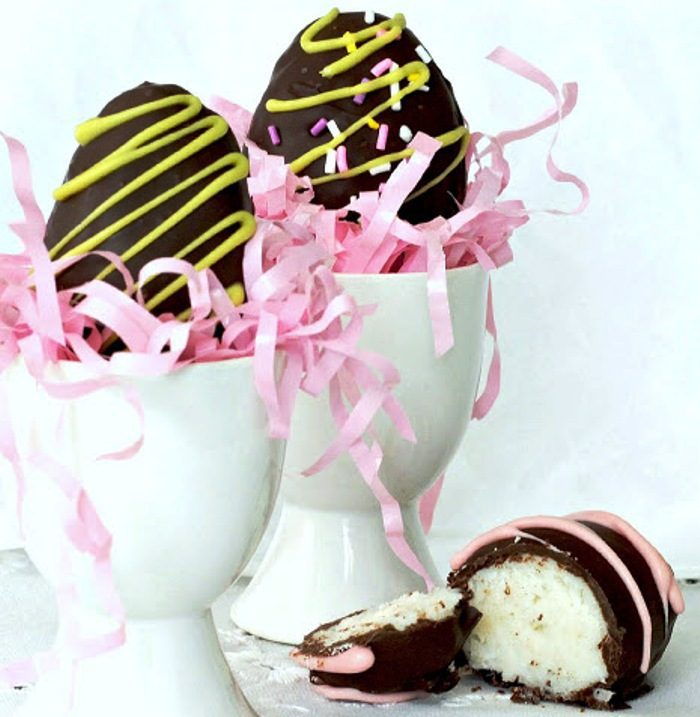 Here's an Easter treat that is decorative, delicious and filled with whatever you please. A hollow chocolate egg can hold jelly beans, chocolate eggs, marshmallow bunnies, or even money.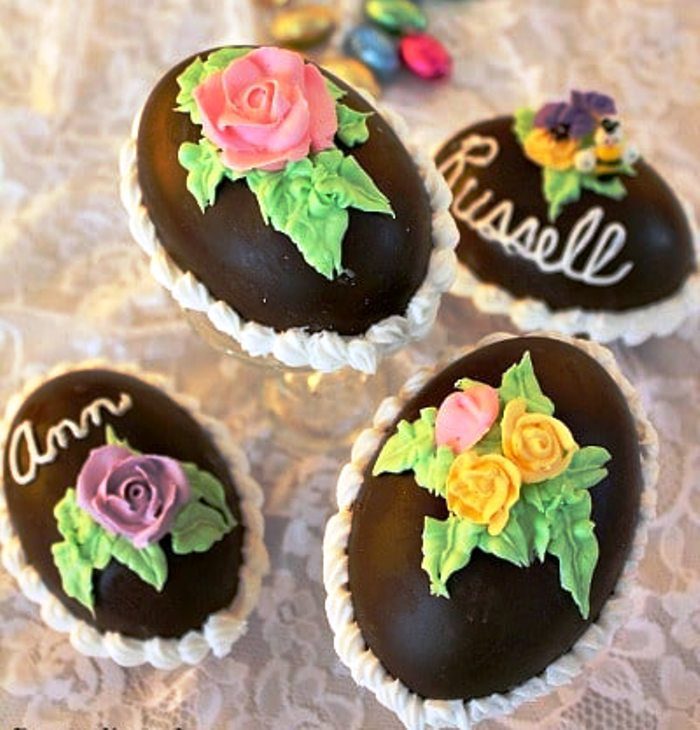 Double Chocolate Easter Eggs, these homemade surprise inside Easter Eggs are made with milk chocolate and white chocolate. The Perfect Easter treat!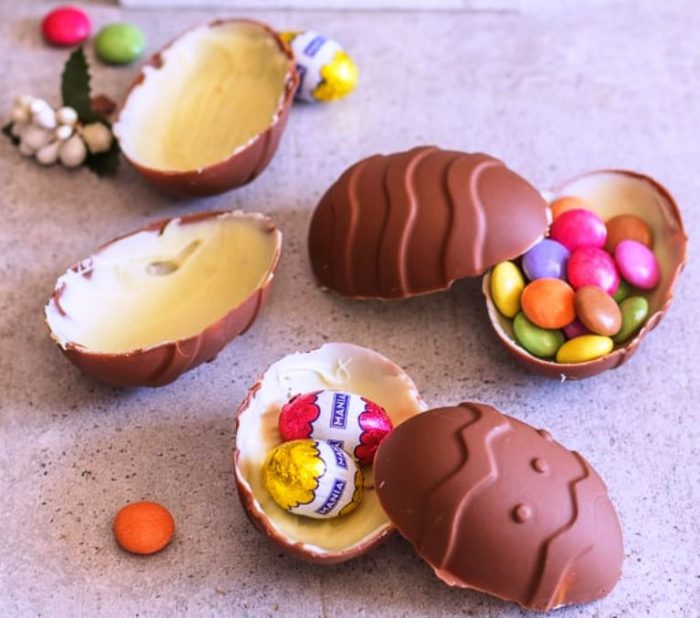 These Coconut Cream Eggs are the perfect solution. They are homemade, no bake, and dipped in chocolate.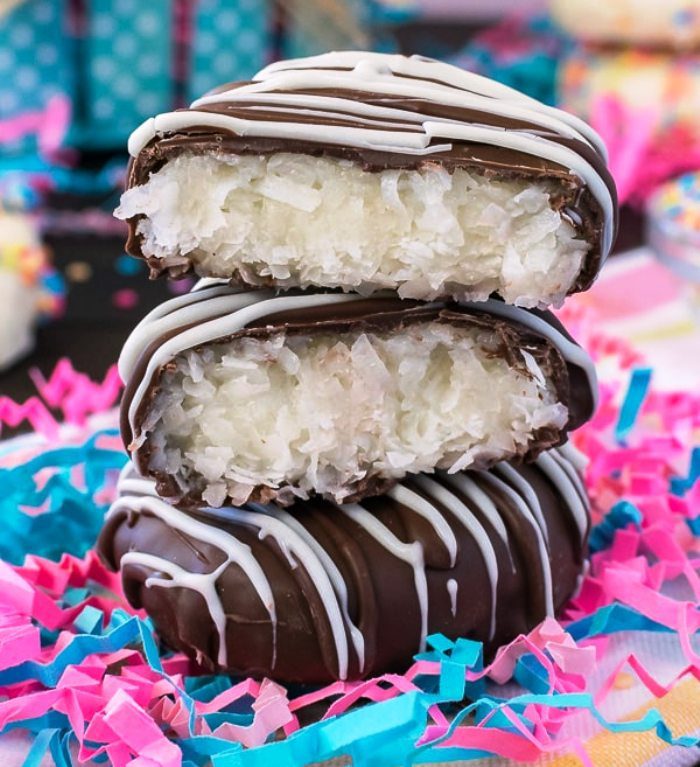 Homemade-chocolate-eggs-stuffed-cheesecake
You'll LOVE my Homemade Chocolate Eggs stuffed with Cheesecake, they are rich, delicious and a real no bake Easter treat!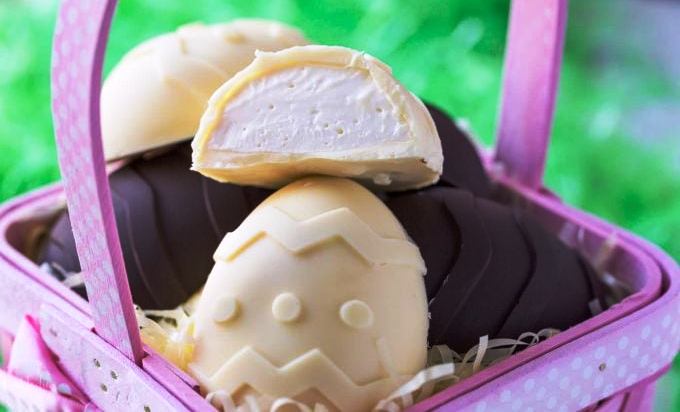 Homemade marshmallow eggs that include a step-by-step tutorial. Who knew making your own marshmallows could be so easy. (and cute!)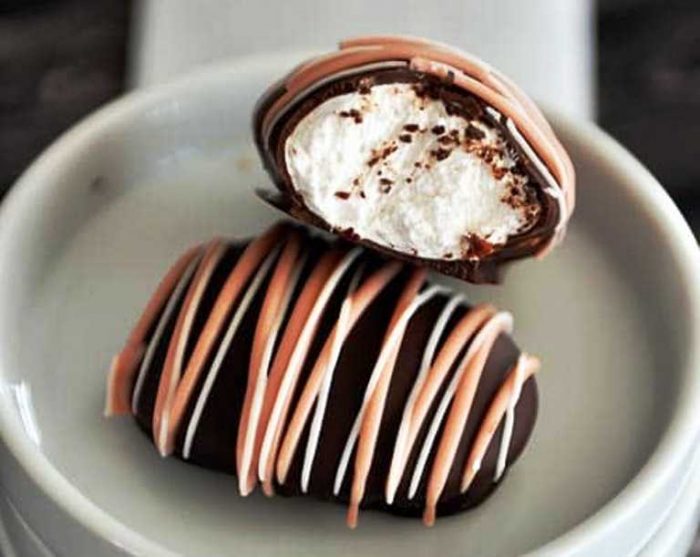 Homemade-chocolate-covered-peanut-butter-eggs-recipe
This Chocolate Peanut Butter Easter Eggs recipe only takes 15 minutes of hands on time and about 40 minutes of chilling time until ready to serve.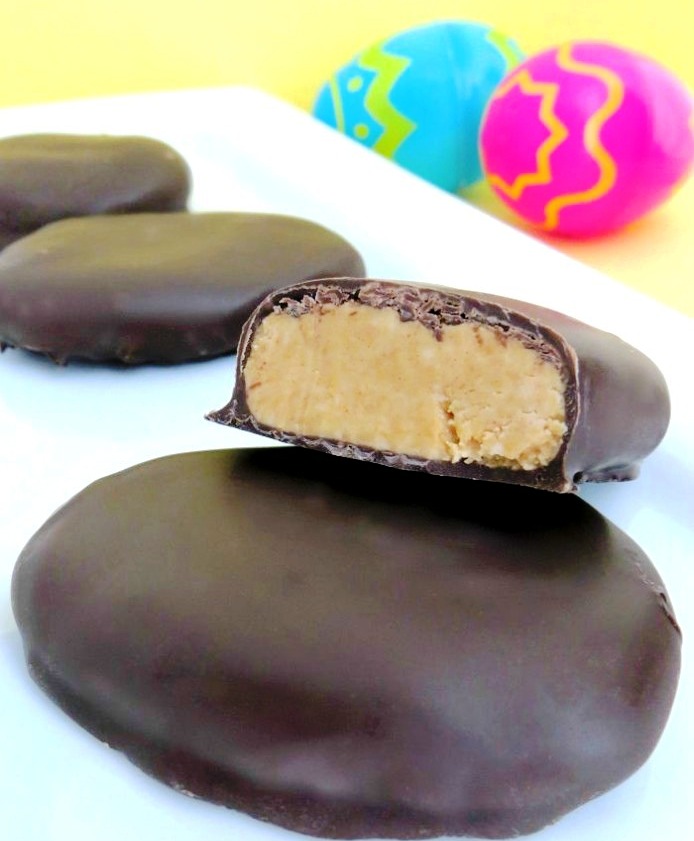 Marbled Easter Egg Truffles are a delicious homemade Easter egg candy! Rich white truffles are coated with a marbled pastel swirl of colors to make these gorgeous treats.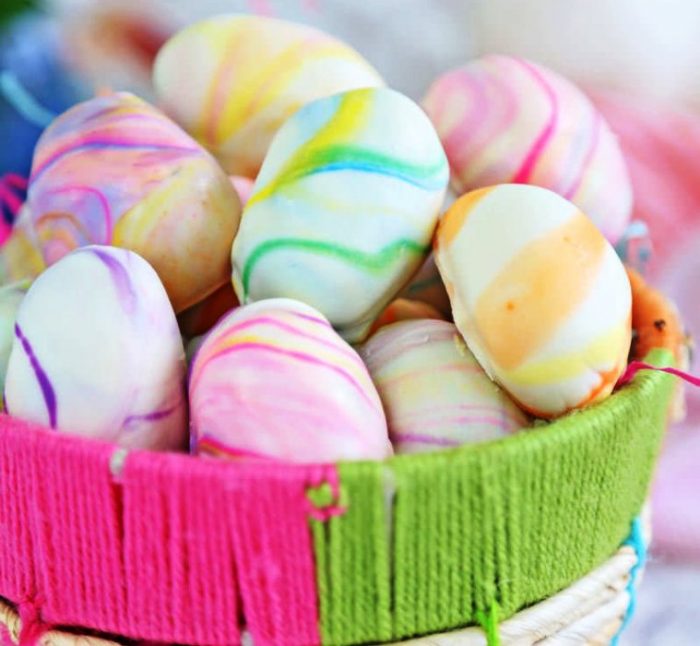 Other Easter recipe Ideas.
You loved to make these easter egg recipes, then you will also love these below.
Meaning of Easter and the Food we eat.
—-> Traditional Easter Foods and Treats
Enjoy and have a good easter.
Online Purchases.
Purchase Online, —-> 10 Easter Crafts and Moulds DIY
This post may contain affiliate links, where we earn from qualifying purchases. See more details in the policy page. Does not effect your purchase cost.