Easy Easter Dessert Recipes ideas. Make homemade snacks and traditional treats with some cakes and pavlova adding decoration with sweets.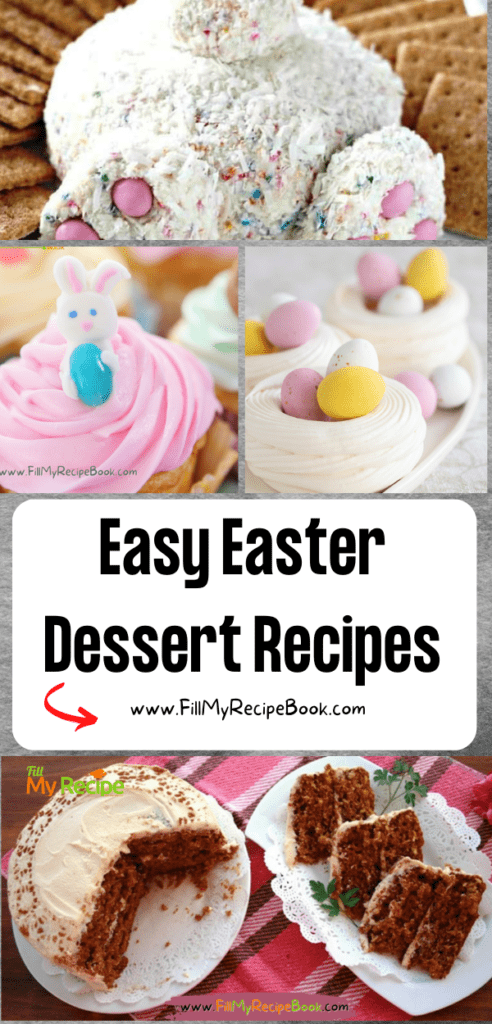 Easy Easter Dessert Recipes
Sharing a few homemade recipe ideas to turn into Easy and kid fun desserts or snacks for easter. Using any recipe to alter the final look to serve for easter, just use imagination. Make a mini pavlova with small sweets or smarties or jelly tots. Carrot Cupcakes or cake that is traditionally eaten on easter weekend. Make chocolate easter eggs out of truffle balls and shape and decorate them for easter.
Very colorful and tasty coconut egg nest and a no bake cheesecake dessert, some biscuits in a bunny shape and a cheese ball bunny but. Wonderful to have your kids decorate the biscuits and tops of the cake and desserts.
(click on the highlighted headings or images for the recipes)
Mini Easter Pavlova Nests recipe idea for a easter treat or dessert. Easy oven baked individual decorated pavlova, filled with mini eggs.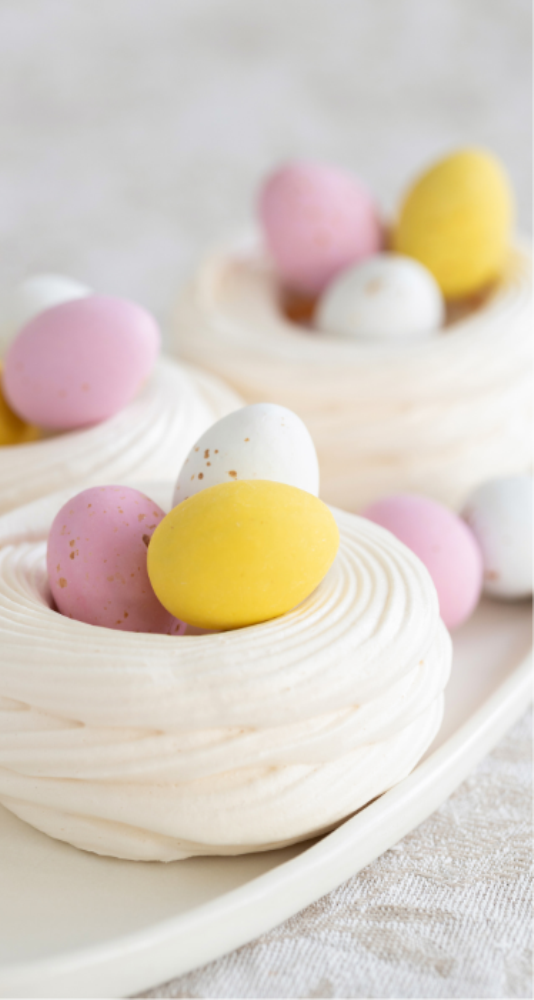 These Coconut Macaroons shaped into nests and garnished with candy eggs are a delicious, sweet, and easy spring dessert. Or easter dessert.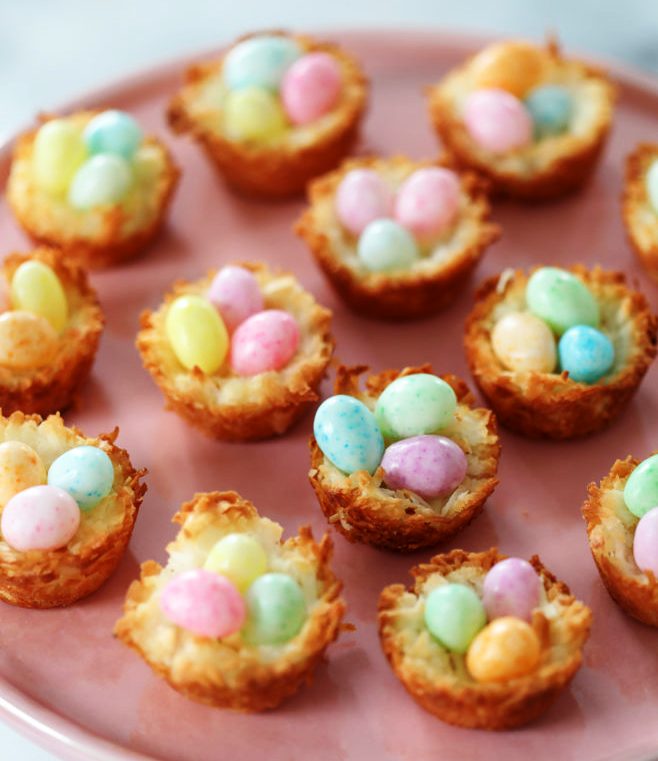 Raspberry White Chocolate Truffles
Raspberry White Chocolate Truffles rolled in powder sugar or coconut for a great taste. A no bake dessert to serve for snacks for teas. Be creative and make these for easter eggs, as they can be made small or oval depending on your theme. Color them or use them as decorative eggs on cookies or cup cakes and other recipe ideas. Roll in sprinkles for easter eggs. Other chocolate truffle recipe ideas for easter egg decoration. –> Easy No Bake Truffles Recipes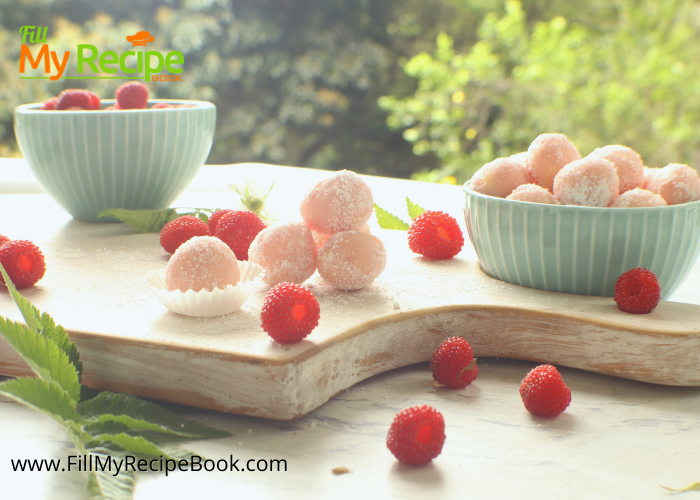 This sweet cheese ball is loaded with your favorite goodies like sprinkles, funfetti cake, and cream cheese. Add coconut as the fur and pink M&Ms as the feet.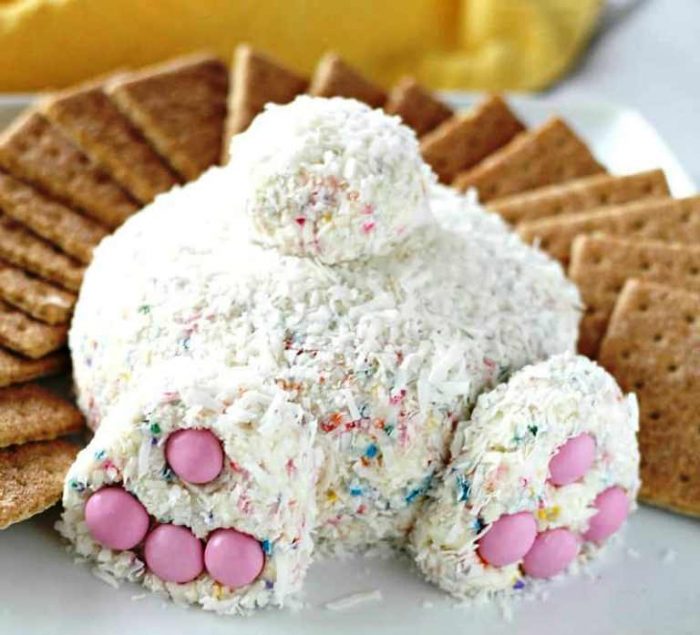 EASY EASTER MINI LEMON TARTS – are the most refreshing little bite of something sweet and delicious! Simple, quick and easy dessert is perfect idea for Easter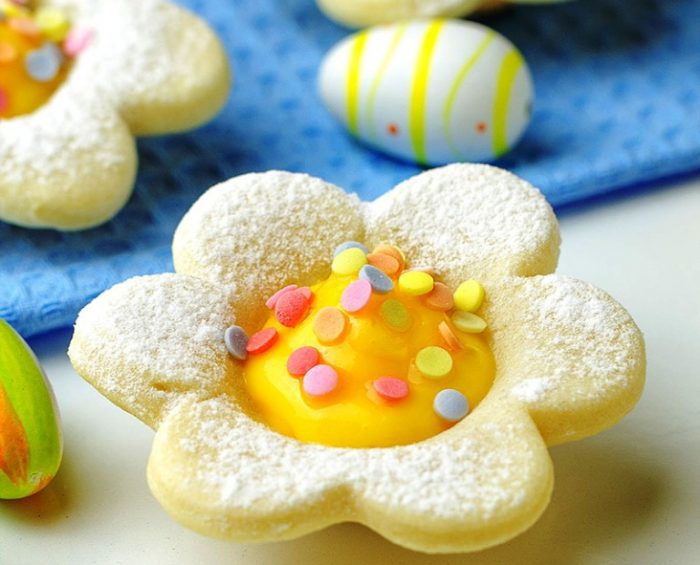 Carrot Cupcakes and Cream Cheese
Soft and moist scrumptious Carrot Cupcakes and Cream Cheese Frosting. Perfect for tea or a dessert for easter. All you do is add some decorative small easter eggs. Carrots are traditionally eaten for easter to.
View the traditional easter foods and their meanings here.–> Traditional Easter Foods and Treats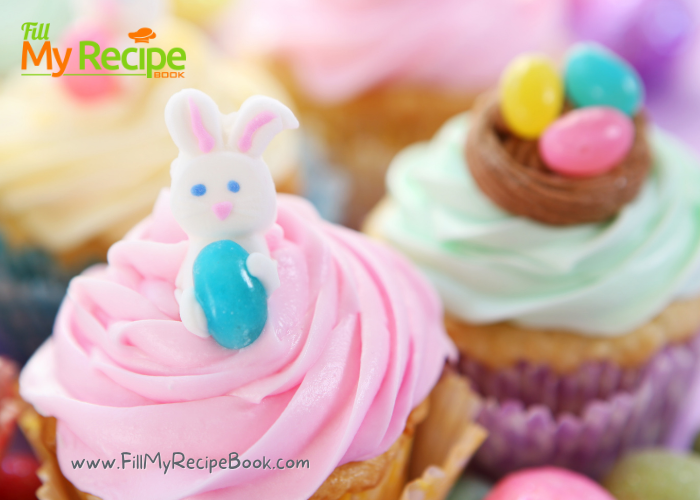 Chocolate and Peanut Butter Balls made into easter eggs.
Chocolate and Peanut Butter Balls recipe. A no bake protein energy snack with peanut butter, mixed graham crackers covered in dark chocolate. Decorate with colorful sprinkles or drizzle white or colored chocolate over them for easter eggs also roll them into an egg shape. Homemade recipes.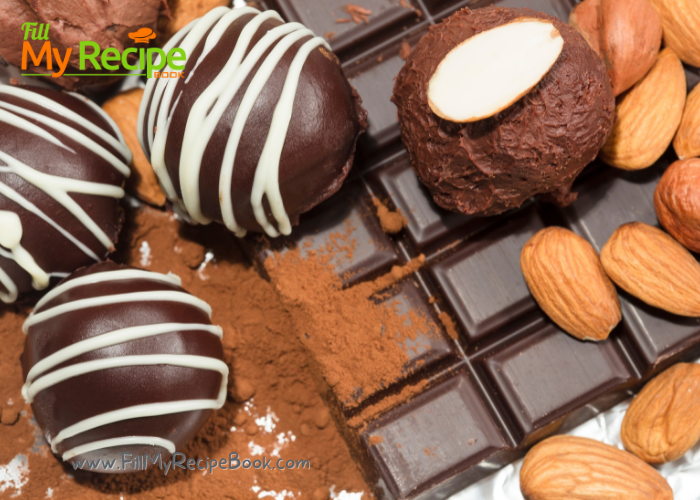 Popular Family Butter Biscuits shaped for easter.
Popular Family Butter Biscuits made in large quantity. These butter biscuits are always a winner for a large family. The dough is easily rolled and cut into shapes and iced for easter.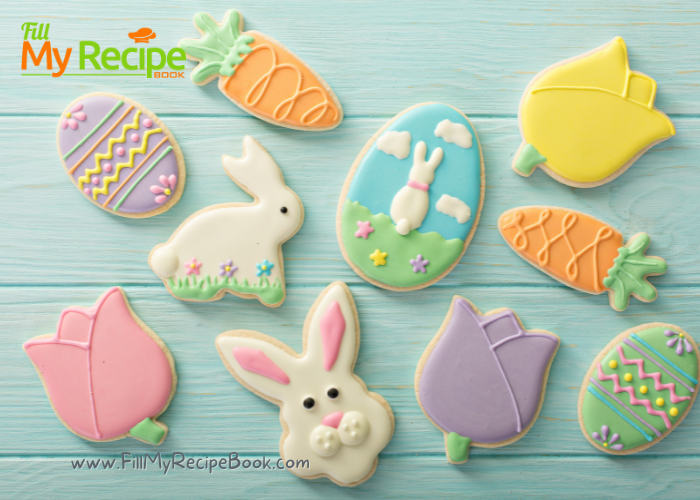 Tasty Moist Carrot Cake is a favorite, spiced with cinnamon and crushed pineapple, pecans and coconut. With an amazing fluffy cream cheese frosting.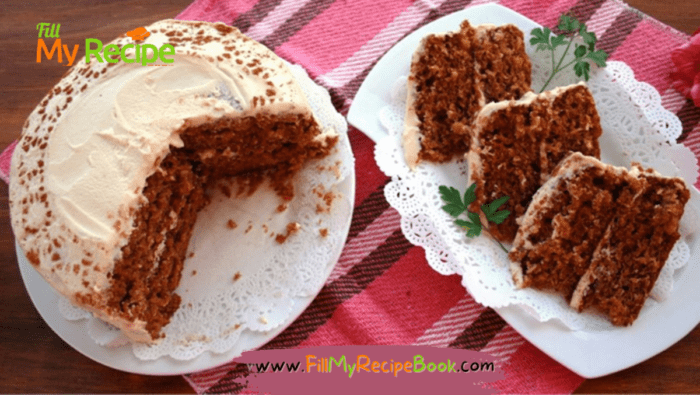 Easter-no-bake-birds-nest-cookies
These No Bake Birds Nest Cookies are made with oats, corn flakes, mini eggs, peanut butter and are perfect for Easter or Spring! The kids will go nuts for them.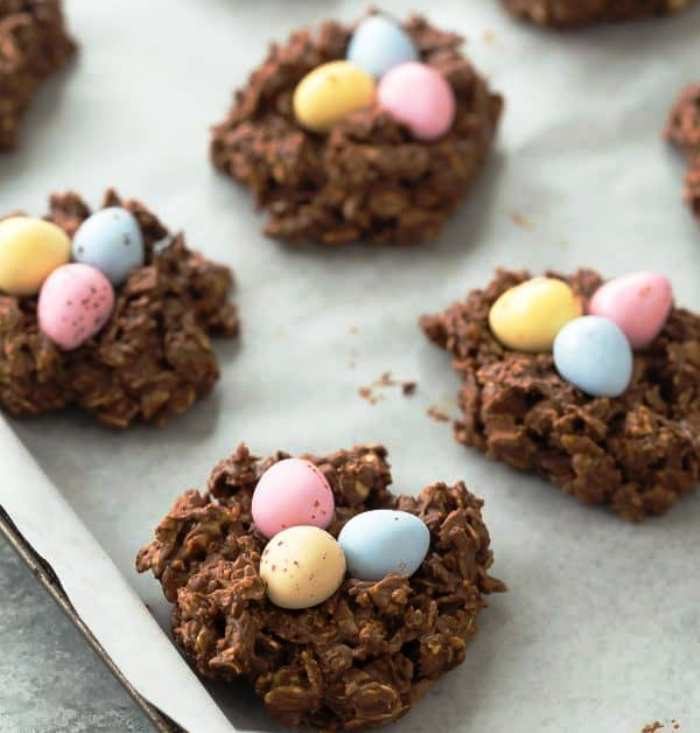 Easter-no-bake-mini-cheesecakes
Looking for an easy Easter dessert? These Easter No-Bake Mini Cheesecakes are perfect! Cute pastel striped cheesecakes that are simple to make, no baking required!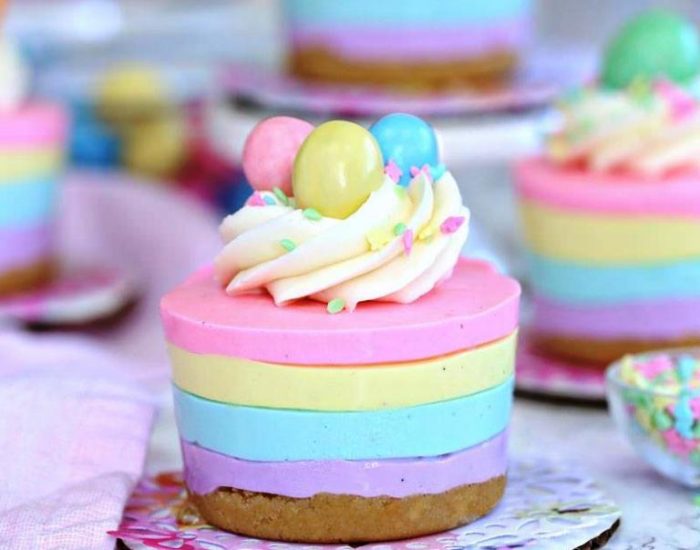 Easter-pink-velvet-cheesecake-trifle
A sweet and easy Easter trifle made with pink velvet cake, cheesecake mousse, and Peeps marshmallows.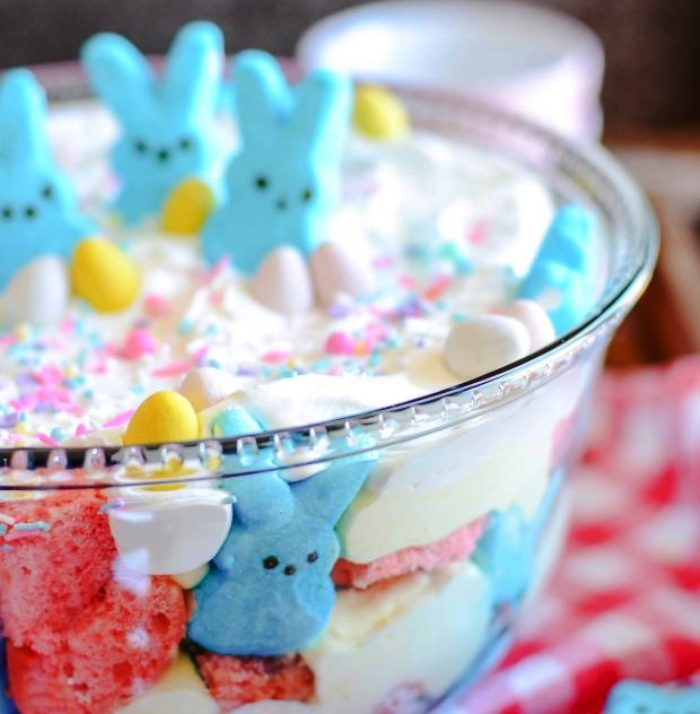 Other Ideas
Even make some of these truffles and balls into decorative easter treats. See below link.
—-> Easy No Bake Truffles Recipes
Get more Easter Ideas here below.
Online Purchase
10 Easter Crafts and Moulds DIY
10 Easter Crafts and Moulds DIY ideas to create for easter and all the DIY crafting material and moulds for painting and chocolate eggs.