8 Kids Easter Egg Decorating Ideas. Easy cute recipe ideas to make on your own at home with adults that are colorful easter eggs ideas.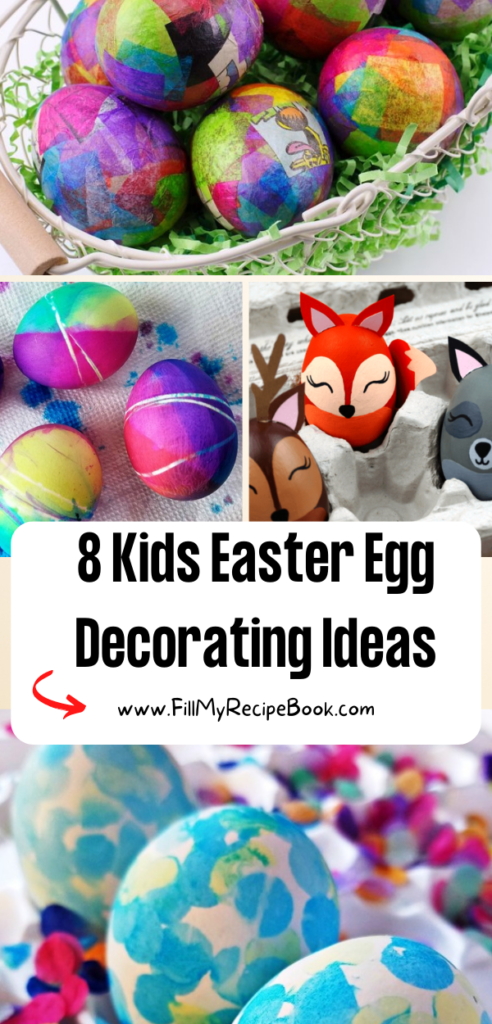 8 Kids Easter Egg Decorating Ideas
Sharing a a few kids easter egg decorating ideas to create for easter hunts and gifts for kids.
As well as just drawing on them with crayons or coloured pens. Then there's the paper Mache dye and as well as the cream mix to roll the eggs in. Make a basket and tell the kids what easter is about.
Go and learn what the traditions are for easter and the food that is traditionally eaten on the easter weekend. —–> Traditional Easter Foods and Treats
How to decorate an egg kids?
You can decorate easter eggs with all sorts of craft materials including tissue paper (kids love bright colours), sponge paint, googly eyes, yarn, puffy paint, stickers, glitter, mod podge, and ribbon or even use crayons on a warm egg to get a melted crayon effect.
What to use for decorating eggs?
While you could potentially use any type of paint on eggs, acrylic paint is the easiest to work with and creates vibrant colors. Stencil designs on your eggs or free-hand draw on them. Polka dots, bunnies and fun sayings are always a hit.
What to fill Easter eggs with kids?
A few things to put in kids easter eggs.
money.
rings.
necklaces.
bracelets
earrings
stickers
erases
smarties.
marshmallows
puzzle pieces (many eggs make a puzzle)
(click on the highlighted heading or image for the recipe)
Rubberband-multi-colored-easter-eggs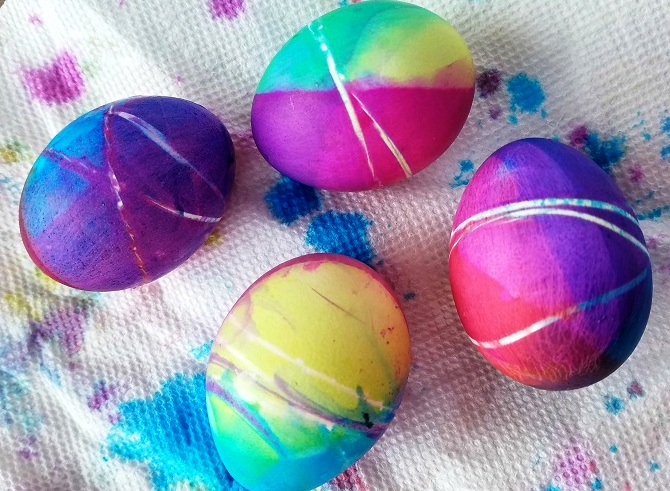 Dying-easter-eggs-with-whipped-cream
Dying Easter eggs with whipped cream seemed like an easy way to color eggs without the big mess of many other ways.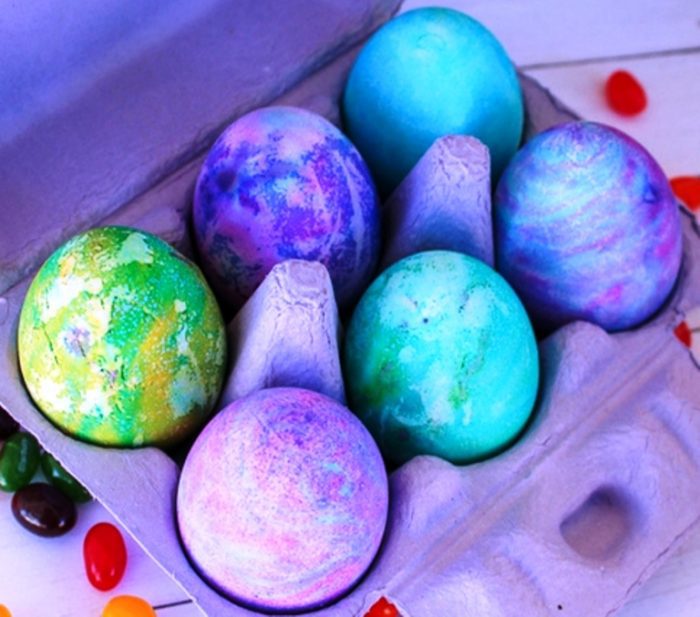 This crazy easy egg decorating idea for kids gives you beautiful watercolor Easter eggs using markers and a sandwich bag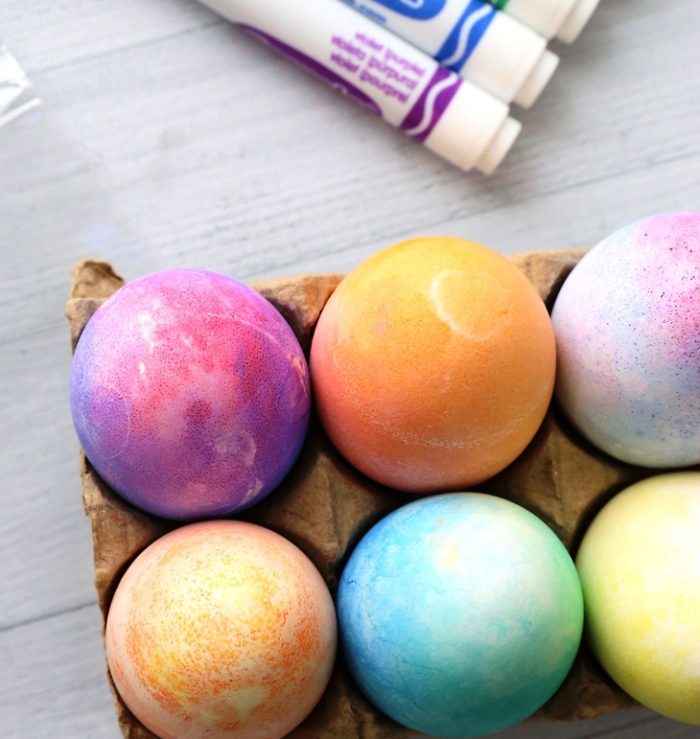 The eggs are beautiful and add a quirky flash of color to our kitchen table!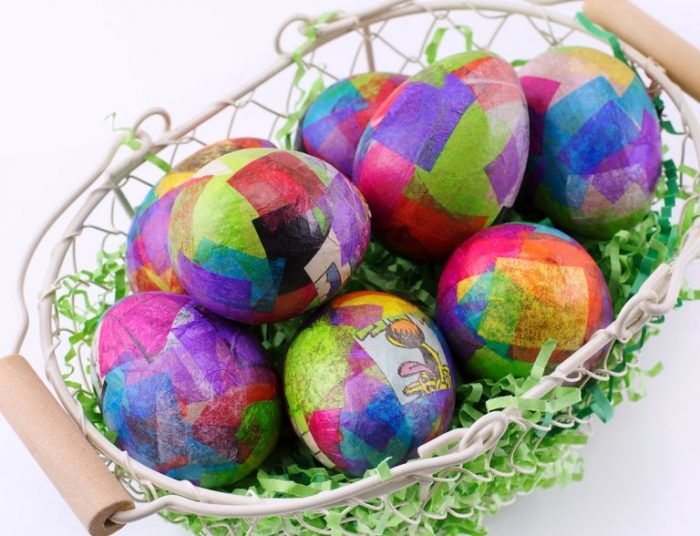 Confetti-tissue-paper-easter-eggs
I wanted to try a new Easter egg decorating technique and it turned out awesome! Make sure the tissue paper you use bleeds when wet.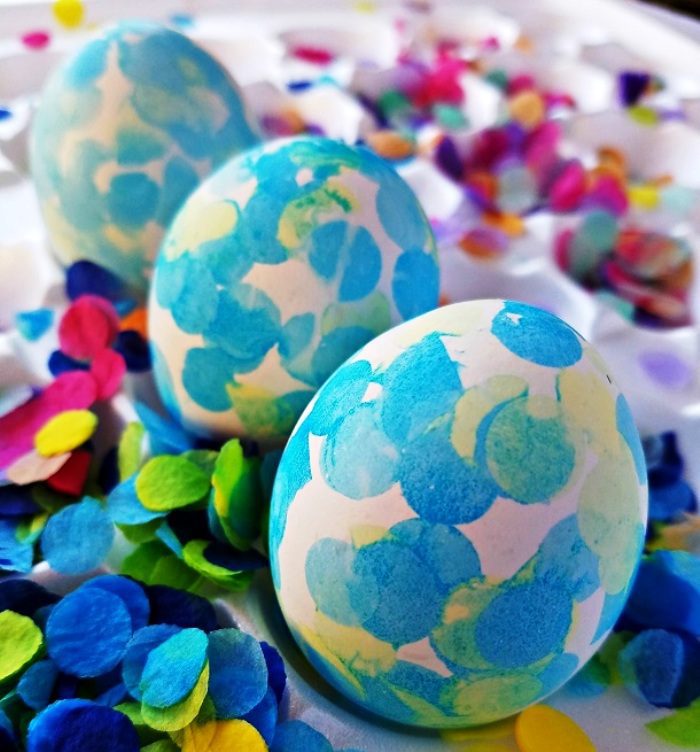 Swirly-rubber-cement-easter-eggs
My new favorite way to decorate Easter eggs is now with rubber cement! It makes awesome designs and it's so fun watching them in the new color.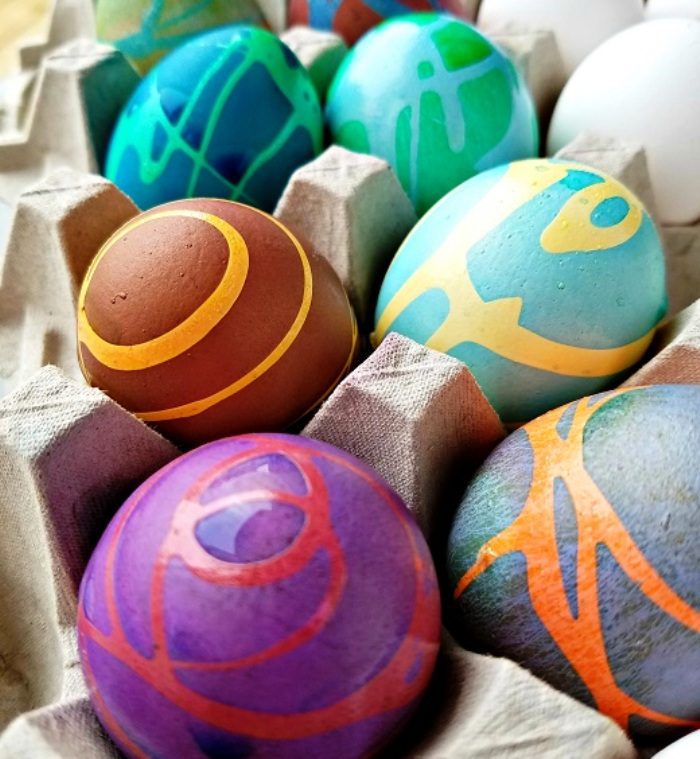 Our fabulous contributor has successfully combined cute with sass, to create a gorgeous Easter Egg Craft that will be a joy to make and since they're made out of wood, they can be enjoyed year after year!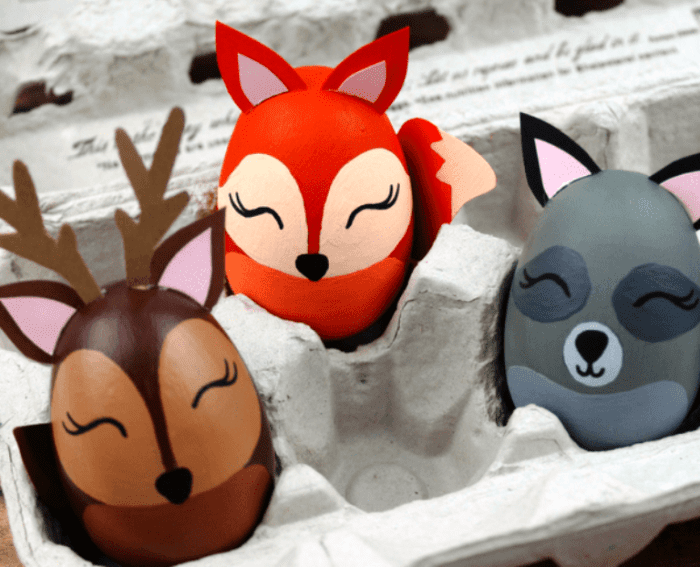 How-to-dye-eggs-with-food-coloring
Dying Easter eggs with food coloring is easy and makes bright beautiful eggs. No need to run out and get an expensive store-bought egg-dying kit! With a few ingredients, most of them already in your kitchen, you probably have all you need for coloring Easter eggs.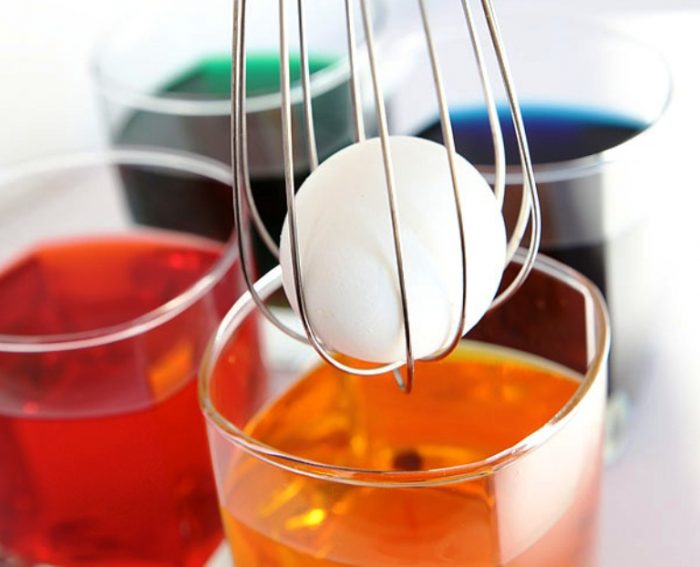 10 Easter Crafts and Moulds DIY ideas to create for easter and all the DIY crafting material and moulds for painting and chocolate eggs.
Some more easter egg ideas and recipes below.
—-> 10 Homemade Chocolate Easter Egg Recipes
—-> 12 Homemade Easter Treats for Kids Recipes
This post may contain affiliate links, where we earn from qualifying purchases. See more details in the policy page. Does not effect your purchase cost.
Online Purchase
Purchase Online, —-> 10 Easter Crafts and Moulds DIY