12 simple skillet breakfast recipes ideas cooked on a stove top. A farmers breakfast with hash and a kimchi skillet, filling breakfasts.
12 Simple Skillet Breakfast Recipes
Make these one pan skillet recipes on the stove top for a filling breakfast meal. Hash with potato and vegetables with and egg or bacon mixed. So delicious that they suite various diets such as the gluten free and vegetarian meals. Also suit meat eaters with bacon added.
(click on the heading or image for the recipe)
Healthy Breakfast Sweet Potato Hash
Healthy Breakfast Sweet Potato Hash. Love sweet potato's add some vegetables with fried eggs, for a healthy vegetarian breakfast.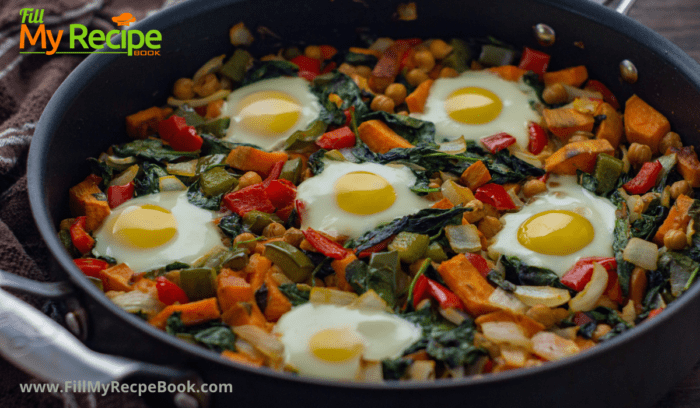 One Pan Bell Peppers Omelet that a vegetarian would love for a meal or breakfast. Sautéed bell peppers and fresh herbs and parmesan cheese.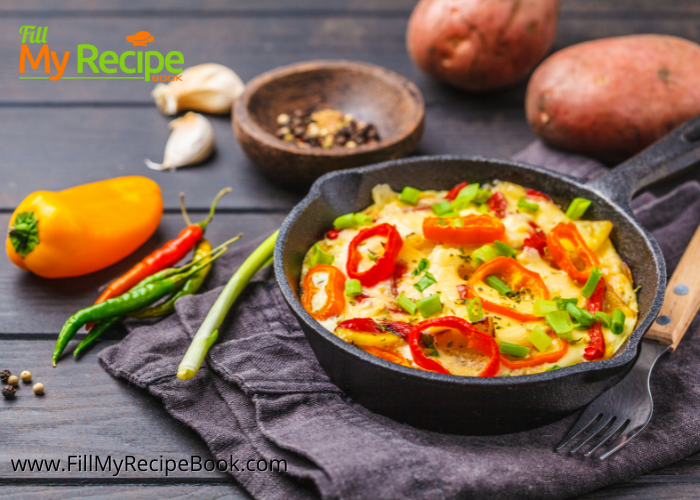 This simple skillet is all your favorite breakfast foods, deliciously combined into one.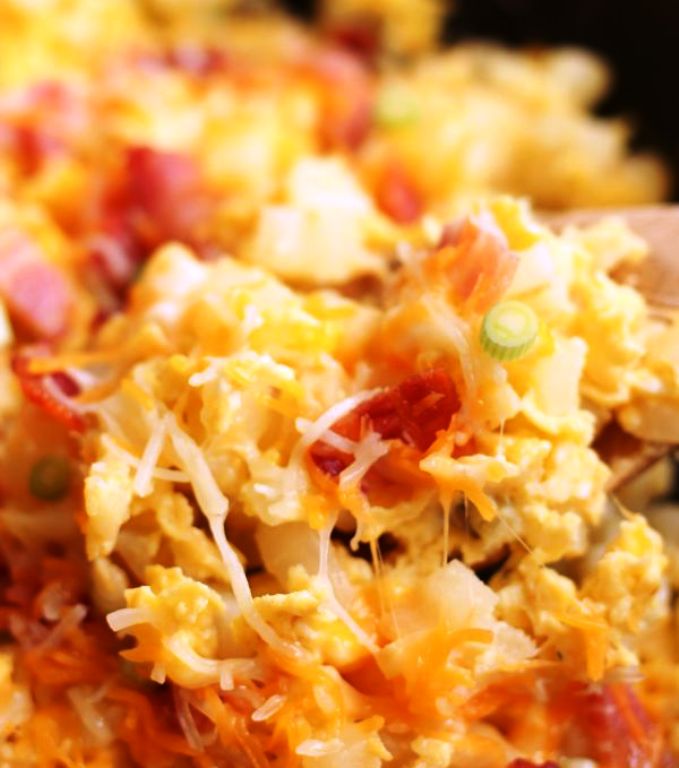 This gluten free brunch dish starts with super crispy shredded hash browns, peppers, some bacon, and is finished off with eggs and melty cheese.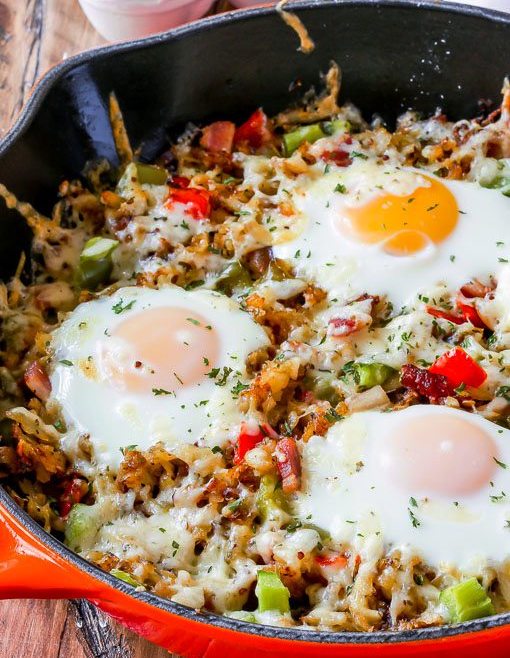 Kimchi-egg-skillet-with-oyster-mushrooms-gluten-free-dairy-free
Korean breakfast Kimchi egg skillet with oyster mushrooms, ginger and chili garlic sauce will really bring your breakfast to life. Gluten-Free and Dairy-Free.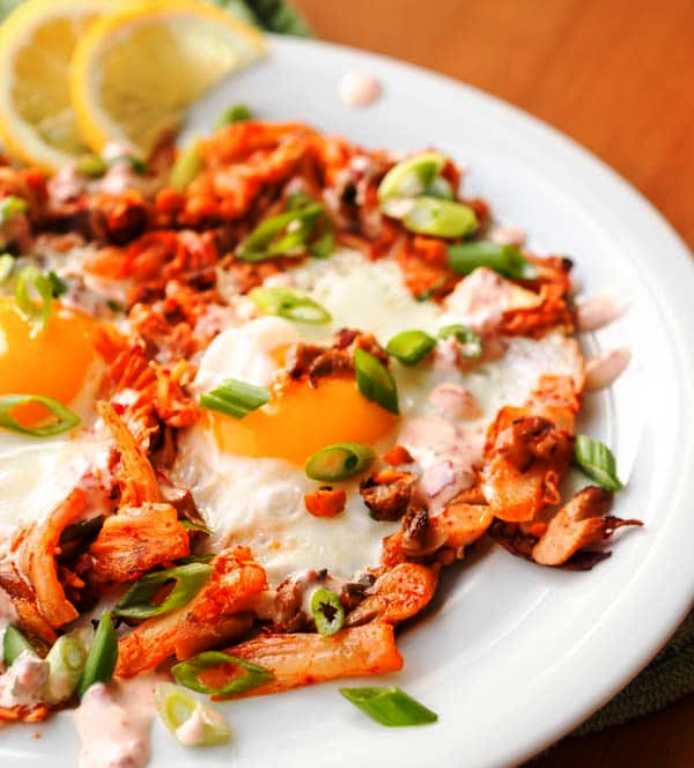 This sweet potato chorizo skillet is a simple meal option for breakfast or dinner.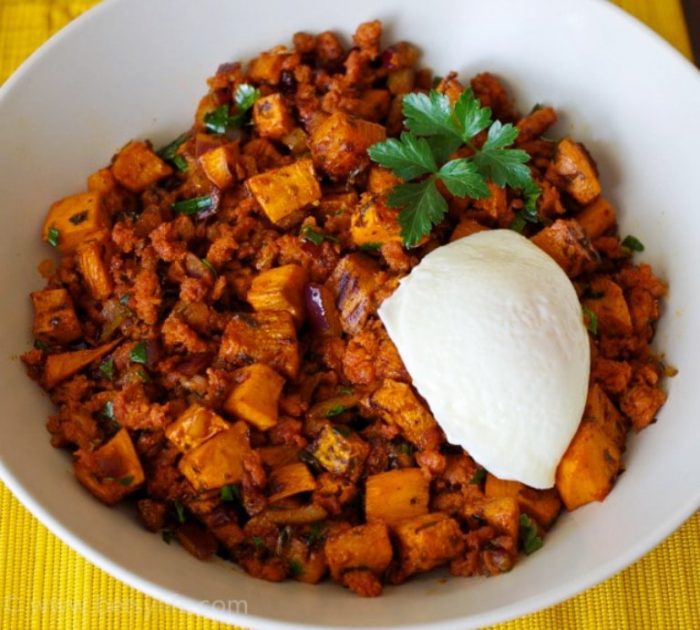 Paleo-plantain-apple-bacon-hash
Crisp and sweet pink lady apples and ripe plantains are caramelized, and and cooked with sugar free bacon for a breakfast that's full of flavor and nutrition.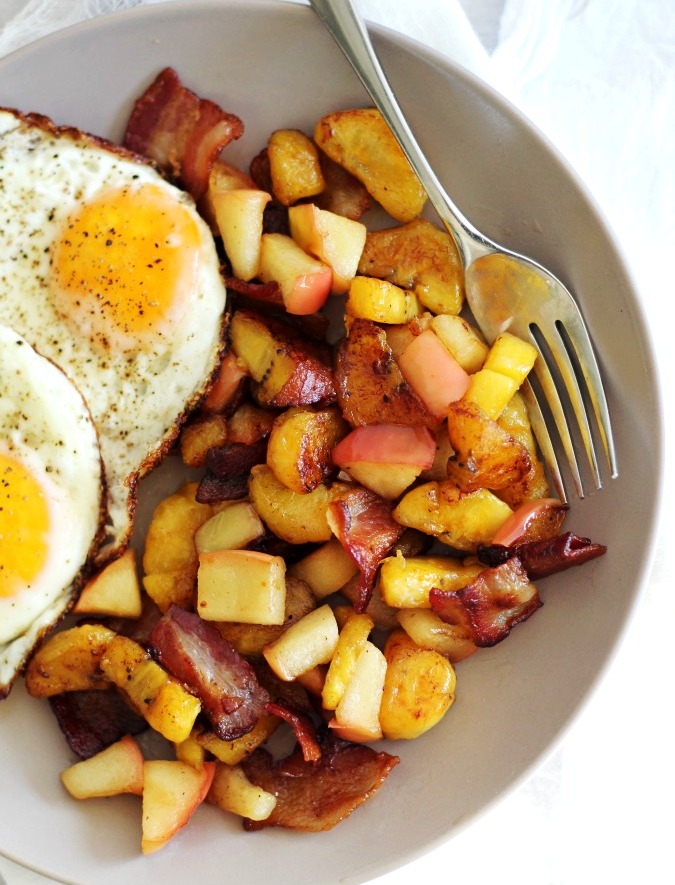 3-ingredient-breakfast-skillet
Using just 3 common ingredients you likely have on hand, you can have yourself a unique weekday breakfast that everyone will love! It's also gluten-free, dairy-free.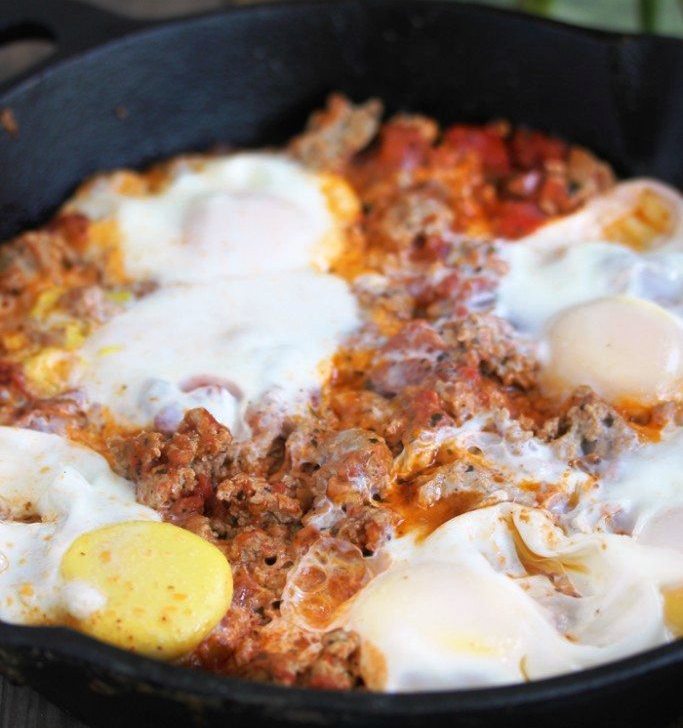 This one-dish wonder will easily keep your family satisfied until lunch.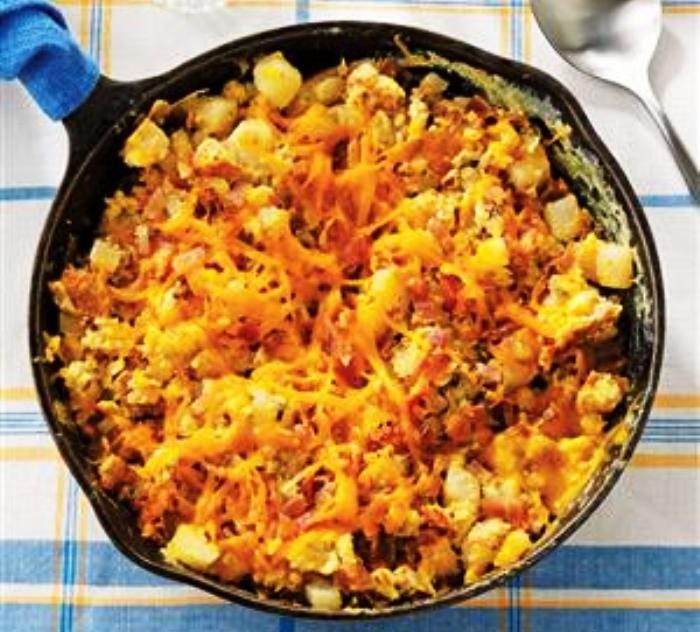 Chipotle-black-bean-rice-and-egg-skillet
Depending on what else I'm doing or prepping, this rice skillet comes together fairly quickly and feeds one to two hungry people.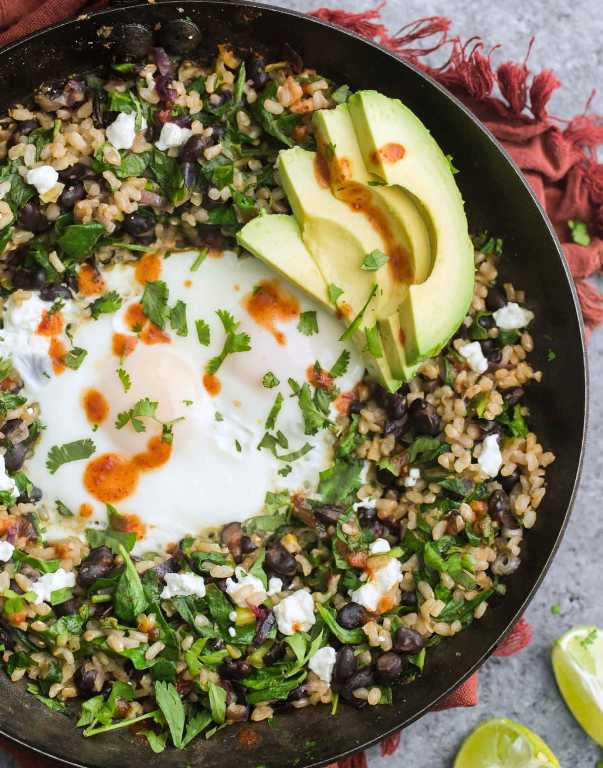 This breakfast skillet is one of those breakfast for dinner recipes, when you need something quick, filling and absolutely incredibly delicious.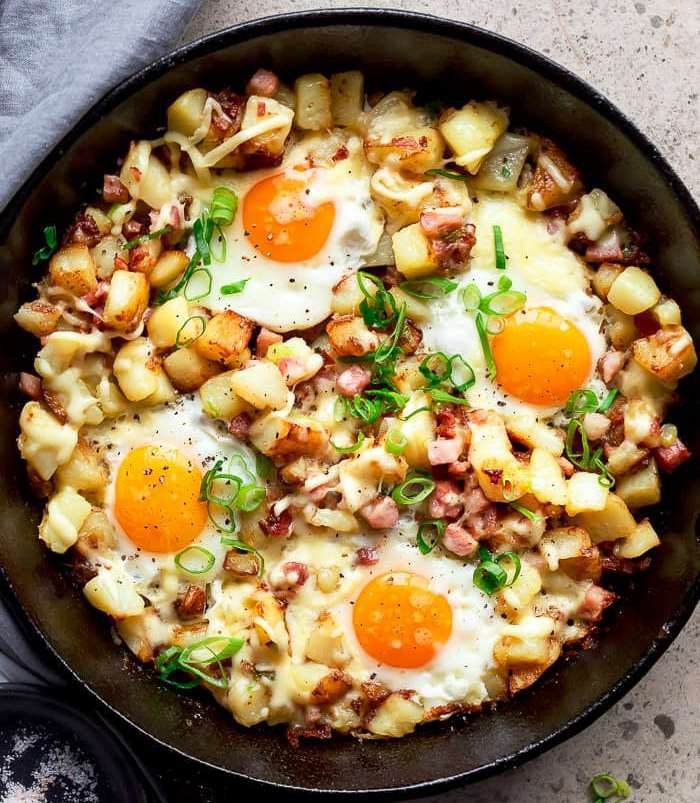 Single-serve-egg-chickpea-breakfast
This single serve chickpea breakfast combines protein-packed chickpeas and eggs for a one-skillet, healthy breakfast recipe.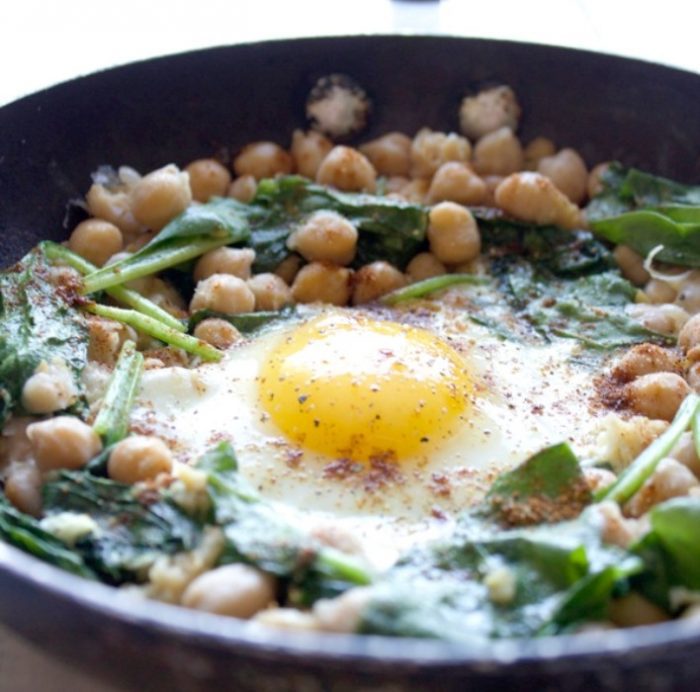 You will love these breakfast recipe ideas to —–> 7 Healthy Breakfast with Pears Recipes
as well as these —–> 25 Healthy Easy Breakfast Recipes
then there is more ideas —-> 17 Make Ahead Breakfast Freezer Recipes