7 healthy breakfast with pears recipes ideas that include muffins and oatmeal porridge and smoothies and a pear and oatmeal bars.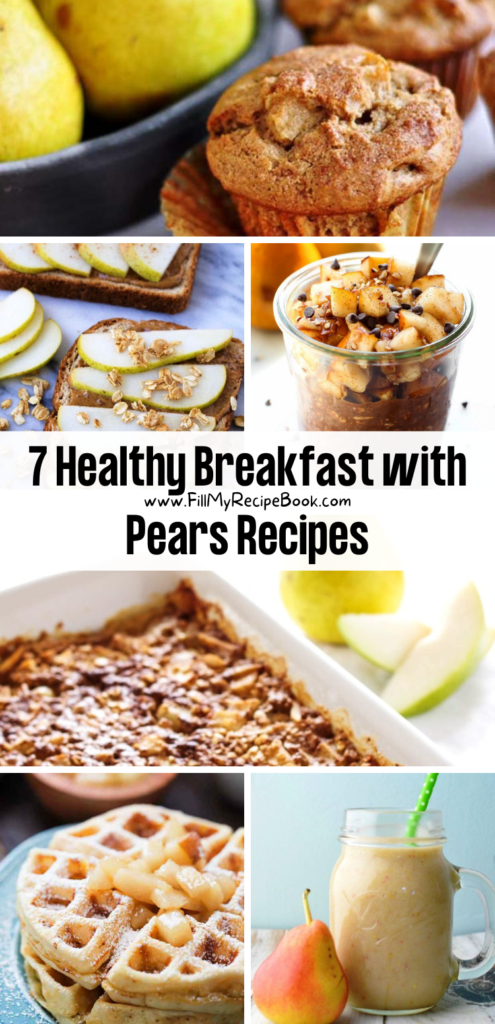 7 Healthy Breakfast with Pears Recipes
Breakfast is the main meal of the day, make it healthy and filling. We share some recipe ideas that use pears and some of them oatmeal. Make smoothies or warm tasty muffins or even waffles.
When life gives you pears then make a chutney with them.
(click the highlighted heading or images for the recipe)
Pear-almond-steel-cut-baked-oatmeal
These chilly mornings also have me craving something warm when I return, like this Pear Almond Steel Cut Baked Oatmeal.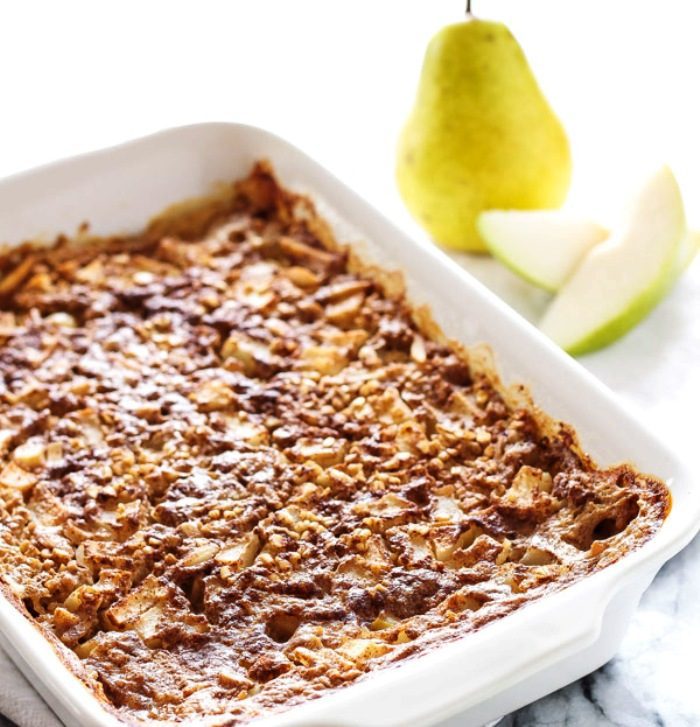 It's easy to make, and it has a wonderful sweetness to it that is a nice alternative to the berry and banana drinks that we have so often.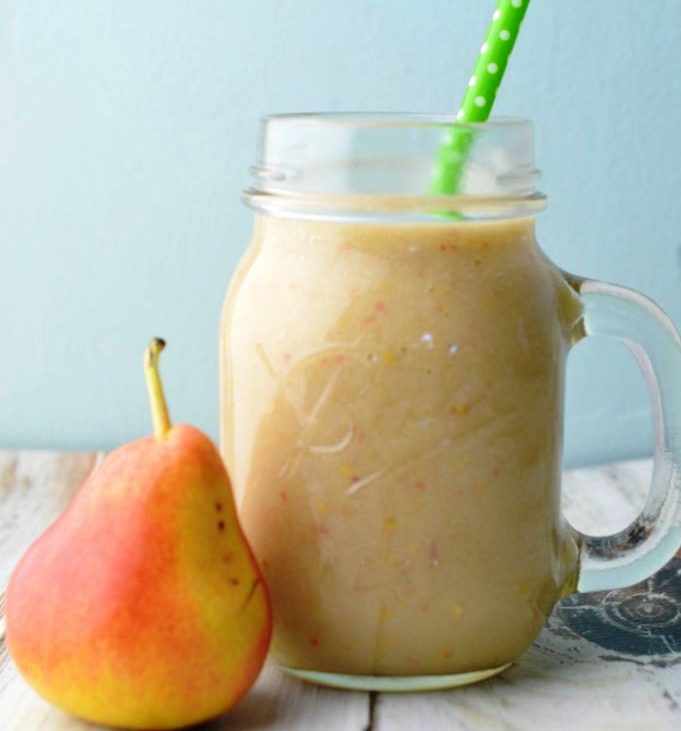 This is a great cooking project to do with kids. I don't like to be bossy, but I really must insist that you try this recipe.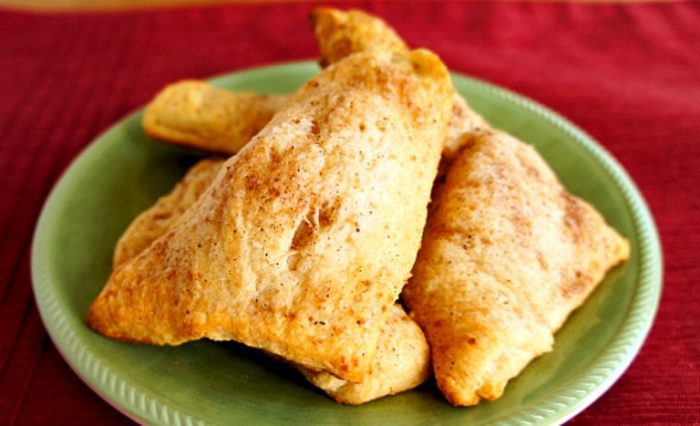 Breakfast-recipe-spiced-pear-muffins
We could sit down with mugs of coffee and one muffin each, and break off nutmeg-scented nibbles as we trade stories about our day.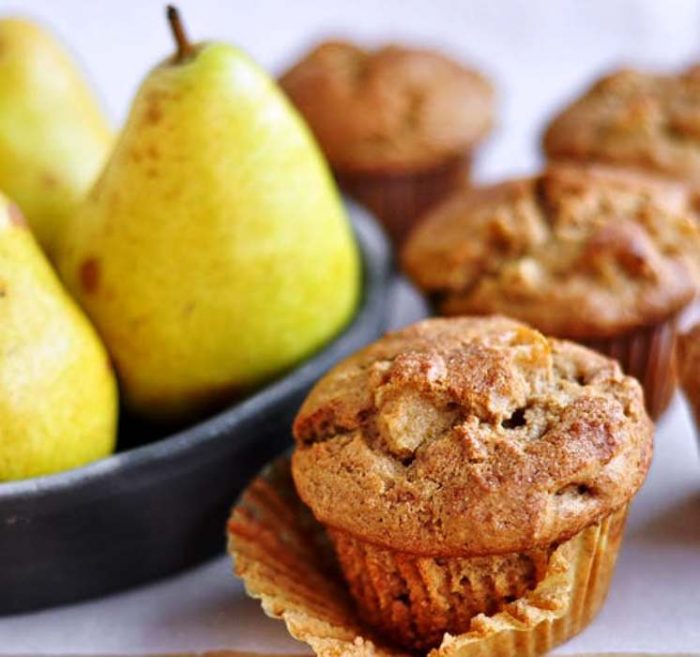 The only thing I love more than oatmeal is convenient oatmeal. I have a lot of overnight oats and breakfast shakes during the summer.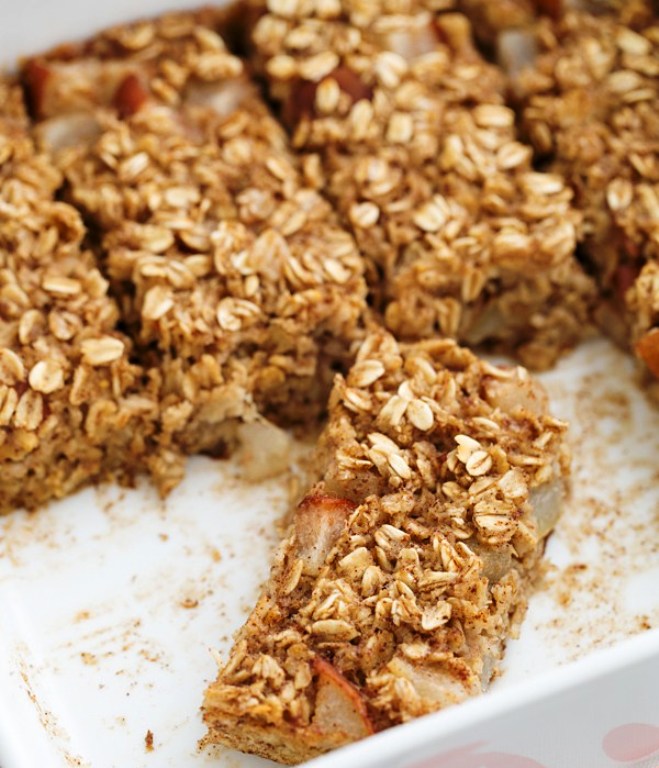 Spiced-chocolate-pear-overnight-oats
Cinnamon spice, fruit freshness, tastes-like-brownie-batter base–this Spiced Chocolate Pear Overnight Oats recipe is an easy, absolutely delicious breakfast in a jar.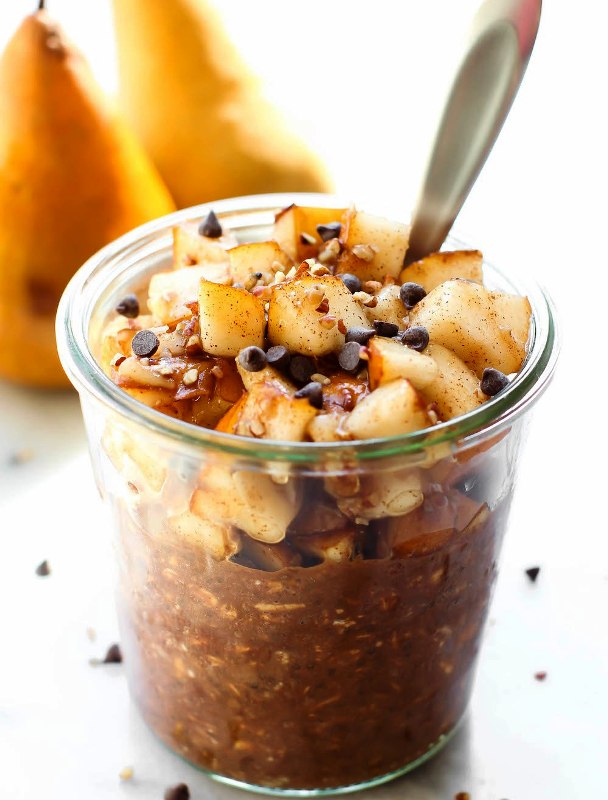 Browned-butter-homemade-waffles-with-spiced-pear-topping
Browned butter makes homemade waffles taste gourmet. The deep rich flavor of the waffles is enhanced by the fragrant rum spiced pear topping.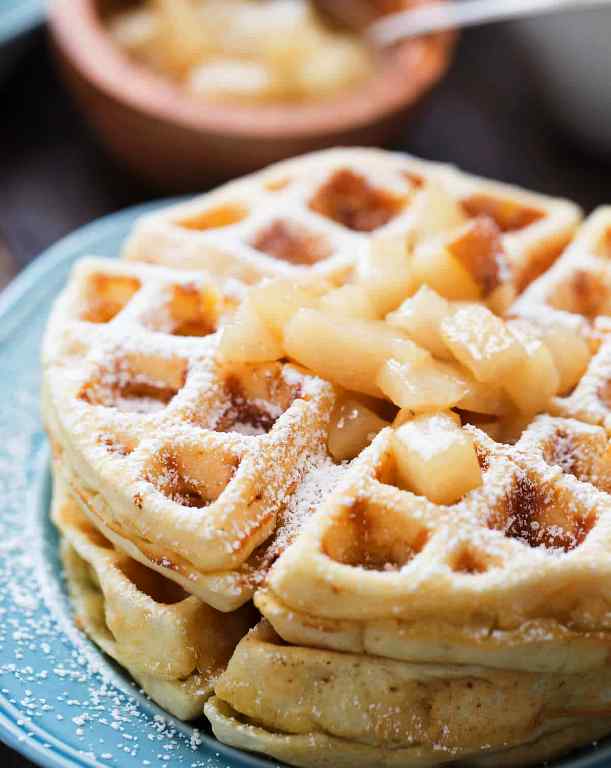 You have many pears to use then make this —-> Tasty Homemade Pear Chutney
Another pear tart you would love to make. —-> Easy Pear Cobbler Pie
You may want to get these ideas to —–> 12 simple skillet breakfast recipes