10 varieties of hot cross bun recipes. These are my favorite buns, hot cross buns. All varieties, spices and fruits are added.  Even chocolate buns or chocolate chip buns.  Have toasted buns for breakfast, they the most tastiest. Raisin and cinnamon are traditional and plain, as well as spicy, just add fruits of your choice. They are to die for. Have a happy easter.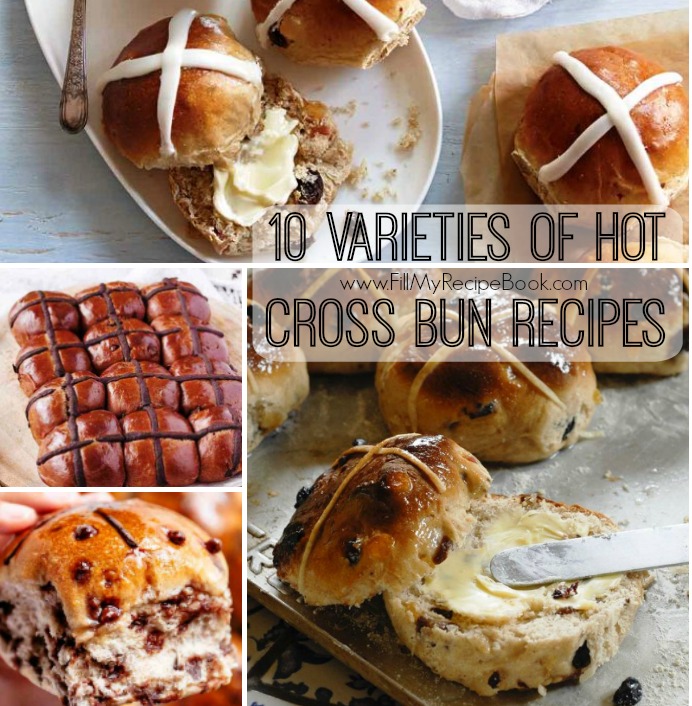 Advertisement - Continue below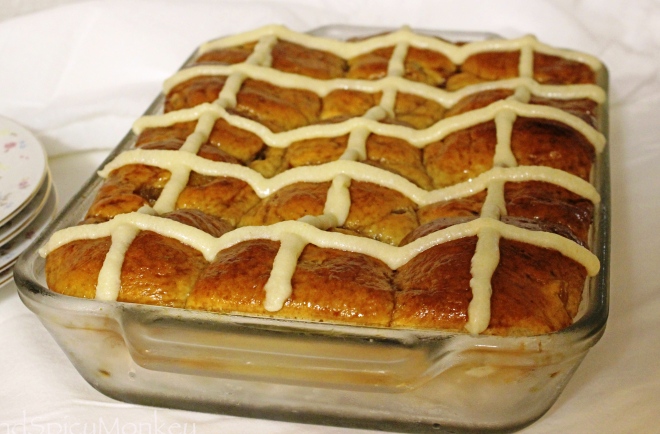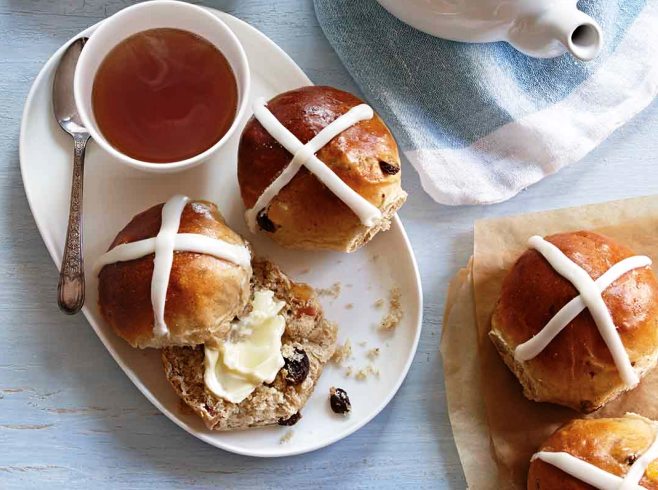 Easy-hot-cross-buns-chocolate-chips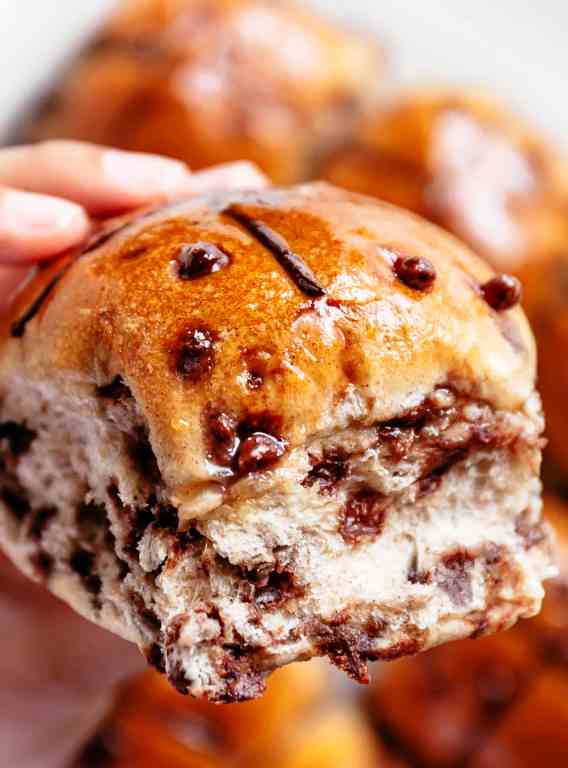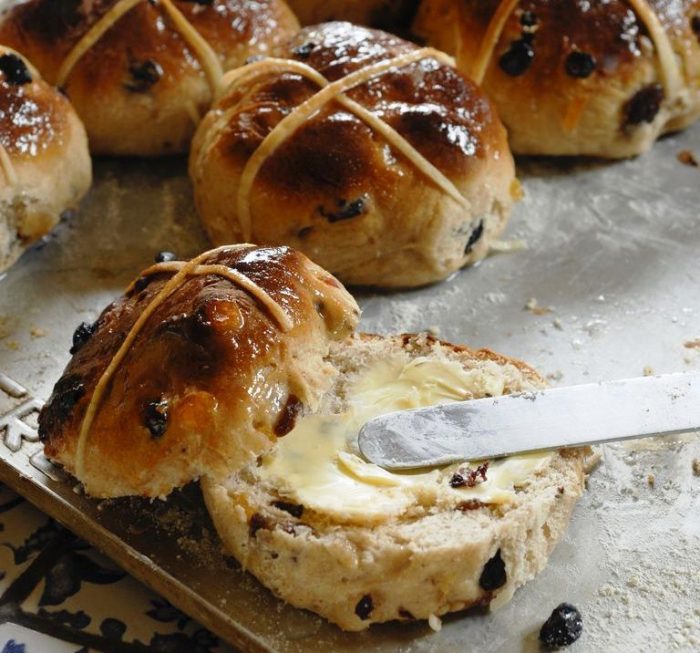 Chocolate-hot-cross-buns-recipe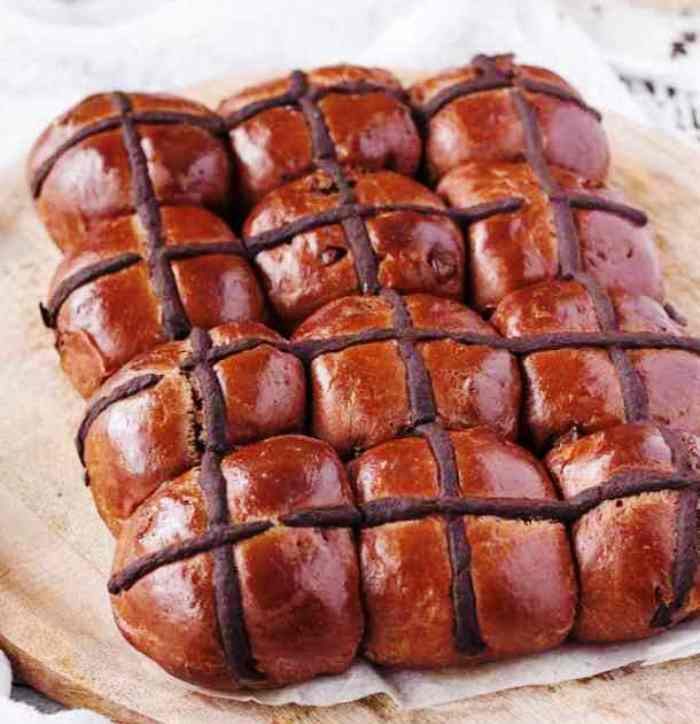 Advertisement - Continue below
Hot-cross-buns-paul-hollywoods-recipe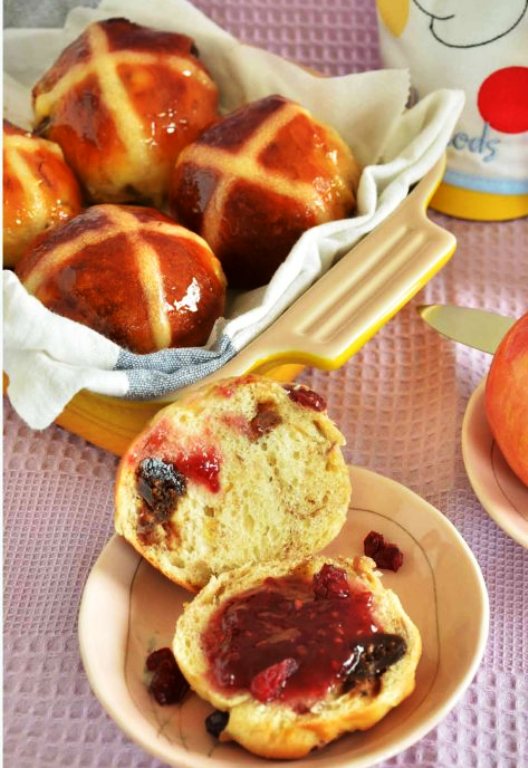 Sourdough-hot-cross-buns with spices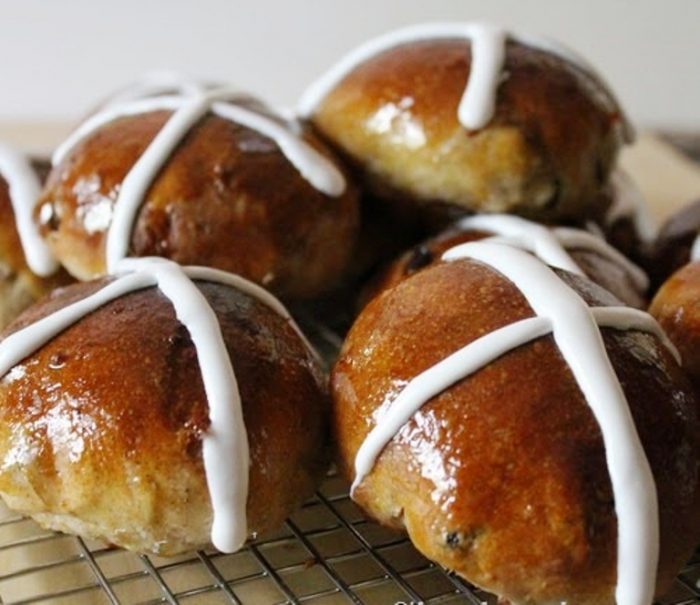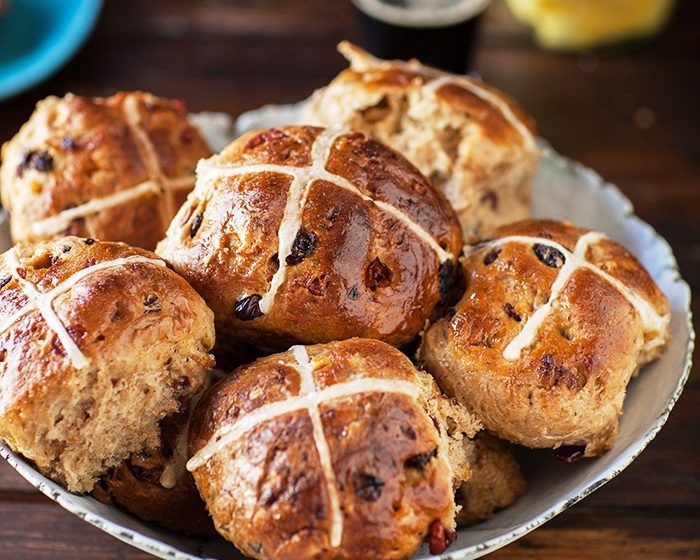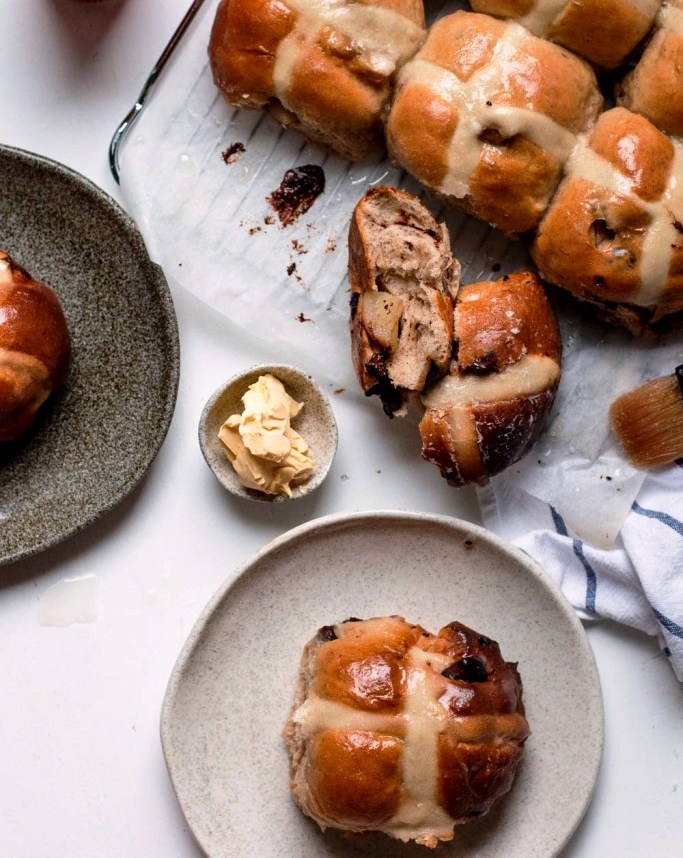 Blueberry-orange-hot-cross-bun-muffins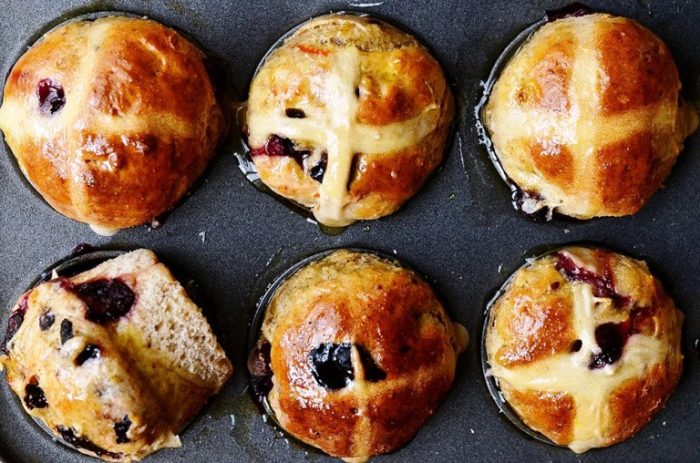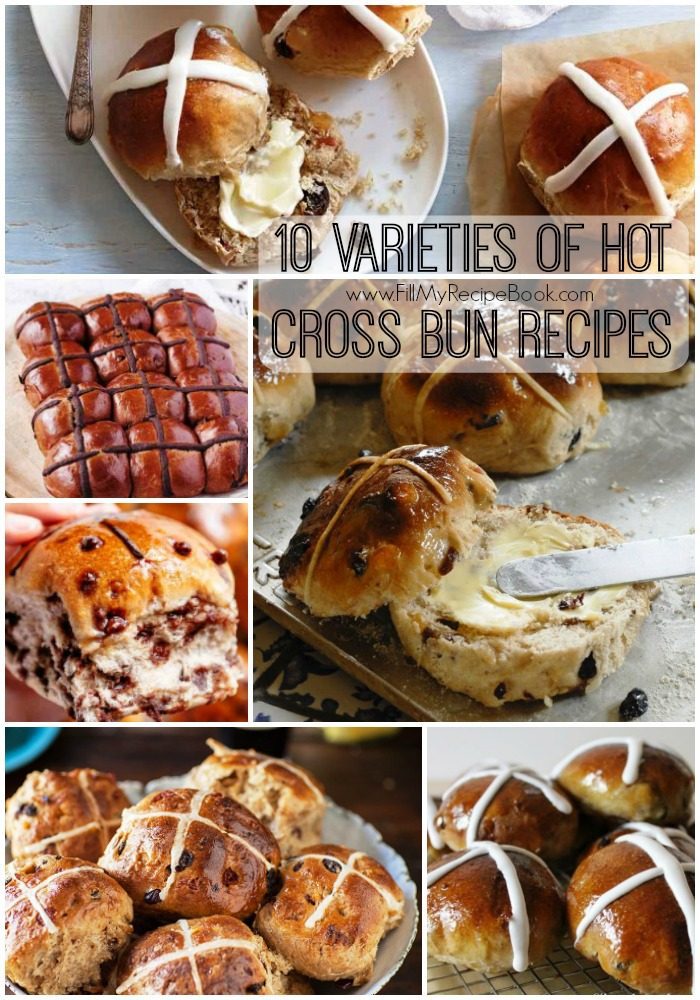 Get the BOOK!