11 Varieties of Hot Cross Bun Recipes ideas. Easy healthy types of buns with all flavours and fillings, as well as a traditional recipe.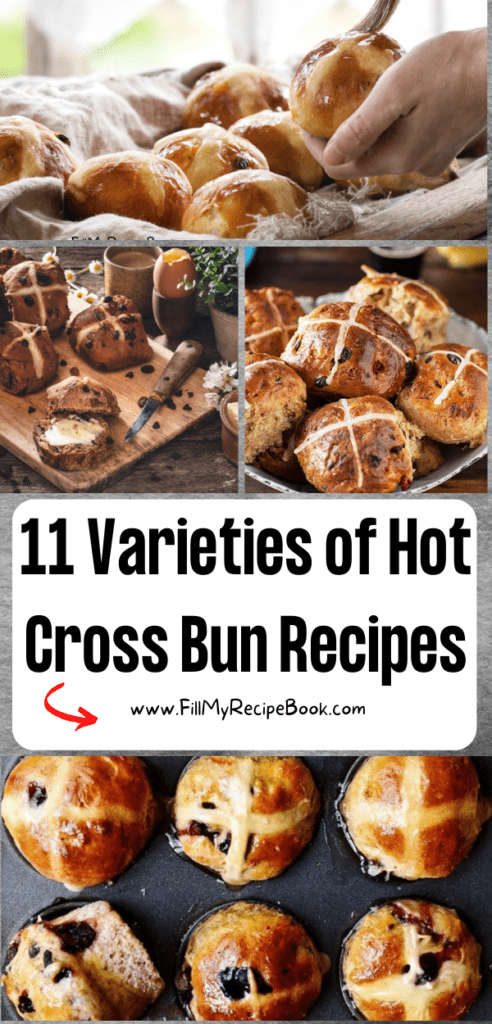 11 Varieties of Hot Cross Bun Recipes
Sharing a few hot cross buns recipe ideas to create. With different variations and types of fillings and doughs. A dessert or breakfast. Traditional recipe for the hot cross buns and make a dough with the bread machine recipe for a hot cross bun. So easy and amazingly tasty.
Even chocolate buns or chocolate chip buns. Have toasted buns for breakfast, they are the most tastiest. Raisin and cinnamon are traditional and plain, as well as spicy, just add fruits of your choice. They are to die for. Have a happy easter.
What can you put in hot cross buns?
See what creative ways you can eat yours (sweet or savoury) and also prevent wasting stale buns with a delicious treat!
French spiced hot cross buns.
A classics bacon bun.
Bread and butter pudding.
Bacon and mashed avocado.
Hot cross treacle tart.
Bacon, Egg and Blue Cheese Toasted Hot Cross Bun.
Toasted buttered bun.
What do hot cross buns symbolize?
They are symbolic of this significant day in the Christian faith when Jesus was crucified. Each bun is decorated with a cross made from flour paste, which represents the cross on which Christ died. The spices in hot cross buns are said to represent the spices that were used to embalm Christ after his death.
When should hot cross buns be eaten?
On a Good Friday. Hot cross buns are traditionally eaten over the Easter religious Christian holiday to symbolize the crucifixion of Jesus on Good Friday on the cross.
(click the highlighted heading or image for the recipe)
Best Hot Cross Buns to make for Easter. These are so scrumptious and the most delicious and versatile spicy hot cross buns with raisins ever.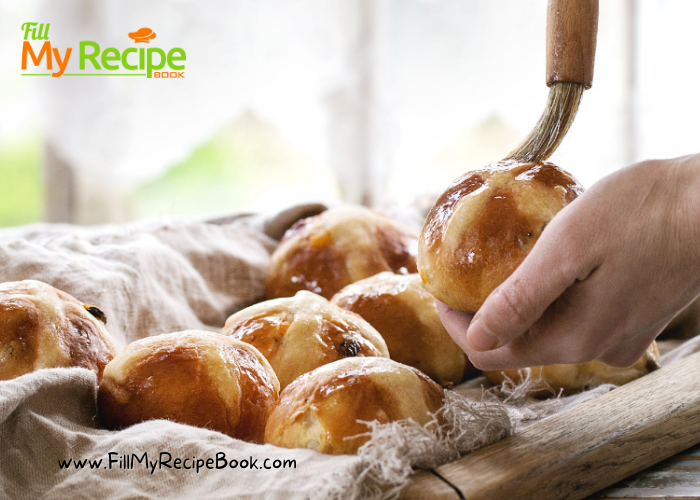 Chocolate Hot Cross Bun to bake for easter that include Chocolate chips. What more can you ask for, the family will love them.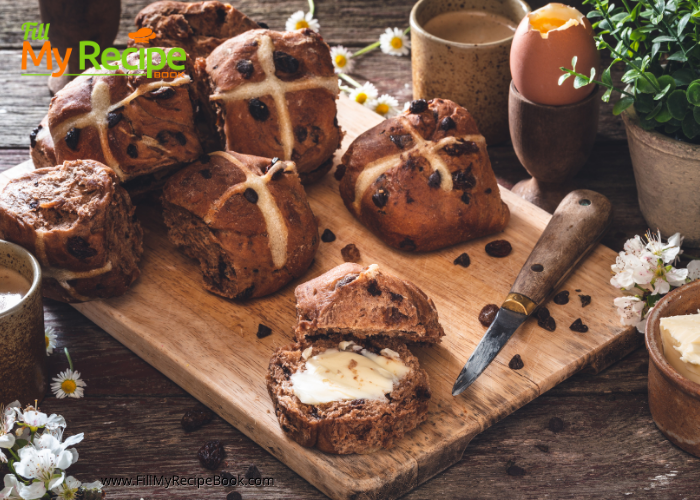 Versatile Raisin Bread Machine Recipe
The best Versatile Raisin Bread Machine Recipe to die for. This recipe can make the dough for hot cross buns, Chelsea or cinnamon buns.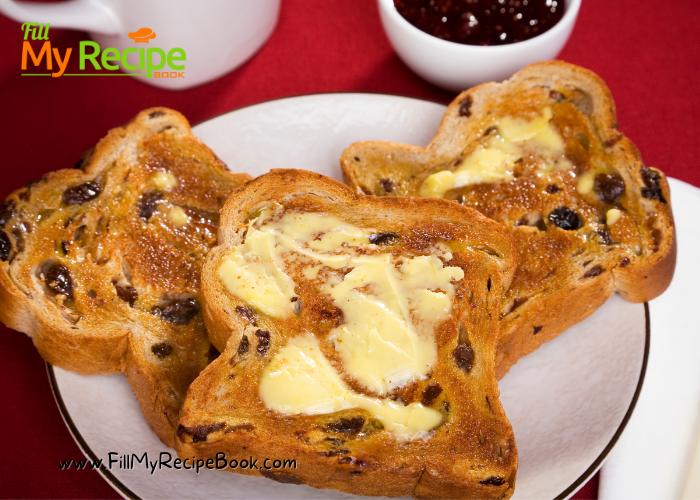 I've partnered with Paradise Fruit Company, using their candied pineapple wedges to create this recipe for Pineapple Hot Cross Buns. Be sure to stop by their website to see what other types of yummy candied fruits they offer.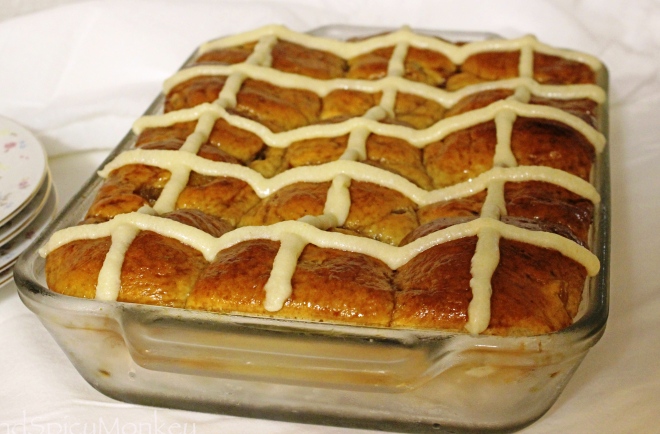 This soft dough is easily shaped, and makes tender, aromatic buns, ready for an icing cross on top.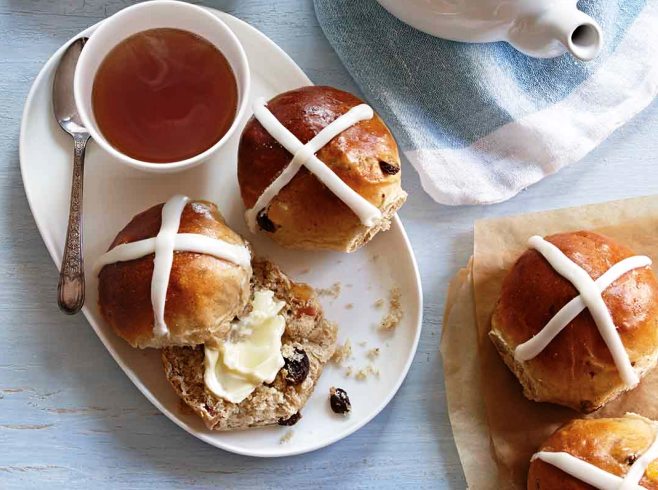 Easy-hot-cross-buns-chocolate-chips
Fluffy and fragrant homemade hot cross buns filled with melted chocolate chips to please the kids as well as the adults! There's just something about warm and fresh homemade breads! The best part? No proofing yeast! This recipe is so easy!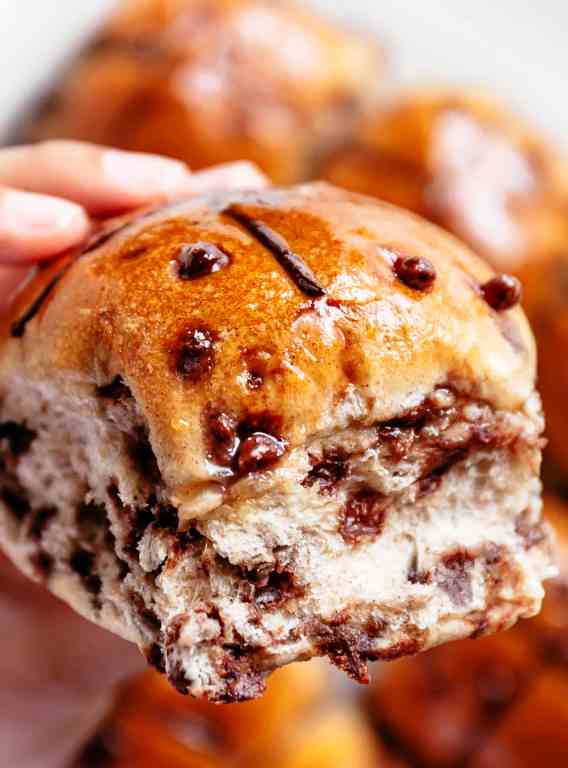 These sweet, doughy rolls aren't just a tasty treat to serve as a dessert or to pair with a cocktail, they actually have an interesting and significant history behind them.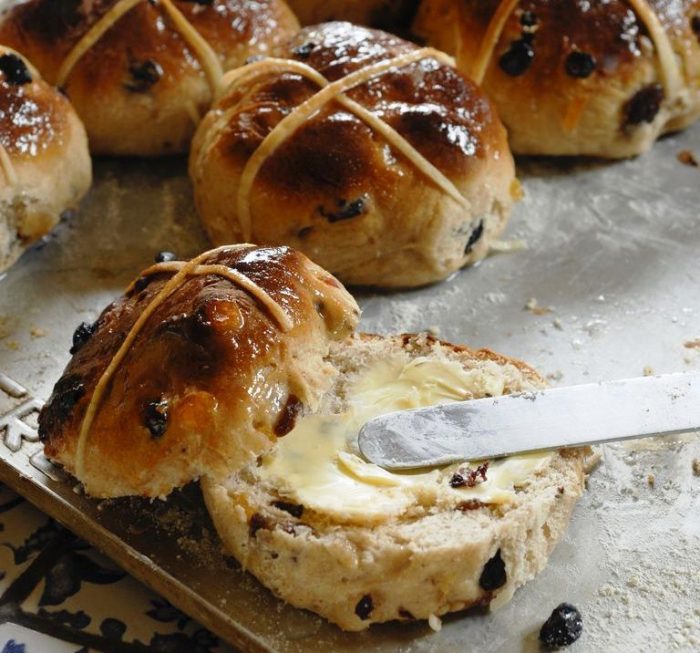 Hot-cross-buns-paul-hollywoods-recipe
I am in my kitchen making my own hot cross buns. I love how these buns are laced with cinnamon and orange zest, and all things nice like cranberries, figs, and raisins.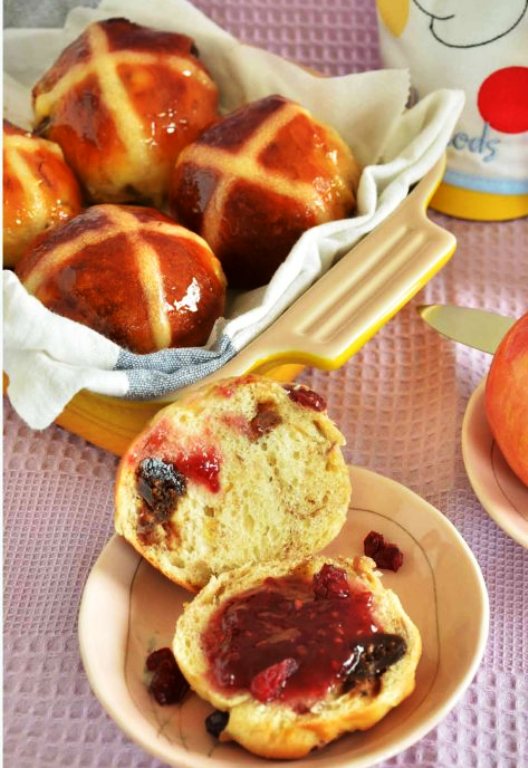 Sourdough-hot-cross-buns with spices
I combined the ingredients from two different recipes and came up with my own method for making these delicious buns. I utilized the sponge method from Jeffrey Hammelman's Hot Cross Buns, but instead of using dried yeast, I added 1/2 cup sourdough starter.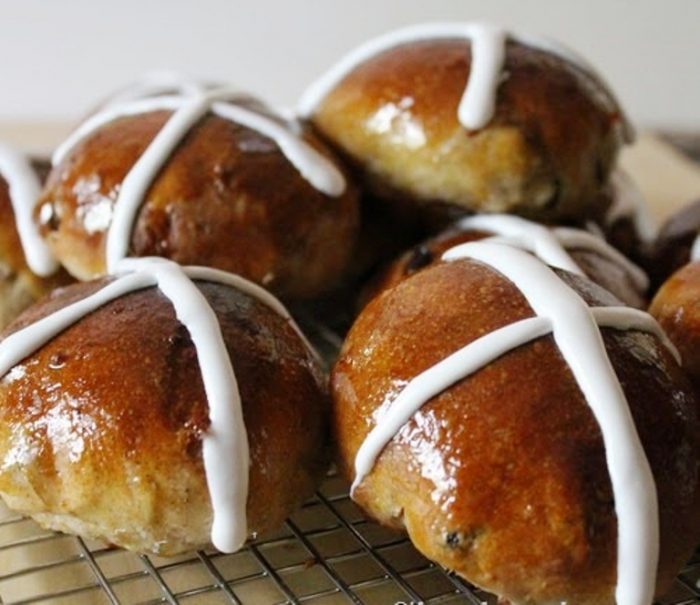 I adore hot cross buns and have always been quite happy to buy them. Admittedly, I am fussy about where I get them though, hot cross buns are not all made equal in the mainstream retail environment. I always try to find the extra fruity and spicy ones too.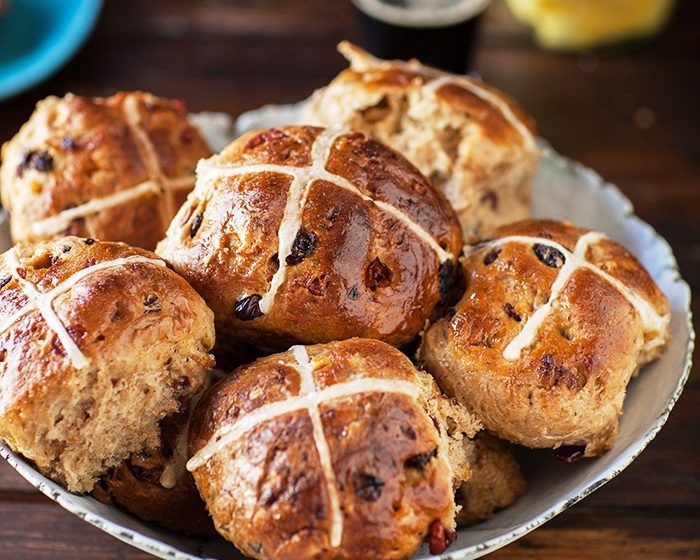 Blueberry-orange-hot-cross-bun-muffins
these Blueberry & Orange Hot Cross Bun Muffins. I've been making vegan hot cross buns ever since my first vegan Easter 4 years ago now.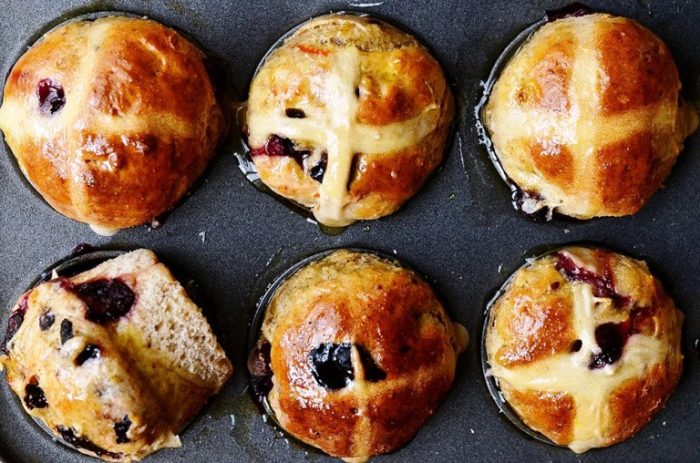 Learn about easter traditional meanings and the foods. —-> Traditional Easter Foods and Treats
More hot cross bun recipes to view and make below.
—-> 9 Healthy Hot Cross Bun Recipes (SF,GF,)