9 Devine Hot Cross Bun Recipes ideas to create with a difference. With or without raisins or chocolate and chocolate chips an easter treat.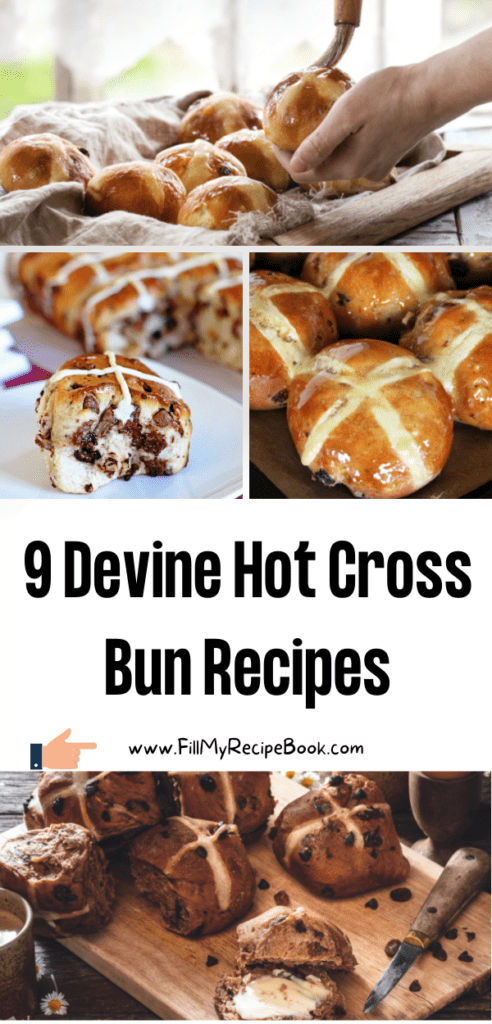 9 Devine Hot Cross Bun Recipes
Here we share a few different recipe ideas of hot cross buns to choose from. The traditional hot cross bun with raisins, some chocolate and chocolate chips. Bake them with sourdough or dairy and egg free recipe as well. As well as apricot cherry and cranberry.
What do you put on hot cross buns?
Some creative ways to eat your buns.
Toasted hot Cross Bun for breakfast with butter.
Classic bacon bun.
Bread and butter pudding.
Smashed avocado.
Hot cross treacle tart.
Bacon and egg and cheese toasted buns.
How do you traditionally eat hot cross buns?
Hot cross buns are traditionally sweet baked spice bread which contain raisins. They are commonly eaten with butter fresh or toasted.
(click on the highlighted heading or images to get the recipes)
Best Hot Cross Buns to make for Easter. These are so scrumptious and the most delicious and versatile spicy hot cross buns with raisons ever.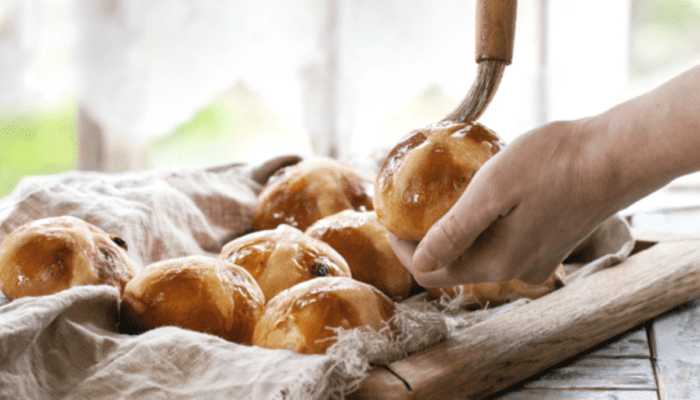 These hot cross bun loaf flavoured with aromatic saffron and served with clotted cream for a delicious Easter weekend treat.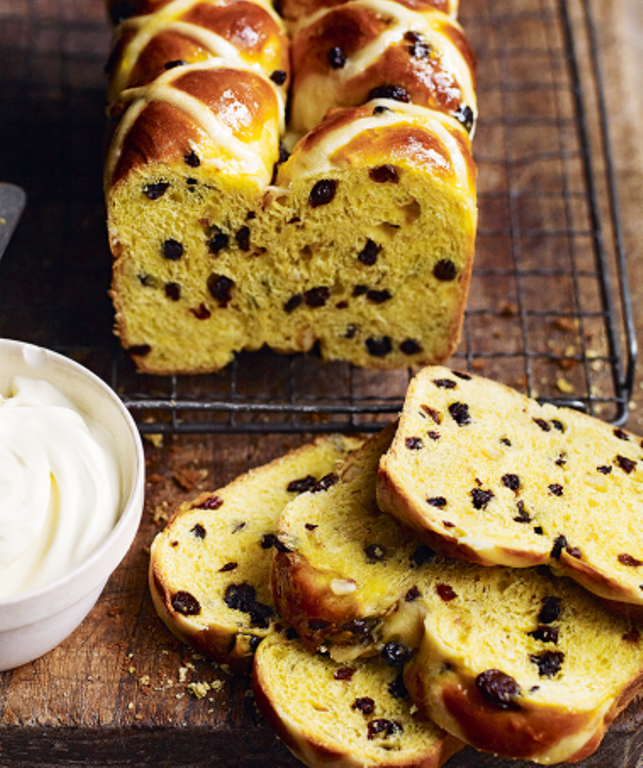 Hot cross buns are traditionally served at Easter but they're also a Sunday-morning favorite in our house. If you're still looking for inspiration for a Mother's Day morning treat, these sourdough hot cross buns are sure to be a hit!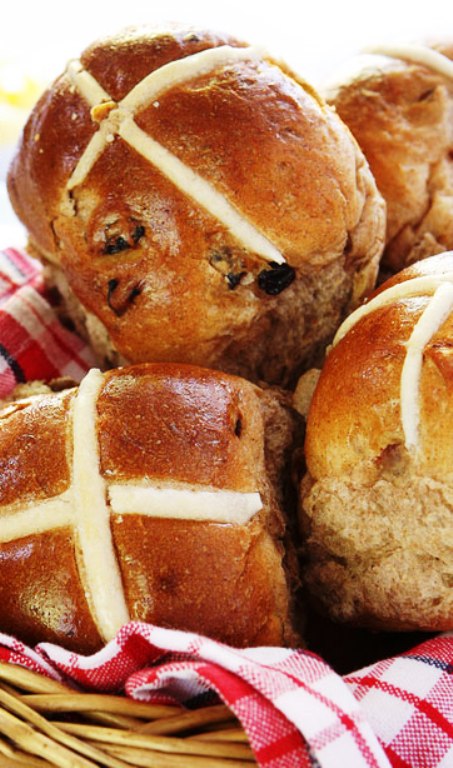 Hot-cross-buns-dairy-free-egg-free-vegan
With Easter fast approaching, we have officially entered hot cross bun season. I adore these sweet, fruity, spiced buns.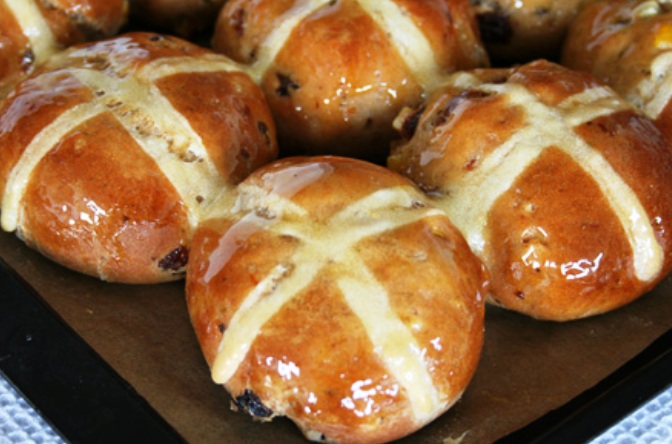 Traditional perfect-hot-cross-buns
Traditional buns lightly spiced with cinnamon and nutmeg and with sweet sultanas or raisins throughout… make a batch for Easter breakfast and serve warm with butter.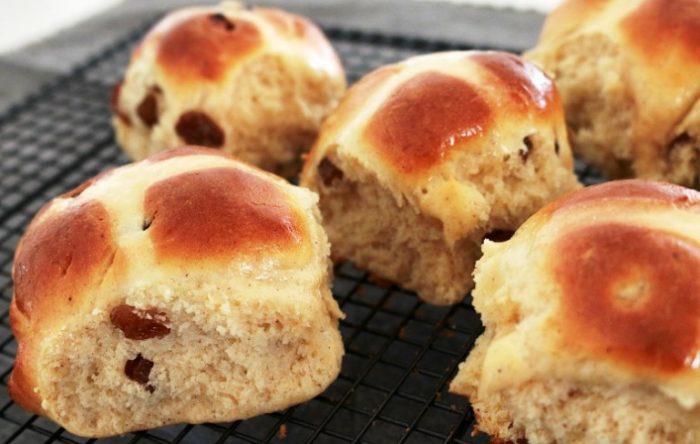 Double Chocolate Hot Cross Bun
Double Chocolate Hot Cross Bun to bake for easter that include Chocolate chips. What more can you ask for, the family will love them.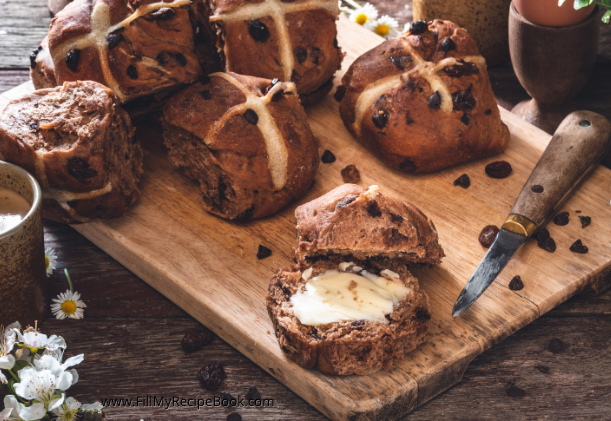 Apricot-cherry-cranberry-and-cardamom-hot-cross-buns-recipe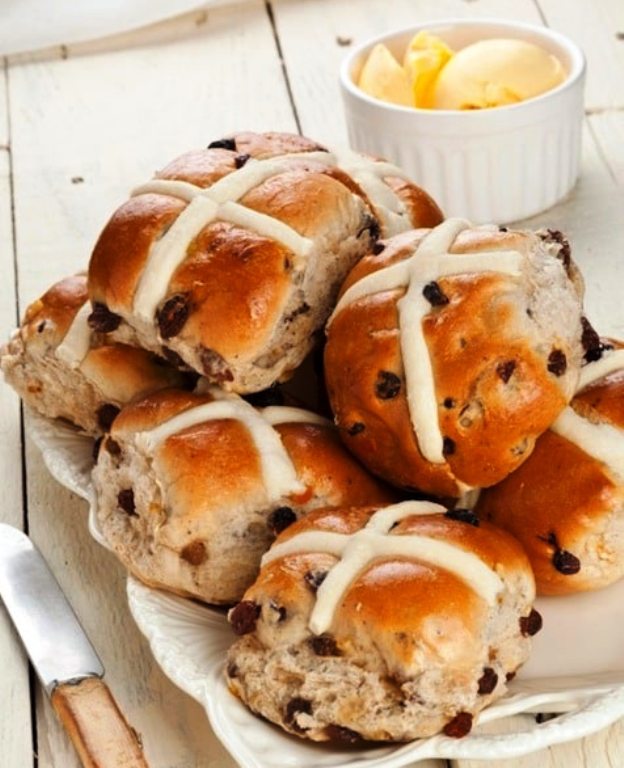 Not the traditional kind, however, with all the dried fruit and candied peel and all those gross things.
The chocolate chip kind of hot cross buns.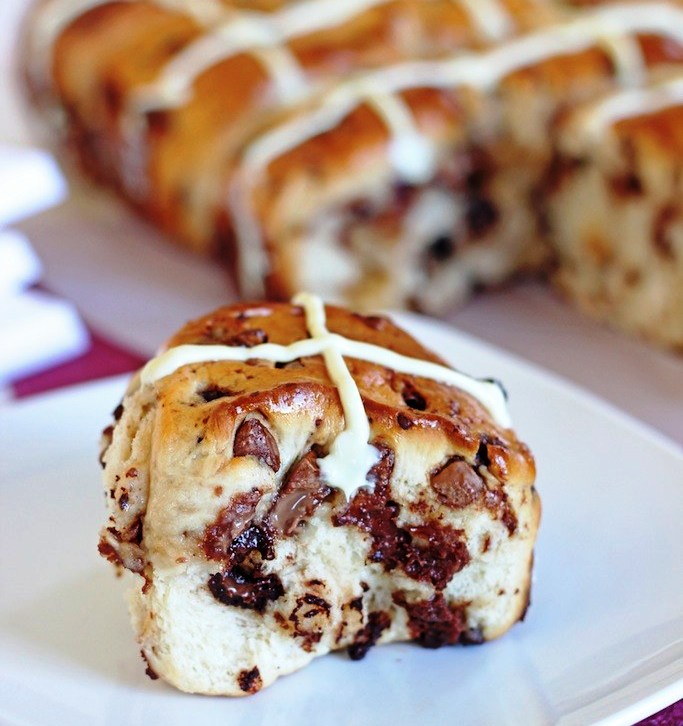 When it comes to Easter, you can't beat indulging in a lovely, sticky hot cross bun. Give this recipe a go – I promise you'll never buy the shop bought versions again.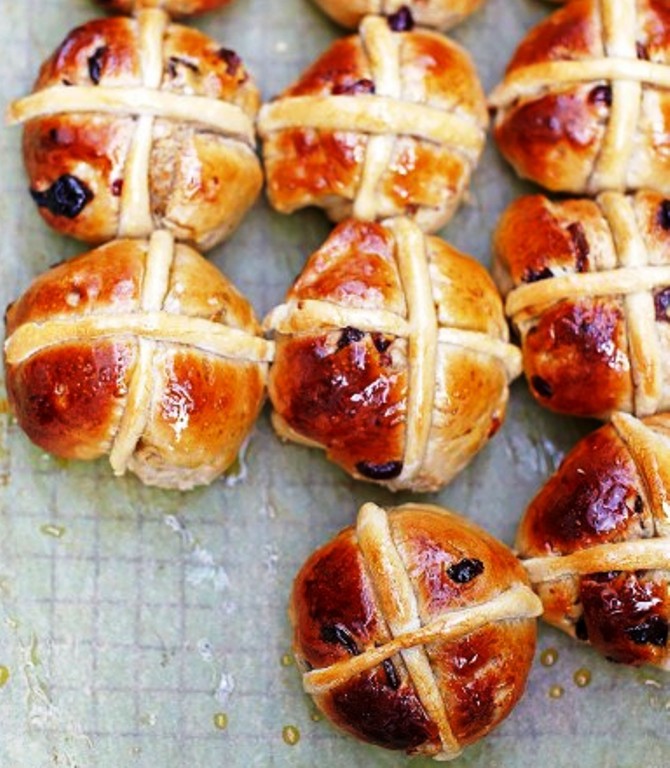 Learn about the meaning of Easter and what foods are eaten at that time. —–> Traditional Easter Foods and Treats
More recipes to choose from below.
—–> 9 Healthy Hot Cross Bun Recipes (SF,GF,)