Carrot Cupcakes and Cream Cheese Frosting. Soft and moist scrumptious filled with pineapple and cinnamon with dash of cocoa dusted on top .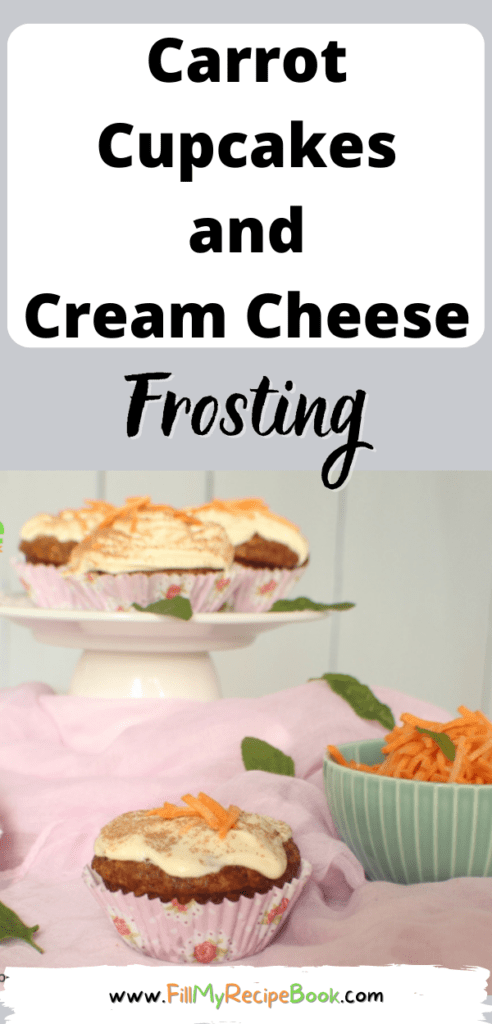 Carrot Cupcakes and Cream Cheese
One of the most delicious cupcakes to bake is these moist tasty carrot cupcakes frosted with cream cheese and cocoa powder. The cupcakes are filled with pineapple crushed and some brown sugar and cinnamon with the normal basic ingredients. A great dessert or snack as well as a traditional Easter recipe.
What is the secret to moist cupcakes?
To make cupcakes for moist and fluffy try using more fatty ingredients. Such as.
Whole milk instead of low fat or 2 %.
Heavy cream instead of milk.
Olive oil or coconut oils.
Why is butter not used in carrot cake?
Normally a carrot cake is oil based instead of butter as it would keep it moist and helps it last for a few days.
What is the secret to good cupcakes?
Following the recipe directions.
Ingredients must be at room temperature.
Do not over or under mix the ingredients.
High quality cupcake liners.
Filling the cupcake pans appropriately.
Oven Temperature should be good.
Batch should be in the Centre on the correct rack.
Do the bounce back test to see if they are baked.
Are cupcakes better with oil or butter?
As we mentioned in the above paragraph that using oils instead of butter in a cupcake will leave them moist and good for longer. Oil also slows down the gluten development which results in a fluffy cupcake. Since a vanilla cupcake is the basic recipe you could whip up any flavor or color buttercream frosting or icing and they would taste great.
Why does my carrot cake fall apart when I cut it?
This will happen if your oven temperature is to low. Cakes or cupcakes need the precise temperature to bake properly then they rise slowly. They then set quickly and reach maximum volume. If the temperature is to low, the batter rises. But wont set so the structure of the batter collapses before it sets.
Ingredient
Below is some ingredient images.
Grated carrots.
Dissected coconut
Pineapple
Cinnamon
Also the normal basic ingredients would be four baking powder and so on. Brown sugar vanilla essence. Cream cheese for the frosting.
(view and obtain the exact ingredients for the recipe and method with the recipe attached)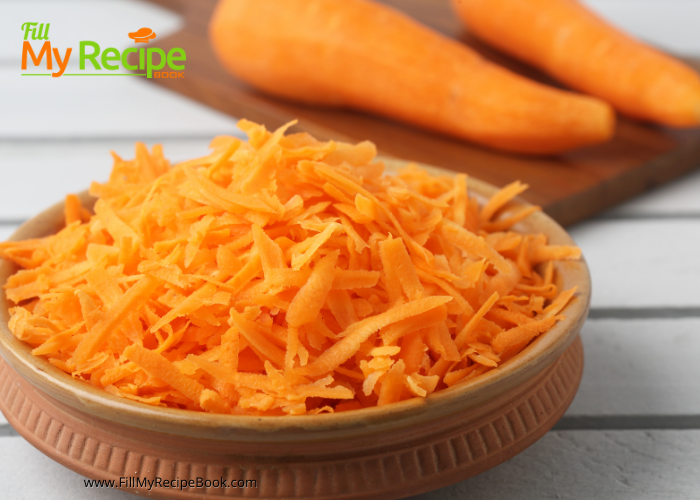 Grated carrots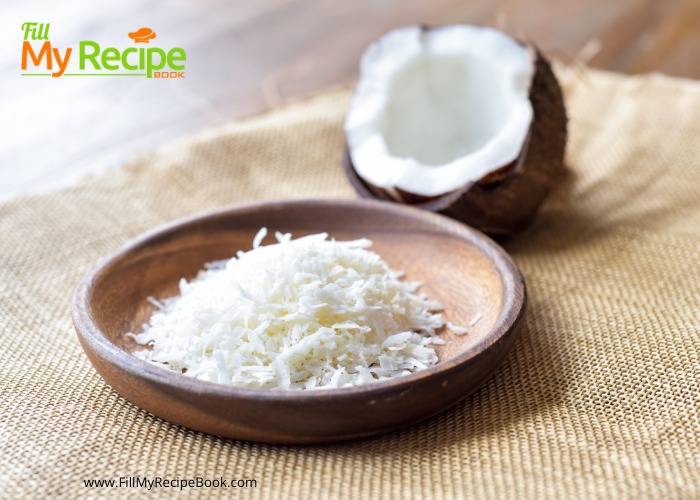 Finely shredded coconut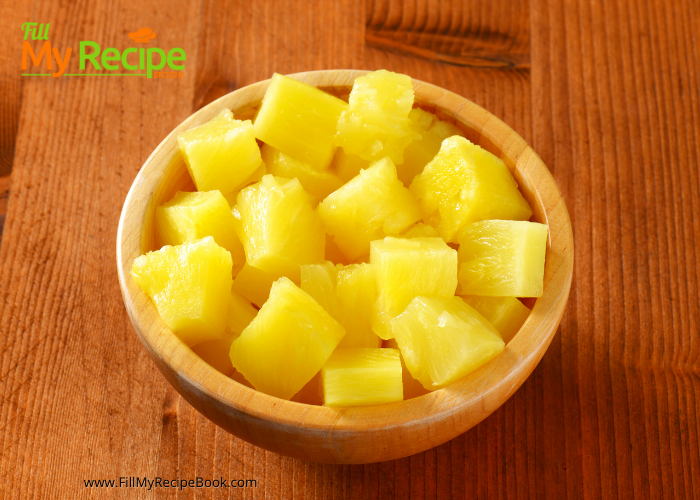 Finely chopped pineapple pieces, crushed.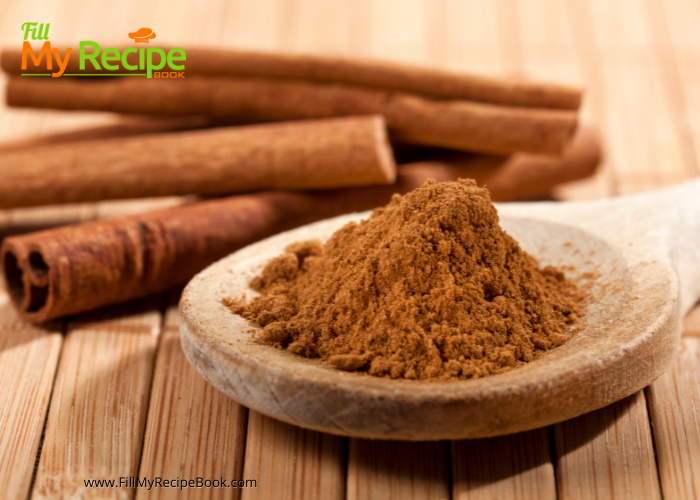 Cinnamon for health and balance.
How to
After mixing all the ingredients together according to the recipe then bake and cool on a cooler rack. The cupcakes must be cool before icing and frosting the cupcakes with this cream cheese icing. The cream cheese will have to be kept in the fridge until you serve. The butter cream cheese frosting melts.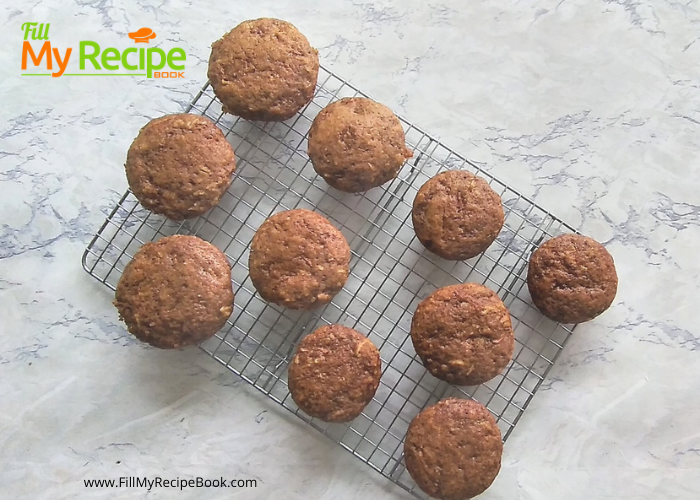 Iced and ready for tea are these amazing cupcakes with the most important part the cream cheese icing.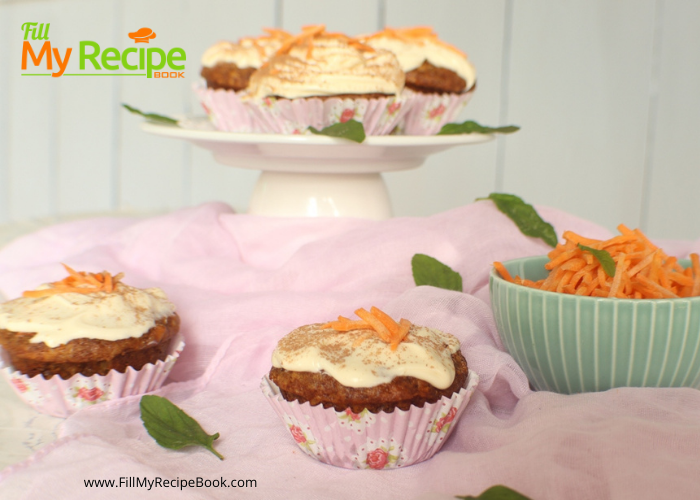 Having Tea or coffee on the veranda in the open air on the farm is amazing and peaceful.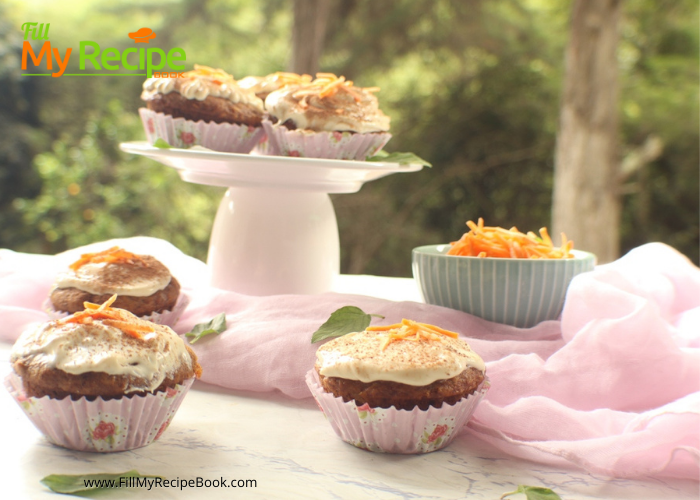 Very healthy cupcakes with cinnamon that helps with balancing of sugar levels and lowers blood pressure. As well as many other health benefits.
View the health benefits of drinking daily this Honey Apple Cider Vinegar Drink with cinnamon. HERE. As well as many more healthy remedies to take daily with organic honey.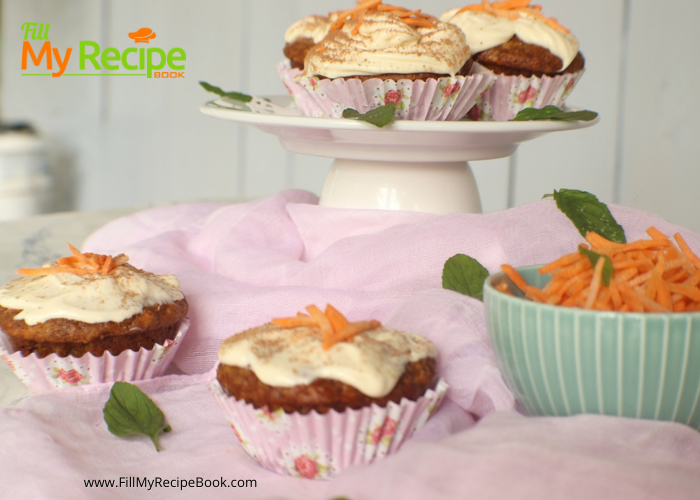 There are these amazing Printables to download the help with Household Planners as well as Kitchen Charts to help with kitchen baking.
Recommendations.
(click the highlighted headings for the recipes)
Bake this delicious mini carrot cake for a fine dining dessert —-> Mini Carrot Cake with White Chocolate
Recipe ideas to create with coconut or coconut oils for a healthy snack —-> Easy Healthy Coconut Macaroons and White Chocolate Coconut Truffles and Apple and Coconut Wholemeal Loaf and Mini Chocolate Coated Lamingtons and Healthy Berry Bliss Smoothie and The Best Oat Crunchies and Blueberry White Chocolate Truffles and Vegan Chocolate Raspberry Smoothie Bowl and Peanut Butter Caramel Brownies
Muffins made with banana –>Easy Chocolate Banana Muffins and Breakfast Banana Muffins and Tasty Banana Blueberry Muffins and Scrumptious Banana Oat & Honey Muffins and pancake recipe –> Easy Banana Pancake Recipe
View this cream cheese icing and also make this Tasty Moist Carrot Cake. and carrot cupcakes with cream cheese icing
Create Brunch or breakfast for easter weekend recipe ideas —-> 26 Easter Breakfast or Brunch Ideas
Delicious cupcake recipe ideas —–> Easy Decorated Christmas Chocolate Cupcakes and —- > Chocolate and Expresso Cupcakes and —–> Valentines Vanilla Frosted Cupcakes
As well as a Tasty Moist Carrot Cake Recipe.
Peruse the Traditional Easter Foods and Treats that are had at easter time and learn what all the meanings are of the tradition. Traditional Easter Foods and Treats
Get some more easter recipe ideas here. 10 Easy Easter Recipe Ideas and Easily make these for Easter. Easy Easter Dessert Recipes
Easily adapted to any occasion. Add some small oval sweets or other candy on top of the icing of the cupcakes. Especially for an easter treat…….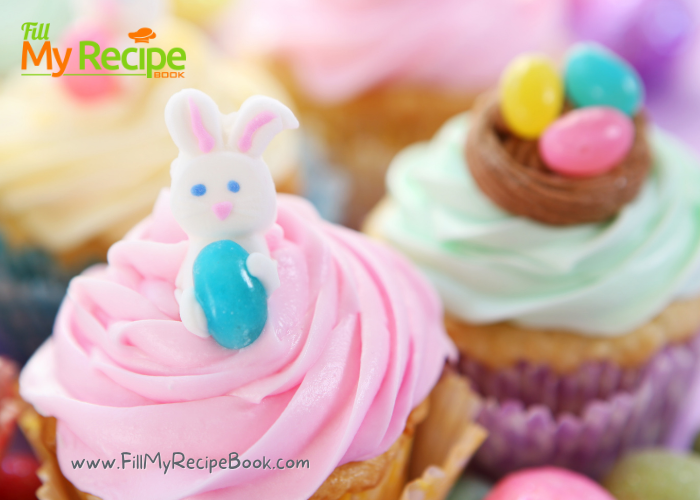 Freezing cupcakes.
You can freeze most of the cakes and cupcakes and muffins easily. The cupcakes that are not iced or decorate and once cool can be placed in a sealed or zip locked package. Freeze easily for at least 3 months. Leave out to defrost before icing or decorating or serving.
Recommendation
(click the highlighted headings for the recipes)
View more carrot baked recipes in this link. —–>10 Versatile Carrot Cake Recipes As well as these recipe ideas —-> 12 Delicious Carrot Cake Recipes
Get some great recipes here —->18 Mother's Day Morning Tea Ideas to spoil your mother and show how you appreciate her.
Get these recipe ideas ——> 20 Fathers day afternoon tea recipes
Some great ideas for quick and easy recipes —–> 16 Easy Tea Time Treat Recipes
Some more coconut inspired recipes to create —–> 19 Coconut Inspired Snack Recipes
Here are more ideas to make a recipe with cream cheese. —-> 21 Cream Cheese Inspired Dessert Recipes
You will also love these recipe ideas —–> 9 Divine Cupcake Recipes
Print
Carrot Cupcakes and Cream Cheese
Carrot Cupcakes and Cream Cheese Frosting. Soft and moist scrumptious filled with pineapple and cinnamon with dash of cocoa dusted on top .
Author:
Prep Time:

15 min

Cook Time:

25 min

Total Time:

40 min

Yield:

18

Category:

Desserts

Method:

Oven Baking

Cuisine:

South african
Ingredients
The Cupcakes
1. 2 1/2 Cups of Flour (325g)
2. 1 1/2 teaspoons of  bicarb soda
3. 1 1/4 teaspoons of baking powder
4. 2 teaspoons of cinnamon
5. 1/2 teaspoon of salt
6. 2 cups of brown sugar (400g)
7. 4 large eggs
8. 1 cup of olive oil or coconut oil
9. 1 teaspoon of vanilla essence
10. 2 cups of grated carrots (180 g)
11. 3/4 cup of shredded coconut (50g) optional
12. 1 cup of chopped pineapple pieces  (8 oz) or 1 can, with no liquid
13. 3/4 cup of chopped pecan nuts (Optional)
The Cream Cheese Frosting
1/2 cup of soft butter (112g)
1 cream cheese (225g)4 oz (cold)
1 teaspoon of vanilla essence
1/4 teaspoon of salt
3 cups of icing sugar
1/4 cup of cocoa powder to dust on top of the frosting.
Instructions
1. Preheat oven to 170 Deg. C (350 Deg. F)
2. Grease muffin pans with spray and cook or insert cupcake holders.
3. In a large bowl add the flour, and the cinnamon with salt. Whisk to mix all together. set aside. (Adding bicarb of soda and baking powder later before mixing with wet ingredients)
4. In another medium bowl add the sugar, eggs olive oil and vanilla essence. Mix with a mixer for 2 -3 minutes with medium speed until all is well blended.
5. Then you whisk in the bicarb of soda and the baking powder in the flour. Pour the wet mixture into the flour and mix with a mixer until all is combines and no dry mixture is at bottom of the bowl.
6. Then add the carrots pineapple and coconut (and pecan nuts, optional). Mix all in equally.
7. Pour this mixture in the cupcake holders that are in the muffin pans, to 4/4 full.
8. Place in the preheated oven and bake for 25 minutes. (test with a clean knife if the mixture is cooked and no wet ingredient is left on the knife.)
9. Take out and leave in the pan for a few minutes and leave to cool on a cooler rack, then remove them from the pan to cool further.
10. Make the cream cheese frosting.
Beat the butter and the cream cheese until creamy and smooth. (takes a minute) adding the vanilla slowly while beating, then adding the icing sugar a little at a time and mixing until all is smooth.
Place the cream cheese frosting in a piping bag or container and pipe on top of the cupcakes and sprinkle a little cocoa powder over the frosting.
Serve for tea or dessert.
Keep chilled in fridge when not eaten. (the cream cheese softens)
Notes
Some pecan nuts are optional.
Keywords: Carrot Cupcakes and Cream Cheese frosting
Make these recipes and peruse many more delicious recipes on the site. Click on Recipes to choose your categories.