White Chocolate Coconut Truffles balls recipe. So easy to make with just four ingredients for a dessert or candy rolled in desiccated coconut.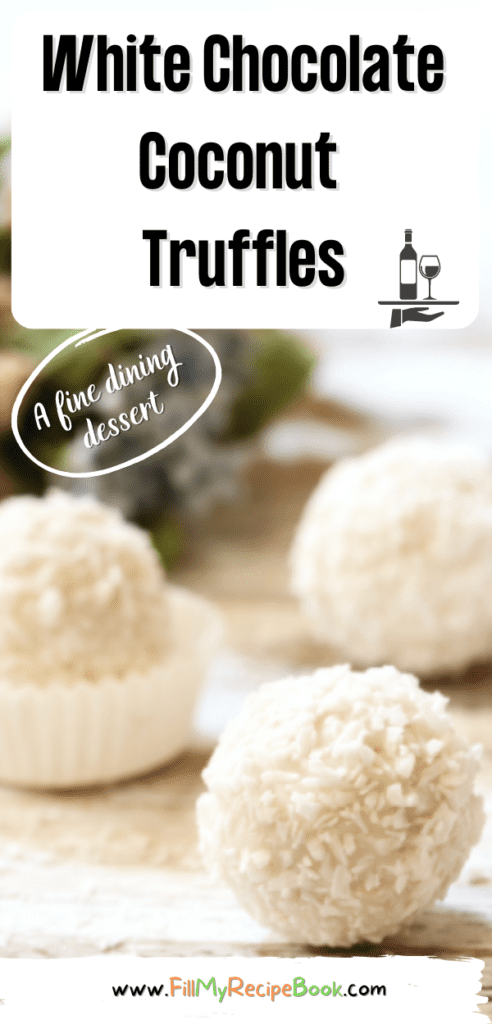 White Chocolate Coconut Truffles
A favorite four ingredient white chocolate and coconut vanilla truffle ball dessert recipe. Easy to make in a microwave or on a double boiler, made with whipped cream. An easy no bake dessert. Set in a fridge and rolled and covered with desiccated coconut. These truffles balls can be kept in a sealed container for at least a week or two. Frozen for much longer. A great healthy treat to snack or treat on or during the day or for a get together for a tea or coffee.
How do you make a coconut ball?
In a large mixing bowl, place all ingredients, shredded coconut and sweetened condensed milk.
Mix with a tablespoon until the mixture is smooth and the coconut flakes are well moistened by the condensed milk.
Cover with plastic wrap and place in the refrigerator for about 30 minutes to 1 hour.
What are coconut balls made of?
Coconut balls are made of flaked coconut, or desiccated coconut, and condensed milk or in this one whipped cream and chocolate.
Why won t white chocolate melt?
White chocolate is a little trickier to melt than milk chocolate or dark chocolate because it has a lower burning point. As a result, it overheats quickly, and white chocolate that overheats can be difficult if not impossible to save.
Ingredients
shredded dissected coconut
White chocolate pieces
whipped cream
vanilla
and more in the recipe attached.
View the ingredient for this recipe on the recipe attached. Here are some images of the few ingredients needed below.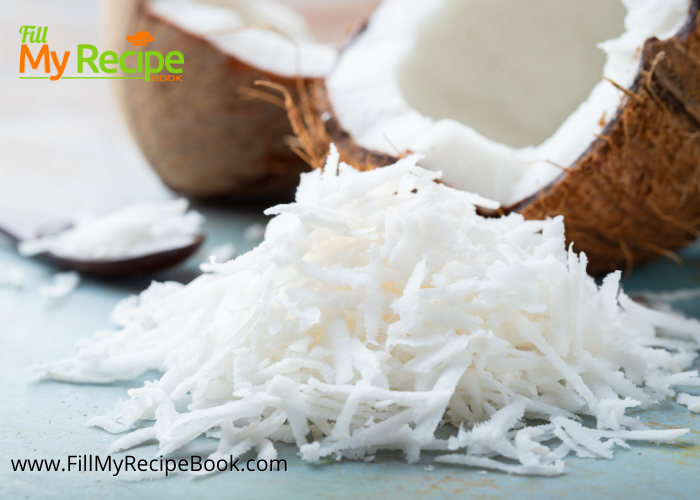 shredded dissected coconut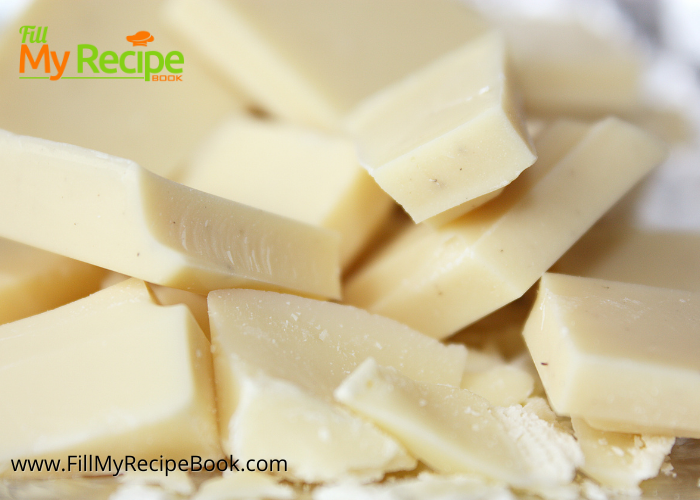 white chocolate pieces to melt
How To Make
Making these tasty and easy white chocolate coated with coconut truffles is quit simple.
Follow the recipe below and keep them for treats or snacks in the fridge.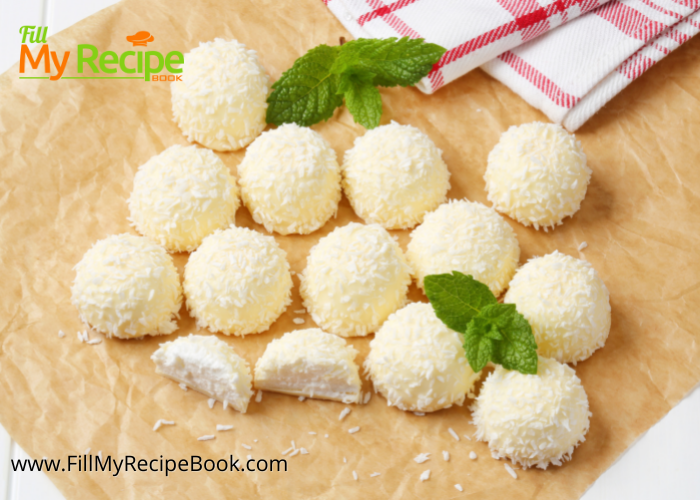 Once the chocolate and cream are melted then you stir in the cream and coconut. Cool in the fridge until mixture is a good texture to roll into balls.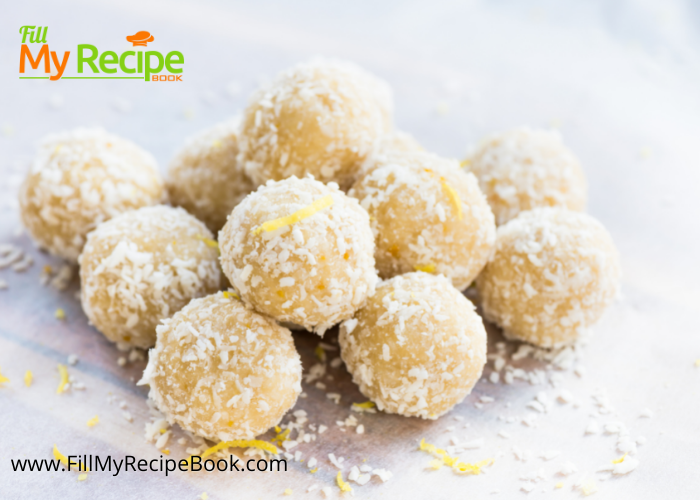 Once you can roll them in coconut on a board they then get stored in a sealed container in the fridge.
You will just love these coconut truffles. They will make about 20 balls. Yummy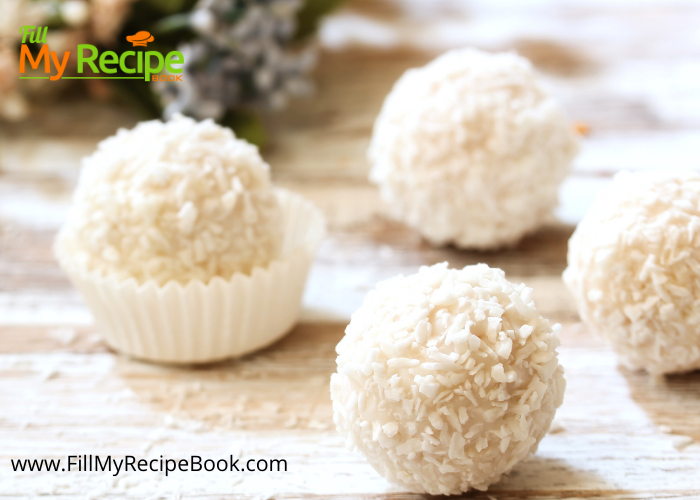 Very simple and easy. Two ways to melt the chocolate and mixture.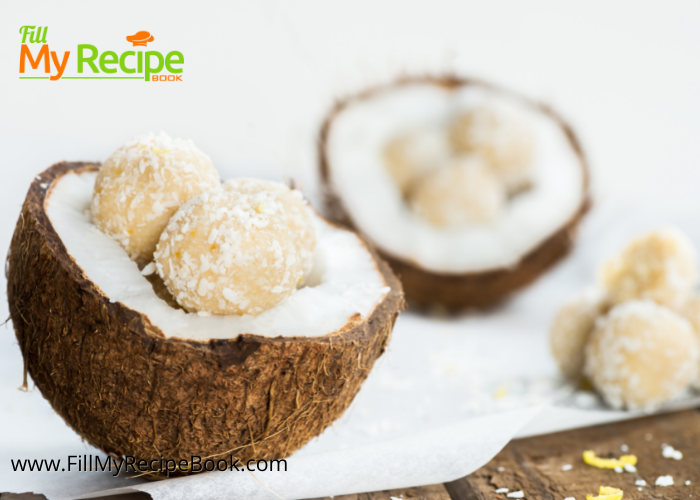 You would love to write this recipe out then download the FREE General Recipe Page to do so.
Also view some other printables for kitchen use advise and get some monthly and weekly meal and shopping planner as well as a budget planner. FREE
Other ideas
Make these truffles into colorful easter eggs as well…
For easter eggs roll the truffle mix into an oval shape. Just improvise when you melt your white chocolate for the truffles add some food coloring. Make different colors for easter eggs. Then roll in some sprinkles of choice for some colorful easter eggs. Its that simple.
An Idea.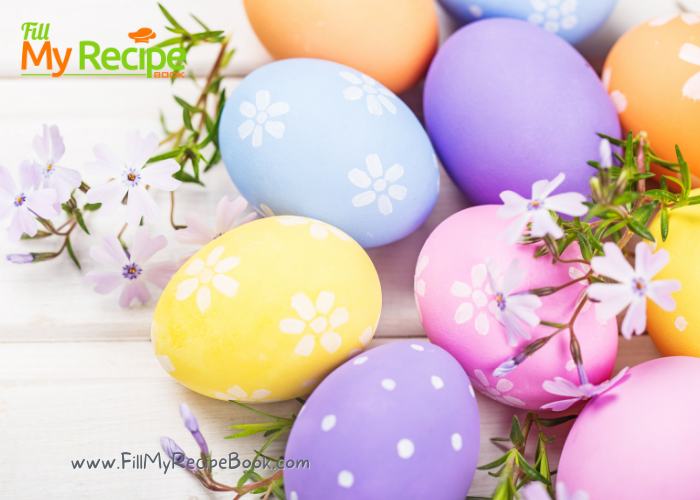 Recommendations
(click the highlighted heading for the recipe)
Recipe ideas to create with coconut or coconut oils for a healthy snack —-> Easy Healthy Coconut Macaroons and Apple and Coconut Wholemeal Loaf and Mini Chocolate Coated Lamingtons and Healthy Berry Bliss Smoothie and The Best Oat Crunchies and Carrot Cupcakes and Cream Cheese and Blueberry White Chocolate Truffles and Vegan Chocolate Raspberry Smoothie Bowl and Peanut Butter Caramel Brownies
A few Mothers Day recipe Ideas to create —-> 21 Mother's Day Braai Ideas
Create other truffle balls recipes —-> Chocolate and Peanut Butter Balls and —-> Easy Peanut Butter Chocolate Balls and —-> Blueberry White Chocolate Truffles and —-> Raspberry Dark Chocolate Truffles and —-> Raspberry White Chocolate Truffles
Ger some ideas here. —–> 10 Easy Easter Recipe Ideas
Learn to make more truffles or balls.—–> Easy no bake Truffles Recipes
Get some great recipes here —-> 18 Mother's Day Morning Tea Ideas to spoil your mother and show how you appreciate her.
Some more coconut inspired recipes to create —–> 19 Coconut Inspired Snack Recipes
Make these homemade —–> 29 Family Christmas Snack & Drinks Ideas
A few candy treats recipe ideas to add to these truffles.—–> 14 Satisfying Candy Recipes
Here are some other candy recipe ideas —–> 16 Easy Candy Recipes Ideas
Print
White Chocolate Coconut Truffles
White Chocolate Coconut Truffles balls recipe. So easy to make with just four ingredients for a dessert or candy rolled in desiccated coconut.
Author:
Prep Time:

20 min

Cook Time:

5 min

Total Time:

25 min

Yield:

20

Category:

Desserts, snack

Method:

no bake stove top
Ingredients
1/4 cup

(

60

ml)full cream whipped Or whipped cream

250 g

white chocolate broken in pieces

1 teaspoon

vanilla extract

1/2 cup

dissected coconut shredded

1/2 cup

dissected coconut shredded (to roll them in)
Instructions
In a microwave or double boiler, add the whipped cream and white chocolate to melt.
If microwaving do it for 30 sec. stir then add it in again for 30 sec. stir again. Until melted. Do the same with the double boiler stir the melting chocolate and then the cream until mixed well.
Add the 1/2 cup of coconut and vanilla to the mixture and stir in thoroughly.
Leave to cool then cover the bowl with cling wrap or a lid and place in the fridge to set before making balls for 2 – 4 hours.
When mixture is firm scoop with a tablespoon and make them into round balls.
Rolling each ball in coconut. Place in a sealed container in the fridge and keep chilled until use.
Keep for a week in sealed container in the fridge. Longer in the freezer.
If you would love to use nuts or cranberries, then before you roll the ball in coconut stick a nut in the middle then roll it in coconut.
Keywords: White Chocolate Coconut Truffles balls recipe