The Best Mini Chocolate Coated Lamingtons recipe for a fine dining dessert. A chocolate sauce recipe to dip them in and coat with coconut.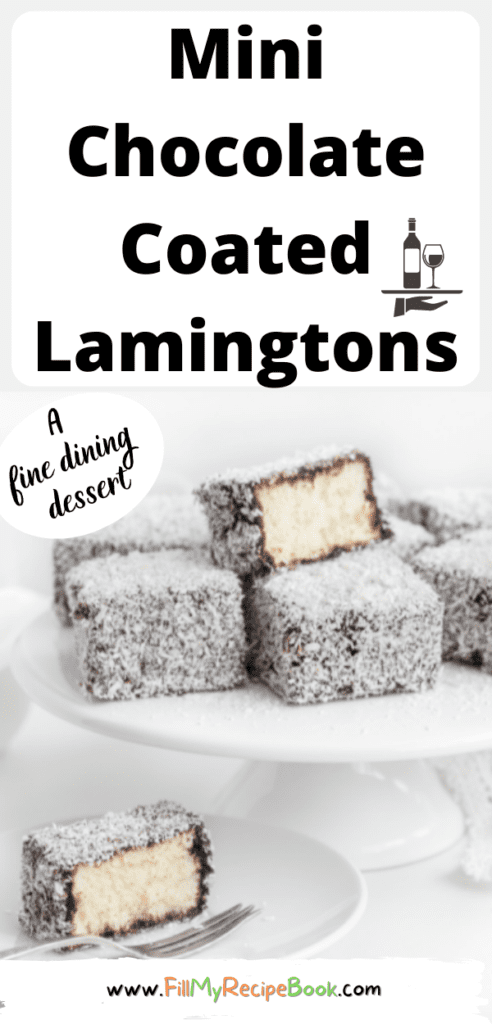 Mini Chocolate Coated Lamingtons.
A delicious recipe to bake are these mini lamingtons dunked in chocolate sauce and rolled in coconut. Serve for a fine dinning dessert as a bitable snack or treat.
They are so amazing to have and serve well for a tea for family or dessert with a meal. They are my favorite and many South Africans love to bake these, although it is said to be an Australian or New Zealand cuisine.
How long do lamingtons last?
Sealed in an airtight container they should last up to a week in the fridge. The benefits of coating the cake slices or squares with chocolate is that they will not dry out faster. They are easily frozen for up to 3 months. Defrost them by leaving them out at room temperature on the kitchen counter.
Do traditional Lamingtons have jam?
A lamington is a sponge butter cake dipped in cocoa and coated with desiccated coconut. You can fill them with jam or cream by cutting them in half. For a larger square of this cake it could be a good idea, but if its a small or mini size it is not necessary.
When should I eat lamington?
A lamington is a sweet snack originally from Australia and served and eaten for tea in the morning or afternoons. Even a high or fine dining tea.
Ingredients
Desiccated Coconut
Cocoa powder of 80 %
Sugar
Butter
Egg
Flour
Baking powder and salt
View the full ingredients and their amount in the recipe attached.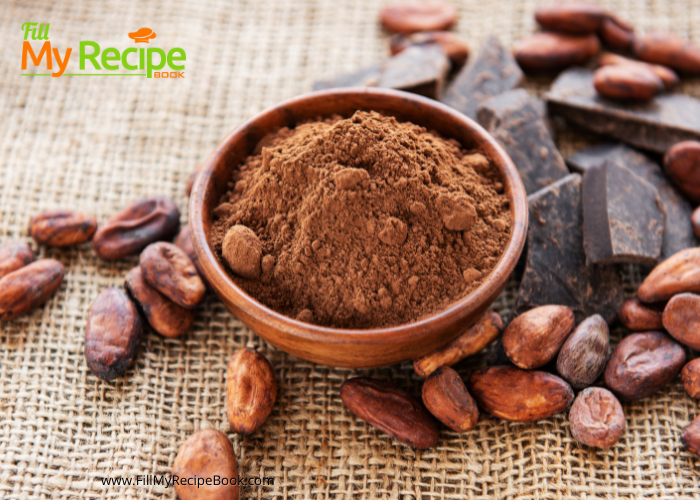 Good cocoa powder of 80 % (the higher percentage of cocoa is so much healthier for a person)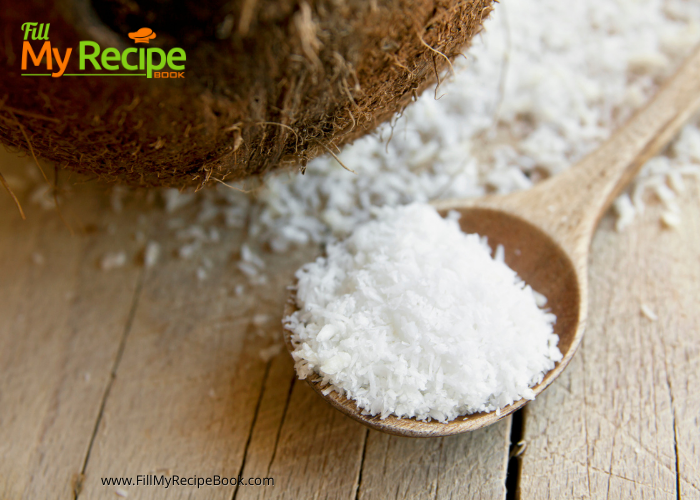 Desiccated Coconut
How to Make
These are amazing to make and quit easy. Firstly follow the recipe below. The bake the sponge on a square baking pan. Once cooled cut into mini squares for your fine dining serving. A dessert to offer at bite size for a get together and a tea or coffee.
Mixing the chocolate and castor sugar with hot water and the ingredients needed as per recipe.
Dunking the squares into the chocolate sauce and then rolling them totally in the coconut.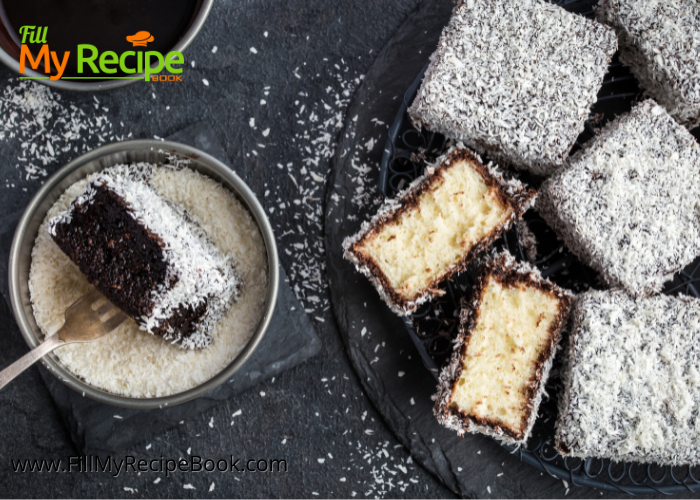 A bit messy but what baking isn't. You just have to be organized with your utensils and have a plan to do this. Placing a wired cooler rack on top of another baking tray to catch any dripping.
Leave them to dry and cool then enjoy.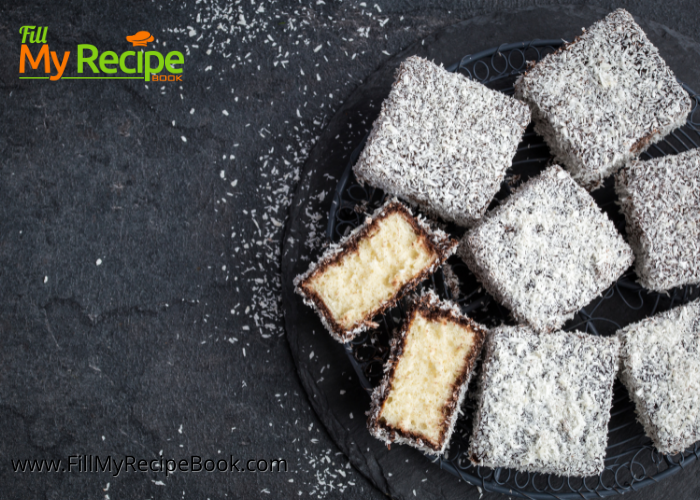 Filling Variations Ideas
Another variation to do for these lamingtons is to slice them in half and spread some strawberry jam and OR cream in the middle. Then place them together and then dunk them in the chocolate sauce and roll in the coconut.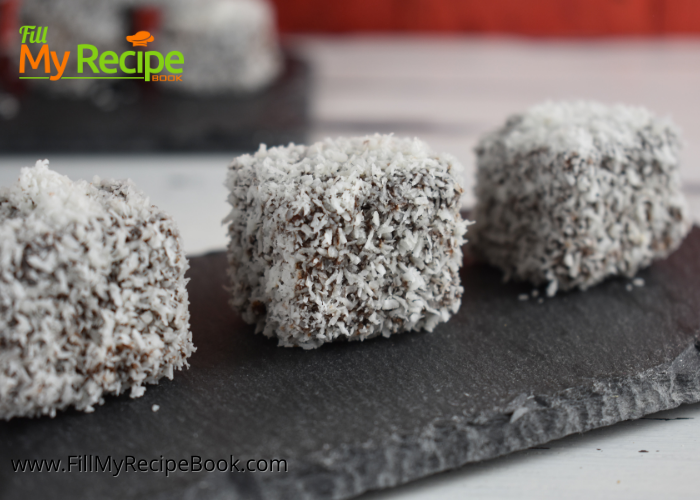 Recommendations
(click the highlighted heading or image for the recipe)
Get some great recipes here —–> 18 Mother's Day Morning Tea Ideas to spoil your mother and show how you appreciate her.
You will also love to bake these other mini desserts here below. —-> Mini Fine Dinning Desserts
and —-> Gourmet Fine Dining Desserts Recipes and other you would love to make —-> 24 Easy Mini Dessert Recipes
As well as —-> Best Mini Pavlova and Meringues Recipe
Get more treats idea recipes —-> 14 Munchie Treats Recipes
Some more coconut inspired recipes to create —–> 19 Coconut Inspired Snack Recipes
Who doesn't love desserts get some ideas here —–> 21 Easy Dessert Recipes
Some of the Traditional Australian recipe ideas —–> 17 Enticing Australian Recipes
Print
Mini Chocolate Coated Lamingtons
The Best Mini Chocolate Coated Lamingtons recipe for a fine dining dessert. A chocolate sauce recipe to dip them in and coat with coconut.
Author:
Prep Time:

10 min

Cook Time:

20 min

Total Time:

30 min

Category:

Desserts, Snacks

Method:

Oven Baking

Cuisine:

Australian
Ingredients
3/4 Cup

of white sugar (

125g

) 4.4 oz

50g

of softened butter.

2

large eggs beaten

1 Cup

of flour (or self raising flour)

2 teaspoons

of baking powder

1 Cup

of desiccated coconut
Chocolate sauce.
2 Tablespoons

of cocoa powder

1 cup

of refined sugar or castor sugar

1 Tablespoon

of melted butter

3 Tablespoons

of boiling water
Instructions
Preheat Oven to 180 Deg. C (360 Deg. F)
Lightly grease or spray and cook the square baking tray (9 x 9 inch, or 24 x 24 cm) Lined with wax paper.
With a hand mixer or other mixers, cream together the butter and sugar. Until well combined then add the eggs and mix further. (not the sugar from the chocolate coating)
Add the flour and baking powder and mix until combined well and smooth. If the mixture is to thick then add a little milk, as the eggs size will make this difference in the batter.
Pour the batter into the square baking tray and smooth out evenly.
Bake in Oven for 20 minutes until done and tested with a toothpick or clean knife that the mixture tester comes out clean.
Allow the sponge to cool on the baking tray for about 5 – 8 minutes before cutting into mini square sizes.
Now make the chocolate mixture for the topping.
Mix together the fine sugar, cocoa, butter and hot water until smooth and well mixed.
In another bowl place the desiccated coconut. For rolling.
Obtain a cooler rack, and place it over a baking tray. (to catch drippings of chocolate)
Keeping the hot chocolate mix nearby, and if it hardens then add a little more boiling water 1 teaspoon at a time.
With a fork stick the squares one at a time and dunk them into the chocolate mix. Making sure to coat all the sides. Then using your fork again roll them into the coconut and place on the wire cooler rack to cool.
Doing this to all the mini squares, then leaving them to set and dry on the rack.
Serve and enjoy.
Notes
These make a bite size fine dining dessert for a gourmet meal or tea.
Cocoa powder is better and healthier using 80 % chocolate rating.
To make the mini squares all equal cut the edges of the sponge with a knife for a good square shape.
If the sponge is to soft to work with then freeze the squares for an hour then dunk and roll them. This makes them much easier to work with. enjoy
Keywords: Mini Chocolate Coated Lamingtons squares with coconut