18 Delectable Puddings & Pies recipe ideas to create for that special tea time and after meal desserts. Be it a pudding or a pie.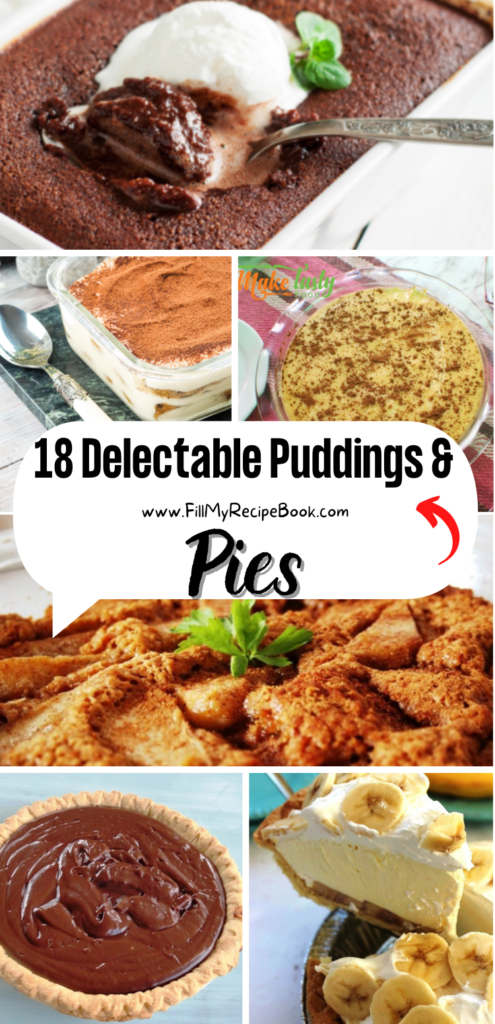 18 Delectable Puddings & Pies
Sharing delectable puddings & pies recipe ideas to create for a dessert or tea time snack.
Family puddings in a casserole and a few different pies to bake with a pastry base or a milk tart and a lemon meringue tart. Chocolate tarts and pies.
(click on the highlighted heading or image for the recipe)
Puddings
Bread pudding & Apple Bake. Makes great breakfast or even a dessert. Lovely fruity apple bread pudding with raisons just like granny made.
Sticky Date Pudding and Sauce recipe. This oven baked recipe is known as sticky toffee pudding, served with butterscotch sauce when warm.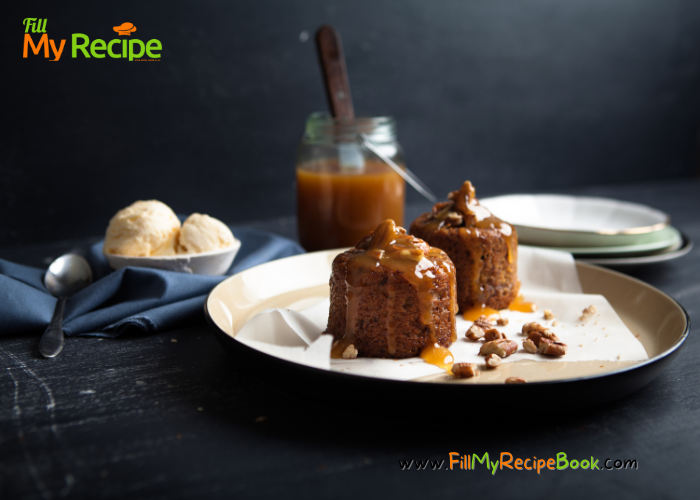 Self Saucing Chocolate Pudding
Self Saucing Chocolate Pudding recipe. Old fashioned classic dessert it's simple to mix all the ingredients together in one bowl, and bake.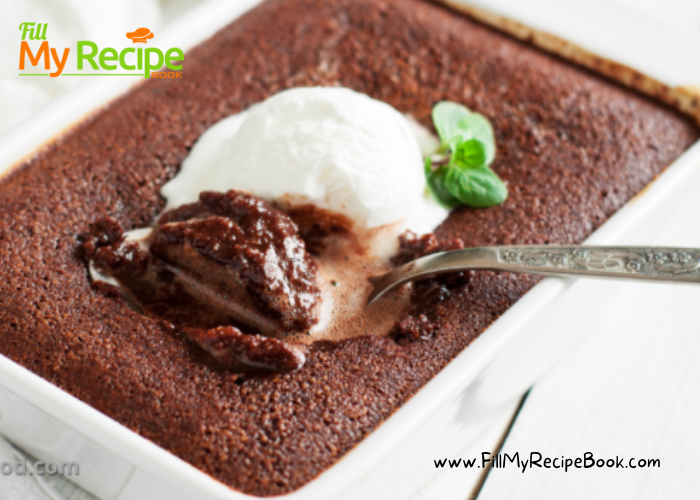 Malva Pudding and Custard sauce for a family dessert that will leave you for wanting more. Made with apricot jam topped with custard sauce.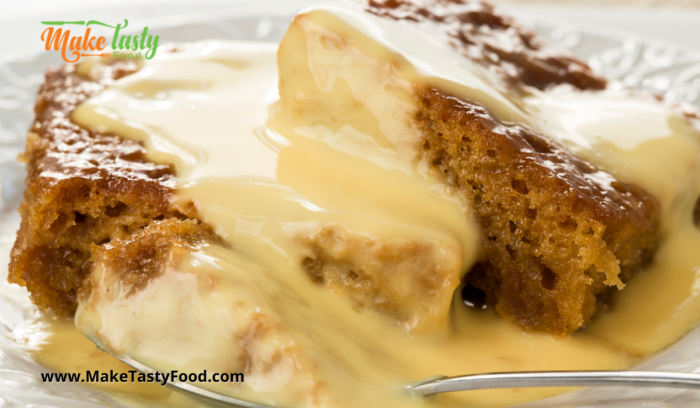 Easy Tasty No Bake Tiramisu Tart Recipe. An Italian cousin but similar to South African fridge tart. A dessert with coffee and biscuits.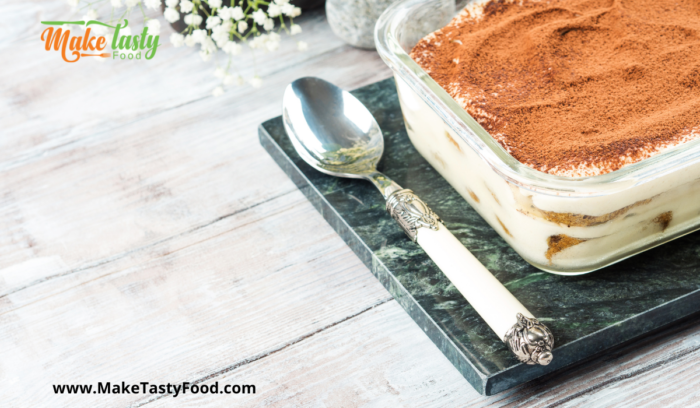 Pies and tarts
Affordable Apple Pie and Cream
Affordable Apple Pie and Cream dessert recipe. This is a super easy and affordable apple pie to bake for a large family dessert.
Blissful No Bake Custard Milk Tart
A homemade blissful no bake custard milk tart, an easy recipe. This versatile recipe can be used in trifle as well with biscuit base.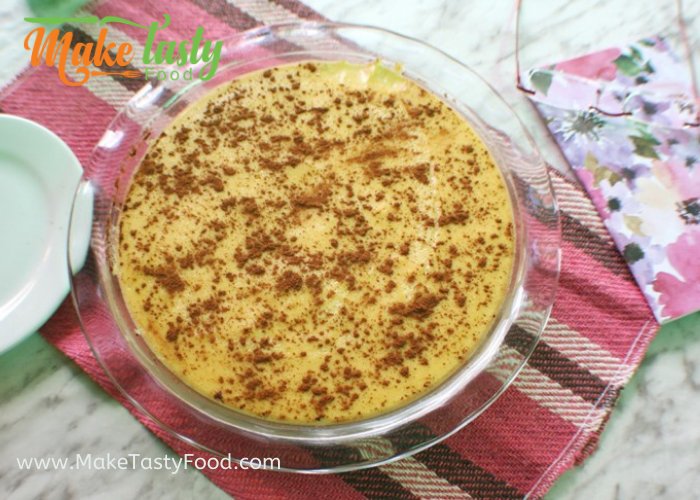 Easy Pear cobbler pie recipe is just that. A dessert Baked all in one pie dish, just the filling and pears inserted topped with brown sugar.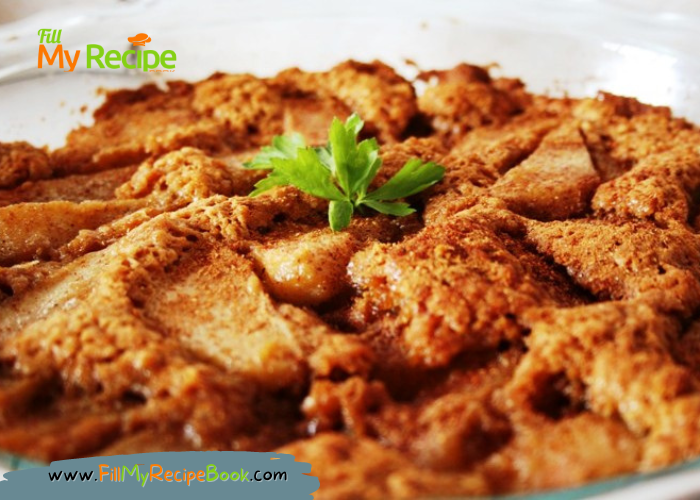 Lemon Meringue Tart. Filled with biscuit base, condensed milk and fresh squeezed organic lemon juice and decorated with whisked egg white.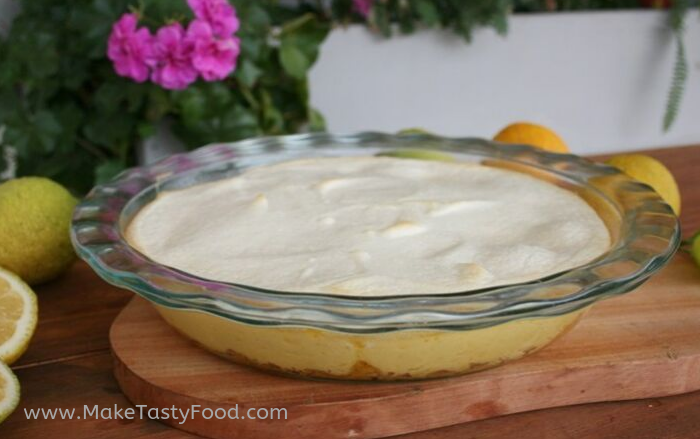 This Easy Banana Cream Pie is one of my favorite quick and easy desserts. Since we use a store-bought crust and instant banana pudding, it can be made in a jiffy.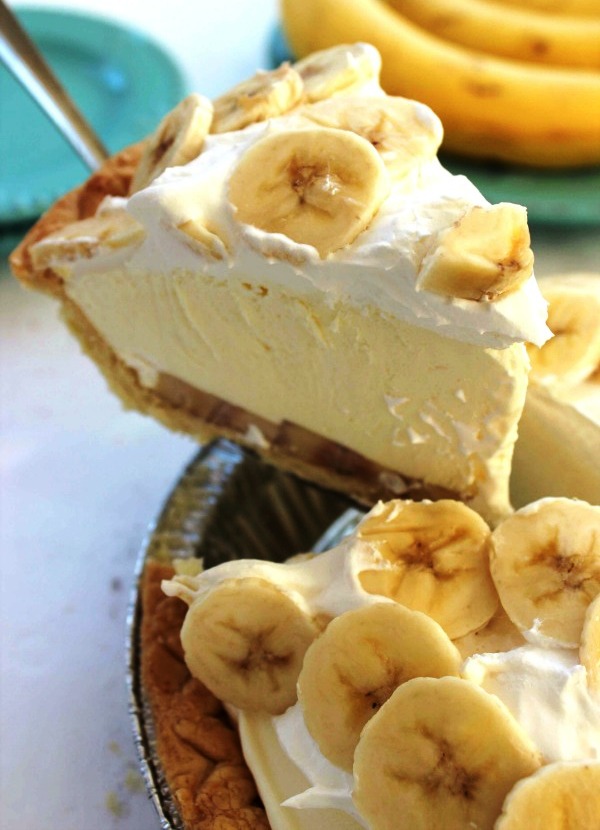 This chocolate pudding is thick, creamy, and so decadent. It makes the perfect old-fashioned chocolate pie or dessert cups like you used to find in the school cafeteria.
Amish peanut butter cream pie.
You'll find this dreamy Amish Peanut Butter Cream Pie is very creamy, delicious and peanut buttery, but not over powered with peanut butter! The whipped cream adds a lightness.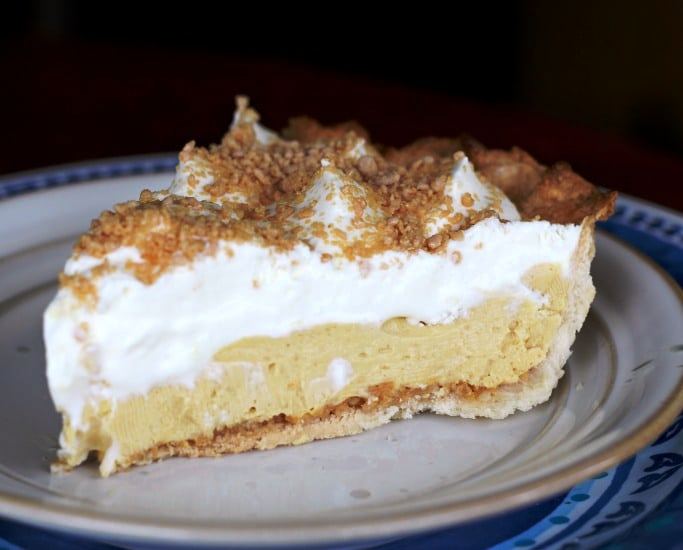 Everyone goes crazy for this super easy Root Beer Float Pie. It's a creamy pie that tastes exactly like a root beer float with the texture of a soft frozen dessert.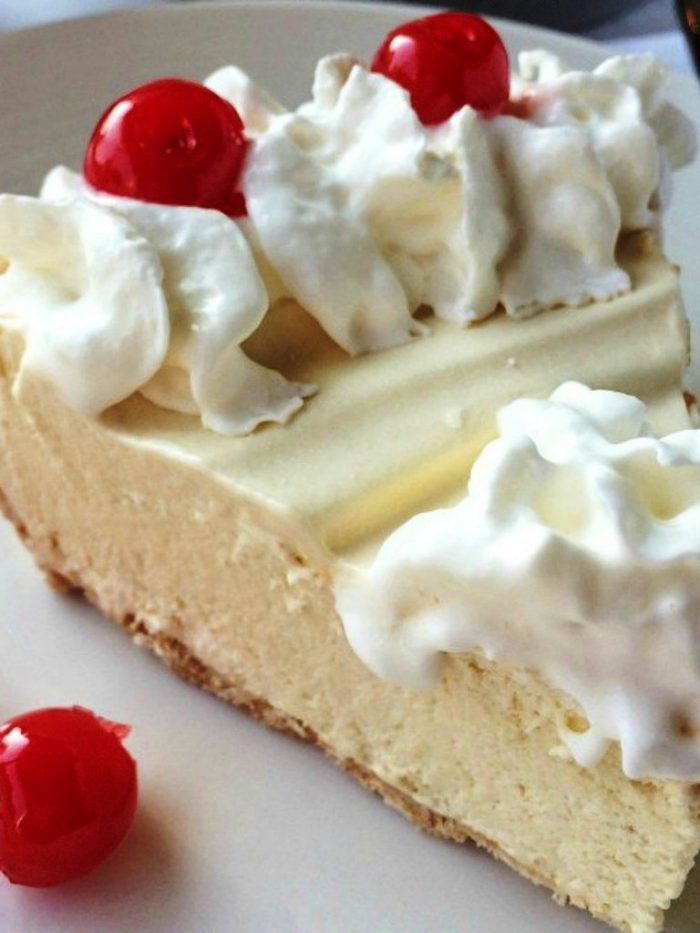 I really have no words for this pie. It's a jaw-dropping pie with layers of Oreo crust, peanut butter, and chocolate cream.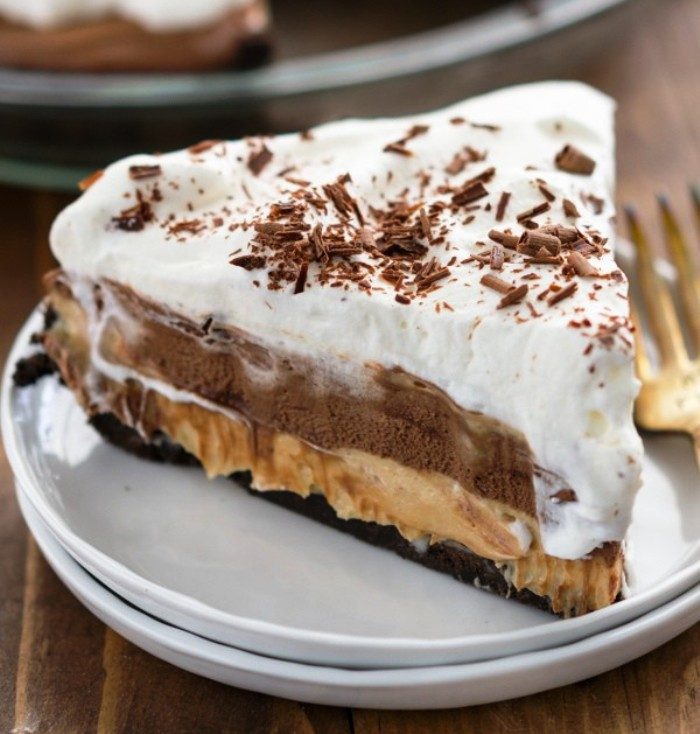 Banana pudding makes our heart sing — it's the world's perfect dessert: Classy enough to serve at a wedding, trashy enough to bring in an aluminum baking sheet to a barbecue.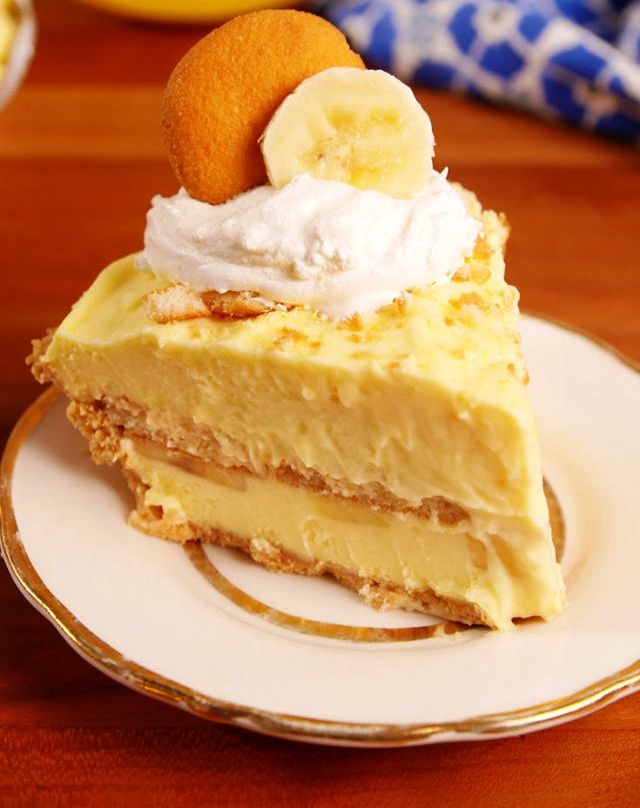 Wonderful warm apple treat, better than apple pie! Comforting apple bread pudding made with easy homemade apple pie filling. Serve it hot and with some vanilla ice cream on top for the ultimate taste experience.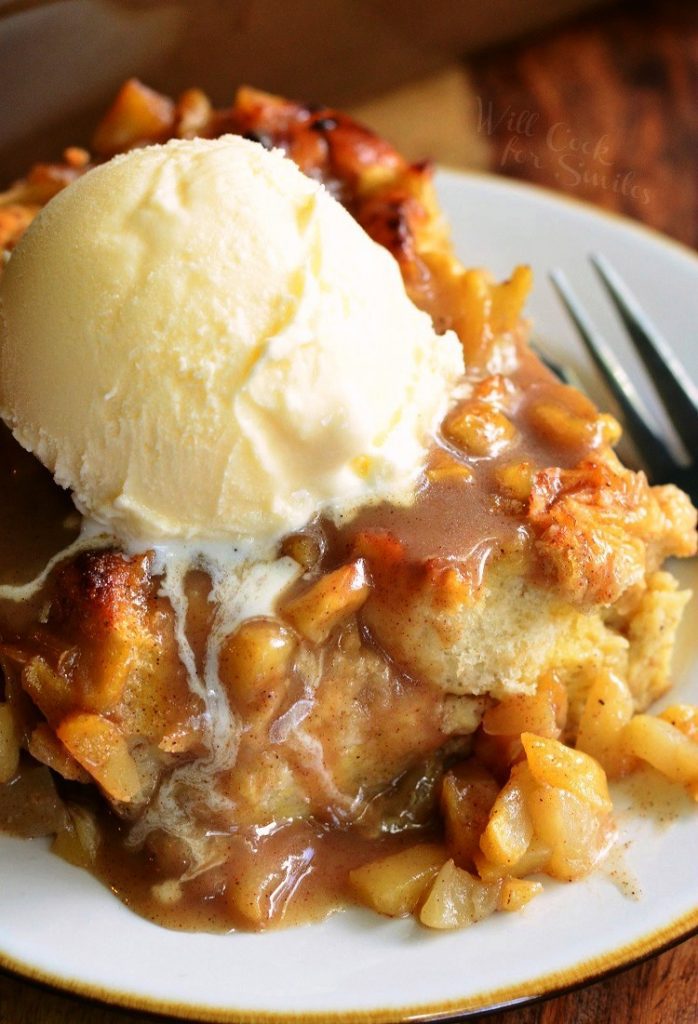 Pecan Pie filling poured over thick pieces of bread and baked to perfection.