Easy Malva Pudding and Custard with a sauce recipe. Best South African family dessert idea, oven baked with a sauce, or serve with custard.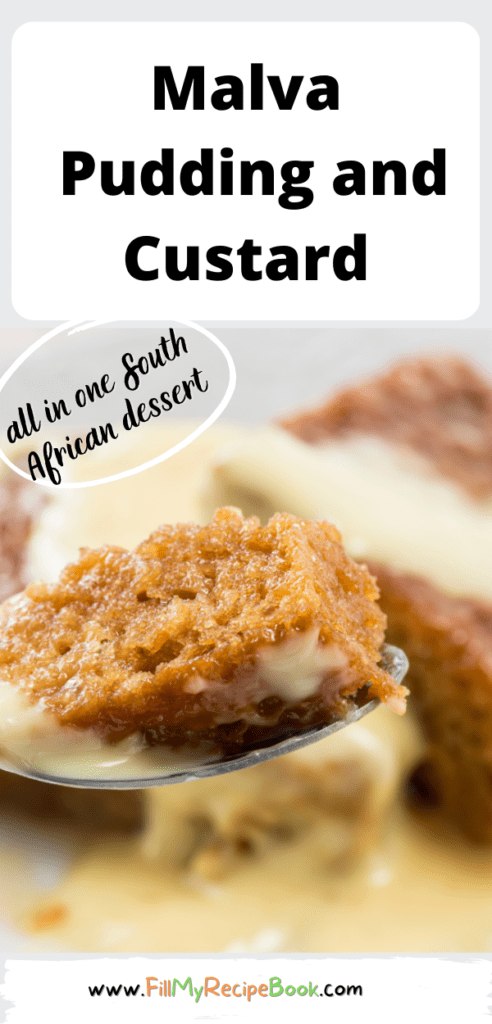 Malva Pudding and Custard
A traditional family dessert recipe in South Africa, served for a family in larger proportions topped with delicious custard. An easy pudding idea oven baked in a casserole dish. Any other topping may be added to you liking. Such as whipped cream or ice cream or ideal milk.
What does malva pudding taste like?
It is a sweet soft sponge cake like pudding of South African origin, that tastes a lot like caramel, flavored with apricot jam. Has a sauce to top it with when warm. Most prefer to make custard to eat it with.
Is there a substitute for apricot jam?
Good substitutes for apricot jam is apple jam, strawberry, fig or raspberry jams. If the apricot flavor is not important to give the pudding or cake that apricot flavor. But the fruit jams can replace the stickiness and sweetness needed for your recipes.
Why is my pudding soggy?
If you have over filled the dish or made the batter thick in will end up soggy. In order for batter puddings to rise and be light and airy, they need a hot oven and hot fat so problems such as the above may also be as a result of the oven or fat being too cool.
Can malva pudding be frozen?
Malva pudding left overs may be stored sealed in the fridge for about 3 days. It is good frozen when cool and wrapped or placed in a sealed container. It can be kept frozen for 3 months. Reheat both chilled or frozen malva pudding in the oven covered or reheat in the microwave.
Ingredients
Custard powder and milk and sugar.
flour, baking powder and soda.
eggs
apricot jam
butter
vinegar
View the recipe attached for the sauce ingredients or make the custard we cook.
Collect all your ingredients and get ready to bake this amazing tasty dessert. It has a sauce but the sauce will be absorbed into the baked pudding. So we make a extra custard sauce to pour over the slices when we serve it.
Flour, eggs, butter and more.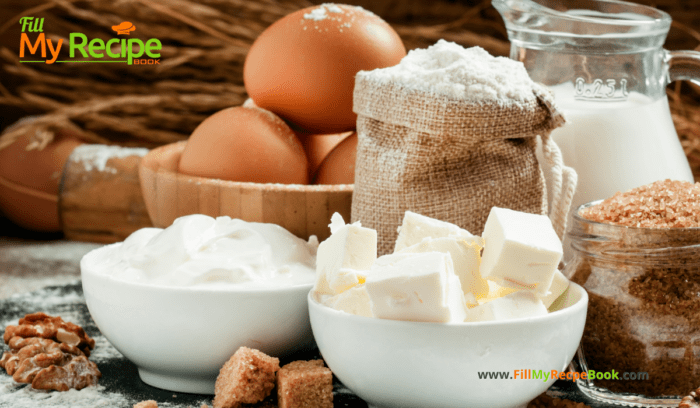 Milk.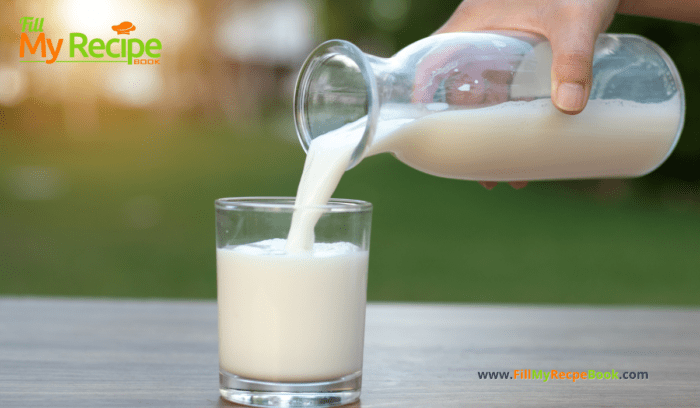 A different ingredient to this pudding would be this tasty apricot jam to be added and some vinegar.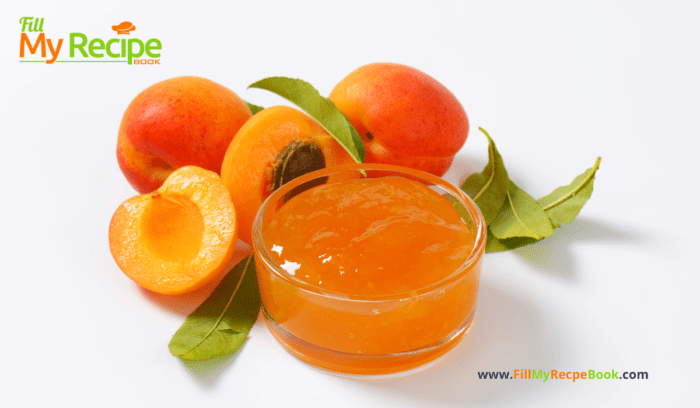 How To Make
Make this custard to serve with the malva pudding once baked and served.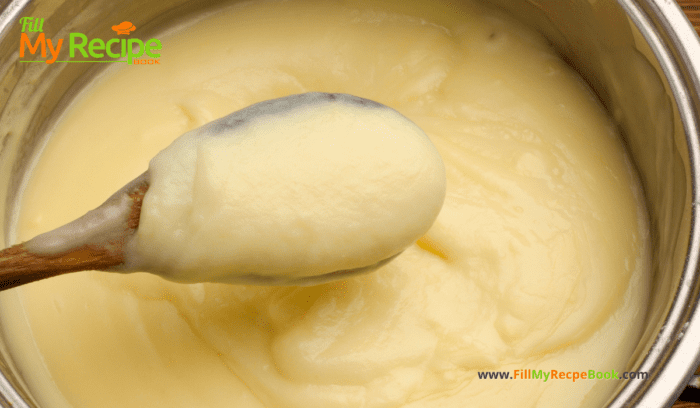 This amazing pudding with the sauce poured over the baked dish. Moist and so yummy.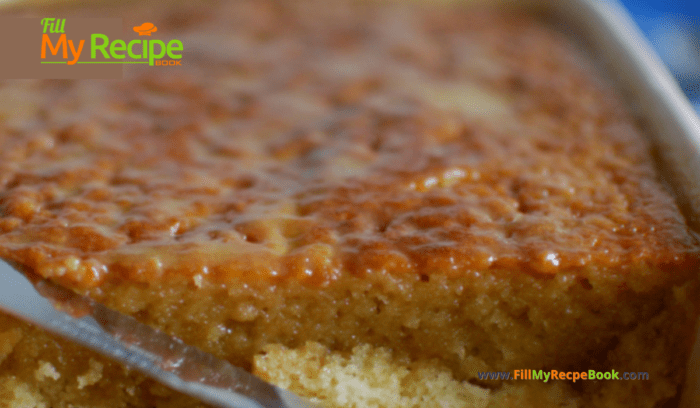 To serve in a pudding bowl, cut into slices and serve.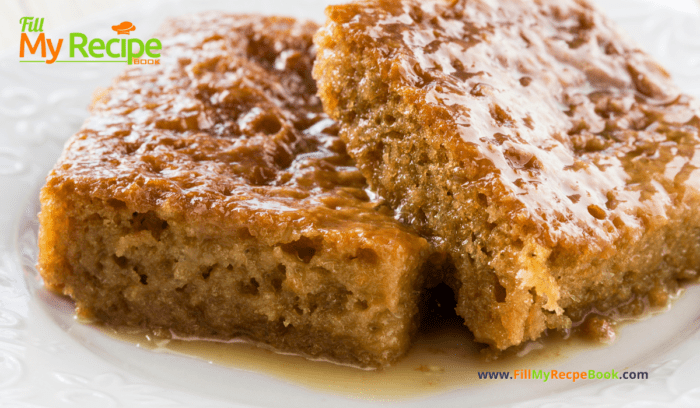 An amazing Malva Pudding and Custard Sauce Dessert.
For a richer and tastier dish add some custard to the slices. Or if you prefer add a dollop of vanilla ice cream. Even some Cream. It all depends on your taste pallet.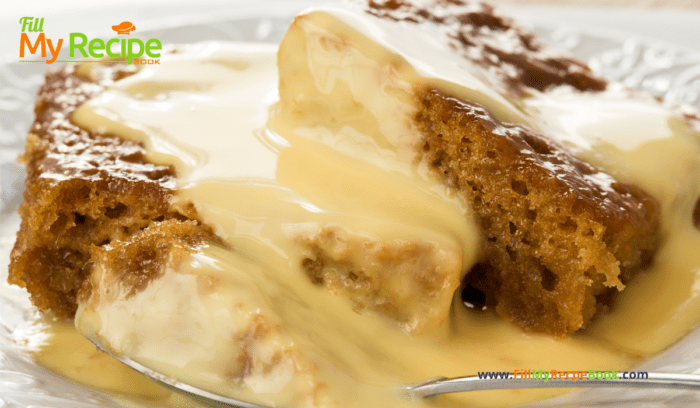 Print or download this recipe for a family dessert that will be so delicious for all.
Recommendations.
(click the highlighted heading for the recipes)
A few Mothers Day recipe Ideas to create —-> 21 Mother's Day Braai Ideas and Mothers day pudding dessert dishes to create —-> Mothers Day Pudding and Desserts
Very tasty dessert recipe ideas to create for the family —-> 10 Puddings and Desserts Recipes
Oven baked recipes.—-> Easy Lemon Meringue Tart
Obtain some recipes Ideas —–> 16 Fathers Day Pudding Recipes
Get some more recipe for puddings —–> 16 Wonderful Homemade Pudding Recipes
You will also love to make this —–> Sticky Date Pudding and Sauce , Delicious pudding recipe ideas to create —-> and —-> Simple Bread and Butter Pudding
Get these amazing recipe ideas —-> 18 Easy Family Favourite Puddings
Who doesn't love desserts get some ideas here —–> 21 Easy Dessert Recipes
Sharing more thanksgiving dessert recipe ideas for you to create. —-> 23 Thanksgiving Dessert Recipes
More amazing puddings and pie tarts recipe ideas to create —–> 18 Delectable Puddings & Pies
Amazing Christmas puddings ideas —–> 19 Christmas Pudding Recipe Ideas and Some recipe ideas for Christmas desserts. —–> 24 Christmas Fancy Dessert Recipes and these recipe ideas —–> 19 Vegetarian Christmas Desserts Recipes
Purchase these amazing casserole dishes for pudding or meals. So beautiful.
Get these beautiful Casserole Dishes & Table Mats to bake your healthy homemade casserole dishes in, many ceramic and stoneware dishes.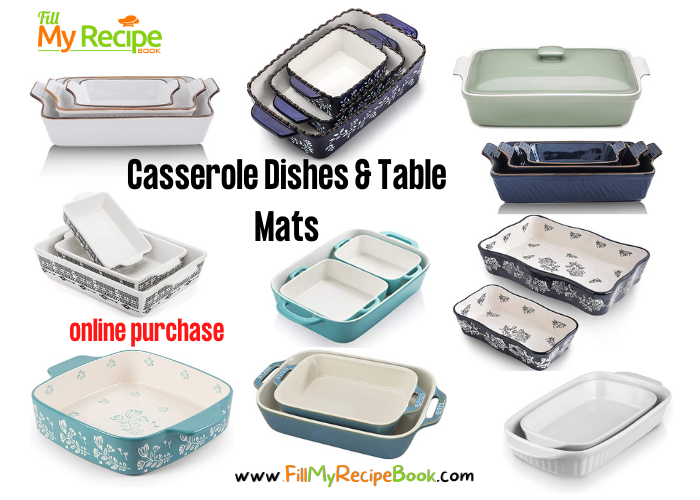 Print
Malva Pudding and Custard
Easy Malva Pudding and Custard with a sauce recipe. Best South African family dessert idea, oven baked with a sauce, or serve with custard.
Author:
Prep Time:

15 min

Cook Time:

30 min

Total Time:

45 min

Yield:

4

Category:

Desserts

Method:

Oven Baking

Cuisine:

South african
Ingredients
1 Cup

of Flour

1 teaspoon

of bicarb of soda

1 teaspoon

of baking powder

1 Tablespoon

of apricot jam

1/2 Cup

of sugar

1 Tablespoon

of vinegar

1 Tablespoon

of butter

1/2 Cup

of milk

1

Egg
Salt to taste.
Sauce
1 Cup

of Ideal milk

1/2 Cup

of Butter

1/2 Cup

of boiling water

3/4 Cup

of sugar

1 Teaspoon

of vanilla essence
Custard Sauce
Make the custard as per directions on the custard powder. It uses milk and sugar.
Instructions
Preheat oven to 180 Deg. C.
Cream together the soft butter and sugar very well.
Add the beaten egg and mix well.
Then add the dry ingredients, such as the bicarb, flour and salt.
Mix in the milk and then add the apricot jam and lastly the vinegar.
Mix all well and place in a buttered dish and bake in the oven for about 30 minutes until tested baked. While the malva pudding is baking make the sauce. As well as the custard sauce.
Place all ingredients in a pot and bring to a boil. Mixing well until all has been combined and then leave aside to add to the baked malva pudding. 
Pour the sauce over the pudding dish and leave a few minutes. 
Dish up warm or leave to cool.
Make some custard sauce to top over the cut slices of this amazing pudding for a dessert.
Serve with warm custard, or you can add ice cream or  cream if preferred.
So amazing…….enjoy
Notes
Serve with custard or ice cream or even whipped cream.
Keywords: Malva pudding and custard with a sauce
For more Oven Baking Recipes and Desserts click here.
You would also love to make these oven dishes.
There are more No Bake desserts as well.
Enjoy the desserts.
There is a few printables to choose from for help in the kitchen with temperatures and hints and a recipe page to write down all your recipes and file it. FREE