Creamy Raisin Cinnamon Rice Pudding recipe a traditional grannies dessert. Simple stove top cook with raisins, cinnamon and condensed milk.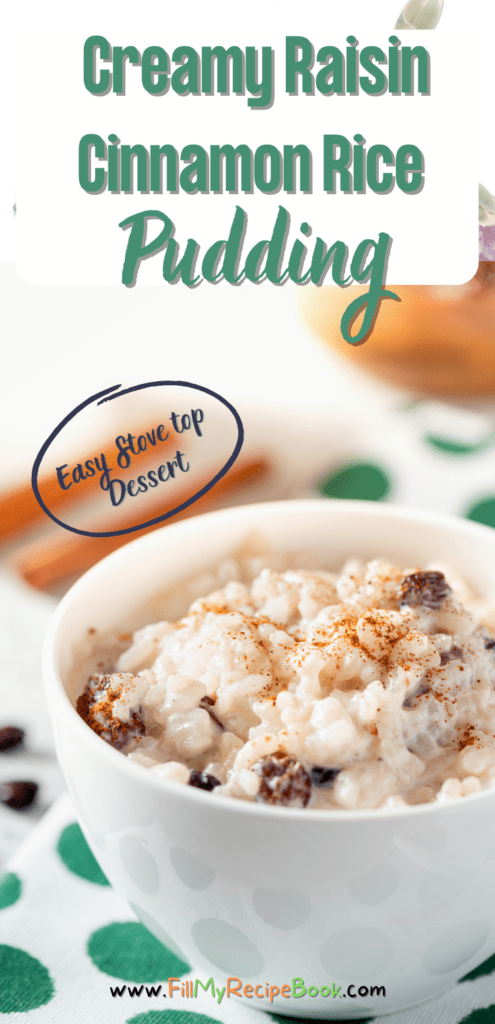 Creamy Raisin Cinnamon Rice Pudding
Remembering this stove top rice pudding as a dessert my mother used to make. It is so delicious and really quit simple. Added condensed milk and raisins and cinnamon and vanilla for flavor. Cooking the rice with milk, and these ingredients make it so flavorful.
Should rice pudding be served hot or cold?
It depends on your preference, you could serve it hot or cold. Enjoying it after its cooked is delicious. Also if you keep some for left overs you can or don't have to warm it up. Try serving your dish topped with candied nuts or homemade whipped cream!
What type of rice is best for rice pudding?
Although this dish is most commonly made using long grain White Rice (some would even use Thai Jasmine Rice, many would argue that, to achieve a balance between consistency and flavor, aromatic Basmati Rice should be used as it contains starch.
What to pair with rice pudding?
Other than the recommended sugar and cinnamon. Some chopped up fruits such as berries, bananas and apple pieces. For a savory option add chutney or savory preserves.
What country is known for rice pudding?
Rice pudding is thought to have originated in China, and it is still a popular dish there. It is also popular in India, where it is often flavoured with cardamom, cloves, and saffron. In Europe, rice pudding is most commonly associated with England, where it has been a traditional dessert for centuries.
Ingredients.
Images of some of the ingredients needed. Sure most people will have these in their kitchen to make this easy creamy rice pudding. For more information on the ingredients and quantity needed follow the attached recipe.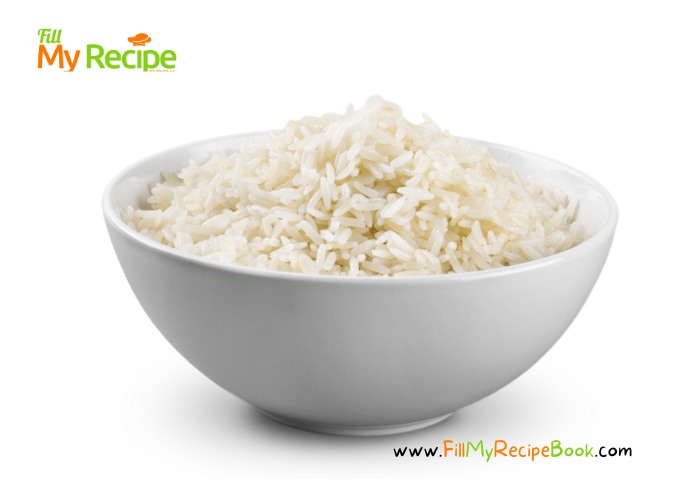 White rice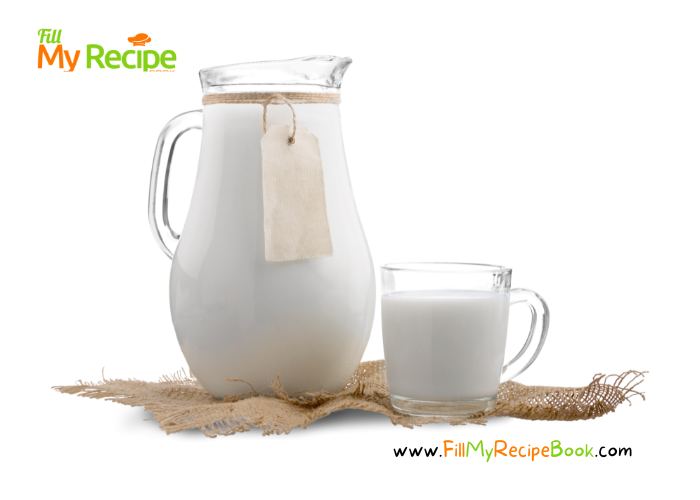 Milk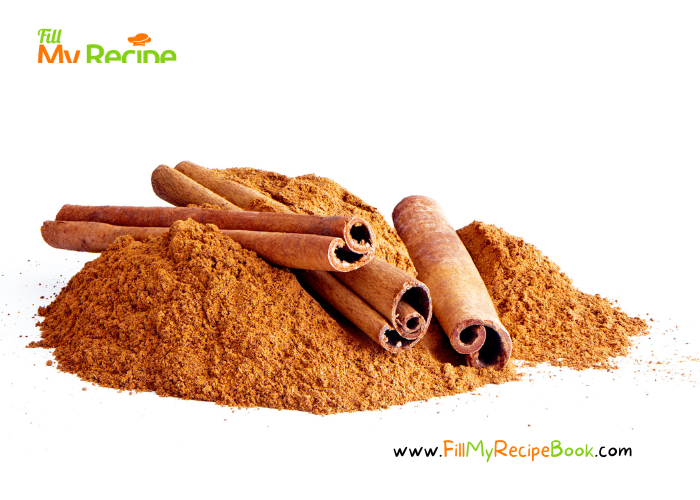 cinnamon or cinnamon sticks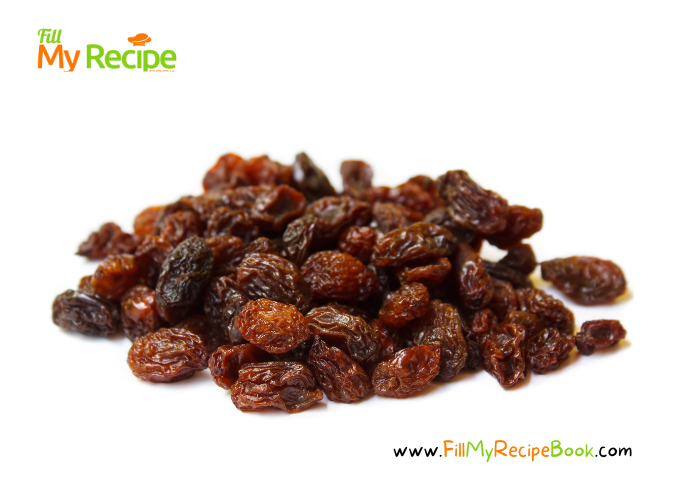 raisins
Then you will need some unsalted butter and condensed milk to add to the boiled rice.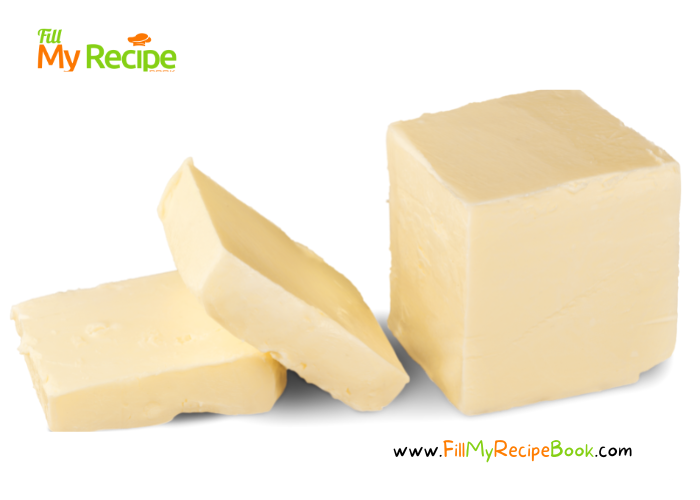 How To.
It would be advisable to soak the rice and rinse it until the water is clean. Before adding to the pot with milk to cook. Also adding the cinnamon sugar raisins and vanilla while boiling and simmering the rice until creamy.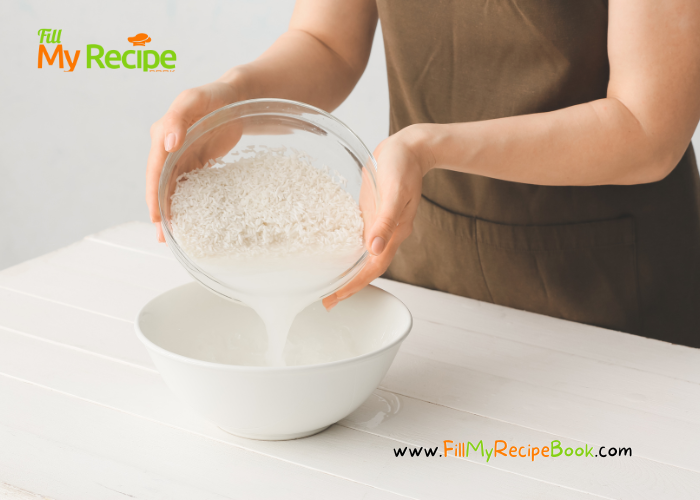 Once it is cooked and soft add the condensed milk and butter and stir in. (this recipe does not need eggs to thicken it) Filling the serving bowls with the cooked creamy rice pudding. Sprinkle some sugar and cinnamon mix on top for a presentation which gives this just that extra taste.
A delicious warm rice pudding for the family.
This rice pudding may be served warm or cold it is at your preference. You may reheat it or serve with nuts or fruits on top.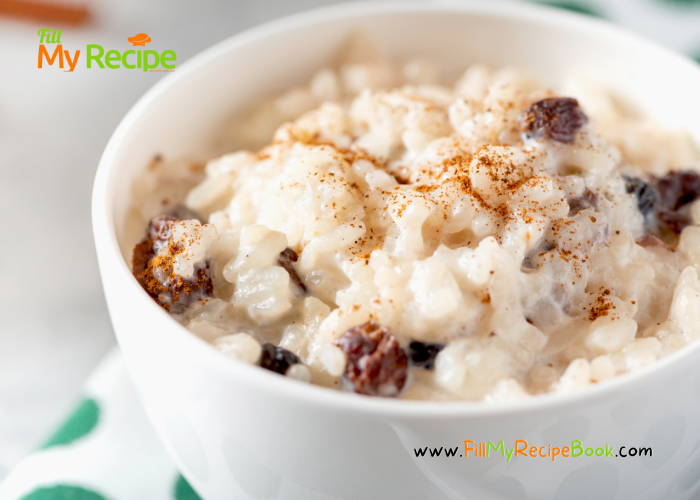 Recommendations.
(click the highlighted heading for the recipe)
Mothers day pudding dessert dishes to create —-> Mothers Day Pudding and Desserts
Get more pudding or dessert recipes —–> 10 Puddings and Desserts Recipes. and this one —-> Sticky Date Pudding and Sauce as well as —-> Bread pudding & Apple Bake and more —-> Self Saucing Chocolate Pudding and —-> Traditional Christmas Pudding Recipe and —-> Tasty No Bake Tiramisu Tart as well as —-> Malva Pudding and Custard not forgetting —> Simple Bread and Butter Pudding
Another easy stove top dessert recipe —–> Healthy Chocolate Avocado Mousse and Blissful No Bake Custard Milk Tart as well as —–> Christmas Cherry Trifle Bowl
View and create more rice pudding recipes —–> 11 Easy Rice Puddings Recipes
Sharing more delicious dessert ideas —–> 20 Scrumptious Dessert Recipes
Get these amazing recipe ideas —-> 18 Easy Family Favourite Puddings
Who doesn't love desserts get some ideas here —–> 21 Easy Dessert Recipes
Here are more vanilla recipe ideas to create —–> 13 Vanilla Pudding Recipes
get some recipe ideas for Spanish rice dishes.—–> 8 Easy Spanish Rice Recipes
If you love some cute kitchen gadgets to brighten up your cooking then purchase these online.
Here are 28 rather awesome accessories to use in the kitchen! We might not NEED some of these, but they are hard resist.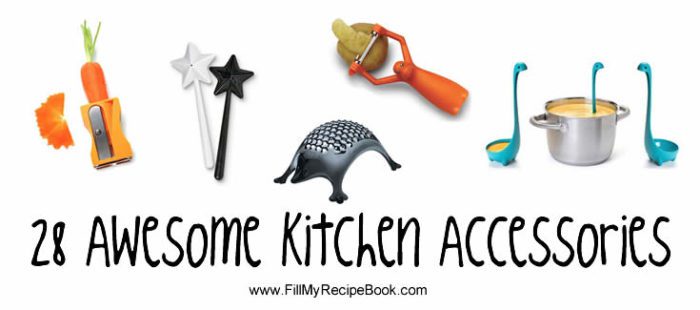 Print
Creamy Raisin Cinnamon Rice Pudding
Creamy Raisin Cinnamon Rice Pudding recipe a traditional grannies dessert. Simple stove top cook with raisins, cinnamon and condensed milk.
Author:
Prep Time:

5 min

Cook Time:

15 min

Total Time:

20 min

Yield:

6

Category:

Desserts

Method:

no bake stove top

Cuisine:

South african
Ingredients
6 cups

of milk

1 cup

of long grain rice 

1/4 cup

of white fine sugar

2 teaspoons

of ground cinnamon (or sticks) leave some for tops

2 teaspoons

of vanilla extract (or essence)

1/4 cup

of raisins (dark or golden sultanas) 

1/2 cup

of condensed milk

2 tablespoons

of unsalted butter
Instructions
In a bowl add the rice you will use with water and rinse until water comes out clean. Drain.
In a large pot or sauce pan. Cook the rice with milk, cinnamon, sugar, vanilla and raisins. Bringing it to boil over medium heat, just the same as you would do normal rice. On the stove top stirring now and again. (cooking the rice with the ingredient helps absorb all the flavors better.)  Simmer and bring down the heat with the lid half on the pot. Stirring all the ingredients in the pot. Cook until the rice looks thick and creamy. (not dry) for about 15 minutes. 
Once the rice is cooked and soft add the condensed milk and butter and mix well. (if needed add a  1/4 cup of milk for a better consistency)
Pour warm into serving bowls and mix some brown sugar and cinnamon to sprinkle on top of the served milk pudding when served.
Notes
When using brown rice or any different rice, you will have to check if it absorbs more liquid. Add more milk for a creamy consistency. (its a pudding)
Keywords: Creamy Raisin Cinnamon Rice Pudding
This recipe was made from www.cafedelites.com with a few alterations for my taste.