Sticky Date Pudding and Sauce recipe. Easy fine dining dessert idea is known as sticky toffee pudding, served warm with butterscotch sauce.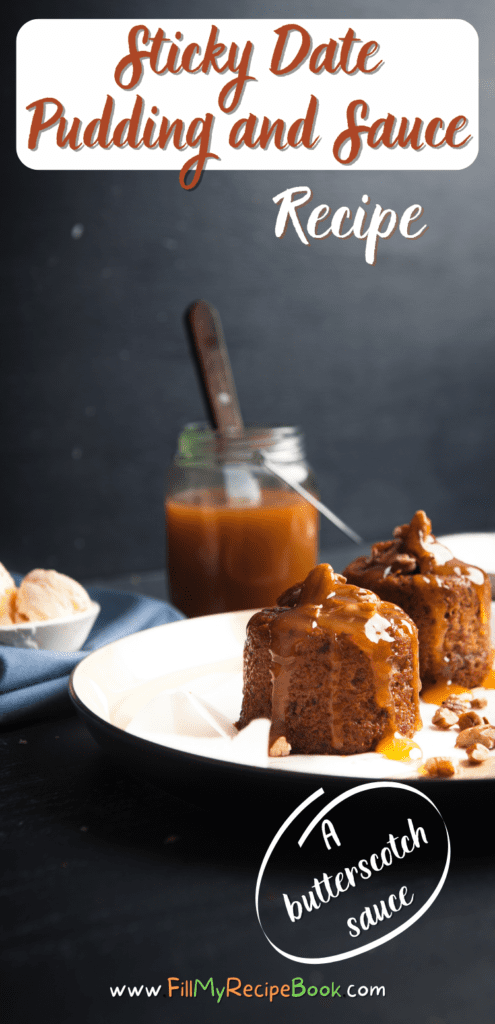 Sticky Date Pudding and Sauce
Famously known as sticky toffee pudding and butterscotch sauce. Made with dates and they are my favorite with healthy brown sugar and cinnamon. Additional butterscotch sauce for pouring over the warm bake witch moistens it and is so delicious. Make this recipe for a fine dining dessert or bake it in a roasting pan or rectangular dish. Obviously baking times would change. Serve for a delicious pudding for family.
Ingredients
Below are main ingredients needed for sticky date pudding is also known as sticky toffee pudding. You can use prunes as well for this recipe.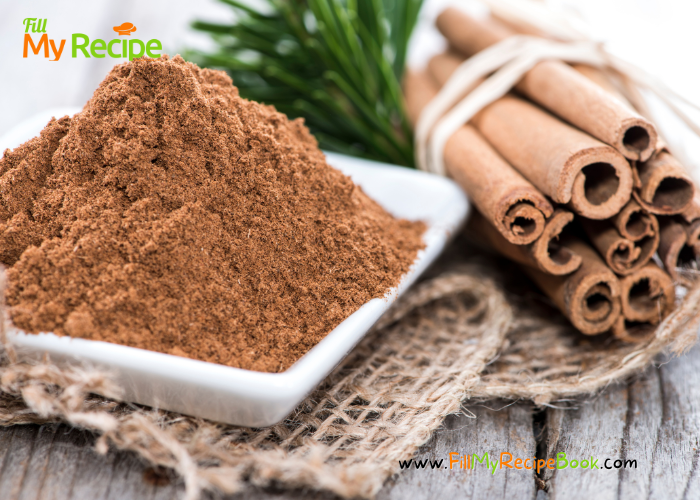 Cinnamon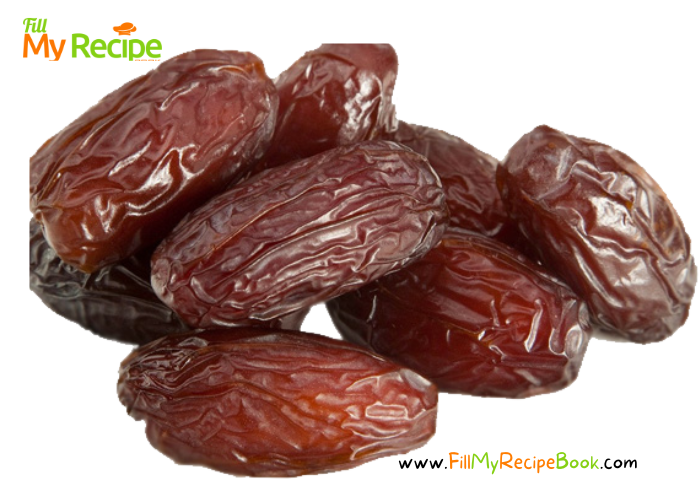 Pitted Dates
Then there are all the other ingredients such as eggs and flour and butter with cream and brown sugar. For the exact measurements and all the ingredients see the recipe attached.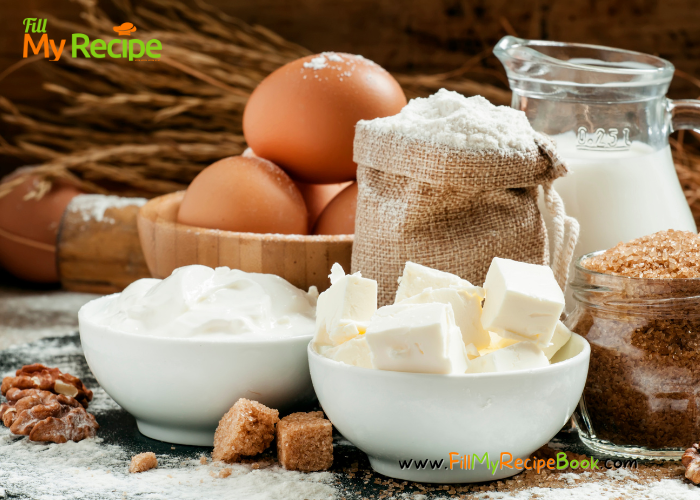 How To.
Firstly chop the date finely then place them in a bowl with the baking soda and hot water. This softens them. Found that when chopped finely enough they do not need to be mashed to a paste. They will melt when baking. As long as they are finely chopped. See the instructions on the recipe below.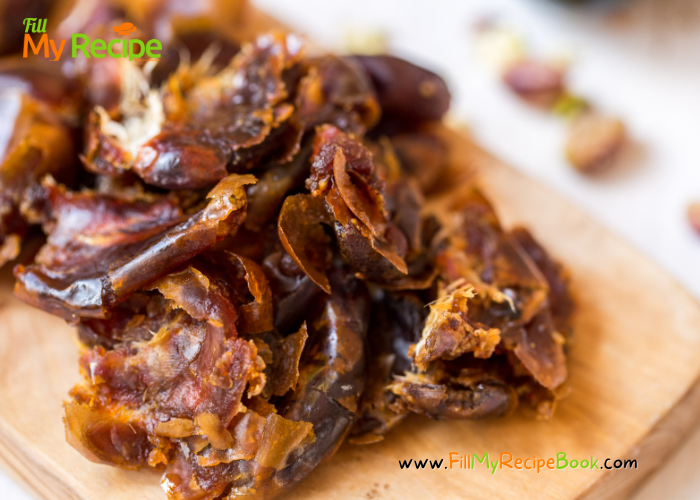 Mix all the other ingredients as per recipe and bake this mixture in a greased muffin pan and make the butterscotch sauce. Leave to cool on a cooler rack for about 5 minutes before removing them. Other wise they will break up. The butterscotch sauce poured over the warm puddings to soak in and keep some or make double for pouring over once served.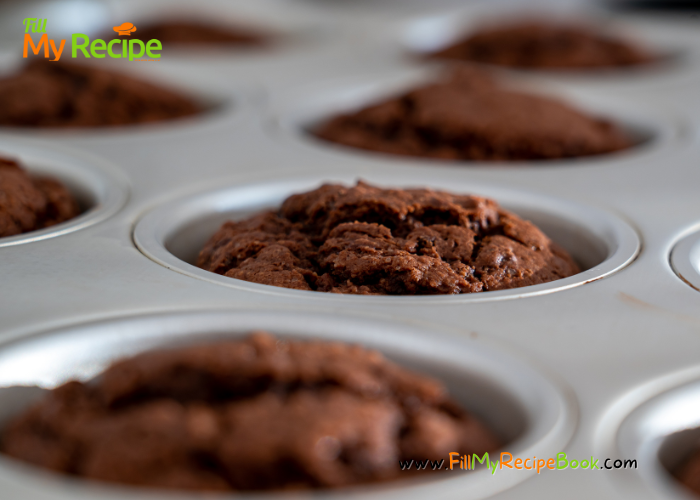 Serve on a bowl or plate that will hold the sauce. This may be serve as a fine dining dessert with a gourmet meal. Additionally serving it with ice cream or custard is another option. Its very delicious and make a great moist pudding.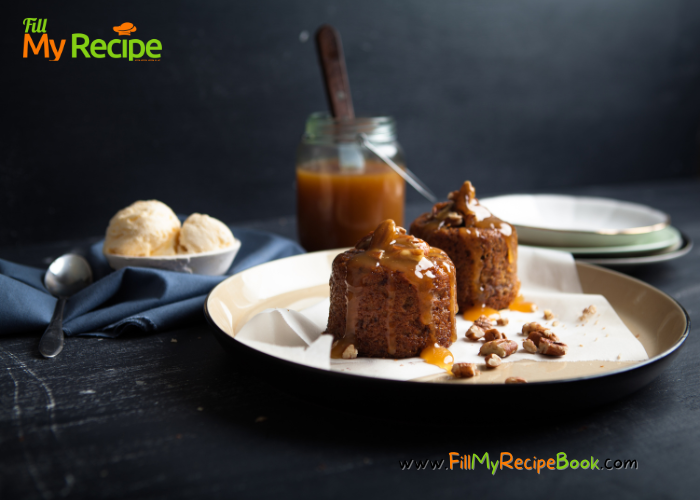 Recommendations.
(click on the highlighted heading for the recipe)
You will love to make some of these —-> 10 Puddings and Desserts Recipes. and these Valentine desserts ideas —-> 14 Special Valentine Dessert Recipes for Two
another easy pudding recipe —-> Self Saucing Chocolate Pudding and a similar baked pudding to make —-> Malva Pudding and Custard
Sharing more delicious dessert ideas —–> 20 Scrumptious Dessert Recipes
Get these amazing recipe ideas —-> 18 Easy Family Favourite Puddings
Not forgetting these fine dining ideas —–> 15 Gourmet Fine Dining Desserts Recipes and other you would love to make —-> 24 Easy Mini Dessert Recipes
Who doesn't love desserts get some ideas here —–> 21 Easy Dessert Recipes
These are great to make for snacks —–> 11 Healthy Date Snack Recipes
Here are some Christmas recipe ideas to create —-> 15 Christmas Cake & Dessert Recipes
Sharing more thanksgiving dessert recipe ideas for you to create. —-> 23 Thanksgiving Dessert Recipes
More amazing puddings and pie tarts recipe ideas to create —–> 18 Delectable Puddings & Pies
Amazing Christmas puddings ideas —–> 19 Christmas Pudding Recipe Ideas and Some recipe ideas for Christmas desserts. —–> 24 Christmas Fancy Dessert Recipes and these recipe ideas —–> 19 Vegetarian Christmas Desserts Recipes
You will love these cute and attractive kitchen gadgets Purchase them online its that easy.
28 Awesome Kitchen Accessories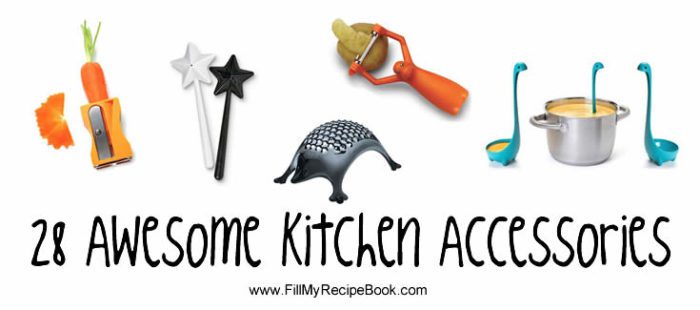 Print
Sticky Date Pudding and Sauce
Sticky Date Pudding and Sauce recipe. This oven baked recipe is known as sticky toffee pudding, served with butterscotch sauce when warm.
Author:
Prep Time:

20 min

Cook Time:

25 min

Total Time:

45 min

Yield:

12

Category:

Desserts

Method:

Baking
Ingredients
1 1/2 (200g) cups of pitted chopped dates
1 teaspoon of baking soda
1 1/4 (310 ml) of boiling water
115g (8 tablespoons) 1 stick, of butter at room temperature
1/2 cup of brown sugar
2 eggs
1 3/4 cup of flour
1 teaspoon of baking powder
1/2 teaspoon of cinnamon
Butterscotch sauce
1 cup (200g) of brown sugar
1 cup (250ml) of heavy whipped cream
115 g (8Tbsp)1 stick of butter
Instructions
Preheat oven to 180 Deg. C (350 Deg. F)
Grease some shaped muffin pans.
In a medium bowl add the chopped dates and the baking soda and hot water. Stir and leave to soak for 10-15min. Once soft mash them up or blend to a soft paste. or (as long as they were cut finely when chopped they should be good.)
Cream the butter (room temp) and brown sugar until light and fluffy for about 4 minutes. Then break in eggs one at a time and mix well. Adding the dates and mixing all these together well.
Add the dry ingredient and mix until no flour is visible.
Scoop equal amount of mixture into the muffin pans.
Bake for 18 – 20 minutes for 12 cup muffin shaped pan.(if 6 cup pan bake for 20 – 25min) Check with a clean dry knife if they are baked.
While the date pudding are baking make the sauce.
Add brown sugar and butter and cream in a saucepan. Heat over a medium heat until boiling and stir occasionally.
Cook for a further 5 min till it bubbles up. Take off the stove.
The best trick is to pour some buttercup sauce over the warm date puddings so they can soak up the sauce then they will be moist and delicious. (make extra for applying more when served)
Let cool for about 15 minutes and pour in a serving jug to apply on the date puddings when serving.
Serve on a bowl or lipped serving plate, with the jug of butterscotch sauce.
Take out and leave for about 5 minutes before getting them out to cool on a cooling rack. Cool on the rack.
Keywords: Sticky Date Pudding and Sauce