19 Vegetarian Christmas Desserts Recipes ideas to create. Make ahead puddings and traditional desserts, for a fine dining family treat.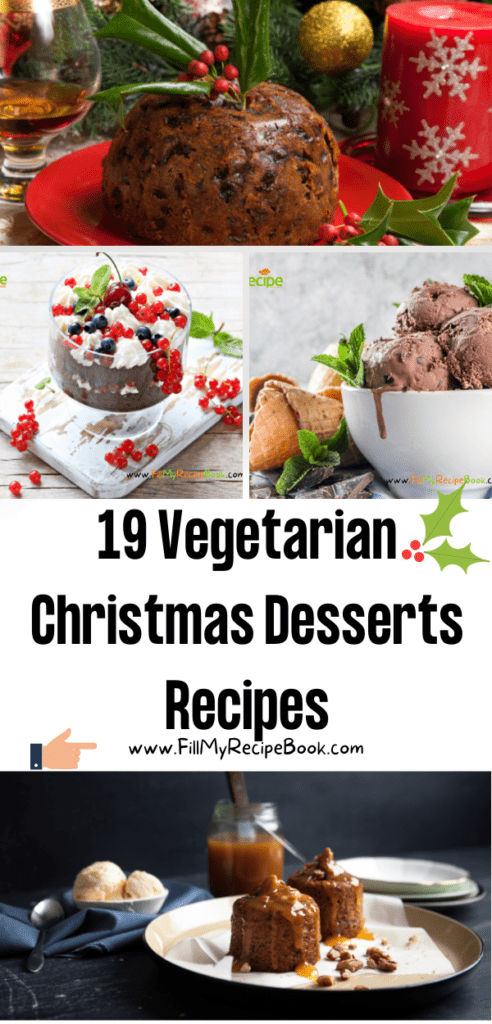 19 Vegetarian Christmas Desserts Recipes
We share a few vegetarian Christmas Dessert recipe ideas to create for pudding after the main meal. Make ahead some of these recipes, such as traditional Christmas pudding and ice creams and family size puddings with sauces. Apple tarts or malva pudding and a self saucing chocolate puddings and sticky date or toffee pudding. More to choose from.
What is the most eaten dessert on Christmas?
While cheesecake is eaten in the most states around the holidays, pudding, cakes, and cookies are popular desserts, too.
(click the highlighted heading or image for the recipe)
Traditional Christmas Pudding Recipe
Traditional Christmas Pudding Recipe. An amazing Christmas pudding that is traditionally steamed, filled with fruit and spices.
Easy Tasteful Vanilla Ice Cream
Easy Tasteful Vanilla Ice Cream recipe. Homemade, no eggs, no chum, only easily hand mixed with simple 3 ingredients from your kitchen.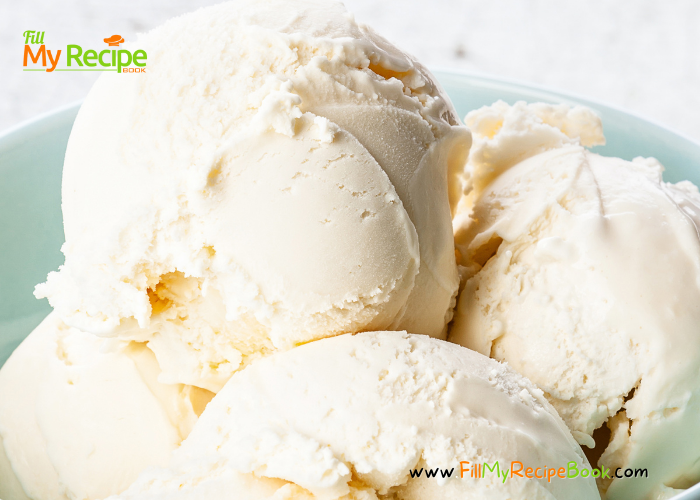 Sticky Date Pudding and Sauce recipe. Easy fine dining dessert idea is known as sticky toffee pudding, served warm with butterscotch sauce.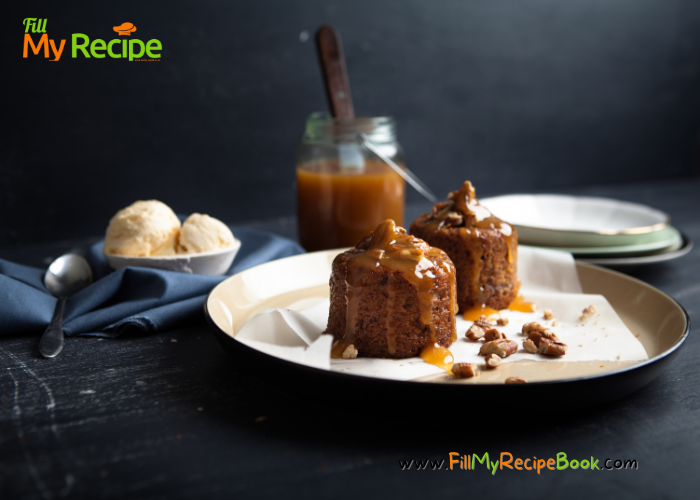 Creamy Chocolate Ice Cream Recipe
Creamy Chocolate Ice Cream Recipe that is an easy 3 ingredient homemade frozen dessert and a no chum recipe blended to thickness to enjoy.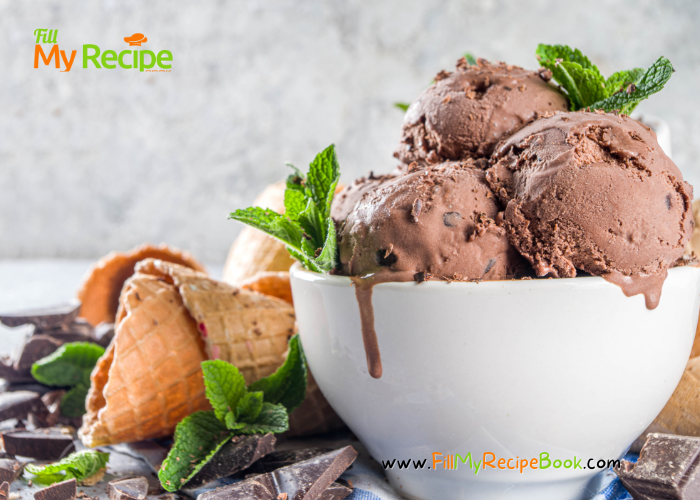 Easy Tasty No Bake Tiramisu Tart Recipe. An Italian cousin but similar to South African fridge tart and a flavourant dessert with coffee.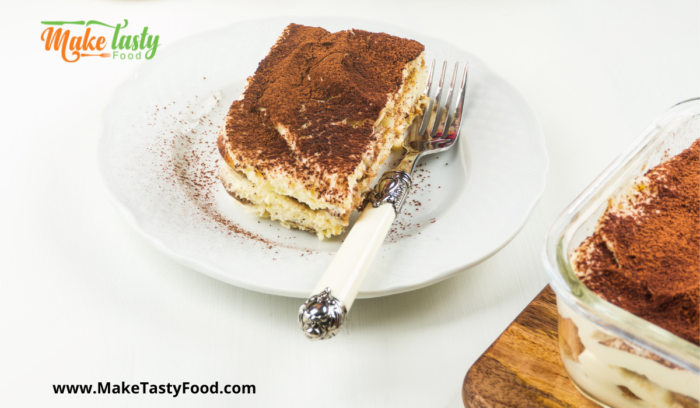 Easy Malva Pudding and Custard sauce recipe. A family dessert served with cream or custard. Made with apricot jam topped with custard sauce.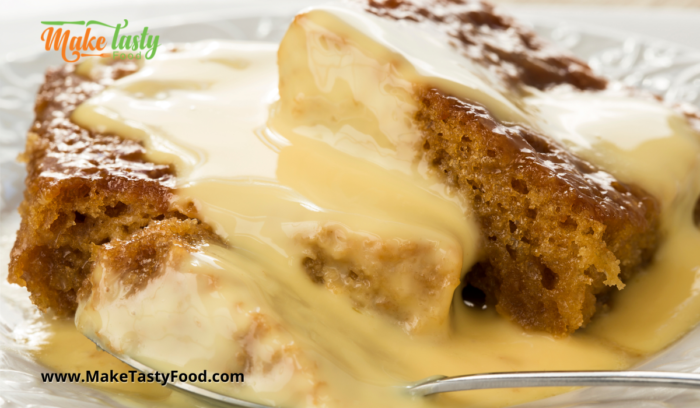 Instant Pot Caramel Apple Cheesecake
Instant Pot Salted Caramel Apple Cheesecake tart recipe. Cheesecakes are a favorite for many people, with apple, nuts and melted caramel.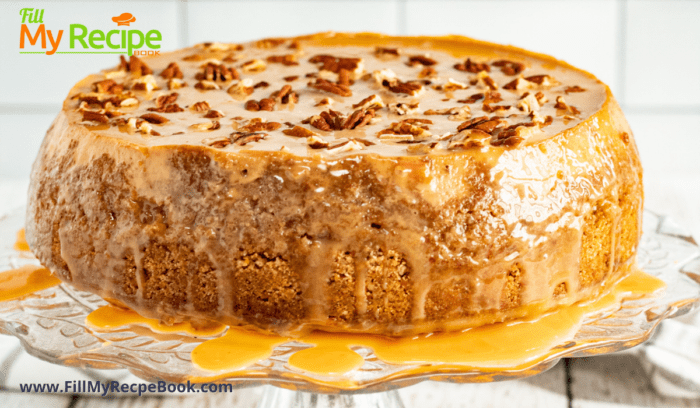 Christmas cherry Trifle Bowl recipe idea. Easy family trifle pudding, a sponge cake and cream with blueberries and cherries for dessert.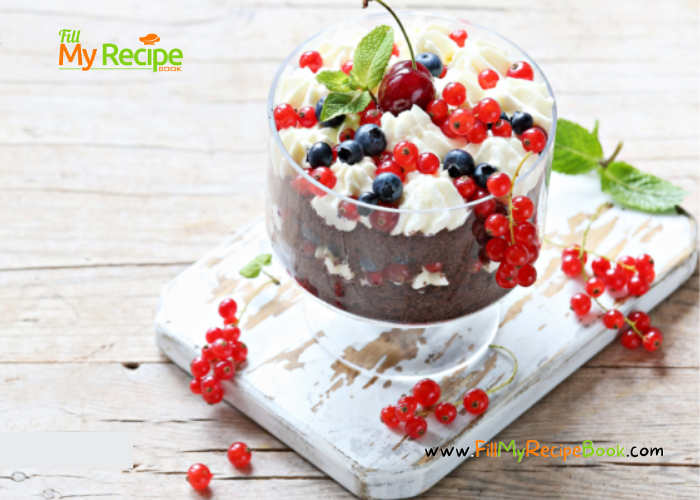 Affordable Apple Pie and Cream
Affordable Apple Pie and Cream dessert recipe. This is a super easy and affordable apple pie to bake for a large family dessert.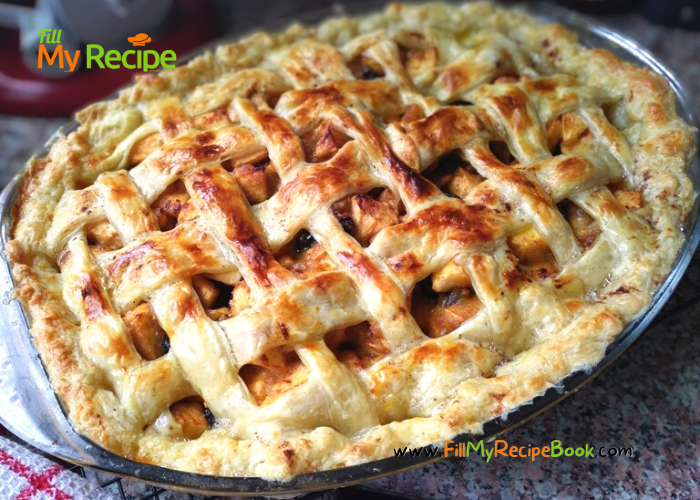 Self Saucing Chocolate Pudding
Self Saucing Chocolate Pudding recipe. Old fashioned classic dessert it's simple to mix all the ingredients together in one bowl, and bake.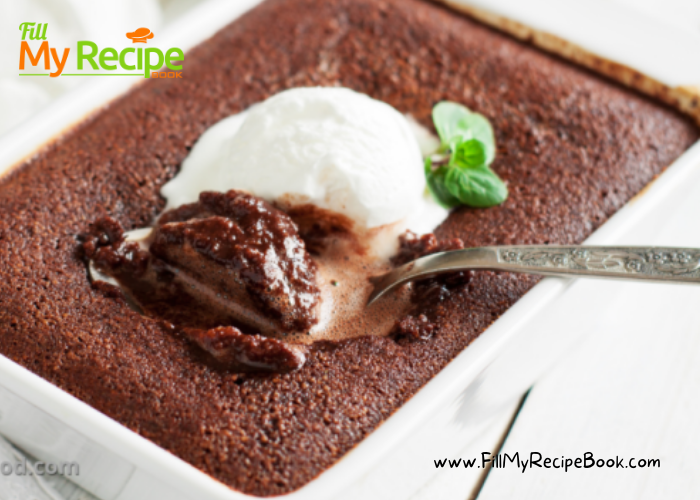 Healthy-carrot-apple-mince-pies
These healthy carrot and apple mince pies are easy to make, refined sugar-free and bursting with fruit and veg. They're a perfect Christmas treat for kids and grown-ups.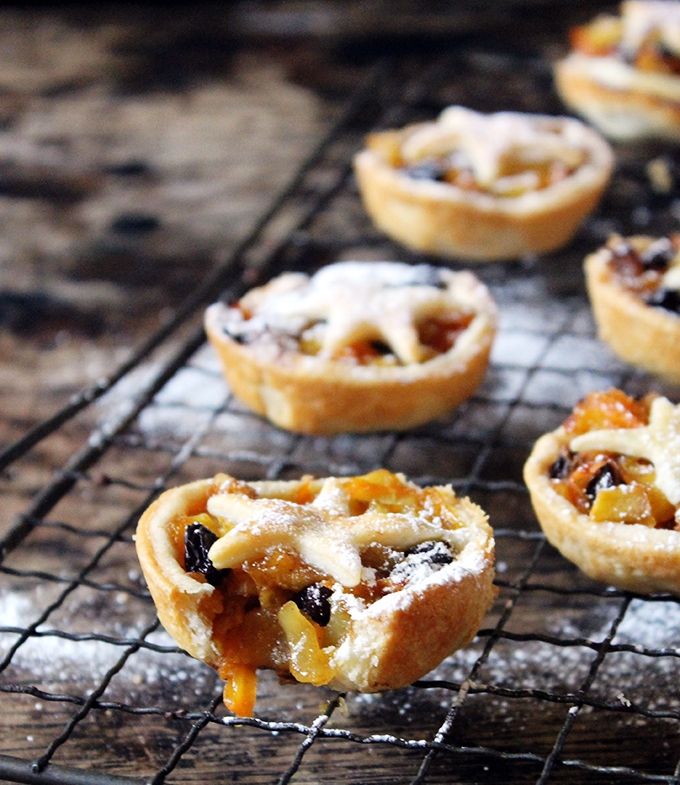 Gluten-free-spiced-hot-fruit-bake
Spiced Hot Fruit Bake is a delicious and healthy holiday breakfast! This gluten free spiced hot fruit bake also makes for a great topping for waffles, pancakes, or simply by itself! A nutritious dish to add to your Holiday Brunch menu. Easter, Christmas, Mother's Day, or New Year's brunch. Vegan option too.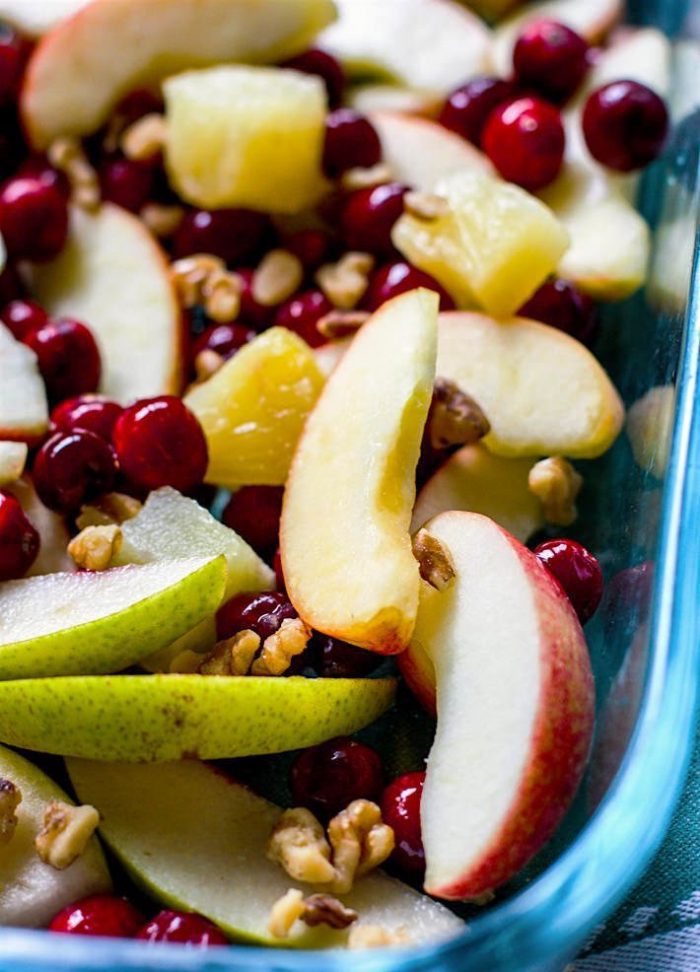 Pomegranate Panna Cotta is an easy, yet striking dessert. Creamy, orange flavored chilled cream is layered with a pomegranate jello and served in individual glasses. A festive and fun holiday dessert that can be made a day ahead and can sit refrigerated until ready to serve.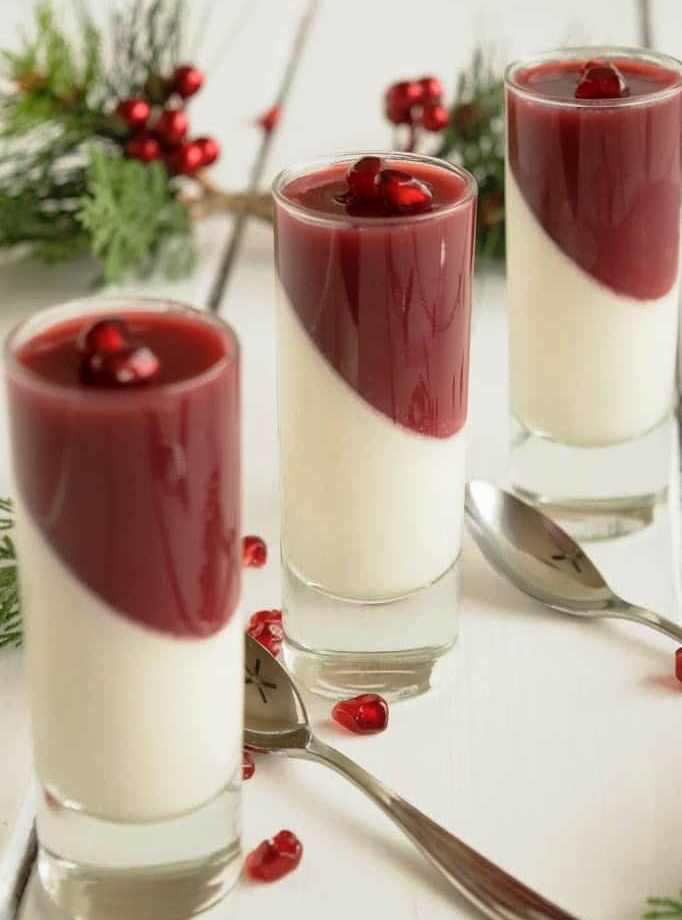 Ultimate-vegan-christmas-pudding
This vegan Christmas pudding is every bit as rich, moist and festive as its non-vegan original version – I bet you won't be able to tell the difference!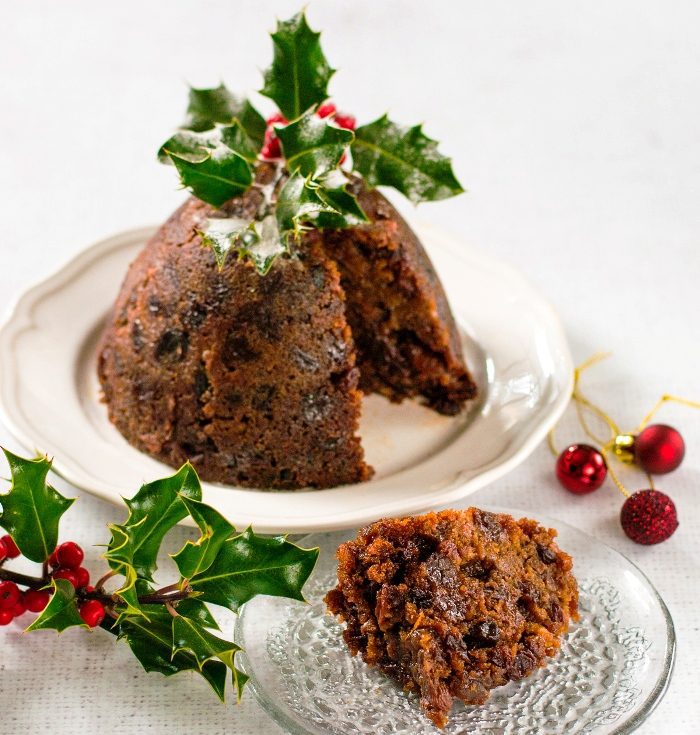 Chocolate-orange-christmas-pudding
A vegan twist on the classic Christmas Pudding with a drool-worthy chocolate orange flavour!
This cheesecake stuffed with the deliciousness of an apple pie as this dessert is not for the faint of heart.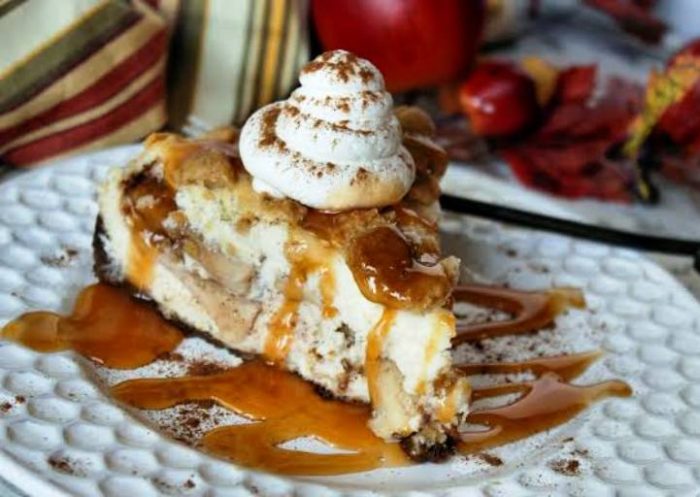 Christmas-cranberry-pound-cake.
Thinking about Christmas recipes ? You simply have to try this heavenly Christmas Cranberry Pound Cake!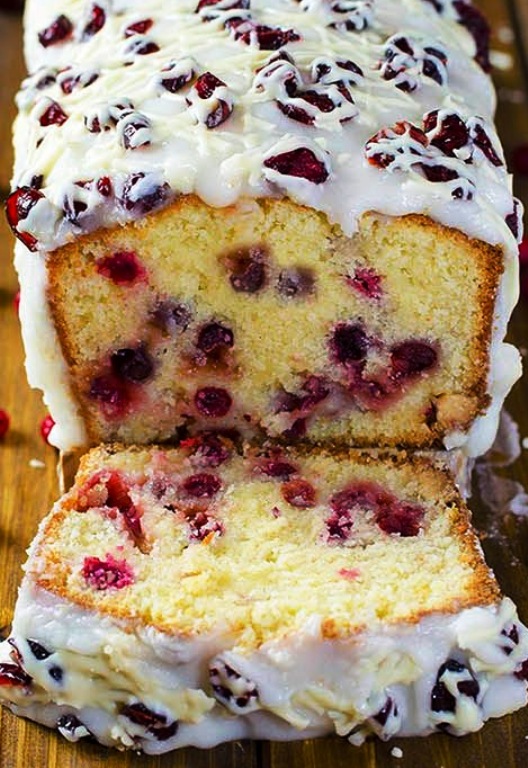 Easy, no alcohol, no bake berry tiramisu trifle made with Mascarpone cream cheese, lady fingers and a blackberry blueberry puree.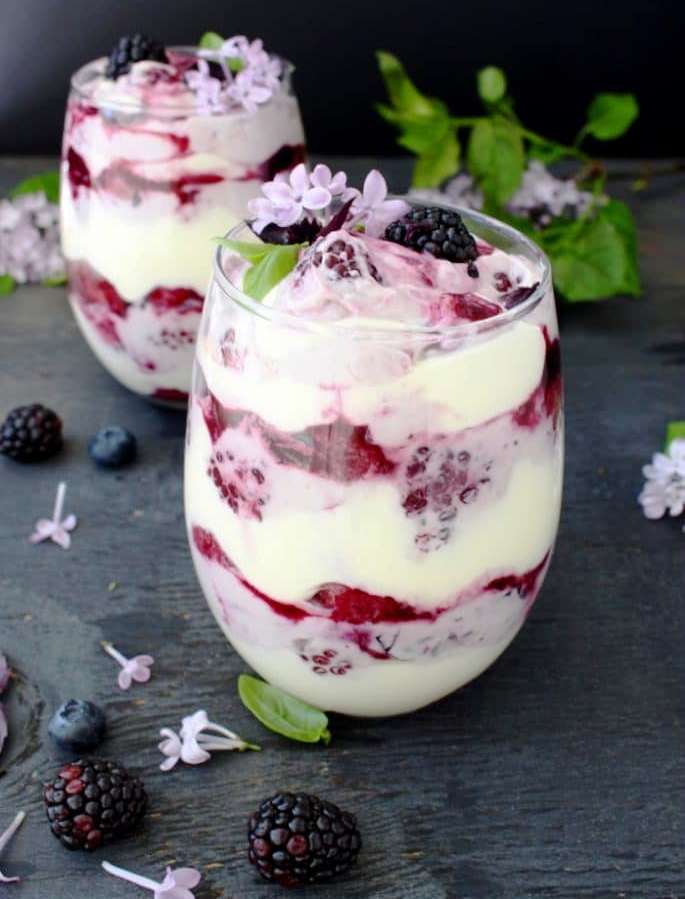 Strawberry-explosion-cheesecake-trifle-desserts
Strawberry Explosion Cheesecake Trifle Desserts are layers of fluffy, dreamy clouds of cheesecake whipped cream, fresh, ripened, juicy strawberries and fluffy white cake boasts an elegant dessert, that's a sure show-stopper for summer-time.