12 Homemade Meat Pies Recipes ideas made from leftovers or created from scratch. Oven bake pie or hand held fruit or meat pies.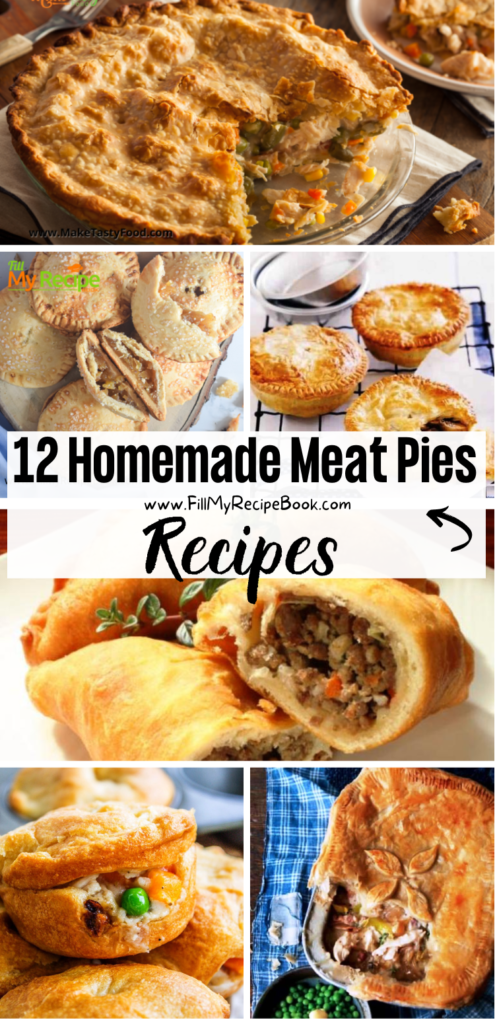 12 Homemade Meat Pies Recipes
Sharing homemade meat pie recipe ideas for hand held pies with fruit or meats as a filling. Bake a pie with pastry from scratch or use left overs for these pies, would be a great idea.
(click the highlighted heading or image for the recipes)
Creamy Chicken and Veggie Pie. An easy puff pastry pie with left overs. Here you can use your chicken and veggies to make a creamy Pie.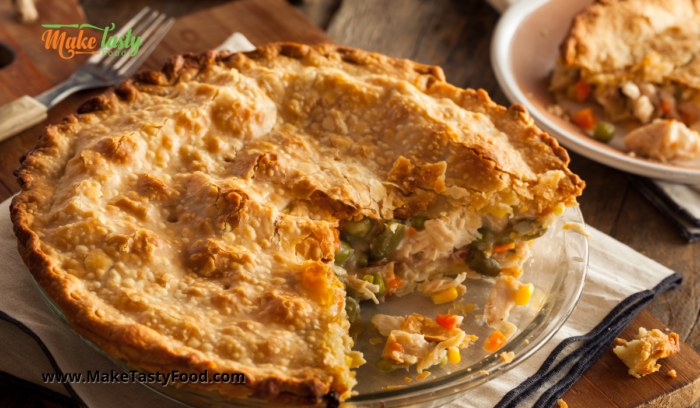 Mini Homemade Apple Pies. Make this apple pie, including a method on how to make pastry.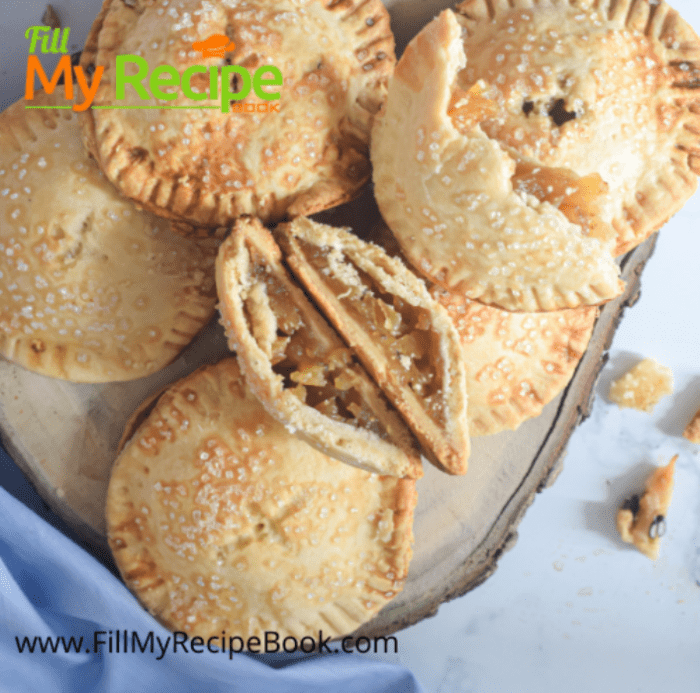 Traditional beef and mushroom combo
This traditional beef and mushroom combo infused with aromatic rosemary and garlic.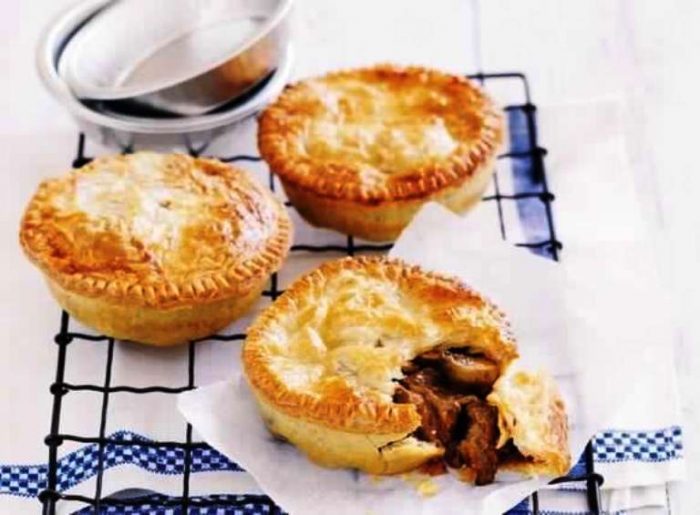 Traditional british steak pie.
Steak pie served with peas, mashed potatoes and gravy is a quintessential British meal. Just one of the great dishes that are under appreciated from the UK. Give this recipe a try and you'll see what I mean.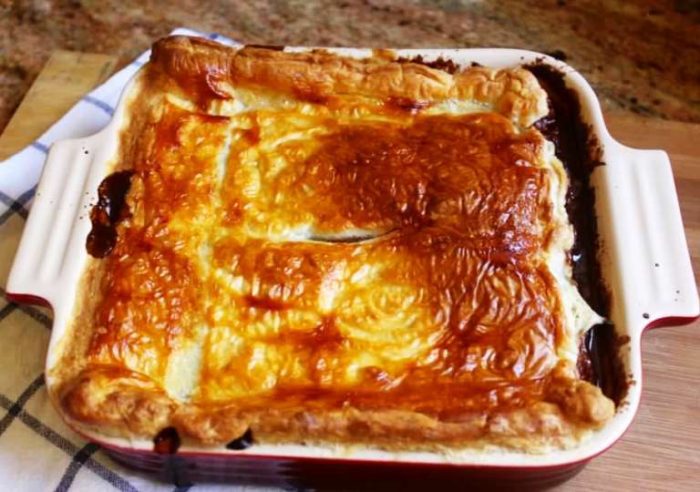 Taco Pot Pie combines two classics in one delicious dish! All the taco flavors you love in a flaky, buttery crust that's sure to become a new family favorite.
Ground beef and pork flavored with garlic, green onion, and red bell pepper. The filling tucked into a homemade dough and deep fried.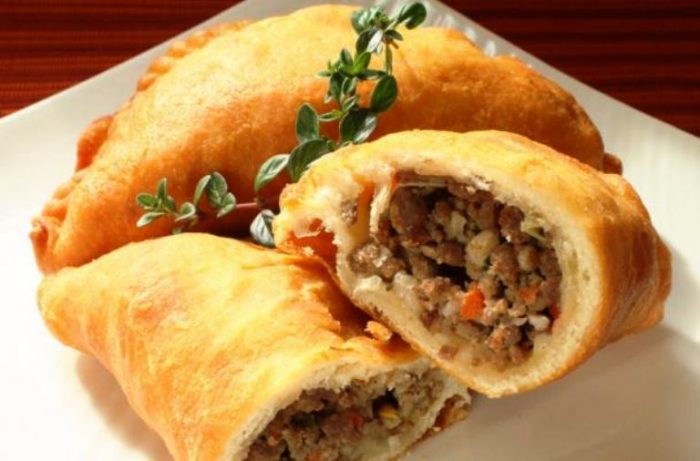 Classic homemade chicken pot pie
This classic homemade chicken pot pie is the ultimate comfort food! Learn how to make this easy chicken pot pie recipe and you'll never buy a chicken pot pie again.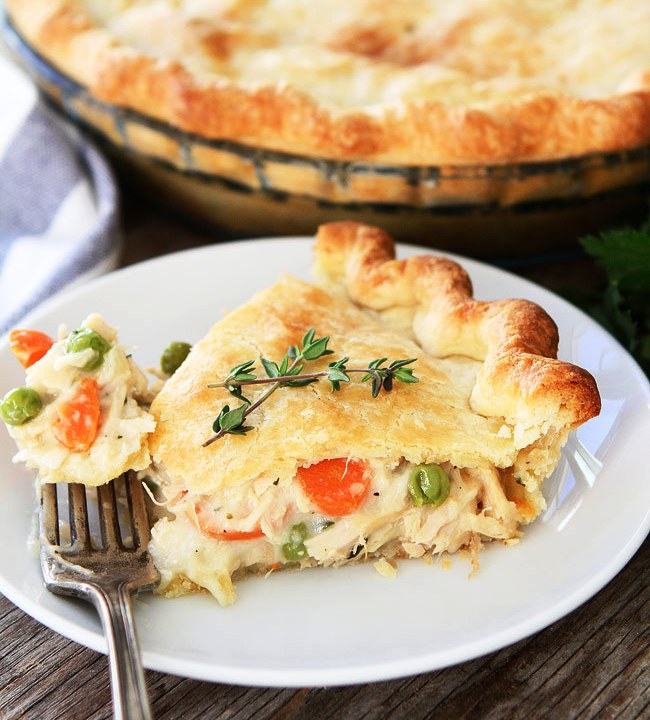 These easy strawberry hand pies with cream cheese crust and filled with homemade strawberry pie filling! This strawberry hand pie recipe is perfect for spring or summer dessert.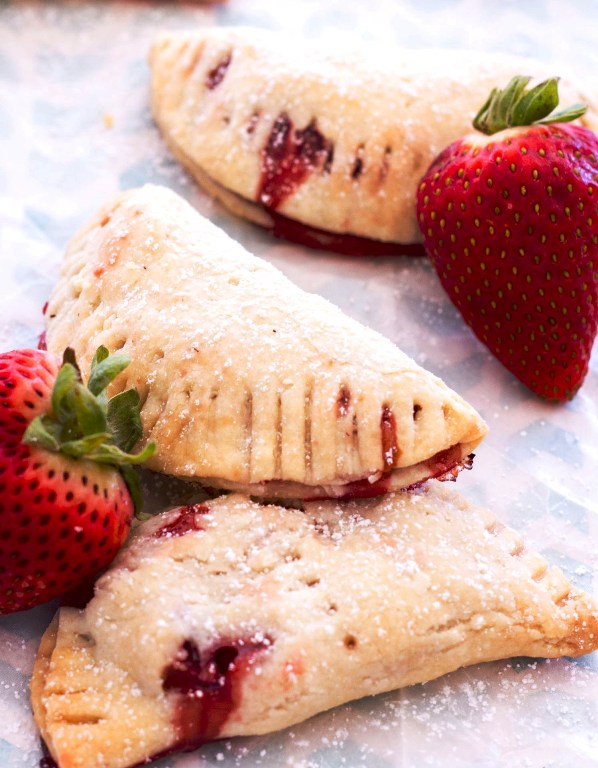 Mini homemade chicken pot pies
These almost-homemade Mini Chicken Pot Pies are the perfect finger-food for a party or a last-minute dinner that your kids will love.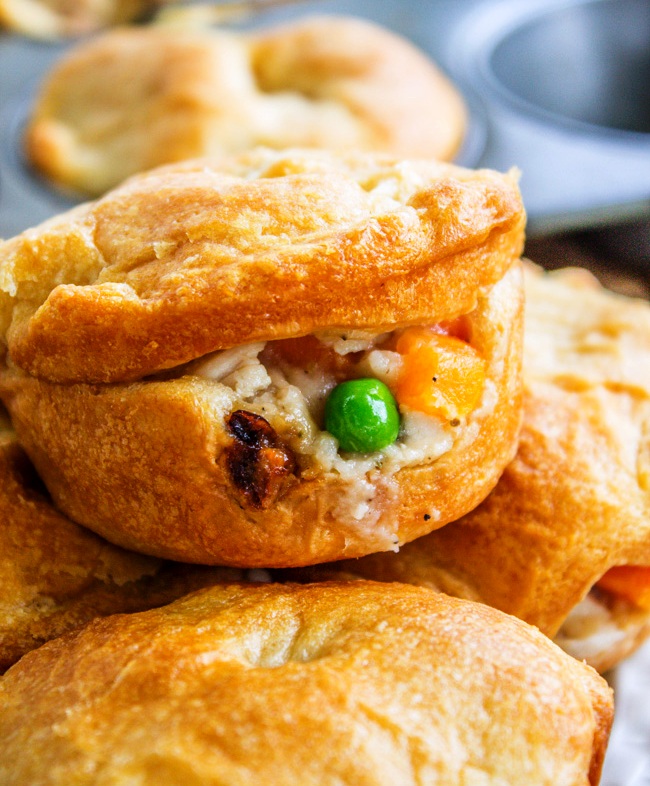 This ham and cheese pie made with ham and brie, making them the perfect savory hand pie for a meal or just a fun snack.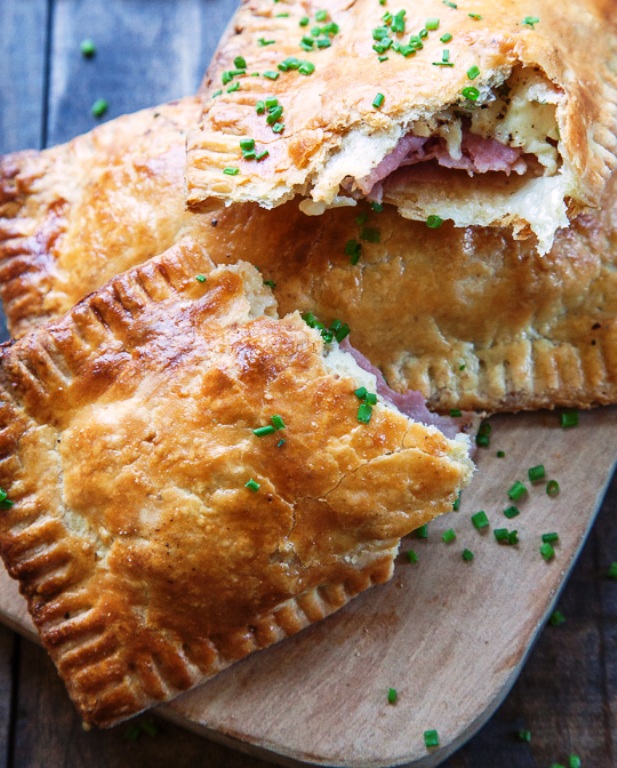 Creamy chicken pie recipe with leeks, bacon and thyme
This creamy chicken pie recipe with leeks, bacon and thyme is a hearty classic. The recipe is enough to make two pies.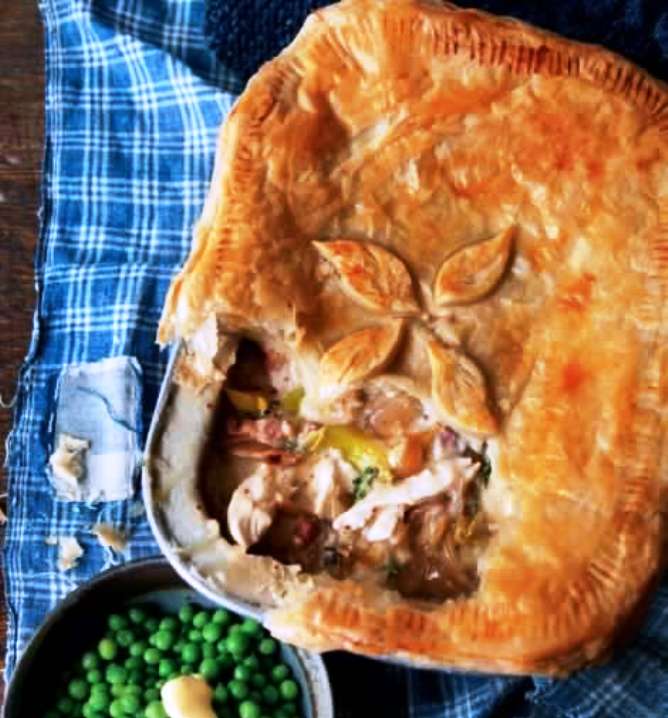 Easy curried turkey and potato hand pies
An Easy Curried Turkey Hand Pie with potatoes made in less than 30 minutes.